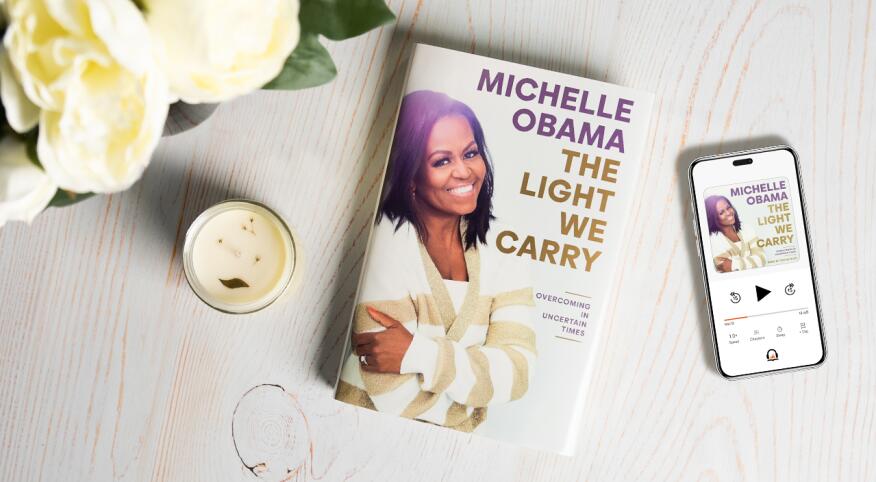 Former First Lady Michelle Obama is back on the bookshelves! The Light We Carry is a compelling follow-up to her critically acclaimed, #1 bestselling memoir Becoming. In this book, Michelle Obama shares practical wisdom and powerful strategies for staying hopeful and balanced in today's highly uncertain world.

Michelle Obama credits her mother, Marian Robinson, for much of these invaluable insights. Their admirable mother-daughter relationship makes this book an excellent Mother's Day gift. If there's a special mother figure in your life who enjoys reading and admires the Obama family, she will love receiving this on May 14!

An encouraging and uplifting read

In this new memoir, Michelle Obama offers readers a series of fresh stories and insightful reflections on change, challenge, and power. Included is her belief that when we light up for others, we can illuminate the richness and potential of the world around us, discovering deeper truths and new pathways for progress.

Drawing from her experiences as a mother, daughter, spouse, friend, and First Lady, she shares the habits and principles she has developed to successfully adapt to change and overcome various obstacles. Her earned wisdom helps her continue to "become." Her messages will resonate with women and mothers of all ages.

Michelle Obama details her most valuable practices, like "starting kind," "going high," and assembling a "kitchen table" of trusted friends and mentors. With trademark humor, candor, and compassion, she also explores issues connected to race, gender, and visibility, encouraging readers to work through fear, find strength in community, and live with boldness.

Listen now to an audio clip

The Light We Carry is also available as an audiobook, narrated by Michelle Obama herself. In this excerpt, she talks about her mother's constant inspiration.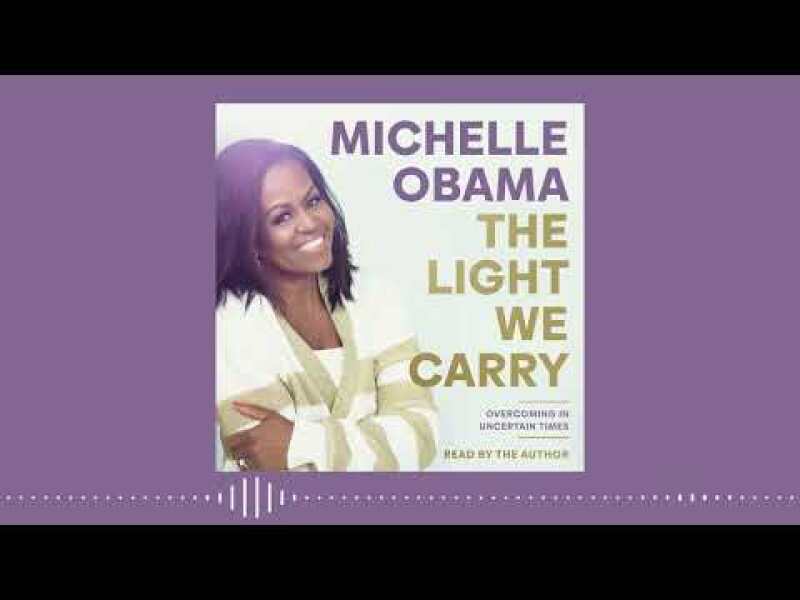 The Light We Carry by Michelle Obama, read by Michelle Obama | AARP
More about Michelle Obama

Michelle Obama served as First Lady of the United States from 2009 to 2017, but she had a distinguished career before she lived in the White House. A graduate of Princeton University and Harvard Law School, Obama started as an attorney at the Chicago law firm Sidley Austin, where she met her future husband, Barack Obama. She later worked in the Chicago mayor's office, at the University of Chicago, and the University of Chicago Medical Center. Obama also founded the Chicago chapter of Public Allies, an organization that prepares young people for careers in public service.

She is the author of the #1 global bestsellers Becoming and The Light We Carry and the #1 national bestseller American Grown. The Obamas currently live in Washington, D.C., and have two daughters, Malia and Sasha.

The critics are praising The Light We Carry

"A joy to read."— Los Angeles Times

"Reaffirming…What makes the book special is that it builds on parts of Becoming, and [Michelle] Obama serves as mentor and guide."— The Washington Post

"Obama's road map for uncertain times resonates in ways that other self-help books do not…Through her stories, experiences, and thoughts, we're finding the light with her."— The New York Times

"[Michelle Obama's] clear-eyed confidence is a model for anyone searching for reason, strength, and optimism in tough times."— Lucy Feldman, Time's The 100 Must-Read Books of 2022

Where to purchase your own copies

The Light We Carry, as well as Michelle Obama's previous books, are available for purchase now, in print and audio. You can also read an excerpt of the book, download a reading guide, and purchase The Light We Carry apparel and accessories.

Click here to purchase your copy of 'The Light We Carry'