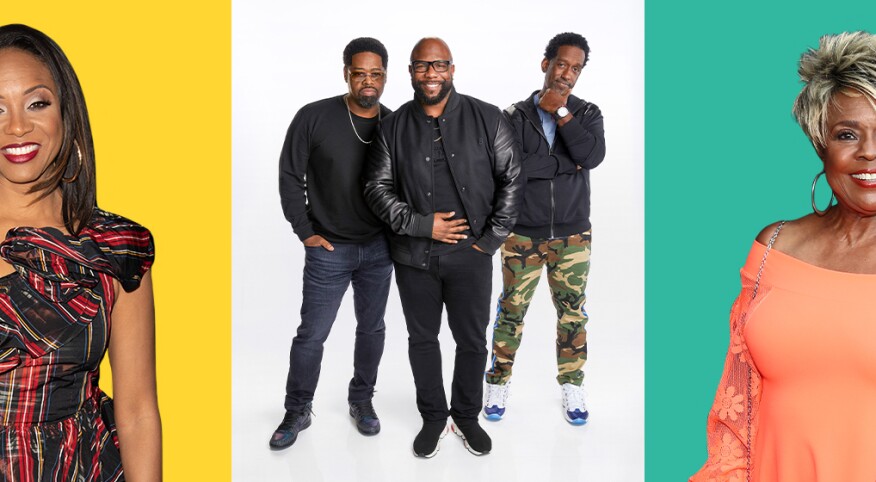 On Saturday, Feb. 20 at 11 a.m. ET, meet us on the virtual dance floor for A Joy Supreme: Dancing to Motown Magic.

To honor Black History Month, AARP has teamed up with Daybreaker LIVE to bring you a two-hour livestream dance party like no other, celebrating the legacy of Motown with performances by R&B legends Thelma Houston and Boyz II Men. Hip-hop icon MC Lyte will be on the 1s and 2s. And we'll get the party started with a fun lesson on steppin' and line dancing.

This virtual morning dance party is free, but save your spot now before the Zoom room is full.

Get moving with Motown

All ages and abilities are welcome to this intergenerational celebration of dance, music and community. For more than half a century, Motown has given us unforgettable melodies, hooks and hits that changed American music. This event will take you on a journey and you won't even need to leave your living room.

Chicago may be the Windy City, but it's going to get us warmed up as we kick off the party learning all about steppin' and line dancing. Chicago steppin' is a popular form of partner dancing that originated in the Chi but became all the rage in many other pockets of the U.S., including Atlanta, Miami and Detroit.

And speaking of Detroit, of course, a Motown dance party is taking you to Hitsville, USA, with Motown royalty Thelma Houston leading the way. Be sure to arrive in style. Yes, you can break out your favorite sequined dress or high-fashion suit for this one!

Boyz II Men, one of the biggest R&B acts of all time, will have you doing a little East Coast swing as they bring their Motownphilly flavor to the virtual stage.

And you know that MC Lyte can cold rock a party, so get ready to bounce to some Brooklyn beats, too.

If you've been to past dance parties sponsored by AARP, you know this is an event not to be missed. At the "'Tis the Season to Dance" event, Dionne Warwick and the O'Jays helped you get into the holiday spirit. And we celebrated Hispanic Heritage Month with a Latin music dance party featuring Gloria Estefan.

Dancing as self-care

Don't forget that dance is good for your body, mind and soul. Dance sessions are a great way to accumulate that 150 minutes of moderate aerobic activity that the Department of Health and Human Services says we need each week.

And dancing has many other benefits, too. It can help reduce stress, increase your levels of the "feel-good hormone" serotonin and can even boost brain health.

Remember that New Year's resolution you made to prioritize self-care? Here's a fun way you can make good on that promise to yourself.

Most of all, this event will be a reminder to everyone — regardless of race — that, in spite of everything, Black joy lives on.

Remember to RSVP

"A Joy Supreme: Dancing to Motown Magic," set for 11 a.m. to 1 p.m. ET on Saturday, Feb. 20, is free and open to AARP members and nonmembers of all ages. Just be sure to register in advance here.