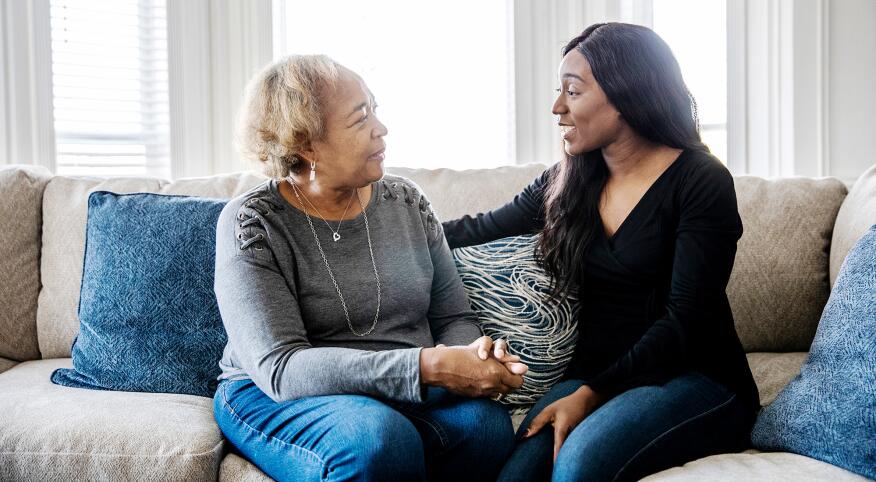 Caring for someone who's experiencing memory loss or dementia can be challenging. When a partner asks the same questions over and over, or a parent thinks you've stolen or hidden something from them, their behavior can be puzzling or even hurtful. This, in turn, can lead you to experience an uncomfortable swirl of emotions, including feeling helpless and anxious about what to do next.

Learning more about the conditions of memory loss and dementia can make a big difference both for you and the person you are caring for.

You are not alone – here are some insights:

— Many older Black or African Americans delay seeking help for memory problems, viewing them as a normal part of aging. i

— Black or African Americans are about twice as likely to develop dementia as white people. Despite this, dementia among Black or African Americans is more likely to go undiagnosed. ii

— Black or African American patients often need to display more severe symptoms before they receive a diagnosis of dementia. iii

— Symptoms of memory loss vary widely and may include confusion, difficulty speaking, getting lost in a familiar neighborhood, trouble dealing with daily tasks such as bathing, dressing, or handling money responsibly, and impulsive behavior. Black or African Americans are more likely to experience delusions and hallucinations, agitation and aggression, and changes in sleep and appetite. iv

— Caregivers often find they are managing several of these behavioral symptoms at one time, which can lead to heightened distress.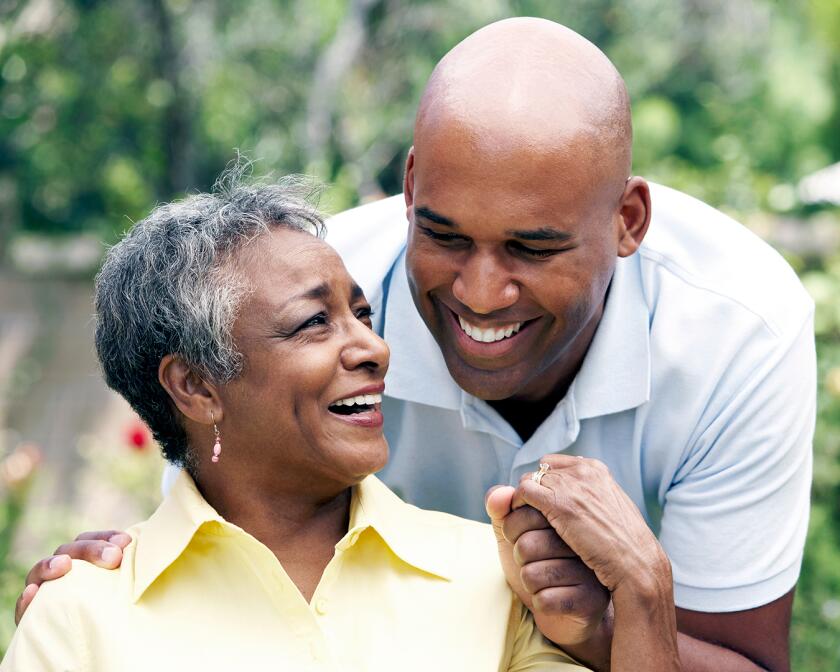 Fortunately, help may be just a few clicks away

WeCareAdvisor is an online program designed to help caregivers learn more about memory loss and dementia in a few simple steps. Through a process that focuses on one behavior at a time, the platform provides customized strategies to help caregivers prevent troubling behaviors and manage them effectively if they do occur.

WeCareAdvisor provides written guidance and support, along with daily tips and stories from fellow caregivers on how they've used the program. There's also an extensive archive of practical advice on dealing with a wide range of different behavioral and psychological symptoms of dementia and more.

Gain access to valuable caregiving tools when you assist in research

Currently, through a research study funded by the National Institute on Aging, WeCareAdvisor is evaluating if use of the platform reduces caregiver stress and increases confidence in dealing with dementia-related symptoms. When you enroll in the study you do the following:

— Take advantage of all aspects of the online program.

— Play a key role in contributing to meaningful research designed to improve the lives of both the people in your community living with memory loss or dementia and their caregivers.

Participation in the study is easy and flexible. It requires only the ability to read, speak, and understand English, and be comfortable using your own smartphone, computer, or tablet. All study interviews are completed over the phone and accommodate your availability. You can enjoy peace of mind knowing your privacy and data will be protected and remain confidential. At the end of the six-month study, to thank you for participating, you'll receive an Amazon Gift Card for each completed interview and an informative book about dementia.

Caring for a person with memory loss or dementia can be challenging, but there are ways to lighten the load. The WeCareAdvisor is here to help you learn more about dementia and how to manage challenging behaviors effectively. Joining the study may help you and contribute to improving the lives of future generations of caregivers.

Click here to learn more about the study. Find out how you can help make a difference in the lives of those with dementia. 

Photo credit: Getty Images (2)

Sources:

[i] National Institute on Aging. "Data shows racial disparities in Alzheimer's disease diagnosis between Black and white research participants." https://www.nia.nih.gov/news/data-shows-racial-disparities-alzheimers-disease-diagnosis-between-black-and-white-research

[ii] IBID

[iii] IBID

[iv] National Institute on Aging, https://www.nia.nih.gov/health/what-is-dementia