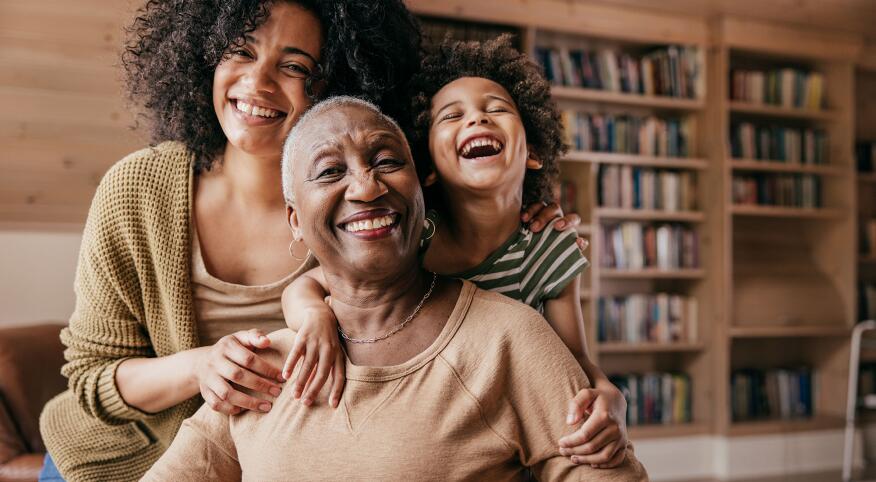 In the past, Black and African American communities have been left out of or mistreated by health research. This is a major problem. Only when diverse people are represented in research, will scientists begin to understand the health disparities that exist in different groups of people.

The All of Us Research Program from the National Institutes of Health (NIH) is working to include everybody. By building the largest and most diverse health research program of its kind, NIH hopes to help researchers learn more about health disparities and work toward improving the health of generations to come.

A historic shift in health research

All of Us is seeking a diverse group of one million or more people from across the United States to help accelerate research that may improve health. The aim is to help researchers learn more about how individual differences in lifestyle, environment, and biology may impact health outcomes. To date, more than 550,000 participants have enrolled in this program.

You could hold the answers to understanding health and disease

Not all medical treatments and medicines work the same on everyone. That's because we're all unique. Even if you have the same disease as someone else, the right medicine for you may not be the right medicine for them. Someone from a city may react differently to a treatment than someone from a rural community. A disease may affect someone who is Asian American differently than an African American individual. To help researchers understand these differences, we need health information from a diverse group of people. All of Us wants to include EVERYONE in health research so researchers have the best chance at finding the best way to care for us all.

Health research working for you and your community

Did you know that your ZIP Code can affect your health just like your genetic code can? That's why the All of Us Research Program looks at factors like environment, lifestyle, and health history. Our hope is that researchers may be able to better understand the factors that affect our health.

Francis S. Collins MD, PhD and former Director of the NIH explained, "So much of what we've done in medicine over the years has not really taken into account individual differences. This is an opportunity to be a part of something historic."

Make a difference

Communities of Black and African Americans are better represented in health research than ever before – thanks to the All of Us Research Program. When we take part in health research, we make sure we can all benefit from future discoveries. Join us in helping researchers find answers.

Join All of Us, a health research program that values what makes each of us unique.  



*The All of Us Research Program is a research program from the National Institutes of Health. Anyone considering joining a research program or clinical trial should independently review information about the program before making the decision to join.