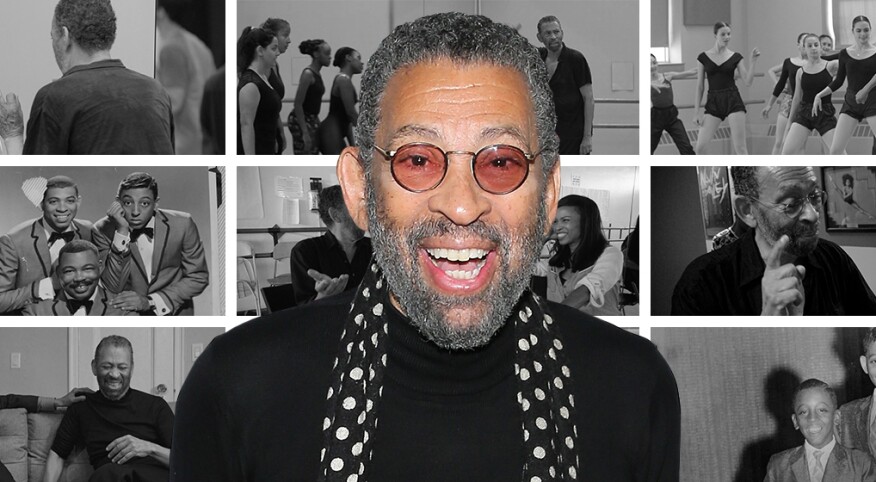 When I was younger, my mother and I would take bagged-lunch bus trips from Baltimore to the Big Apple to see shows featuring African American performers. On two of these Broadway-bound excursions we were delighted by musical matinees starring smooth song and dance man, the late Gregory Hines, first in Sophisticated Ladies and then in Jelly's Last Jam. Years later, after I moved to New York City, I saw the energetic Broadway production Hot Feet, directed and choreographed by Gregory's older brother Maurice, and set to the music of Earth, Wind & Fire.

I never imagined that one day I would be able to parlay being a fan of musical theater and the brilliant Hines Brothers into producing a documentary that celebrates Maurice Hines and his illustrious seven-decade career, which he began at age five. By age seven he was tapping alongside Gregory, who was then five. In celebration of Black History Month, Maurice Hines: Bring Them Back will premiere on STARZ in February 2022 and run through summer 2023.
Here are seven life lessons I learned from the charismatic star and his lauded circle of friends, among them acclaimed dancer, actress and director Debbie Allen.

Find your groove with a creative partner

What a treat it was to discover and share footage of Maurice and Gregory delighting audiences from their early days as adorable, bright-eyed hoofers, to the duo's debonair turn in The Cotton Club, where they played the tap-dancing Williams Brothers. Director Francis Ford Coppola used the Hines Brothers' real-life relationship and professional partnership to inform the characters. The creative chemistry and tension between the two brothers will inspire and intrigue audiences. Coincidentally, telling their story was also a family affair. When my husband, filmmaker John Carluccio, needed a producer for this project, he sought my entertainment journalism chops. Although working and living together can be challenging, I'm grateful for this experience. Pivoting from publishing into film production has taken me outside my comfort zone. Like learning a new dance, I found my groove.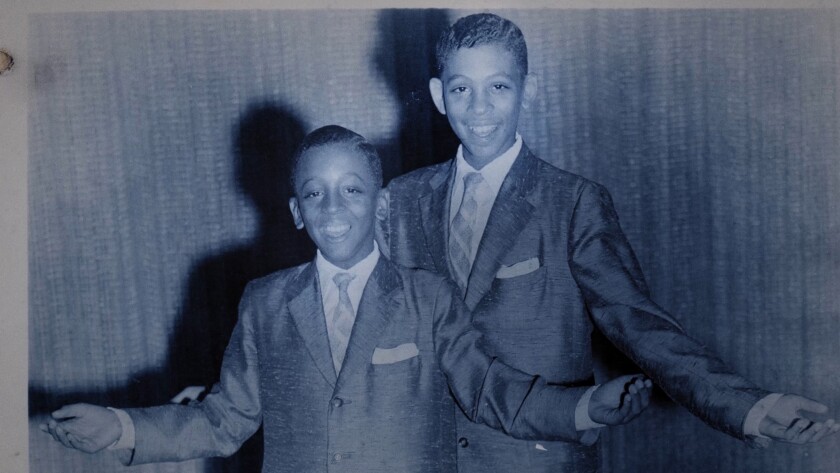 Life is no dress rehearsal

"My whole life has been in dressing rooms," Maurice quips in the film. Actually, this fascinating figure made the world his stage. Viewers see a career that took him to London and Paris, to the Catskills in upstate New York, and to Las Vegas and Broadway — even to Sesame Street. And speaking of dressing, his elegance and swag are still his signature. Onstage: tuxedo, white carnation boutonniere, white spats, bowtie. On the street: head-to-toe black, perhaps with a pop of white from a polka-dot cravat, pinstripes or a chic chapeau. His exuberant style reminds us that every day is the main event.


Preserve your culture and pass it down

"You've got big dreams. You want fame? Well, fame costs and right here is where you start paying — in sweat." Who can forget Debbie Allen as fierce dance teacher Lydia Grant on the hit TV series Fame, delivering those sobering words to hopeful students? During filming, I met the dance diva in the flesh at her Debbie Allen Dance Academy (DADA) in Los Angeles. Watching Allen interact with her real students (she affectionately flipped the braids of one tiny dancer she greeted), I could see how much she cares about young dancers of color getting a leg up in the entertainment industry. She is also passionate about preserving Black dance history, which she and her dear friend Maurice are a part of. Back in the day, the two costarred in a touring company of Guys and Dolls and, in her words, he's "one of the last of a breed." To help bring Maurice's legacy to the main stage, she graciously agreed to be an executive producer for the film and to share her memories in it.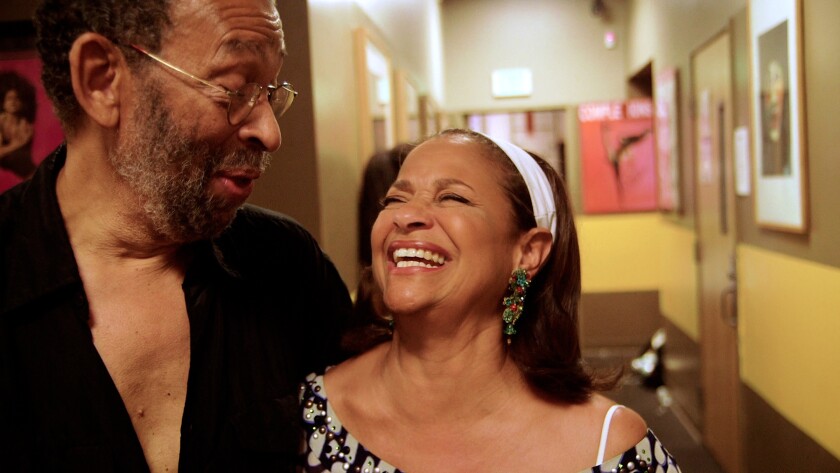 Live your truth

Also a mentor to people of all ages, Maurice tells a class full of young ballerinas, "Just be yourselves because you're all beautiful." He lives out loud. In interviews, the openly gay Broadway star has been outspoken about racism and other inequities in show business. As Maurice reveals in an early scene, his proclivity to "upset people" (as he and Gregory's dance teacher, the late Henry LeTang told him) may have hindered his career. But it was more important for him to be true to himself. I admire his courage and authenticity.


Keep on moving

It's incredible to watch Maurice whirling joyfully and doing other electrifying, graceful, acrobatic dance moves into his 70s. The documentary also features a few limber leading ladies. During the pandemic, 72-year-old Kennedy Center Honoree Debbie Allen motivated many of us to get moving with her free Instagram dance classes. At 89, Broadway legend Chita Rivera, Maurice's friend and costar in Bring Back Birdie, continues singing, dancing and dazzling fans. Likewise, Maurice says accomplished dancer Carmen de Lavallade inspired him to expand his dance repertoire, and she is still shaking a tail feather at 90. His Sophisticated Ladies castmate and BalleTap, USA, aka DancEllington cofounder Mercedes Ellington (granddaughter of Duke Ellington) is sassy and 73 and enjoys competitive ballroom dancing. And 55-year-old actress Elise Neal, who danced in Maurice's Uptown…It's Hot!, joined his master tap class at Allen's studio, saying, "The dancer in me said, you gotta move, you gotta try, you gotta see if you can catch it." I also love to dance, and these wonder women have inspired me to stay active.


Forgive, and know that family matters

Maurice had a loving yet tumultuous relationship with his brother. At one point, the brothers fell out and didn't speak for many years. Maurice won't divulge what caused the rift, but fortunately they reconciled before Gregory died of cancer in 2003. During the time when he and his sibling were out of step, Maurice bonded with friends from the theater and dance worlds. We capture this joyful, close-knit family of choice in the documentary, and John and I are fortunate that we've been adopted into their fab and over-50 fold.


Cherish the memories — and the moment

Our goal was to give Maurice his flowers while he's still here. We filmed the energetic hoofer from age 73 to 75 (now he's 78), and toward the end we noticed a shift in his mood. The typically upbeat showman started to isolate himself and express feelings of despair, loneliness and concerns about memory loss. In the film, Maurice's friends and family rally around him to lift his spirits. Since filming wrapped, Maurice is getting the care he needs and we keep in touch. When we chat, we listen intently as he vividly recalls his heyday with Gregory, performing at the Apollo Theater as youngsters, and sharing the stage with Ella Fitzgerald as young adults in the family act Hines, Hines and Dad. Maurice is delighted by this film, which celebrates him, as well as his family.