A good glass of wine is a journey through the senses. From the moment you see the color as it leaves the bottle until the last flavor note hits your palate, the experience is complex and ever changing, much like the industry itself. It's no secret that the wine industry lacks diversity (less than 1 percent of wineries in the U.S. are owned by Black people), but there are innovators working hard to change that and pave the way for a new generation.

The next time you're in the area, grab your cru (sorry) and check out some of these Black-owned wineries.


B. STUYVESANT CHAMPAGNE – BROOKLYN, NEW YORK

In 2020, Marvina S. Robinson launched B. Stuyvesant Champagne (StuyvesantChampagne.com), the first Brooklyn-based Black-owned champagne company. Robinson's champagne — which is registered with Comité Champagne and produced in the Champagne region of France — is tried and true.

Head to their Brooklyn Navy Yard tasting room to sample it for yourself. "In early summer, I will be expanding the tasting room to include champagne that I am personally researching in the Champagne region and beginning to import over," says Robinson. "None of these champagnes are in the United States."

Try their: Reserve. It has a flowery and delicate bouquet and notes of fruits and spices.


JENNY DAWN CELLARS – WICHITA, KANSAS

Jenny Dawn Cellars (JennyDawnCellars.com), Wichita's first ever boutique urban winery in Union Station, was founded by Jennifer McDonald in 2016, the fruition of her dream to become a head winemaker.

Visit their tasting room to sip and sample, or attend one of their Wineucation classes to learn all about the world of wine.

Try their: Red wine blend. It's made from a blend of Kansas-grown grapes with notes of black cherry, currant and plum with a vanilla, caramel and fudge finish.


OLE' ORLEANS – NEW ORLEANS

Ole' Orleans (OleOrleans.com) proudly showcases their Creole and Cajun roots in their award-winning red, white, port, rosé and semisweet wines. Visit the facility and take a tour to see how the wine gets made, or book a classic tasting experience with a personal sommelier host and a 20- or 45-minute deep dive into the stories of the labels on their bottles and the wine inside.

Try their: Parishes sauvignon blanc. It's a bright and smooth wine with notes of peach and citrus.


FREE RANGE FLOWER WINERY – LIVERMORE, CALIFORNIA

When Aaliyah Nitoto set out to open a winery that made organic, sustainable wine from flowers, she ran into stumbling blocks. "It was hard as a Black woman entering a space dominated by men," Nitoto says. "It was even harder making wine many people didn't understand." She overcame those struggles and opened Free Range Flower Winery (FreeRangeFlowerWinery.com), where she makes wine with fermented California-grown flowers like lavender, marigold, hibiscus and rose. Head to their Livermore Valley tasting room to taste the decadent wine for yourself.

Try their: Lavender wine. It has a flowery, herbaceous zing and is touted as a groundbreaker and palate pleaser.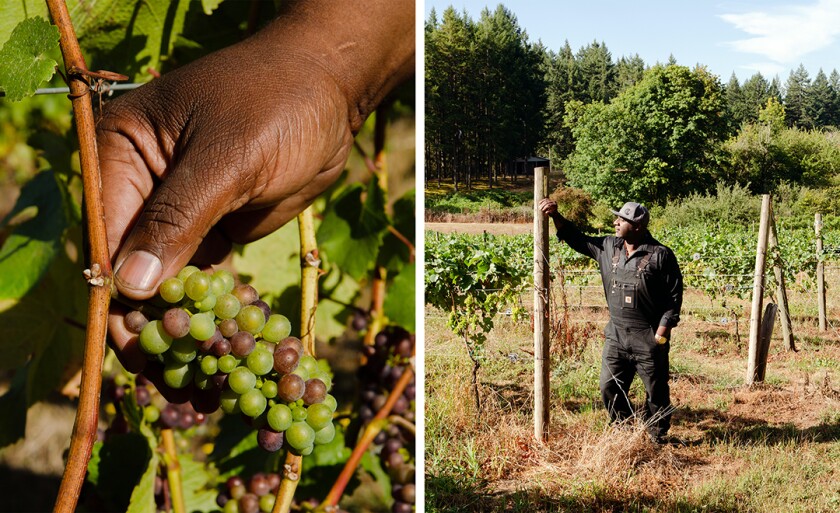 ABBEY CREEK VINEYARD & WINERY – PORTLAND AND NORTH PLAINS, OREGON

Known for their unmatchable vibes and laid-back atmospheres, the Crick and the Crick PDX are tasting rooms for Abbey Creek Vineyard & Winery (AbbeyCreekVineyard.com). Founded by Bertony Faustin, the first recorded Black winemaker in Oregon, Abbey Creek's tasting rooms are a welcoming space for wine lovers of all levels where you can unwind, listen to hip-hop and enjoy the company of friends new and old.

Try their: 2017 chardonnay #daddyphatsacs. It's a dry and crisp wine aged for 14 months in French oak with notes of green apple.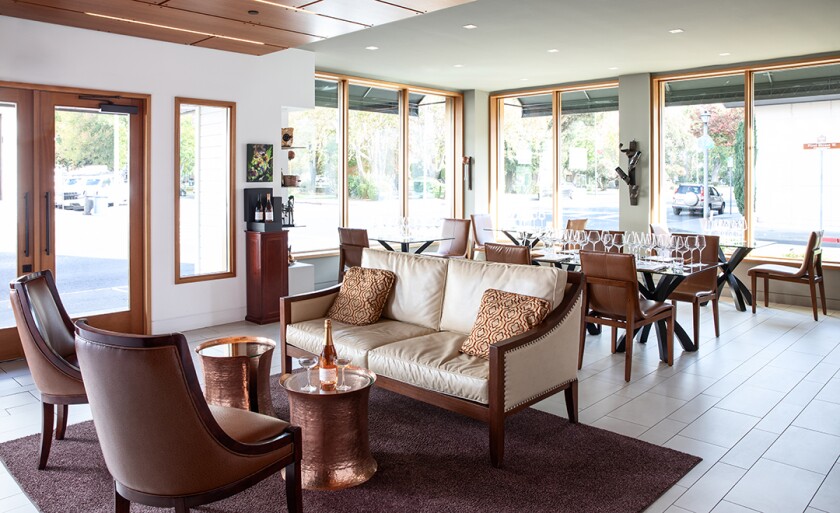 CORNER 103 – SONOMA, CALIFORNIA

A tasting at Corner 103 (Corner103.com), ranked best wine tasting room in the United States by USA Today two years in a row, is an experience not to be missed. When Lloyd Davis founded it, he wanted to create a space where people could comfortably enjoy award-winning wines and delectable food. At Corner 103, all guests are wine experts because they know what they do and don't like. It's a space where you can discover what you enjoy and not what you think you're supposed to enjoy.

Try their: 2019 Corner cuvée. It's an elegant and approachable blend with a complex and full flavor profile and a long, smooth finish.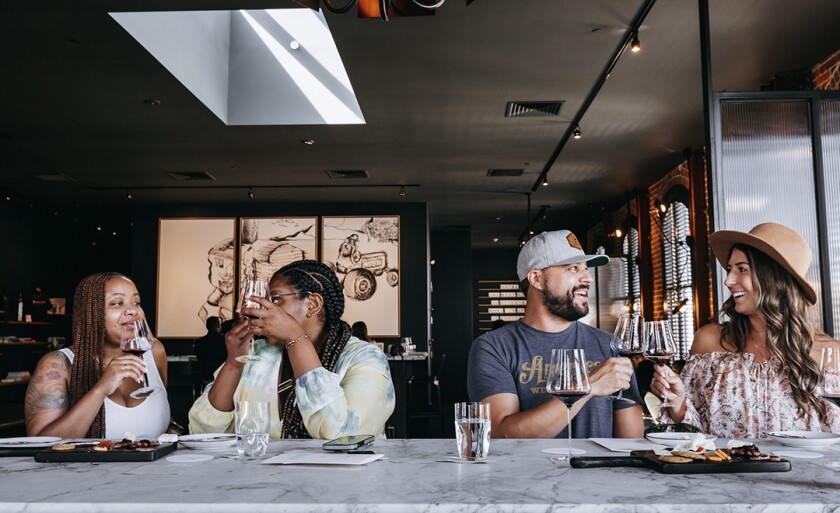 BROWN ESTATE – NAPA VALLEY, CALIFORNIA

As the only Black-owned estate winery in Napa, Brown Estate (BrownEstate.com) has a rich and storied history. The family wanted a grape-to-bottle operation and currently grow, produce and bottle all of their wines on the property. They have a high-style tasting room in downtown Napa where you can sample their wines in an elegant and sophisticated setting. In 2018, they launched House of Brown, a line of palate-driven, vegan-friendly wines made from fruit sustainably grown in California.

Try their: House of Brown 2021 rosé. It's a light and silky wine with notes of watermelon, raspberry, star jasmine, blood orange and yuzu with hints of honeycomb and baking spice.