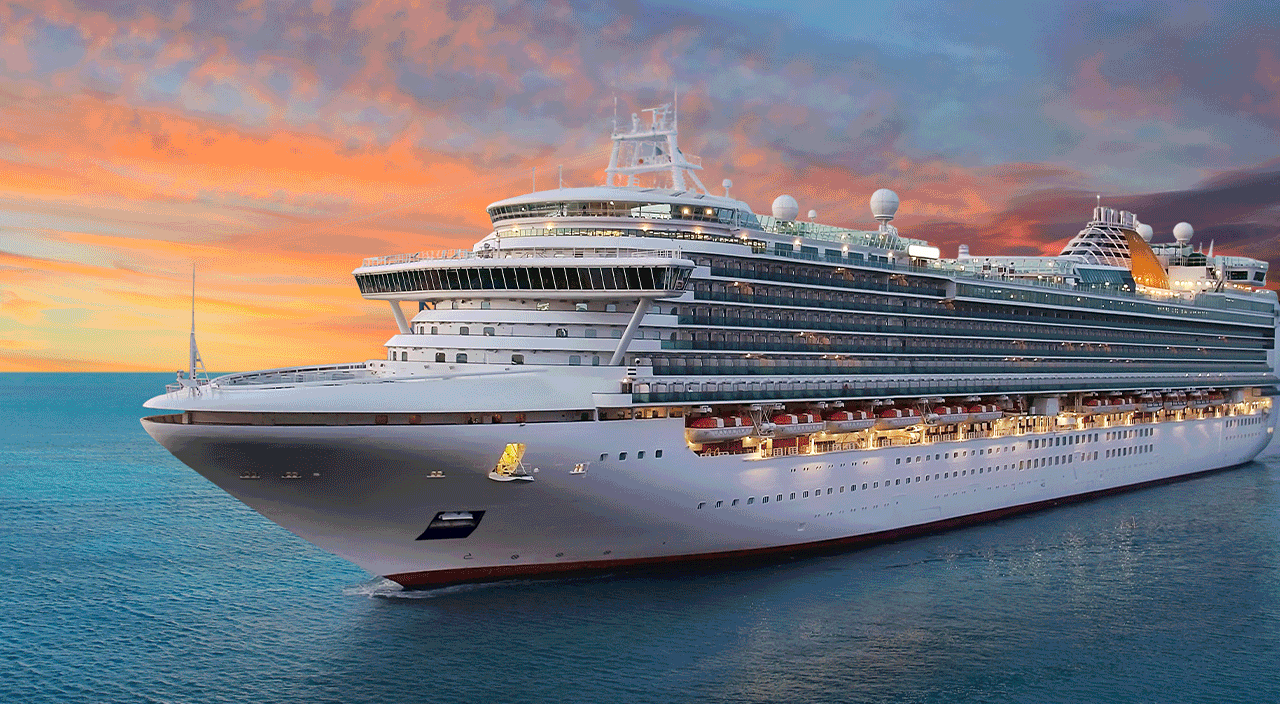 Cue Smokey Robinson cooing, "Baby, let's cruise, away from here."

If you're ready to sail away and escape the frigid temps of winter, you're in good company. After hitting rough seas during the pandemic due to serious coronavirus outbreaks, cruising appears to be back in high demand. According to a recent AAA survey, 52 percent of U.S. adults are just as likely or more likely to consider taking a cruise vacation as they were before the pandemic.

Before you start shopping for chic resortwear, here are a few planning tips to consider. Keep in mind that cruises to the Caribbean, Mexico, Bermuda and Central America are among the most popular destinations and can sell out as much as two years in advance. So it's very necessary to book your accommodations early and watch for deals, which you can score by subscribing to newsletters like Cruise Critic and Black Cruise Week, and by following cruise companies and planners on social media.

But here's a looming question. Is it safe to cruise? The answer depends on your personal level of comfort. Although positive cases are still being reported, many cruise lines have stopped requiring COVID-19 vaccinations and have eased testing rules. To protect its passengers and crew, however, the Cruise Lines International Association has reportedly stepped up health and wellness protocols, including daily cabin cleaning and frequent sanitation of food service and common areas.

For planning inspiration, here are three cruises scheduled for December and into the new year that cater to fly Black folks with festive itineraries full of old-school music performances, gospel brunches and more. If you are looking to set sail sooner rather than later, check out these tips:

1. Consider sailing from a different port within driving distance.

2. Consumer reporter Clark Howard suggests searching CruiseCritic.com.

3. Consider travel during back-to-school season.

4. Be flexible about theme and itinerary.

5. Search the AARP Travel Center Powered by Expedia. (On March 27, we searched for a Caribbean cruise and found a five-night trip leaving Fort Lauderdale for the Bahamas two days later, for $499, among other options.)

Jamrock Reggae Cruise
(December 4-9, 2023, WelcometoJamrockReggaeCruise.com):

Soak up the island vibes and reggae riddims on this eighth annual cruise on Royal Caribbean's Independence of the Seas, sailing from Miami to Ocho Rios and Falmouth in Jamaica. As of early April, cabins were still available for 2023. Bookmark the website for 2024 updates.



Soul Train Cruise
(January 27 to February 3, 2024, SoulTrainCruise.com): Join the waiting list for your chance to ease on down the Soul Train line on this nostalgic cruise, with scheduled performances by Boyz II Men, Stephanie Mills, the Temptations and the original Soul Train dancers. Inquire about returning guest rates, and sign up for updates and presale offers.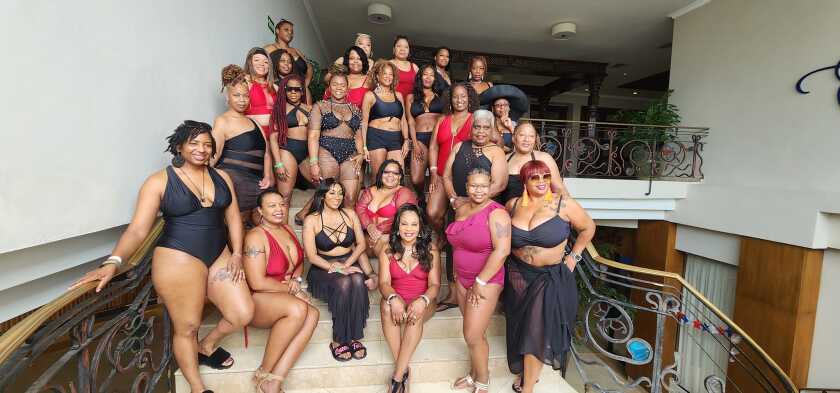 22nd Annual Grown and Sexy Cruise
(February 10-17, 2024, Groups.AtlasTravelWeb.com/join/021024/overview): Get the royal treatment on Royal Caribbean's Icon of the Seas with all-inclusive amenities, including a water park with multiple slides, rock climbing and Broadway-style shows. Plus, get your sexy on at private Super Bowl and Valentine's Day parties. No passport is required for this cruise sailing from Miami to St. Thomas, St. Maarten and Coco Cay. Higher-priced cabins were still available as of early April.

If you missed your chance to set sail, plan way ahead for 2024 and beyond, or join a waiting list for something sooner. You can also sign up for mailing lists and bookmark the websites for these four popular cruise excursions, which feature activities like white parties and sorority step shows.



Festival at Sea Cruise 2023
(July 22-30, 2023; FestivalatSea.com/fas2023): The early bird really does catch the worm when it comes to this long-running cruise. Join the waiting list for 2023, and stay tuned for 2024 and 2025 presales.


Blue Note at Sea
(January 2024 dates TBA, BlueNoteatSea.com): Sheila E. and Cécile McLorin Salvant dazzled cruisers in 2023. Join the mailing list for what's in store in 2024.


Dave Koz & Friends at Sea
(April 30 to May 7, 2024, and May 7-14, 2024, DaveKozCruise.com/2024): These coveted, smooth jazz–filled cruises to "The Cradle of Civilization" in Greece, Turkey, Israel and Egypt are already sold out for 2024, but join the waiting list and stay tuned for 2025 updates.


The Tom Joyner Foundation Fantastic Voyage
(May 2024 dates TBA, FantasticVoyage.blackamericaweb.com): Get a jump on your fantastic voyage with radio personality Tom Joyner for 2024. For more information, call 214-495-1963.


Main photos courtesy of Soul Train Cruise, yoga/Jamrock Reggae Cruise, Shutterstock, hot tub/Jamrock Reggae Cruise


AARP TRAVEL CENTER POWERED BY EXPEDIA: CRUISE SAVINGS

Booking can be completed through the AARP Travel Center Powered by Expedia, or by phone. Members receive up to $100 in extra onboard credits on select cruises to the Caribbean, Alaska, Europe and more.

Search Cruises Here

or call the AARP Travel Center Powered by Expedia for assistance with booking at

800-675-4318.