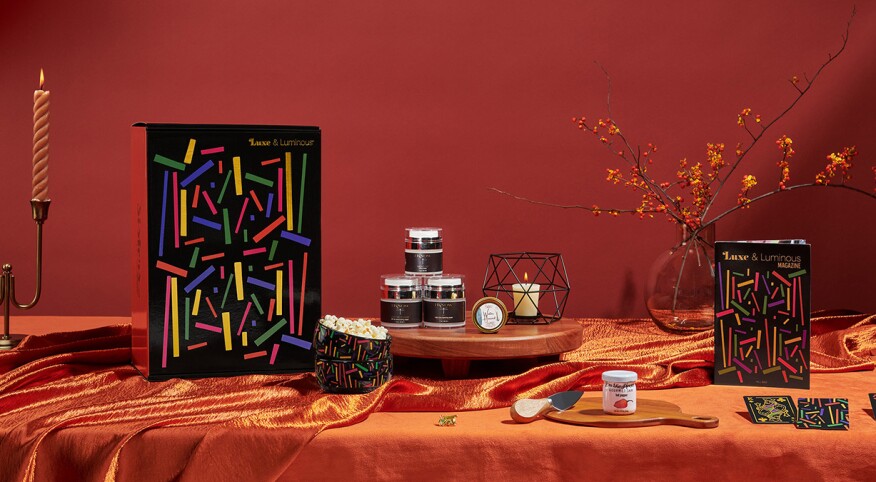 Wanna know a secret? The Sisters From AARP team members who create the Luxe & Luminous box are also subscribers. And while the contents of each collection aren't a surprise to us, seeing those colorful crates on our doorsteps when we arrive home or take a break from teleworking brings a big smile to our faces, just as it does for so many of you.

We consider hundreds of items when curating each seasonal selection — and nothing makes the cut unless we absolutely love it. Our goal is to inspire and delight you. So when we hear "Got my box and it is the best ever!" we celebrate, then we double down on our search for a new collection of treats that will top the last.

Girl Talk and Good Times in the Luxe & Luminous Private Facebook Group

What's one activity that makes you lose track of time?

"Reading, crocheting, online games, watching TV/movies."

"Listening to music while dancing around the house."

"Shopping."

"Facebook! Somebody save me. LOL!"

Describe your perfect cozy weekend.

"In the aftermath of rain and winds from Hurricane Ian, a pajama day curled up with a good book after a long, hot bath is in order."

"Pajamas, a throw (even if I still have to run the AC), a book and a flavored coffee."

"A nice breeze, a great book and a good glass of wine."

Between shipments, our friends in the Luxe & Luminous private Facebook group — now over 2,000 strong — enjoy mingling and musing over various conversation starters while awaiting the season's goodies. We share one hard-and-fast rule: no spoilers about what's inside until our group administrators are confident that everyone has received their box.

But that doesn't stop excited recipients from sharing snapshots of those pretty unopened boxes. Our signature bright graphics and glittering gold lettering really pop against an autumnal background of burnt orange and black. The glossy packages look like gifts because that's what they are; subscribers say the box is a present that they give to themselves. Some posters commented on how substantial the fall carton is — it's huge!

Then, finally, it was time to let the cat out of the bag (or the cache out of the box?), and group members shared their reactions:

"The October box is EVERYTHING!!"

"Received my box. Great ideas floating in my head!"

"THANK YOU for a fabulous box!!! It arrived just in time for my birthday. This was absolute perfection in every way, Sisters From AARP."

"This box is giving me all of the vibes!!!"

"It is a fabulous box of items."

"Mine came today too. It's marvelous!!!"

"Just received my new box. Definitely encouraging me to sign up for another year!"

"Yesssss!"

We chose this exceptional mix of items to arouse the senses and ignite possibilities. Our delightful finds for wellness, style and inspired living include premium products from Black-owned businesses. And the beautiful box is a collectible, custom-designed by celebrated artist Hadiya Williams. Use it to hold whatever makes you happy.


And Here's a Deep Dive Into Everything Inside Our Fall Box!

From this season's welcome letter, included in the box:

"In this season of bringing in the harvest, we can reap the blessings of the loving bonds we cultivate. We can gather to us our good people who matter. Does your heart hunger for special company? We've included activity ideas and items to help you connect effortlessly and feed your soul."

The goodies in this box have us ready and excited for friendly chats around the patio firepit, laughter-filled card parties, scenic autumn walks, good times and wine with our girls, and hosting guests with a gracious spread of cheeses, meats and other appetizers.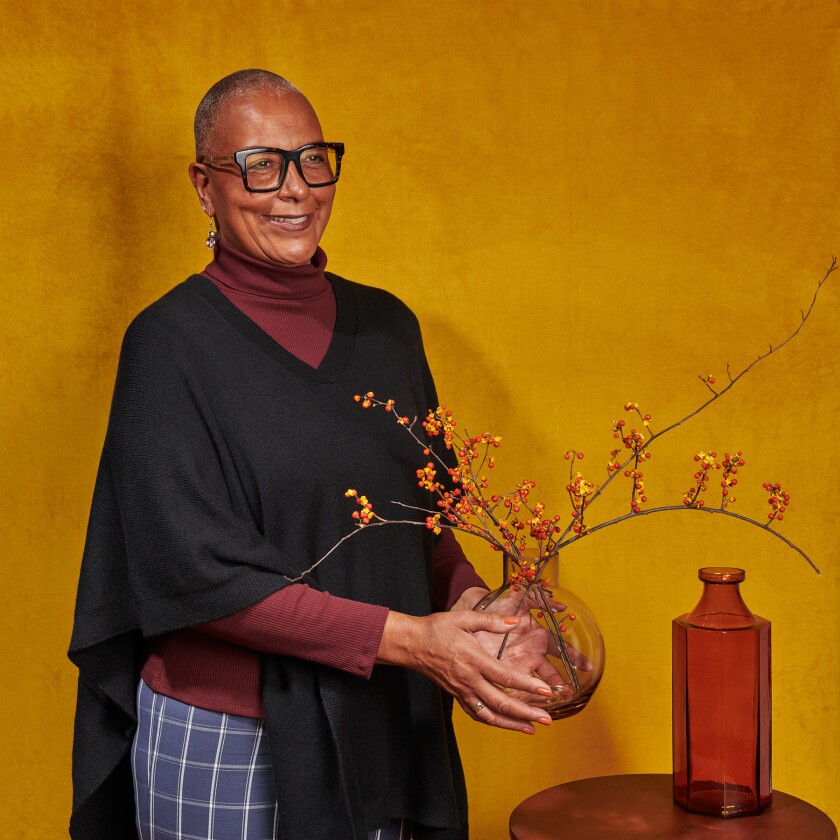 A Knitted Poncho

This neutral light layer goes with almost everything and moves with you. A casual-chic way to chase the chill! The viscose, polyester and nylon blend has a beautiful drape and a cashmerelike hand. But you can toss it in the washer!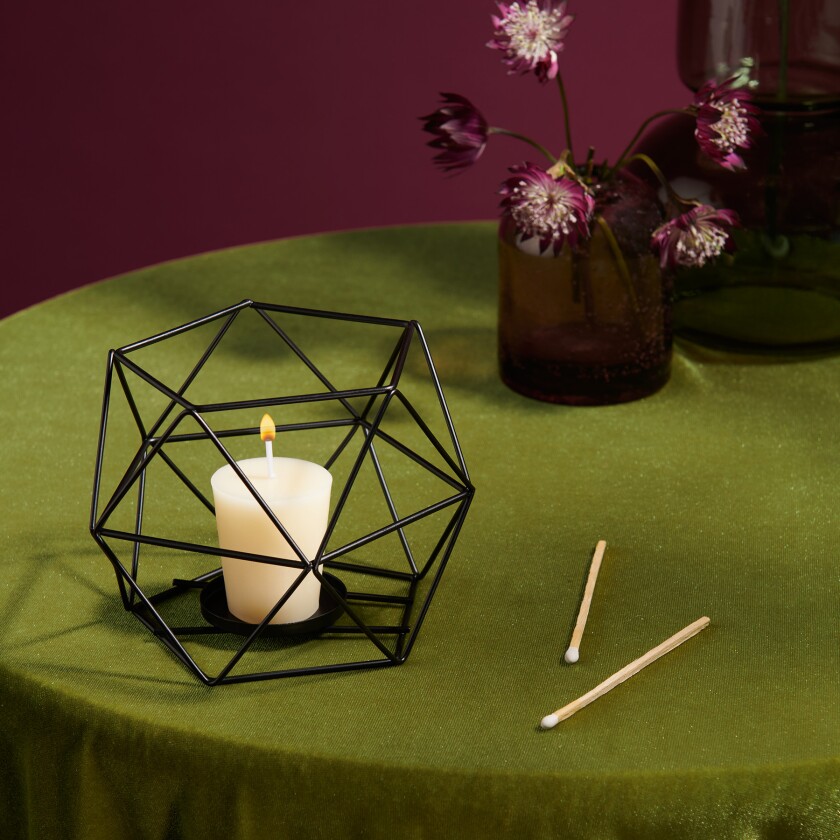 Geometric Candle Holder

Two hot decor trends — sculptural lighting and sustainable design — make this a great table accent.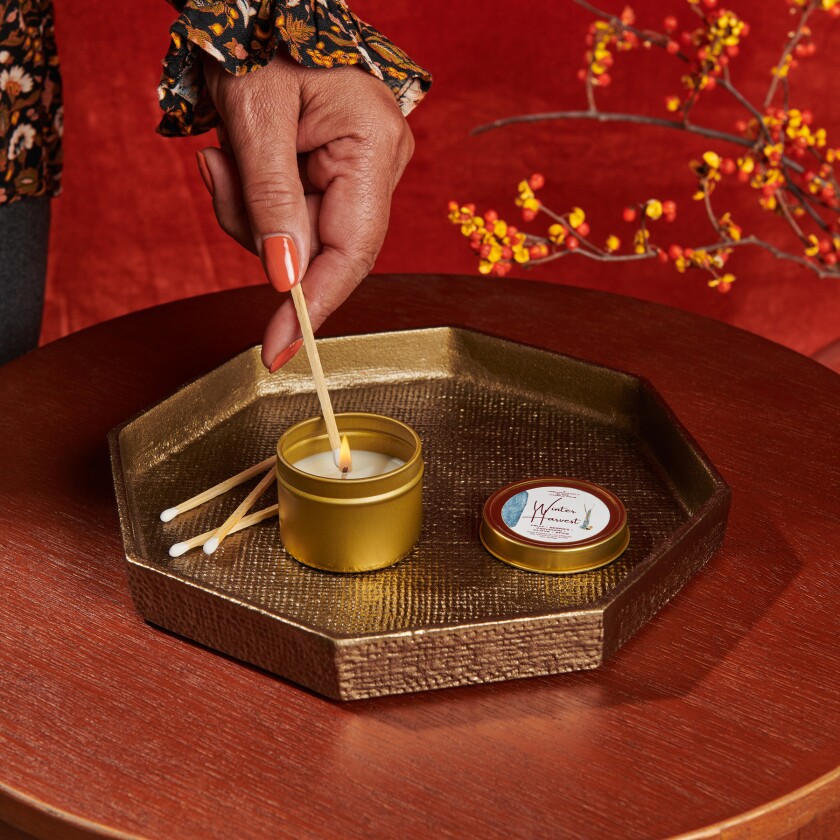 Votive Candle

We love the Winter Harvest and Holly Berrie scents from Black-owned business Predominantly Black. Subscribers received one or the other.


Wooden Serving Board

Curved decor is a great home update. We styled our signature mini snack server with elegant beveled edges.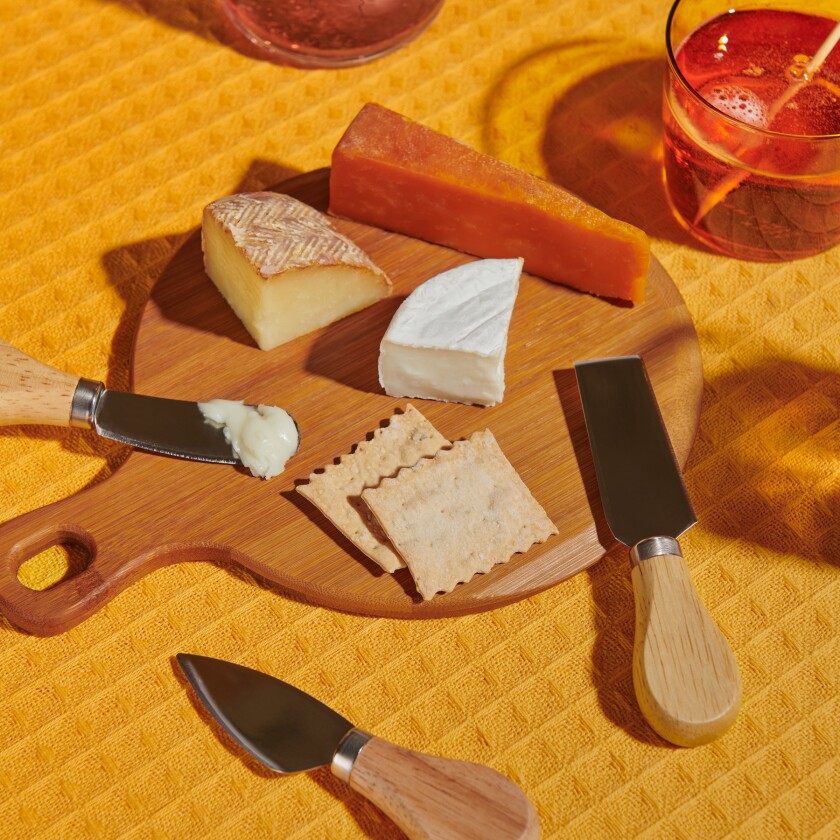 Cheese Spreaders Set

A decadent cheese tray combines soft, semisoft, semihard and hard varieties. Set out these stylish serving pieces.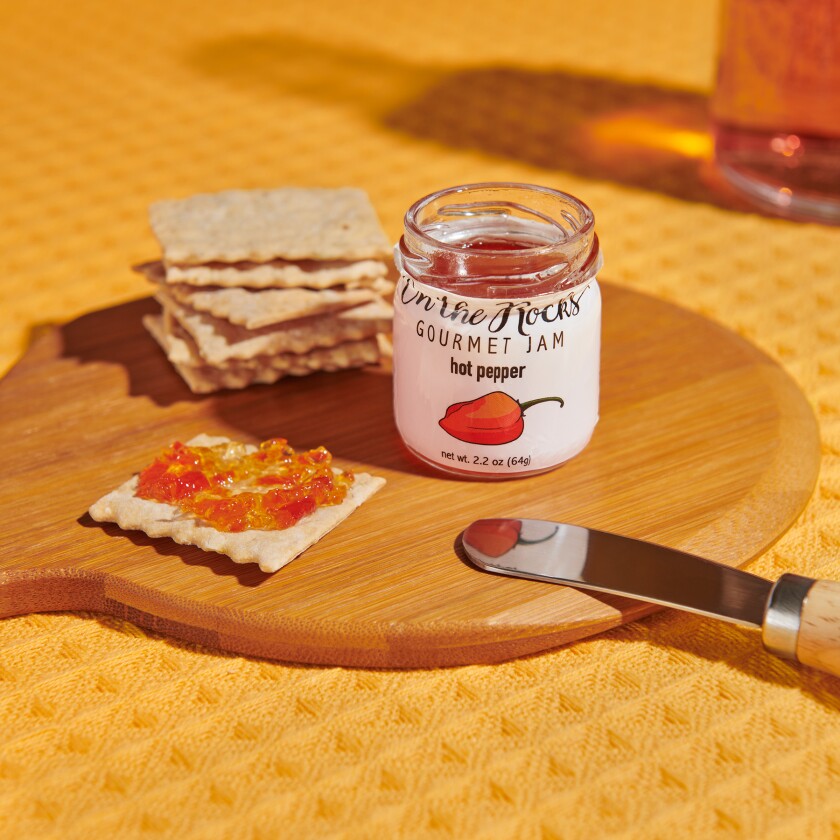 On the Rocks Jam

Spice up your charcuterie board with Peach Bellini or Hot Pepper Jam from On the Rocks Gourmet Jams, a wonderful Black-owned business we discovered.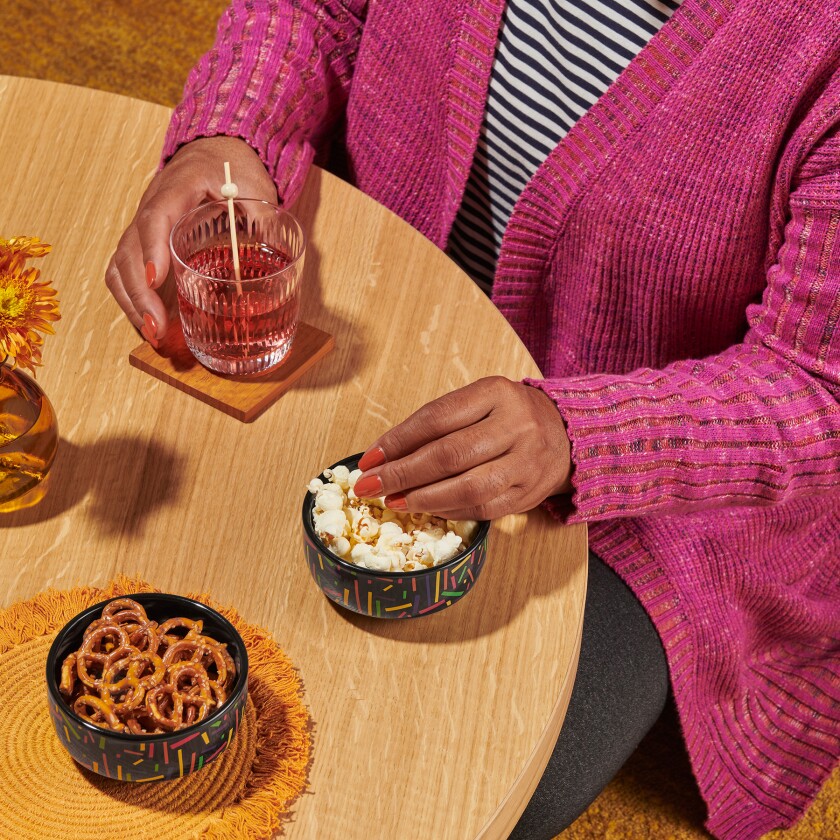 Ceramic Snack Bowls

A set of two, in either a multicolor or black-and-gold design.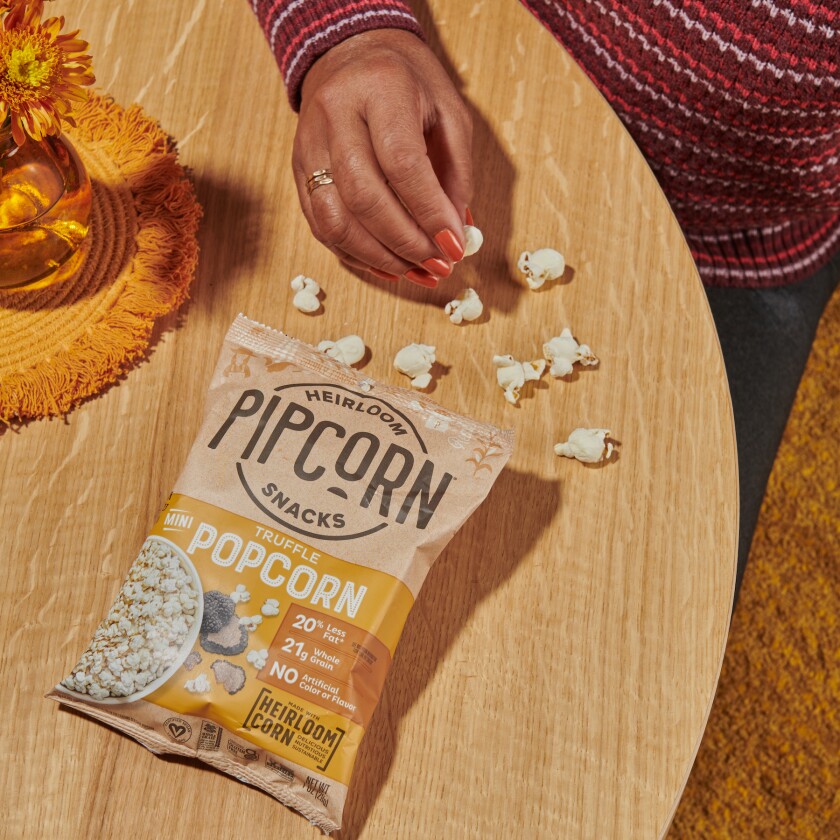 Truffle Mini Popcorn

From purveyor Pipcorn, a Black-owned business we are proud to partner with. This savory snack (grown from heirloom seeds!) is a healthy, posh nosh.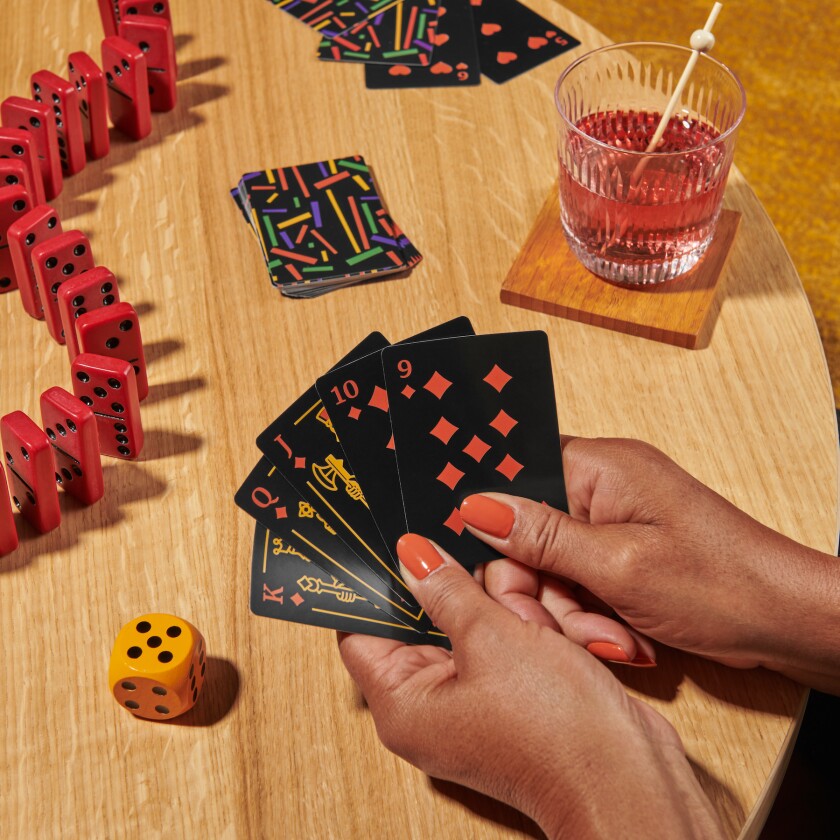 Playing Cards Deck

Deal another round. Pour another round. A card game is always a good time.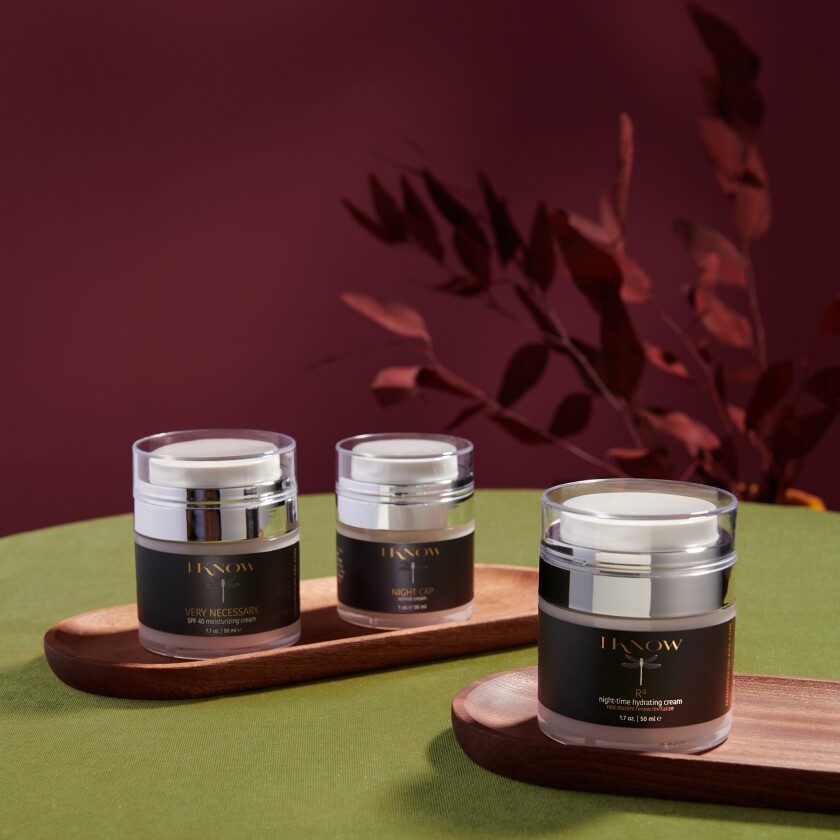 IKNOW Skincare

Subscribers received either a Very Necessary moisturizer, R4 night cream or Night Cap retinol cream from IKNOW Skincare. Germaine Bolds-Leftridge, founder of the Black woman–owned business, is profiled in the fall 2022 Luxe & Luminous Magazine.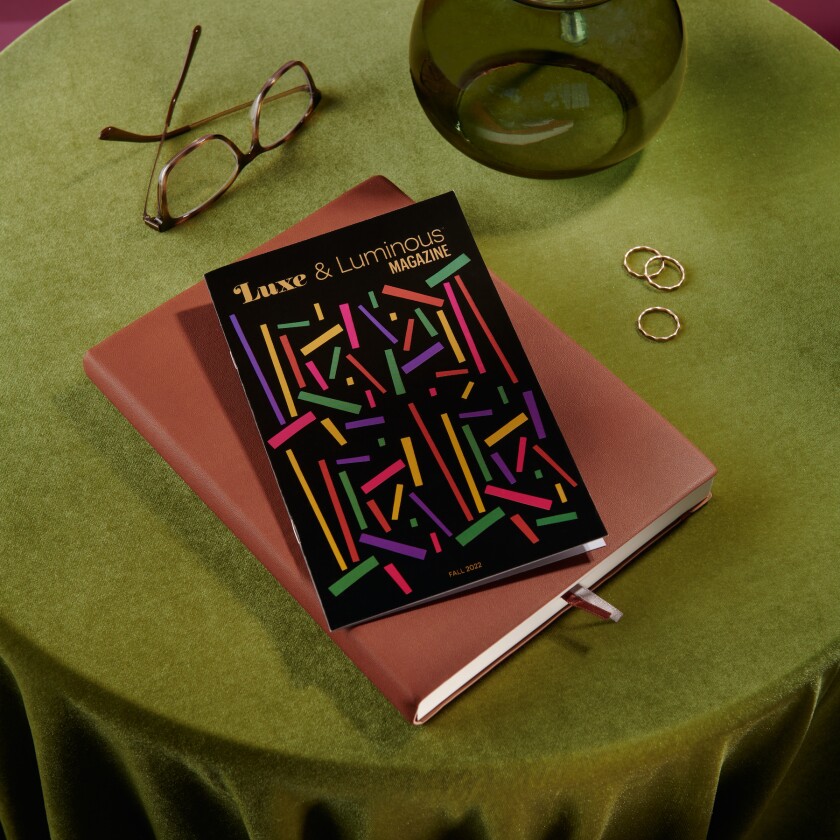 Mini Magazine

Our latest issue also features inspired ideas for getting out, getting together and getting moving this season — all withing the "Gathering With Grace" box theme. Readers enjoy tips for wine-and-cheese pairings, ways to create a scrumptious charcuterie board and ideas for outdoor decor and card-party fun.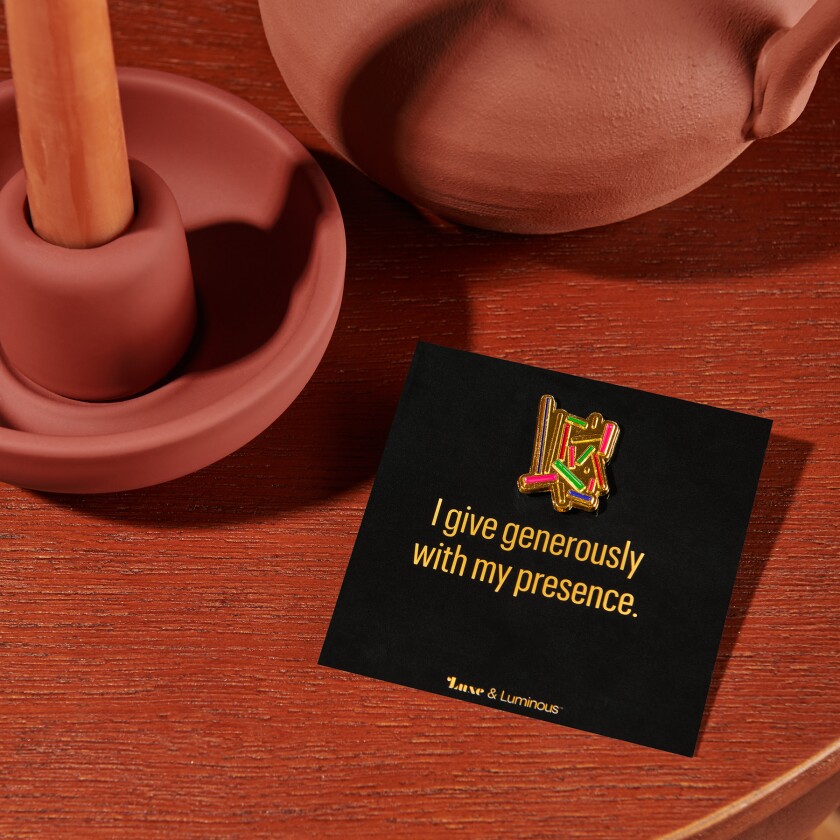 Collectable Lapel Pin

In gold-tone enamel, it features this season's inspiring design by celebrated sister artist Hadiya Williams, whose work is archived in the National Museum of African American History and Culture.