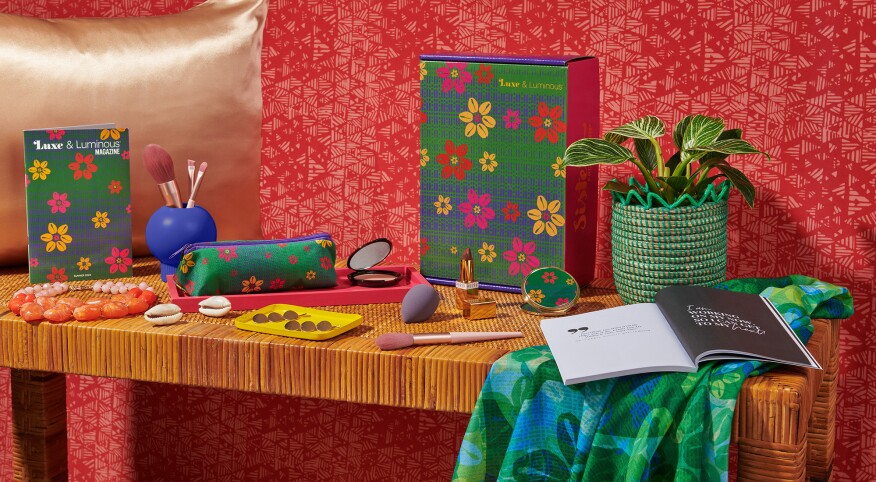 This summer's Luxe & Luminous Collection subscription box theme is "Grown and Gorgeous." It's your invitation to celebrate what makes you beautiful at the age and stage you are right now. Speaking of beautiful, how gorgeous is this culturally inspired new Luxe & Luminous box? Sisters Art Director Dian Holton designed this container exclusively for us. We've filled it with carefully chosen little luxuries to inspire you to revel in your regal beauty — and show off your style. You'll find accessories to elevate your favorite outfits and beauty tools to streamline your routine. That's right. You've got it, so flaunt it. Be seen, Queen!

If you're a box subscriber, visit us at the Luxe & Luminous private Facebook group and share with other women like you what makes you feel beautiful just as you are in the moment. Here's what a few of your fellow members posted when their summer goodies arrived in the mail:

"She arrived today!!! I am beyond happy with … the items chosen for this box. I feel like it's Christmas."

"I got it yesterday. I was at the hair salon [when notified]. I couldn't wait to get home to open it.

I love everything in it."

"Got my box yesterday. I LOVE every item in this box! My favorite so far."


Now, Let's See What's Inside!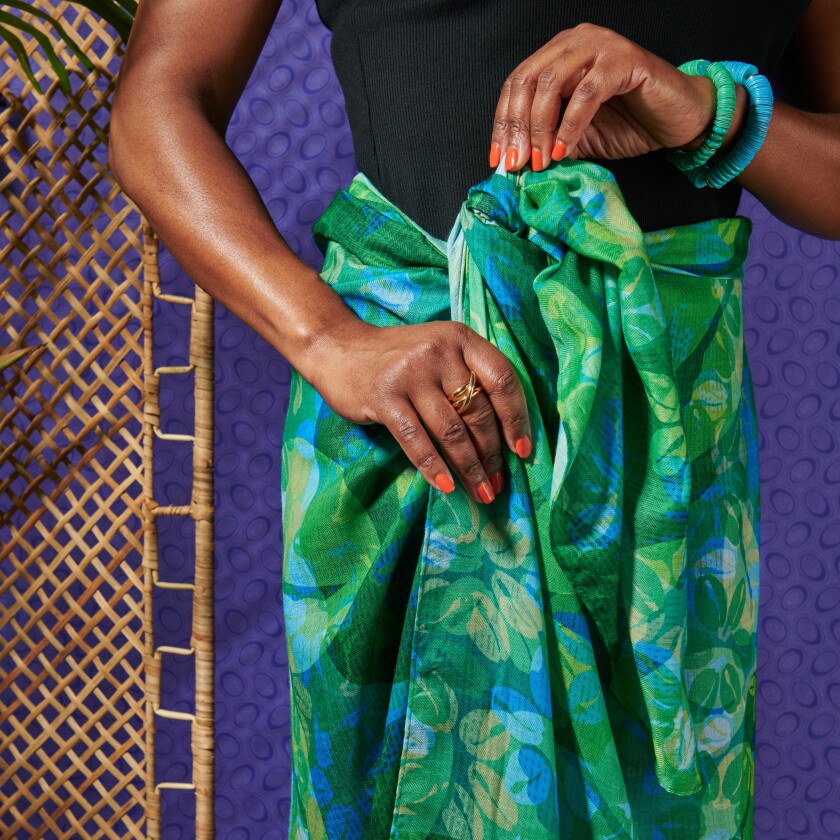 Lightweight Signature Print Sarong Wrap
We created the colorful cowrie-shell design just for subscribers. Wear it as a shawl, beach coverup, headwrap …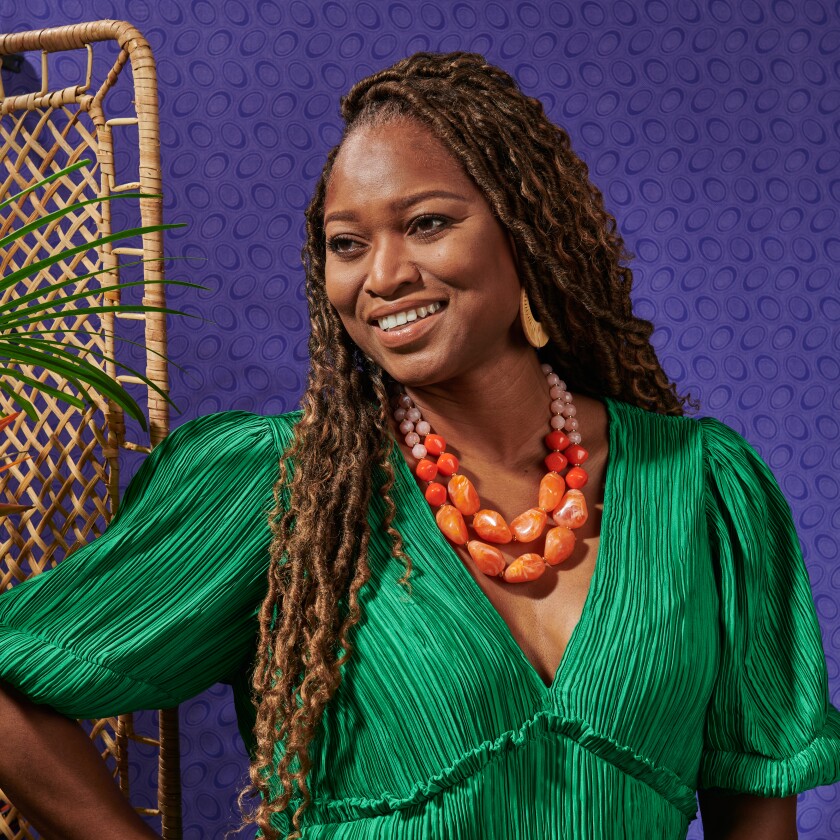 Statement Necklace
Stylish and substantial, featuring lightweight faux stones. In notice-me shades of coral and rose quartz.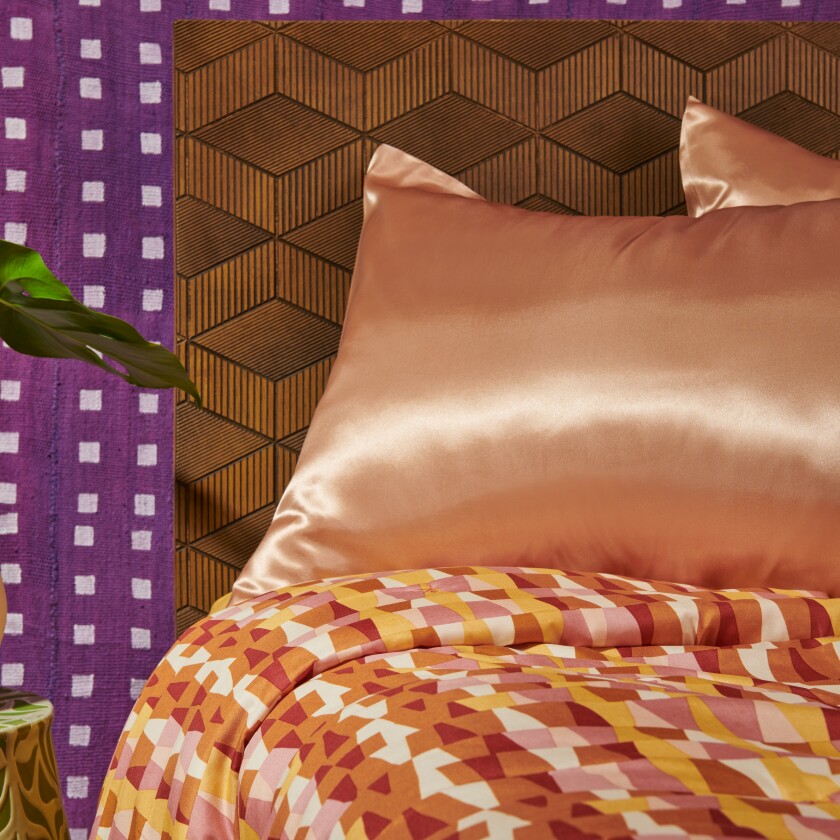 Satin Pillow Covers
Set of two hair- and skin-friendly cases, for the ultimate in beauty sleep.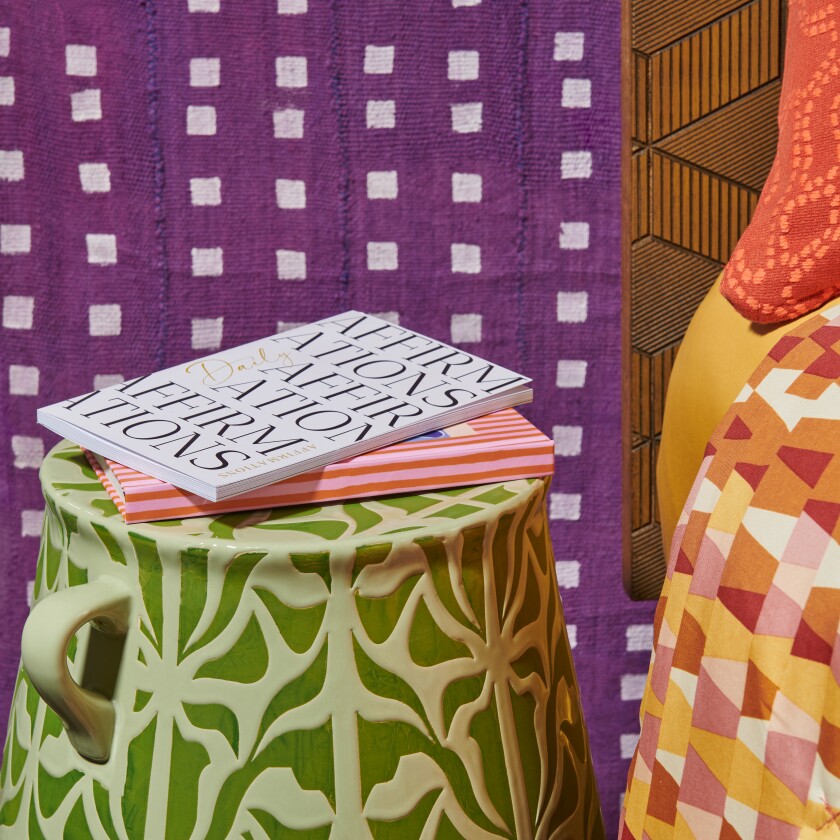 Daily Affirmations Journal
Created by sisterpreneur Cheryl Polote Williamson. She is a mindset coach, multi-best-selling author, award-winning filmmaker and executive producer, and transformational speaker.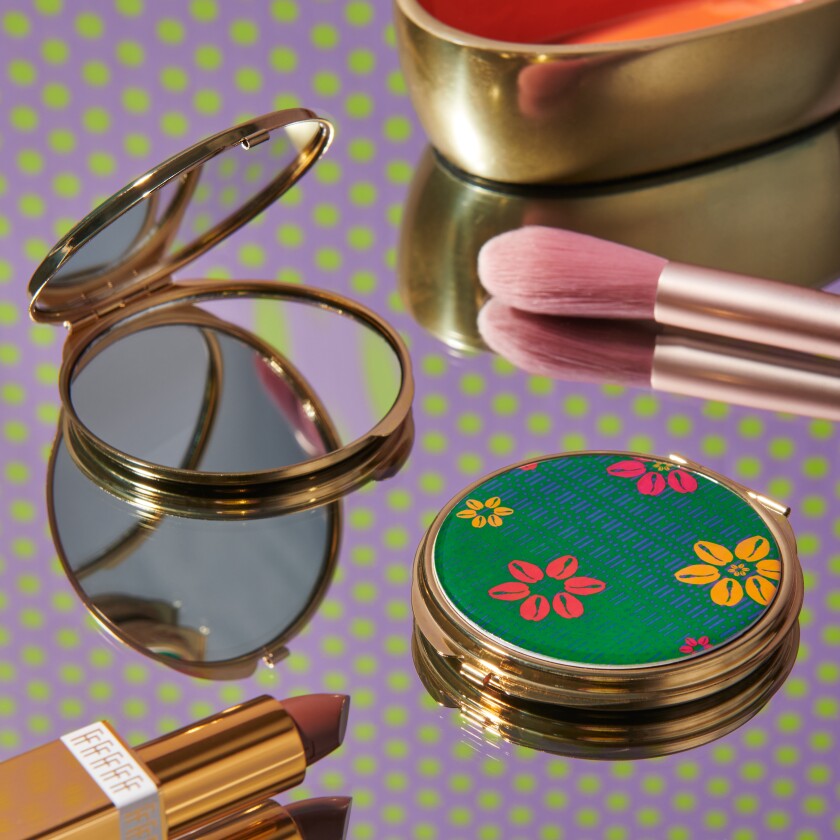 Compact Mirror
For glow on the go, featuring our exclusive cowrie-shell print.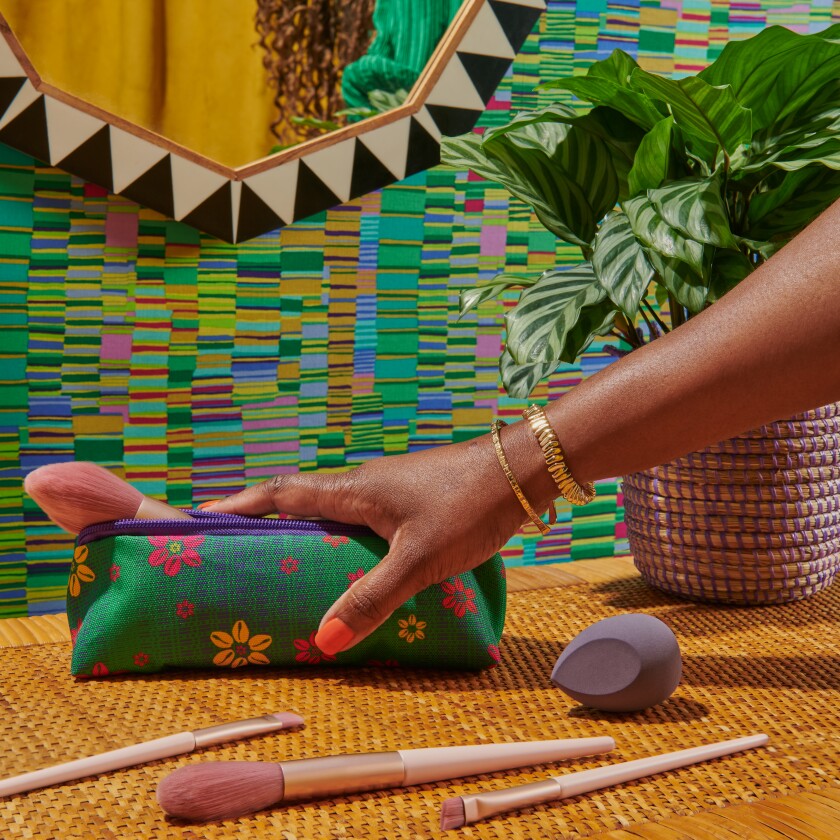 Premium Makeup Brush and Blender Set
Wrapped up in our pretty pouch.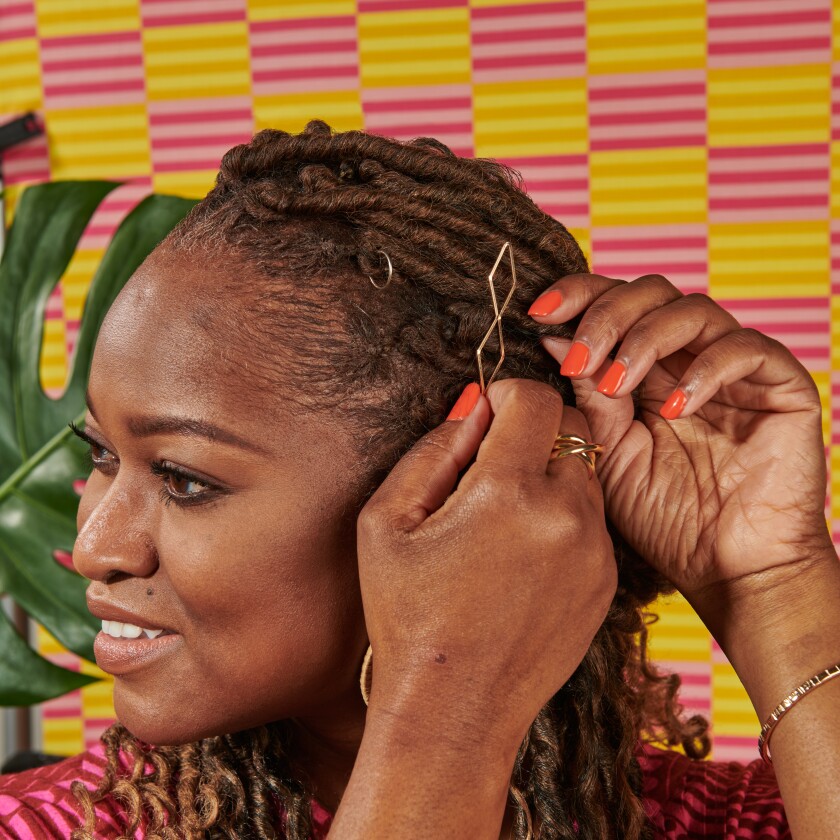 Brushed Gold-Tone Bobby-Barrettes Cluster
For easy, breezy chic, try them with a summer protective style or slicked-back hair.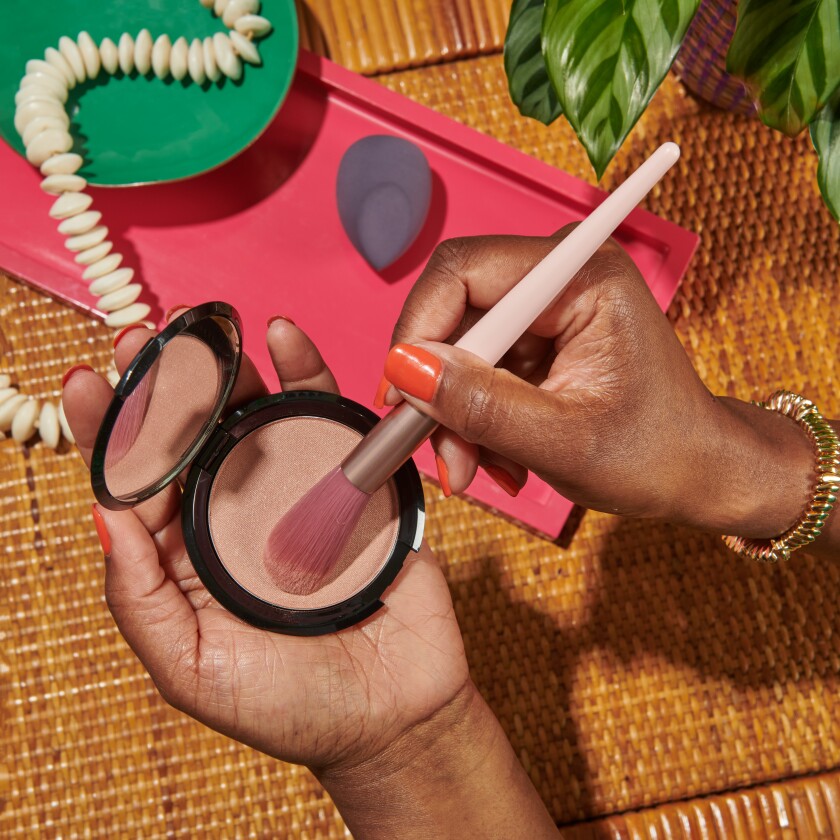 Highlighter Powder
In a shimmery, skin-loving shade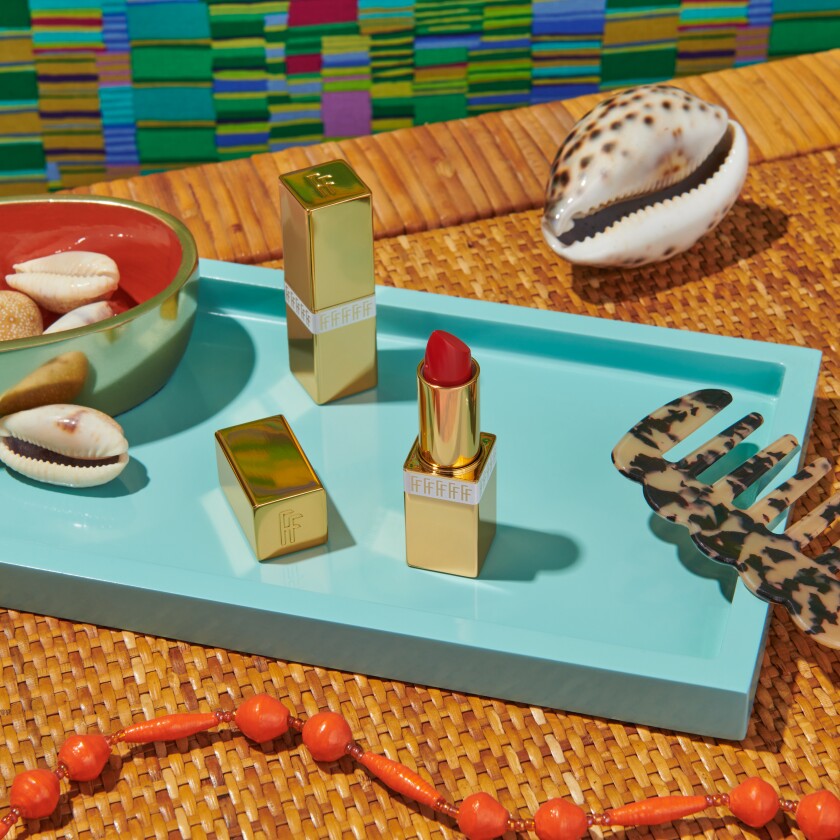 Iconic Lipstick
From legendary Black beauty brand Fashion Fair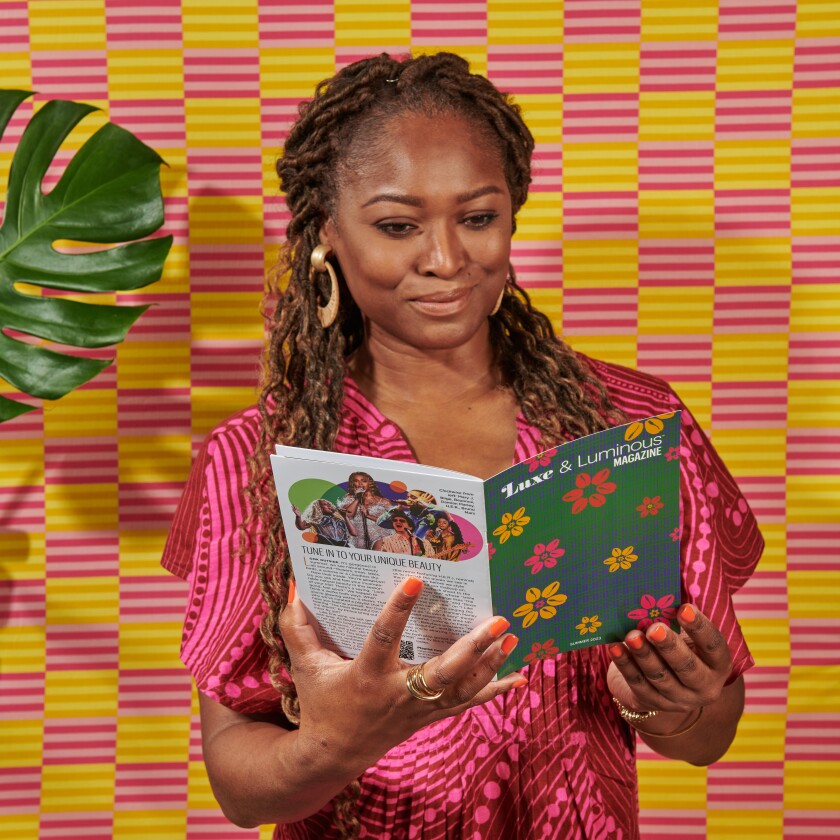 Luxe & Luminous Summer '23 Magazine
Get inspired with grown and gorgeous ideas for outfits, hair, skin care and inner beauty!