During Women's History Month, we're appreciating and celebrating legendary music divas like Dionne Warwick, Diana Ross and Tina Turner for their artistry and accomplishments, as well as luminaries in the realms of dance, literature, costume design, science and education. Some of these she-roes, including Judith Jamison, Alice Walker, Ruth Carter, Mae Jemison and Johnnetta Cole, don't always make headlines as they continue to demonstrate excellence and inspire others. So here and now, we're taking the time to give 12 phenomenal and pioneering Black women, all over age 50, their flowers.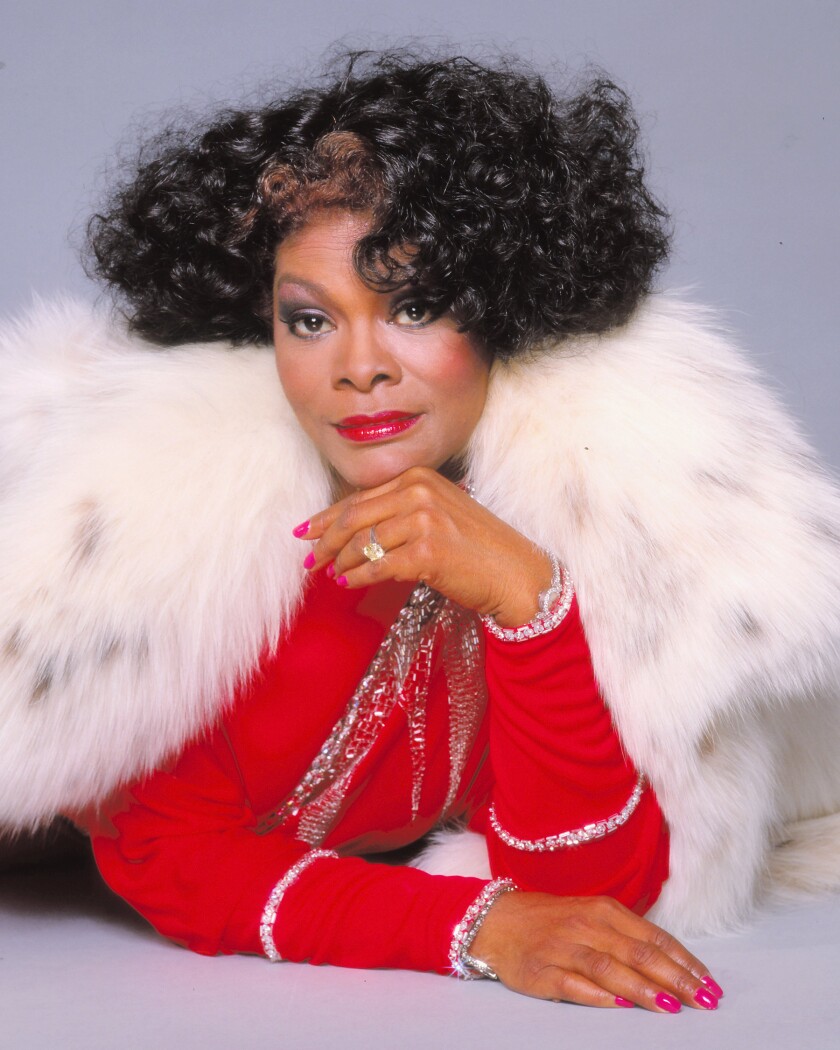 1. Dionne Warwick, 81

Early in her career, Warwick was the fashionable musical muse for songwriters Burt Bacharach and Hal David, which resulted in pop classics like "Walk on By" and "I Say a Little Prayer." In the '80s, we remember when the velvety smooth and still-stylish vocalist hosted the music countdown show, Solid Gold. Now the New Jersey native is trending as a nominee for the Rock & Roll Hall of Fame, and her legendary career and feisty personality is captured in the forthcoming documentary, Dionne Warwick: Don't Make Me Over. Constantly making herself over, Warwick frequently makes news as an unlikely Twitter influencer. She appeared on Season 3 of The Masked Singer.

2. Tina Turner, 82

Tina is simply the best! Born Anna Mae Bullock, Turner (pictured above, second from left, in archival image) escaped an abusive marriage and transformed herself into a Buddhist-chanting international rock star. As an inspiration to hopeless romantics everywhere, she realized that sometimes love has everything to do with it and married her longtime love, Erwin Bach, in Switzerland at age 73. Last year, AARP caught up with her when she published an inspirational book. The acclaimed Broadway musical, Tina, chronicles the mountain highs and river deep lows of this iconic woman's life and times, and will launch a multiyear tour of North America this fall.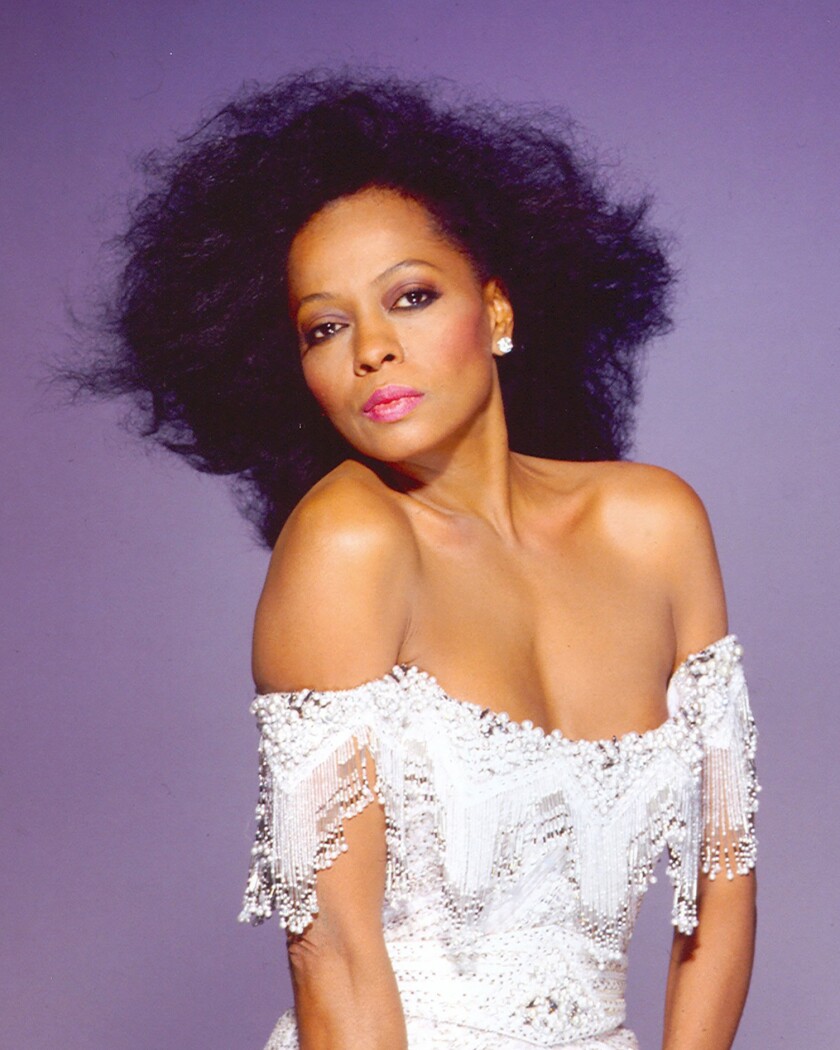 3. Diana Ross, 77

Diana Ross is the boss, and we don't want anyone to forget it. As the lead singer of the pristine Supremes, with friends Mary Wilson and Florence Ballard shimmying by her side, Ross was the epitome of elegance and an integral part of the Motown sound (the group scored 12 No. 1 hits on the pop charts). In the '70s, she blossomed as an actress in Lady Sings the Blues, Mahogany and The Wiz. And in the '80s, the diva dazzled us with radio classics like "I'm Coming Out" and "Endless Love." The mother of five continues to slay fans with her fabulousness, and this summer she will perform at the Hollywood Bowl.

4. Ruth Carter, 61

If you marveled at the regal and Afro-futuristic garments in Black Panther, then you already know what Carter (pictured above, second from right) can do. The acclaimed costume designer has worked on more than 60 diverse television and film projects, but her work with Black filmmakers has been her crowning achievement. She got her start working with Spike Lee in 1988 on School Daze, and in a monumental career highlight, in 2019 she became the first African American to win an Oscar for costume design for Ryan Coogler's Black Panther. We can't wait to see her fierce creations for Black Panther 2.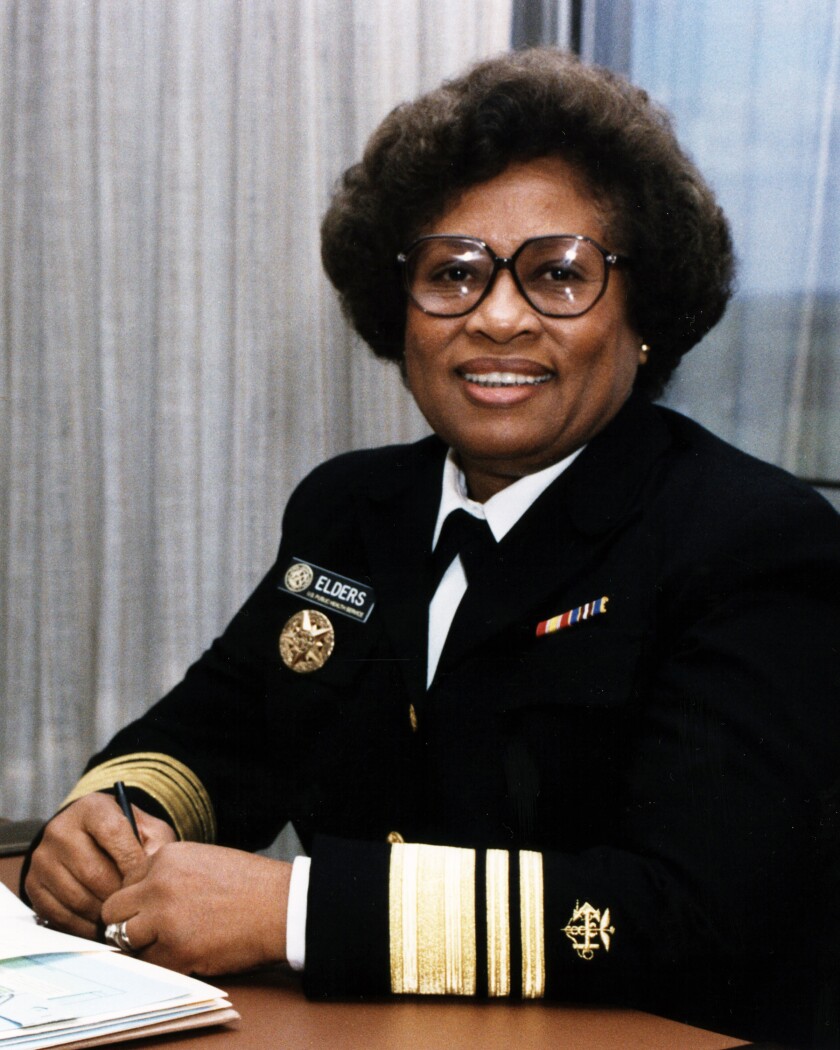 5. Joycelyn Elders, 88

Born in Arkansas to sharecropping parents, in 1993 Dr. Elders became the first African American and the second woman to become surgeon general of the U.S. She was selected by President Bill Clinton, who as governor of Arkansas previously appointed her as head of the Arkansas Department of Health. Her public-health experience made her an outspoken advocate of controversial harm-reduction measures, such as legalizing drugs, providing condoms at school, adding masturbation to health-education curricula and offering free health care to sex workers. She was also an early advocate of medical marijuana. Elders was seen as a political liability and asked to resign from her post in 1994. A year later, she told her side of the story in an unvarnished autobiography. Elders remains an advocate for public health and Black physicians. Last summer, she joined several former surgeons general at an advisory meeting with Vivek Murthy, who currently holds the post, and members of the White House Covid Response Team in a campaign to promote vaccination in communities of color.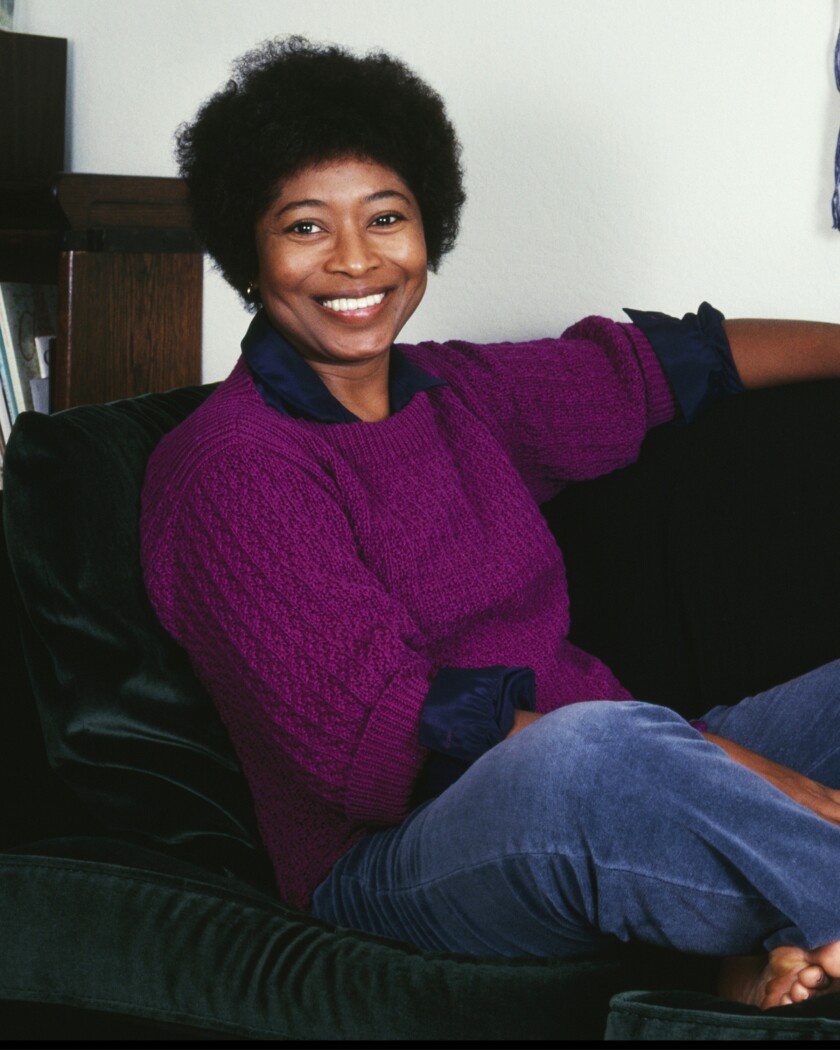 6. Alice Walker, 78

We're forever grateful to Walker for giving us literary treasures that affirm the sisterhood, spirituality and sexuality of women of color and the breadth of our humanity. The celebrated writer and activist has won several coveted awards, including the Pulitzer Prize for Fiction, the National Book Award and the Mahmoud Darwish Literary Prize for Fiction. Her classic novel, The Color Purple, is the gift that keeps on giving and the latest incarnation is an upcoming musical film version from Oprah that will star Fantasia as Celie, Taraji P. Henson as Shug Avery and Danielle Brooks as Sofia. Next month, Walker, completing a project with her longtime collaborator, the late Valerie Boyd, will publish 35 years' worth of selections from her journals.

7. Audra McDonald, 51

You may recognize her from television series like Private Practice and The Good Fight, but McDonald's star shines brightest on Broadway where she's won a record-breaking six Tony awards — more than any other performer in Broadway history. The Juilliard-trained actress won her first Tony for 1994's Carousel and her sixth for her stellar portrayal of Billie Holiday performing in a dive bar in Philadelphia months before her death in Lady Day at Emerson's Bar & Grill. In 2016, McDonald was awarded a National Medal of Arts by President Barack Obama. Currently, the talented actress portrays a member of the Black elite in the hit HBO series, The Gilded Age, which is set in New York City in 1882.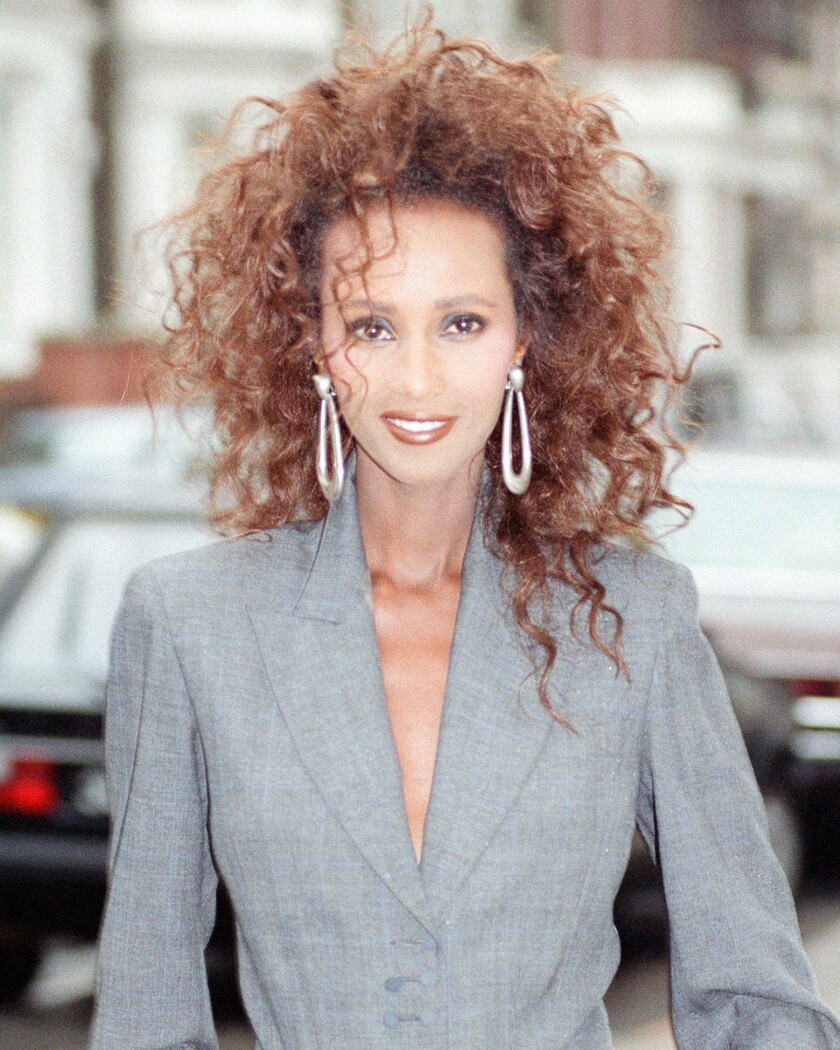 8. Iman, 66

Supermodel and cosmetics maven Iman's beautiful face has graced many fashion magazine covers, including Essence and Vogue. Born Zara Mohamed Abdulmajid, the Somalian stunner and designer darling was married to rock musician David Bowie from 1992 until his death in 2016. We loved their love and Iman celebrates their eternal romance with the seductive new fragrance, Love Memoir.

9. Kara Walker, 52

Walker's provocative art sparks conversation about race, gender, sexuality and violence, using paper-silhouetted figures and shadow puppets to deliver her provocative themes. At 28, the California-born and New York-based artist became the one of youngest recipients of a John D. and Catherine T. MacArthur Foundation's "genius" grant. Walker continues to create, and her powerful artworks can be found in museums, exhibitions and public collections throughout the United States and Europe.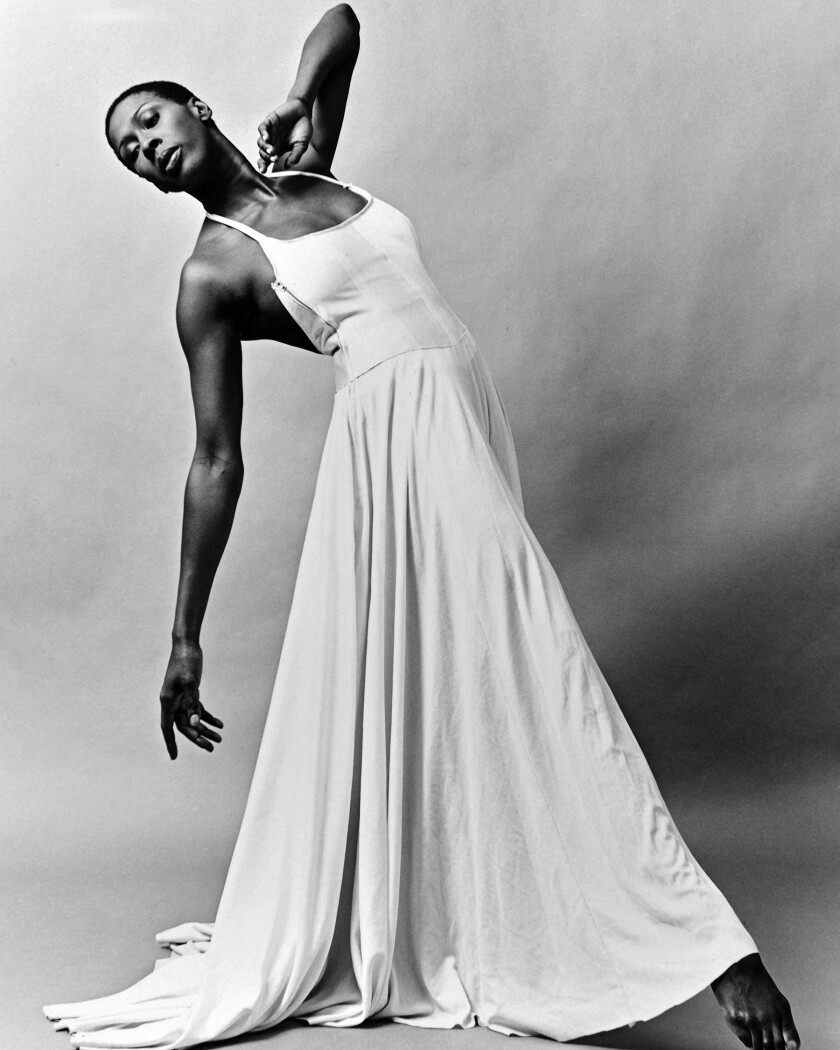 10. Judith Jamison, 78

Naturally lithe and languid, Jamison was Alvin Ailey's principal dancer for fifteen years. She inspired his compelling solo "Cry," which showcases her grace and agility. In 1980, Jamison left the Alvin Ailey American Dance Theater to perform on Broadway in Sophisticated Ladies, and she later choreographed her own dance works. At Ailey's request, in 1989 Jamison succeeded him as artistic director of the groundbreaking ballet company, a position she held until 2011. In 2015, she became the 50th inductee into the Hall of Fame at the National Museum of Dance. Currently, Jamison can be seen in the acclaimed documentary Ailey, now streaming on Hulu.

11. Mae Jemison, 65

As the first African American woman to travel to space, this sister has literally reached for the stars. In1992, Jemison spent more than a week orbiting Earth in the space shuttle Endeavour, and she later helmed the 100-Year Starship program that aims to make interstellar travel possible in the next century. Recently, the physician and STEM advocate voiced her animated avatar on Sesame Street, getting her littlest admirers excited about science.

12. Johnnetta Cole, 85

Cole was the first Black woman to lead Atlanta's Spelman College, the country's oldest college specifically for women of African descent. Affectionately called "Sister President," she lobbied for a strong liberal arts education and launched a successful capital campaign that brought the college's endowment to $141 million, the largest of any historically Black college or university. The educator and anthropologist led Spelman for a decade and retired as president emerita in 1997. The former director of the Smithsonian National Museum of African Art and former Bennett College president now chairs the National Council of Negro Women. She remains a respected voice on education, diversity, philanthropy, leadership and more. Cole took part in a documentary about HBCUs, "Tell Them We Are Rising," speaking up at a time when they are under attack. She's also published a new book of African proverbs.