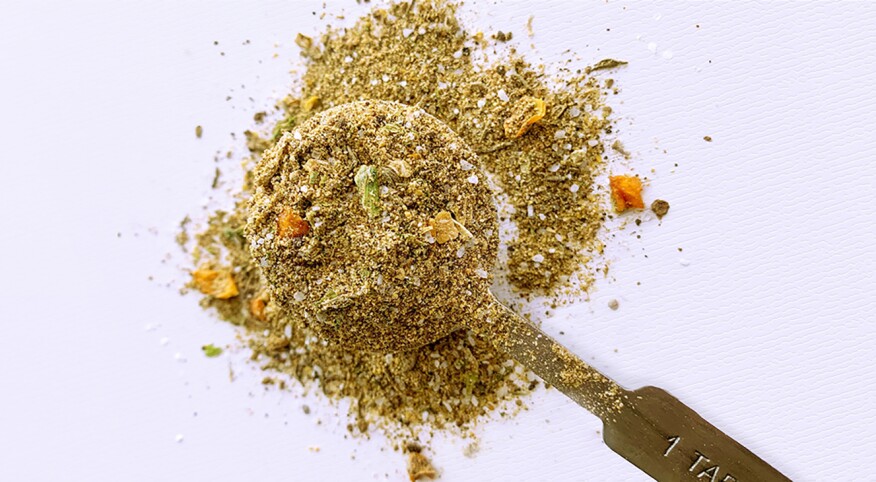 Across the diaspora, wherever there are Black folks and people of color to be found, you know the food's got flavor. Whether they include herbs and seeds from western and northern African countries, nuts from Caribbean islands or dried peppers and veggies combined in unique blends made in regions of the U.S., our dishes are delicious because of the spices we add and the care we include in recipes.

If you're interested in authentic blends or brands made by us, check out this list of popular Black-owned spice and seasoning brands. (At posting time, all could ship across the continental United States.)

The Spice Suite

This Washington, D.C.-based culinary emporium has become a beloved mecca for foodies and for local events. This brand is curated by Angel Gregorio, a self-described SpiceGirl whose mission is to bring flavors of the world to her corner of D.C. She offers a storefront with a wide range of spices and an e-store featuring curated SpiceBoxes, including gourmet options like the traditional Moroccan cumin-based marinade called chermoula, a bold red tagine mix and a blood orange peel blend. Plus, she offers infused vinegars made with honey, raspberry and balsamic vinegar, and even her own branded cast iron cookware.

Essie Spice

To create her original line of spices, Ghanaian-born Essie Bartels drew upon her childhood memories of her mother's cooking. The brand's dry rubs and sauces now can add the traditional flavors of her culture to your kitchen. Her Mekko Dry Rub is made from peanuts and turmeric, among other ingredients. Or you can try Loff, a slow-roasted, tomato-based, West African simmer sauce she recommends for everything from rice to pizza.

Savor Spice Co.

In 2019, Chef Kailah Orr was the owner of a small bakery and brunch café, and she has now pivoted to spices during the pandemic. Her artisanal plant-based blends are locally sourced in Henderson, Nevada, and are preservative-free. She offers savory and sweet dry rubs, infused oils, simple syrups and more, with a unique twist. Think Chicago Jerk rub with a sprinkle of cinnamon in the mix, or her Motherland blend, which includes cardamom, turmeric and allspice, intended as the perfect blend for lamb, stews, smoked meats and more.

Bounty & Full

This brand is created and curated by singer, songwriter, and chef Kelis, and the tagline is "everything is better smothered, dipped or poured." The online shop includes infused vinegars like coconut-lime-infused rice vinegar, sauces like tamarind spice vinaigrette and West African Pan Asian nut sauce, dry rubs and salts, like orange habanero smoked salt. You also can find items like beauty products, jewelry and kitchen items collected from Kelis' travels around the world.

CarVen Spice Company

KaCey Vennings created CarVen Spice Company and her first three low-sodium spice blends for a personal reason. Her father used to prepare special meals and, when he passed in 2000, she wanted her mother to be able to cook with healthy, easy-to-use spices. Check out "Eat Your Greens," an onion, garlic, turmeric and paprika blend for making collards, "Gullah Gullah" to add a touch of celery seed and mustard powder to your seafood and many more.

Chef AJ

Chef Ayanna Jones creates organic, vegan spice blends intended to "really bring the flavor." Based in Dallas, her blends are based on common food items including a chili blend, taco blend, Cajun blend and her take on classic jerk seasoning that includes 14 different spices from organic granulated onion to organic thyme. Plus, her online store includes signature aprons, organizational kitchen tools and more to help improve your overall cooking flow.