These days, we can all use a distraction from the news. And there's probably no other time in your adult life when you'll feel completely entitled to stock up on your favorite (healthy) snacks and lounge in front of your TV or mobile device watching television series and movies for hours on end. There are some great streaming movie options with strong Black female leads, plus documentaries featuring inspiring women. Film studios like Sony and NBCUniversal are also offering releases derailed from theaters by the coronavirus outbreak on a pay-per-view basis. So slip on your athleisure or pj's, find a cozy spot, take advantage of this downtime and unwind with our eight picks of what to watch while you're sheltering in place.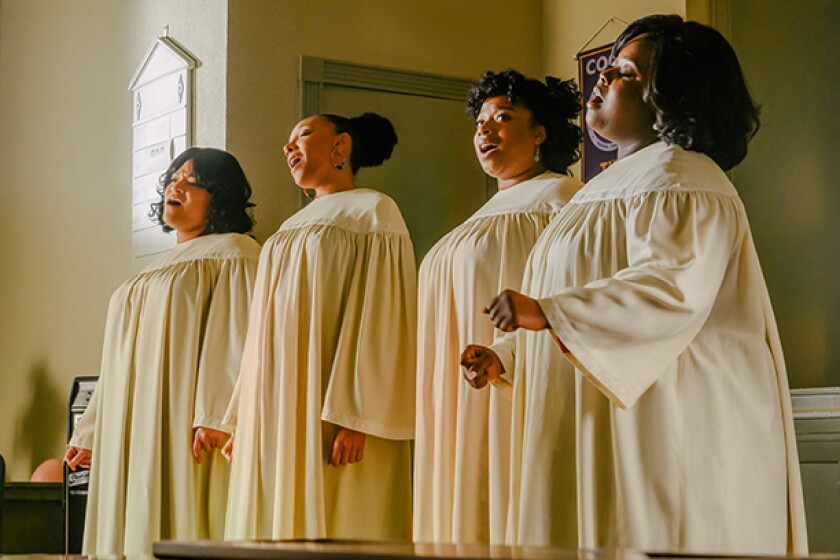 1. The Clark Sisters: First Ladies of Gospel
Get your praise on with The Clark Sisters: First Ladies of Gospel, brought to you by executive producers Queen Latifah, Mary J. Blige and Missy Elliott. The Lifetime film tells the story of the five Clark sisters — Twinkle (Christina Bell), Karen (Kierra "Kiki" Sheard), Dorinda (Sheléa Frazier), Denise (Raven Goodwin) and Jacky (Angela Birchett) — who overcame humble beginnings in Detroit to become the biggest-selling female gospel group in history. Premiering April 11 on Lifetime. (To stream Lifetime movies, consider a 30-day free trial of Lifetime Movie Club.)
2. Self Made: Inspired by the Story of Madam C.J. Walker
The Netflix original series Self Made: Inspired by the Story of Madam C.J. Walker stars Academy Award winner Octavia Spencer in the title role and costars Carmen Ejogo as Walker's hair-care competitor, Blair Underwood as Walker's husband and Tiffany Haddish as Walker's daughter. Based on author A'Lelia Bundles' bestselling biography, On Her Own Ground: The Life and Times of Madam C.J. Walker, this inspiring four-part miniseries about the washerwoman who became the first self-made female entrepreneur in America begins with the riveting words, "It came to me in a dream. Hair is beauty. Hair is emotion. Hair is our heritage. Hair tells us who we are, where we've been and where we're going." Streaming now on Netflix. (A 30-day free trial is available.)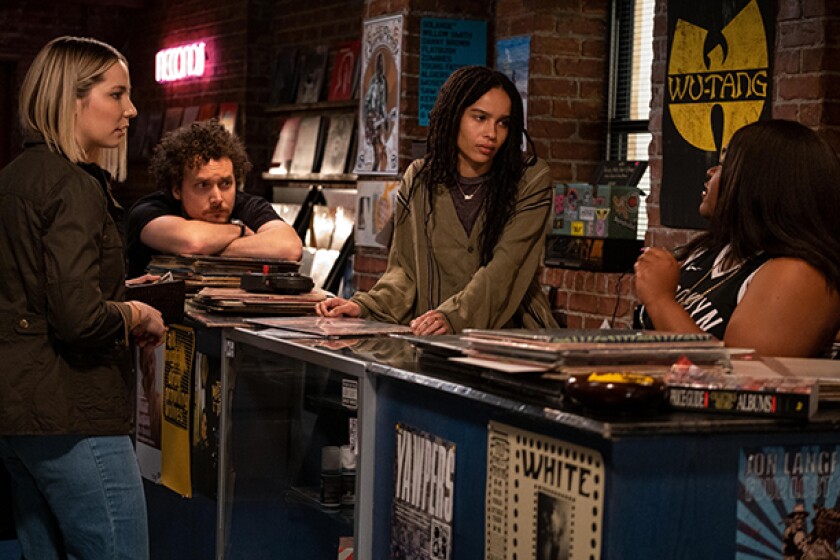 3. High Fidelity
Fans of pop culture and free-spirited female characters will enjoy this 10-episode Hulu original series reboot of Nick Hornby's novel High Fidelity (there was also a 2000 film version and a 2006 Broadway musical). Starring Zoë Kravitz, daughter of actress Lisa Bonet and rock star Lenny Kravitz, as bisexual Brooklyn record store owner Rob (short for Robyn), the first season plays like a millennial Sex and the City that follows Rob's tumultuous breakups, friendships (Da'Vine Joy Randolph as Rob's ride-or-die Cherise is a standout) and dating escapades. Streaming now on Hulu. (A 30-day free trial is available.)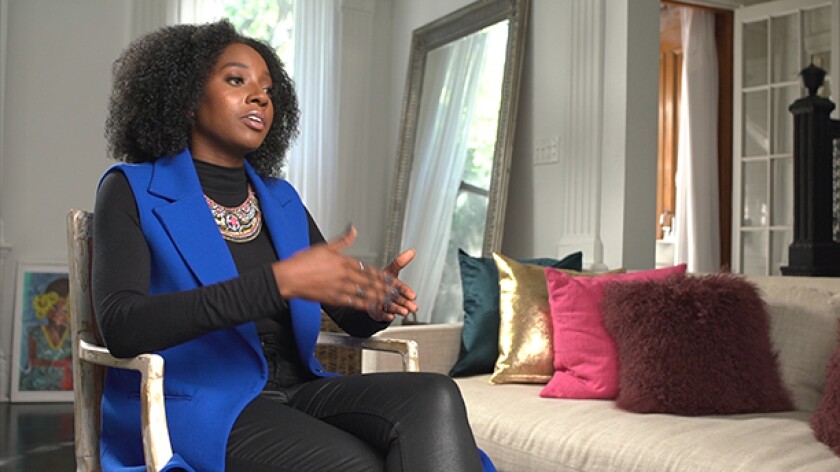 4. She Did That
Executive produced by and costarring In Her Shoes blogger Renae Bluitt, the motivational documentary She Did That spotlights four fly female entrepreneurs: Luvvie Ajayi (New York Times best-selling author, speaker and digital strategist), Lisa Price (founder, Carol's Daughter), Melissa Butler (founder, the Lip Bar) and Tonya Rapley (founder, My Fab Finance). Streaming now on Netflix.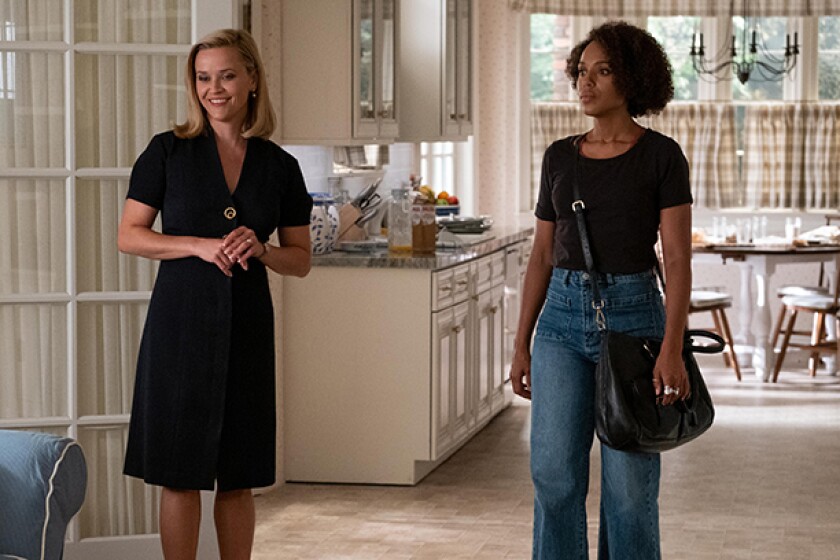 5. Little Fires Everywhere
Starring Kerry Washington and Reese Witherspoon, Little Fires Everywhere is a limited series set in the '90s and based on Celeste Ng's 2017 novel of the same name. Washington plays a strong-willed artist and single mother with a troubled past who moves into the guesthouse of Witherspoon's seemingly picture-perfect character. As the drama unfolds, the two mothers realize they have more in common than initially meets the eye. Streaming now on Hulu.
6. Troop Zero
The entire family will enjoy Troop Zero, the Bad News Bears-reminiscent dramedy starring Viola Davis as Miss Rayleen, the troop leader of a makeshift group of Birdie Scouts. The film has a powerful theme of acceptance and reminds us all that there's beauty in being different. Streaming now on Amazon Prime.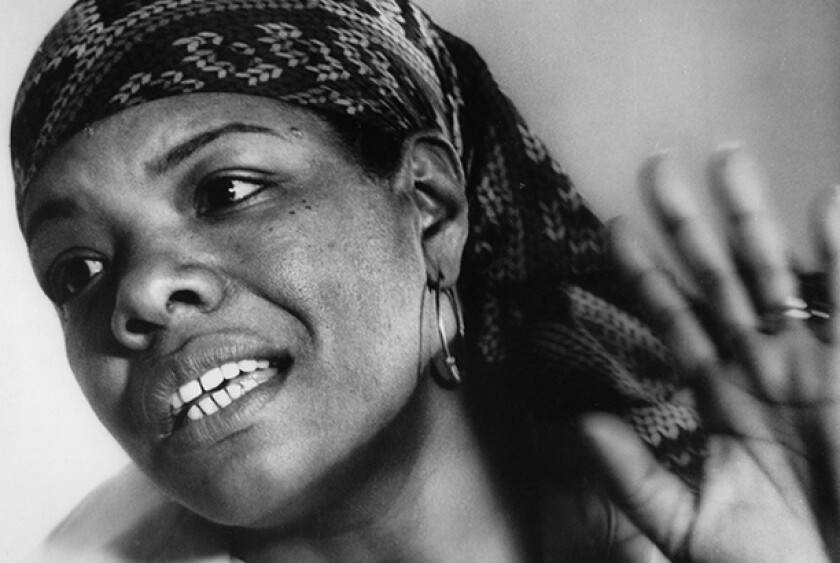 7. Maya Angelou: And Still I Rise
In case you missed it on PBS, stream the award-winning documentary Maya Angelou: And Still I Rise, which celebrates the poet, singer, dancer and civil rights activist using her words set over rare photographs and videos illustrating the life of this phenomenal woman. The film also features interviews with friends and family including Oprah Winfrey, Common, Alfre Woodard, Cicely Tyson, Quincy Jones and Angelou's son, Guy Johnson. Streaming now on Netflix.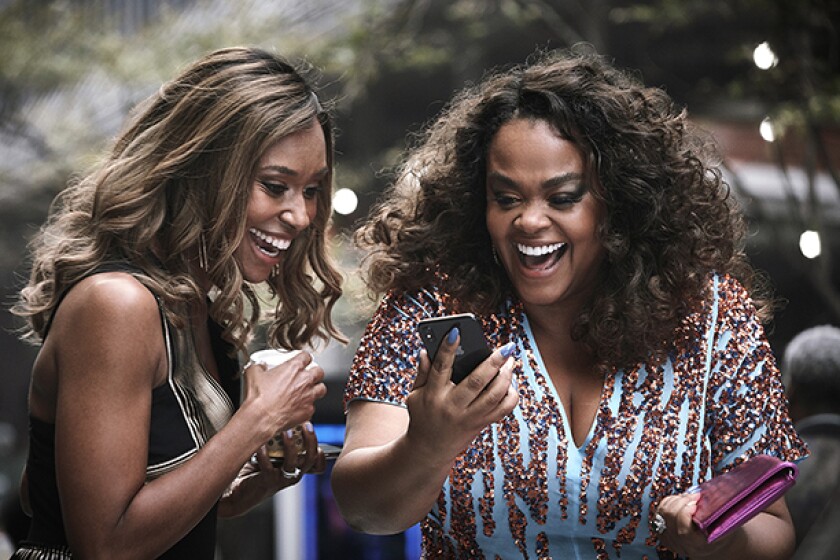 8. First Wives Club
Borrowing its plot from the 1996 Bette Midler, Goldie Hawn and Diane Keaton film of the same name, First Wives Club follows three divorced wives who find camaraderie after their marriages fall apart. Written by Girl's Trip scribe Tracy Oliver, in the BET+ version the three scorned women are portrayed by Grammy winner and actress Jill Scott, comedian Michelle Buteau and This is Us star Ryan Michelle Bathe. The series has been picked up for a second season. Catch up on Season 1, streaming now on BET+. (Consider a 7-day free trial.