Whenever I need to recharge, release and reflect, I treat myself to a self-care full solo retreat.

Years ago, I was stressed out by my full-time job and splurged on an excursion to Red Mountain Resort in St. George, Utah (RedMountainResort.com), which came highly recommended by a girlfriend. Although I could count on one hand the number of other Black women I saw at the resort, the staff and the other guests I met were warm and friendly. For five days I immersed myself in the natural beauty of the red rock landscape, and I looked forward to the early morning hikes and three nutritious and delicious meals a day, and treated myself to a few soothing spa treatments.

On another solo trip, I headed to the Berkshires in western Massachusetts for a retreat for women of color at Kripalu Center for Yoga & Health (Kripalu.org), where I enjoyed exploring the serene setting; eating breakfast in silence to promote mindfulness; showing off my moves during rhythmic dance classes; and bonding with other Black women focused on health and wellness, including a familiar face from elementary school.

Do you also yearn for a restorative solo retreat? Below are four more options. And who knows, you may even befriend a few fellow soul-searchers.

Prior to your visit to any resort, contact the facility to find out the COVID-19 safety protocol.


Menla, Phoenicia, New York
Menla.org
Dubbed "Tibet in the Catskills," Menla is a hidden oasis in the lush Catskill mountains of upstate New York. Day-trippers can purchase a day pass ($50) to the Dewa Spa for access to the pool, sauna and steam room, and for an extra fee indulge in Tibetan healing therapies. For a longer stay, design your own retreat with cozy accommodations, locally sourced vegetarian meals that you can enjoy in an outdoor communal dining area and access to bonfire pits, swimming, hiking trails and campus-wide free Wi-Fi. Or you can opt for a structured weekend retreat like "Held by the Earth: Yoga Nidra in Nature" with Tracee Stanley (June 16-19, 2022). This sister yogi practices yoga nidra, a guided meditation practice that means yogic sleep.


The Art of Living Retreat Center, Boone, North Carolina
ArtofLivingRetreatCenter.org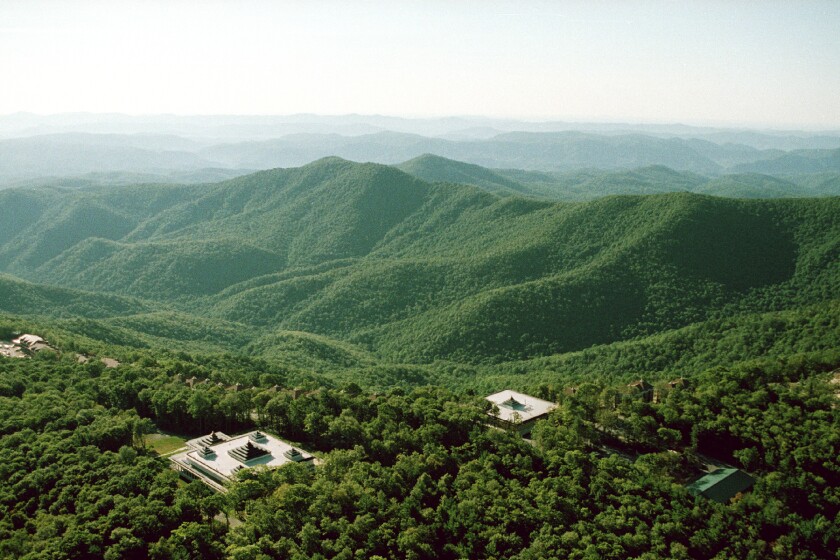 Nestled in the scenic Blue Ridge Mountains, the Art of Living Retreat Center is a tranquil sanctuary about a two-hour drive from Charlotte, North Carolina. Sign up for an all-inclusive happiness, silent, yoga or meditation retreat. Or reserve your spot for an empowering weekend workshop. Two options that may pique your interest are "Hear to Slay Live!" (July 22-24), hosted by Black feminist cultural critics Dr. Roxane Gay and Dr. Tressie McMillan Cottom and named after their popular podcast, and "How to be (With) Your Self" (Sept. 16-18) hosted by Tina Lifford, an actress and CEO of the Inner Fitness Project. If you come for a workshop, you will pay extra for lodging (hotel rooms and more modest retreat rooms are available) and daily vegetarian meals served in the communal dining hall. Ayurvedic spa services, as well as detoxifying treatments based on your dosha or energy type, are available à la carte.


Boardwalk Boutique Hotel Aruba, Aruba
BoardwalkAruba.com/en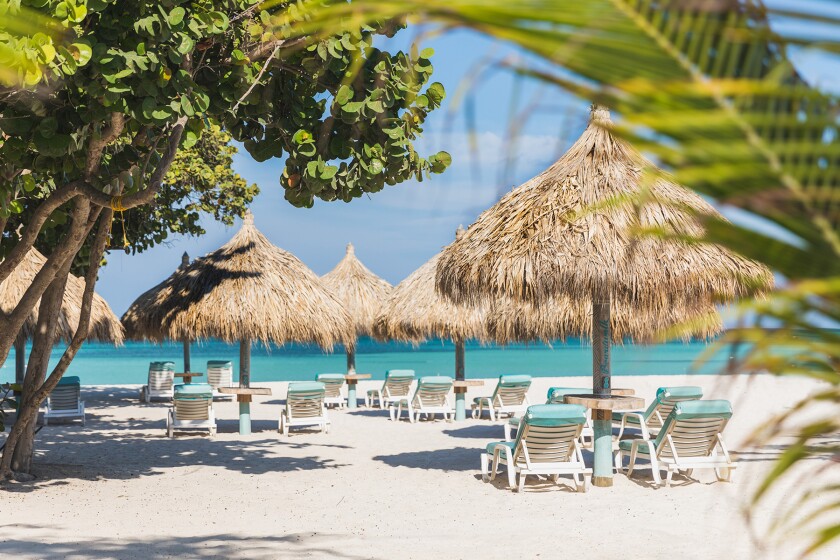 If a mix of sun, sand and solitude is your jam, then you will find your happy place at Boardwalk Boutique Hotel Aruba. Aruba's location outside of the hurricane belt makes it a perennial vacay favorite, and this colorfully lush resort features 46 Caribbean-style casitas, some with a full kitchen (food, snacks and cocktails are also available for purchase at the hotel), and a private patio with a hammock and outdoor grill. Do as much or as little as you want during your stay. The heat in Aruba is intense, so after applying sunscreen, chill with a good book and a cool beverage under a palapa on a dedicated area at nearby Palm Beach. Or, take a dip in one of two pools and stretch on the outdoor yoga deck. You can also mix and mingle with other guests and play with the adorable resident cats.


The Spa at Carillon Miami Wellness Resort, Miami
CarillonHotel.com

Miami is typically a good time, whether you're frolicking on South Beach with friends or flying solo. For the latter option, go big and go home: Book a swanky apartment-style room with an ocean view and a full kitchen. There's a supermarket across the street for quick grocery runs, and you can also order lunch from the resort or any nearby restaurant and bon appétit on Miami Beach. Unwind at the Spa at Carillon Miami Wellness Resort — a 70,000-square-foot spa known for its pampering facials and tension massages, soothing hydrotherapy experiences and nontraditional treatments like salt float bath therapy and warming and cooling therapies for managing pain and relaxing the body.