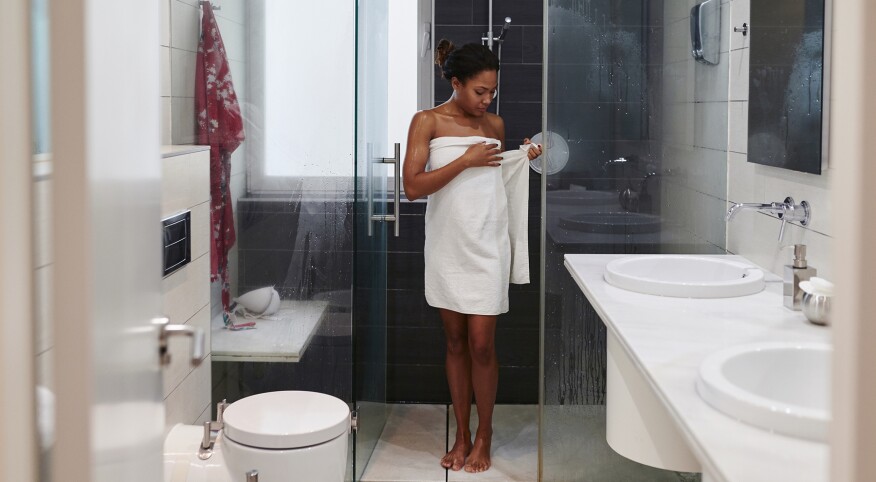 Pampering aromatherapy products, a luxurious robe, skin-loving botanical treatments, soft lighting. If ever there was a time for a spa escape, it's now. Am I right? Racism. The economy. Coronavirus. In these uncertain times, those of us who can work from home are beyond stressed; those on the front lines even more so. And with spouses, kids and grandkids at home 24/7, it can be challenging to find even a moment of privacy to process the day and catch our breath. Depending on where we live and on what businesses remain shuttered due to the coronavirus, for many of us visiting a spa for some much-needed relaxation is a no-go. Ditto for so many of us who are living on a tight budget due to a job loss or the shaky economy. But with a little imagination and these seven simple things, you can turn your humble shower or tub into a soothing oasis you can enjoy whenever you like — no face covering or tipping required.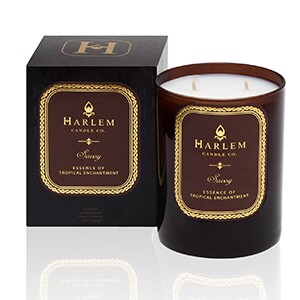 1. A softly lit, fragrant atmosphere

Set the stage for self-care by replacing harsh overhead bathroom lighting with the relaxing glow of candlelight. Harlem Candle Company's Savoy candle ($45, harlemcandlecompany.com), infused with fruity blackcurrant, mandarin and pear, as well as musk and sandalwood, is inspired by the famous Savoy Ballroom on Lenox Avenue. For maximum light, find a safe spot somewhere high (the top of your medicine cabinet may be suitable) and enjoy up to 80 hours of fragrant illumination. You may also like the ginger mint wooden wick candle from Goodnight Darling Co. ($28, goodnightdarling.co). And if one candle won't cut it, invest in a bag of generic tea lights (you can buy a bag of 100 for around five bucks at craft stores) and place as many as you like around the tub and on your vanity for maximum drama at minimal cost.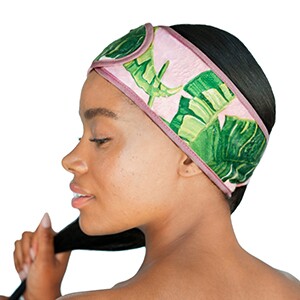 2. A moisture guard for your mane

A long steamy shower can be good for the soul, but the humidity can wreak havoc on the edges of your hair. So keep your edges laid with KITSCH's [SH1] spa headband ($18, mykitsch.com). Made of soft microfiber, the wide band protects your do and the nifty ponytail slot keeps long hair away from the spray. Want whole-head coverage? Cantu's shower cap ($7, target.com) is satin-lined so it won't snag your kinks and is large enough to fit long and thick tresses.



3. A gentle skin cleanser with body-loving botanicals

To clean your skin without stripping its natural oils, look for cleansers that incorporate moisturizing oils. Bar soap fans can try PLANT Apothecary's Calm Down Organic Soap ($15, plantapothecary.com). The plant-based skin care brand's bar is made with coconut, palm and sunflower oils; scented with organic essential oils of ginger and lavender; and is suitable for both the face and body. Looking for a liquid? Shea Moisture's Lavender & Wild Orchid Bubble Bath and Body Wash ($10, sheamoisture.com) has no sulfates, parabens or mineral oil — just natural ingredients like coconut and palm oils and a heady scent from lavender buds.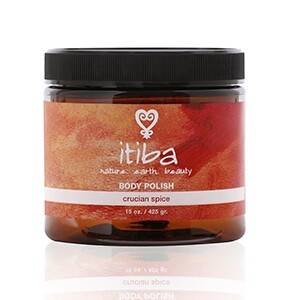 4. A scrub that leaves skin silky

To make roughened skin feel like "buttah," consider incorporating a smoothing scrub into your extended shower routine. Handmade on the United States Virgin Island of St. Croix, Itiba's Crucian Spice Body Polish ($35, itibabeauty.com) employs cornmeal and coconut to exfoliate, while shea butter and avocado oil quench thirsty skin. And the earthy and comforting scent, derived from essential oils of nutmeg, clove and rosewood, will transport you to a Caribbean rainforest, no flight required. With Polynesian sand, salt from the Dead Sea and nourishing coconut oil, Bath & Body Works' At The Beach Sand & Sea Salt Scrub ($17, bathandbodyworks.com) is like a mini-vacation, too.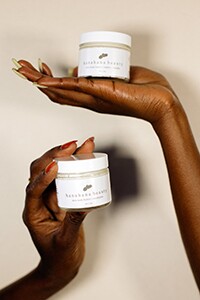 5. A dream cream

Now that your bod's buffed, it's time to slather on a moisturizing top coat to banish any ash. Clean beauty brand Hanahana's Beauty Vanilla Lavender Shea Body Butter (from $7, hanahanabeauty.com) is made with a nourishing blend of Ghanaian shea butter; mango and cocoa butter; and almond, coconut and avocado oils. Score similar moisturizing benefits with the Body Shop's Almond Milk and Honey Body Butter (from $6, thebodyshop.com), which features Ethiopian honey.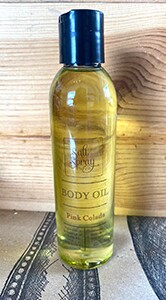 6. A lusciously scented skin oil

To seal in your skin's moisture before you step out of the shower, consider making the final step in your routine a natural oil. Bermuda-based Salt Spray Soap Company's Pink Colada Body Oil ($18, saltspraysoap.com) fits the bill. Made with grape-seed, jojoba and vitamin E oils, the blend smells like a Caribbean cocktail in a bottle, with essence of pineapple, coconut and lime. Alternatively, create your own custom-scented body oil by pairing a generic carrier oil such as jojoba or grape-seed with a few drops of your favorite essential oils. Citrus-based oils may make you feel energized, while lavender oil will help you wind down before bed. Find bulk carrier oils and essential oils at your local health food store.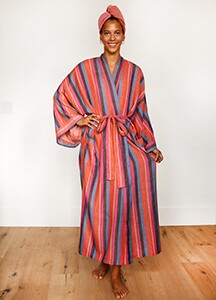 7. A robe fit for royalty

Who says your bathrobe has to be boring? Bathen's full-length cotton robe ($145, bathenshop.com) is a bit of a splurge but offers a dramatic departure from the usual terry cloth style thanks to its bold and colorful stripes. Want the spa classic with a nice price? Kohl's waffle cotton robe ($30, kohls.com) comes in pastel shades in addition to classic white.