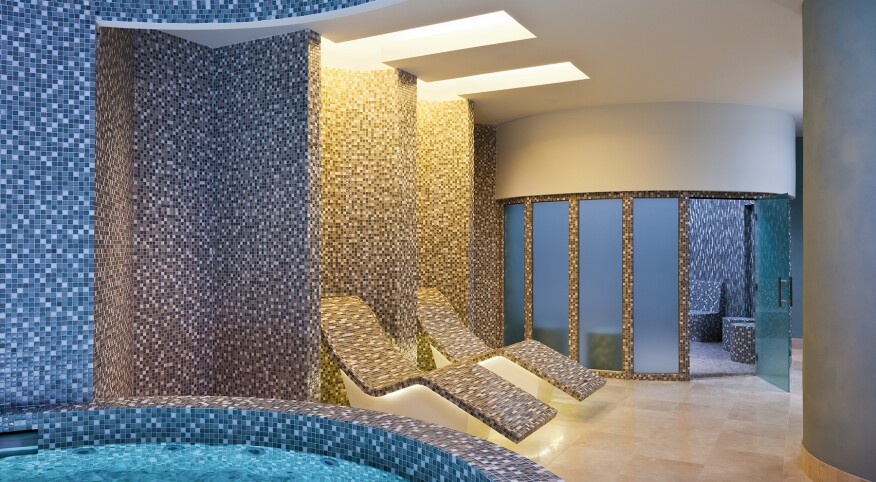 We've been cooped up in the house for a minute. So wouldn't a muscle-melting massage, a soothing facial or pampering mani/pedi feel good right about now?

As COVID-19 guidelines are updated and businesses are reopening, we can breathe a collective sigh of relief that most spas and hair and nail salons have reopened with enhanced safety protocols in place, including guest temperature checks, mandatory PPE for staff and guests, COVID-testing for staff, touchless services, disinfectant cleanings and staggered appointments to limit guest interaction.*

So go ahead and book that body wrap, sis. Here are five Black-owned spas across the country to consider.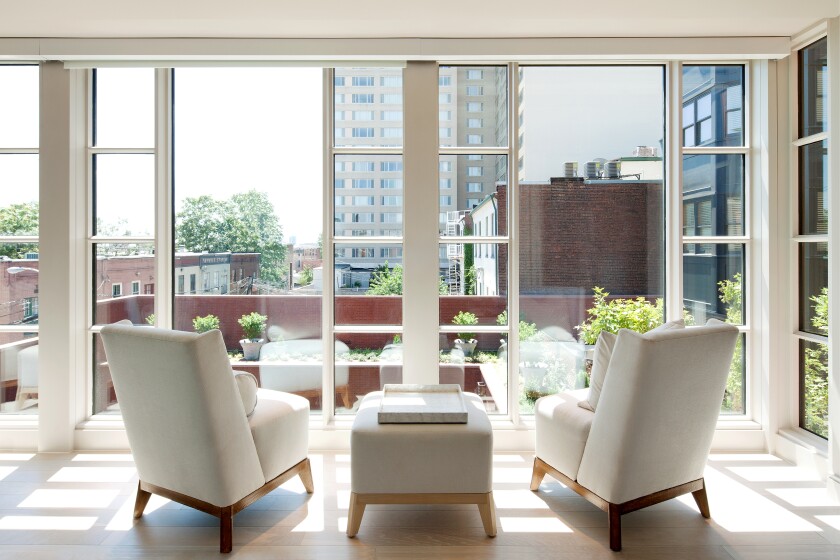 The Spa at The Ivy, Baltimore, Maryland

The Ivy Hotel is a luxury boutique property in the heart of Charm City owned by philanthropic couple Eddie and Sylvia Brown. The hotel's elegant, light-filled day spa is perfect for a solo spa day, a mini girlfriend-getaway or a romantic spa date. To celebrate a special occasion with that special someone, splurge on a couples retreat in a swanky private spa suite with a balcony, which includes a couples massage, crudité and cheese platter and a bottle of sparkling wine.

What's nearby: Jump in a car-share and explore Black history at the Reginald F. Lewis Museum of Maryland African American History & Culture, located a few blocks from the scenic Inner Harbor, and brunch at Teavolve, a Black woman-owned eatery in Harbor East with over 30 varieties of loose-leaf tea.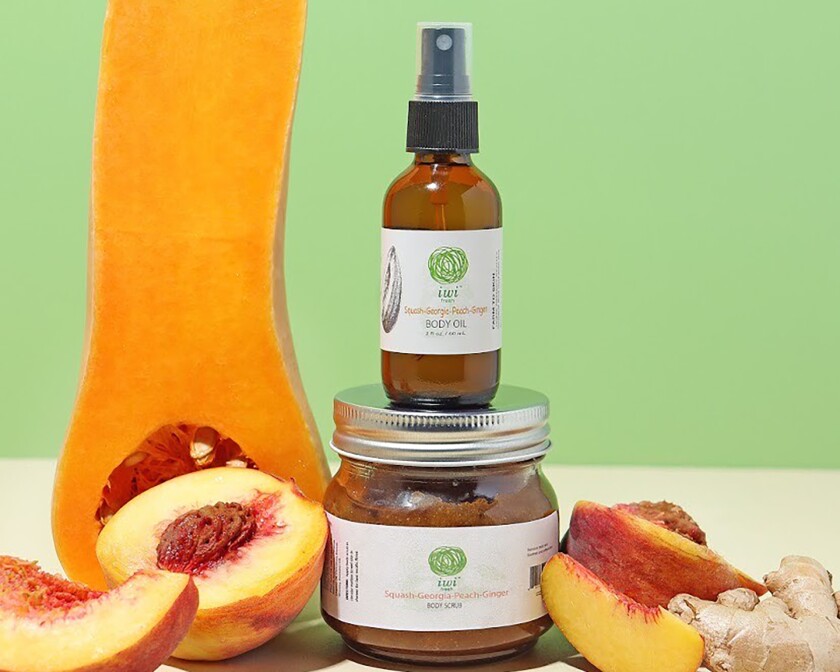 iwi fresh Farm Oasis, Atlanta, Georgia

Yolanda Owens started whipping up organic beauty products as a hobby; however, her passion for holistic skin care has blossomed into a thriving entrepreneurial business. Owens' natural skin-care products infused with farm-fresh fruits, vegetables, herbs and essential oils are sold in several Whole Foods in the Atlanta area, and in addition to her full-service iwi fresh Farm-to-Skin Spa in Castleberry Hill, she recently opened the iwi fresh Farm Oasis Wellness Center in Lakewood Heights. The 12,000-square-foot Farm Oasis supports mind, body and spirit wellness through services like hydrotherapy, meditation, a Himalayan salt room, reiki, acupuncture and mental health counseling.

What's nearby: Take a coffee break at Black Coffee ATL in Lakewood Heights and grab a soulful bite in Castleberry Hill at Paschal's, a historic restaurant where Martin Luther King Jr. and other prominent leaders and entertainers broke bread (and peach cobbler) during the civil rights movement.


The Yoni Day Spa by Ashley Asatu, Oakland, California

Get ready for a different kind of spa experience at the Yoni Day Spa, dedicated to sexual wellness, sexual empowerment and enhancing sexual pleasure for Black women. Yes, please. Owner Ashley Asatu's vision was to create a sacred space with products and experiences that support feminine care from the inside out, including vaginal steaming (meant to naturally clean, rebalance and lubricate the vagina), womb therapy, custom treatments and healing yoga practices.

What's nearby: Nosh on Creole-style vegan fare like roasted zucchini étouffée and okra gumbo at chef and owner Tamearra Dyson's Souley Vegan, and browse the stacks at Marcus Books, the nation's oldest Black-owned independent bookstore.


Salamander Resort & Spa, Middleburg, Virginia

Owned by Sheila Johnson, cofounder of Black Entertainment Television, this premier resort just an hour outside of Washington, D.C., boasts 168 luxurious guest rooms and suites. Just stopping by for a day of self-care? The sprawling property also features an award-winning 23,000-square-foot spa and wellness center with 14 treatment rooms, a couple's spa suite, a private infinity-edge heated pool with poolside cabanas, a full-service hair and nail salon and a fitness facility with indoor and outdoor workout areas. By appointment, the spa (pictured above in the main image) is open to non-resort guests and offers an array of rejuvenating treatments, including a muscle-melting Swedish massage and a radiant skin-boosting Holistic Facial. What's nearby: Sip Virginia wines at 50 West Vineyards, Greenhill Winery & Vineyards and Boxwood Estate Winery.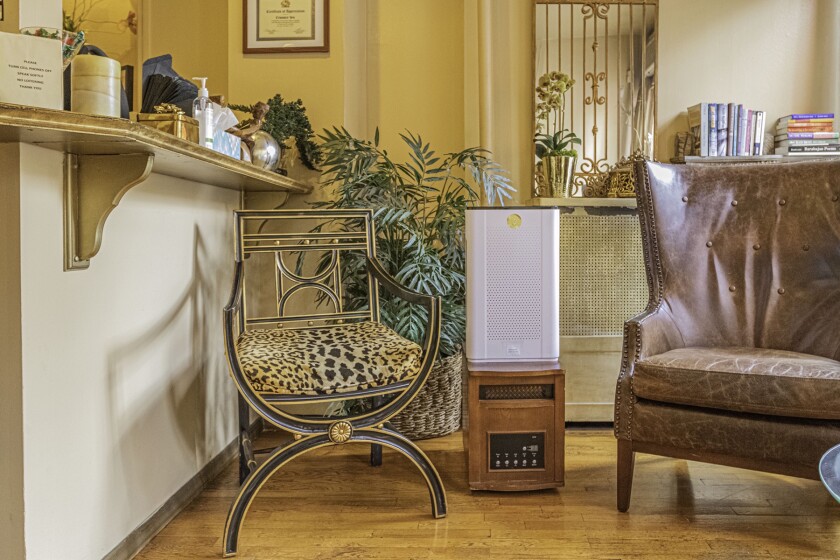 Cynergy Spa, Brooklyn, New York

A fixture in Brooklyn's brownstone-lined, arts-and-culture-filled Fort Greene neighborhood since 2003, the day spa, currently owned by Marsha-Ann Boyea, specializes in rejuvenating facials, massages and body treatments. Insider tip: The second Tuesday of every month is Cynergy Spa Buddy Day and repeat customers who book a spa package for a friend will get the same package at half price!

What's nearby: Dig into a plate of finger lickin' good hothouse chicken and fried green tomatoes at Peaches HotHouse Fort Greene, and snap a photo of the mural of Ruby Dee, Ossie Davis and other dearly departed actors who have appeared in Spike Lee joints outside of the lauded director's 40 Acres and a Mule Filmworks office.

*Check with each individual business to go over their COVID-19 protocols.