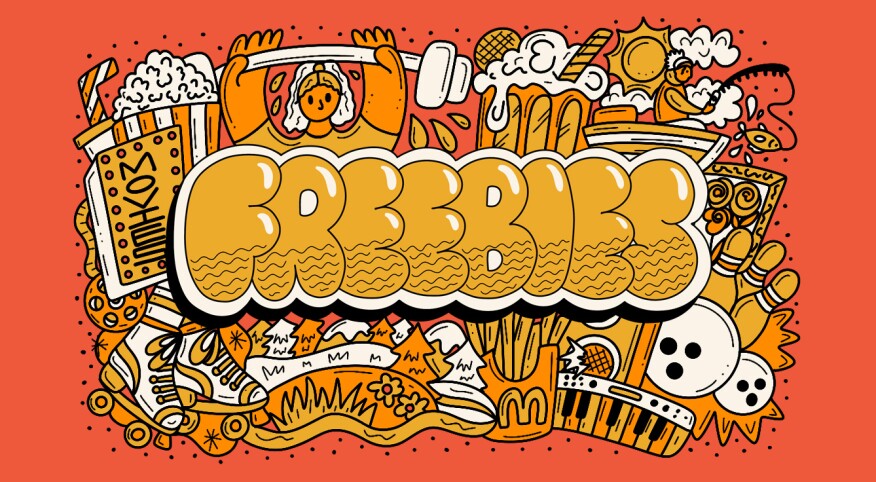 Looking for ways to ease your summer budget, Sis? We've got you covered. From food to entertainment, we rounded up some freebies to help you spend less this season without sacrificing the fun.

Free movies: Many movie chains show family-friendly films at little or no cost during the summer. Check out Showcase Cinemas' Bookworm Wednesday program and Phoenix Theatres' Free Summer Movie Series. Other chains, such as Regal and AMC, have low-cost movies for just a few dollars.

Free fishing: Several states have free fishing days or weekends throughout the year when you can fish without a license. Find 2023 dates for your state at takemefishing.org.

Free national park admission: The National Park Service (NPS) will waive all entrance fees on Aug. 4, the Anniversary of the Great American Outdoors Act, and Sept. 23, National Public Lands Day. Plan your visit with the Find a Park tool.

Free museum admission: If you're a Bank of America debit or credit cardholder, you can visit participating museums for free during the first full weekend of every month. If you're not a cardholder, check out your local library for free museum passes or visit your state or city government website for free museum visit promotions.

Free bowling: If you're keeping little ones busy this summer, check out the Kids Bowl Free program. Children receive two free games at participating bowling centers every day during the summer.

Free roller skating: For another kid-friendly freebie, check out kidsskatefree.com, where you can sign up children for two free skate passes each week through the Kids Skate Free program. (Tip: Scroll toward the bottom of the page to find participating locations.)

Free entertainment: The summer has plenty of free events including concerts, outdoor plays and art expos. Check out your local library and town or city websites for events throughout the summer. Also, search online for "free events" followed by your city.

Free gym membership: Save on gym fees for your kids or grandkids with a free High School Summer Pass membership from Planet Fitness. Teens 14 to 19 work out for free through Aug. 31. Looking for free gym passes for you? LA Fitness, 24 Hour Fitness, Crunch and other gym chains offer free trial memberships ranging from one to seven days.

Free root beer float: Head to your nearest A&W Restaurant on Aug. 6 to celebrate National Root Beer Float Day and get a free small Root Beer Float. While enjoying your free treat, you'll also have the opportunity to do some good; the restaurant chain will be collecting donations for Disabled American Veterans.

Free McDonald's french fries: Get free french fries on Fridays through the end of the year when you make at least a $1 purchase through the McDonald's app.

Free kids' meals: The USDA's summer meals program provides free healthy meals to children and teens 18 and under in low-income areas. Use the USDA's lookup tool to find local meal sites.

Free tech workshops: Did you know you can attend free workshops at the Apple store? Learn more about your devices and programs either in-person or online. With sessions covering video, photography, music, coding and app building, it's easy to find a session that interests you.

Free home improvement and DIY workshops: Lowe's, Home Depot and Ace Hardware all offer online classes. Learn which home maintenance tasks to complete during the summer months, how to plant a wildflower garden or how to build a firepit. Some locations offer free in-store workshops for kids.

Free craft workshops: Michaels offers free workshops and events throughout the summer in-store and online. Classes have included Fun Summer Doodles, Singer sewing demonstrations, Crochet Amigurumi and a summer-long art camp for kids.

Free National Geographic subscription: Explore the world from your home with a free 30-day digital subscription to Nat Geo Premium.

Free beauty samples: Try out new cosmetics or get trial sizes of your faves. Available samples include CeraVe Moisturizing Cream,  L'Oréal Midnight Cream, Vela Days skin care sample pack and Vichy Neovadiol Meno 5 Bi-Serum. Visit freeflys.com for more product samples.

Free health & wellness products: Get free samples of Breathe Right nasal strips, Advil Dual Action, VCF Vaginal Contraceptive Film or TENA Intimates Overnight Underwear.