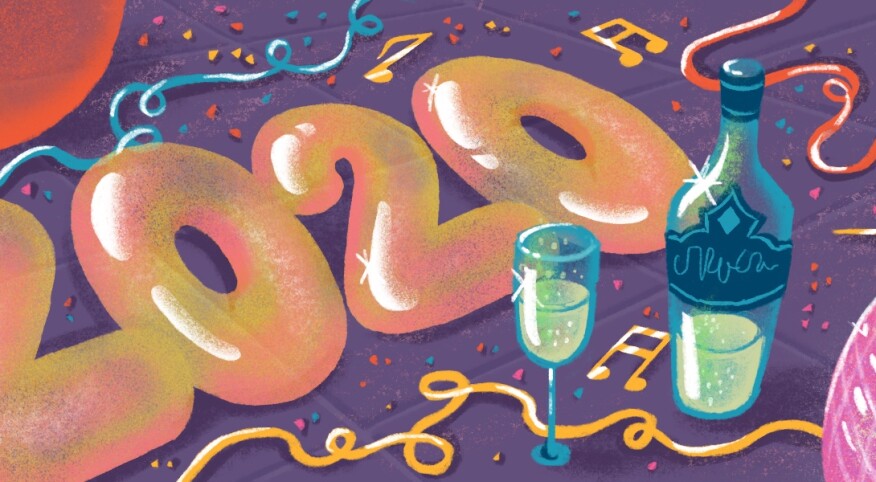 It's time to welcome a new decade — and also pause to celebrate the moments of living and loving we did in 2019. We cherished time with our families. We focused on what mattered. We worked toward career, health, financial or personal goals. We gave and received love. Some of us are happily single and ready to mingle, while others met that special someone, rekindled an old flame or deepened our longtime connection. We made time to connect lovingly with ourselves. And we made time for fun. Perhaps you took a vacation. Maybe you enjoyed brunch with a sister-friend or several and shared appetizers, hopes and dreams.

And sisters, we've kept on moving, no matter what. Whether we've experienced loss, challenges or disappointments, we've been resilient and resourceful.

So let's breathe into 2020 with joy, gratitude, passion and purpose. We can be proud of all that we've achieved this year and look forward to the blessings, connections and opportunities to grow that the new year will bring.

For inspiration, pump up the volume on this New Year, New Groove playlist featuring tunes that affirm our Black Girl Magic. Some of our favorite tracks include Diana Ross' "I'm Coming Out"; Patti Labelle's "New Attitude"; Mary J. Blige's "No More Drama"; Lizzo's "Fitness"; Aretha Franklin's "A Rose Is Still a Rose"; Jill Scott's "Golden"; Deniece Williams' "Black Butterfly"; and India.Arie's "Strength, Courage and Wisdom."

Stream this playlist in your car, while you're on the treadmill or washing the dishes, or whenever and wherever you need a self-love boost. Happy new year!