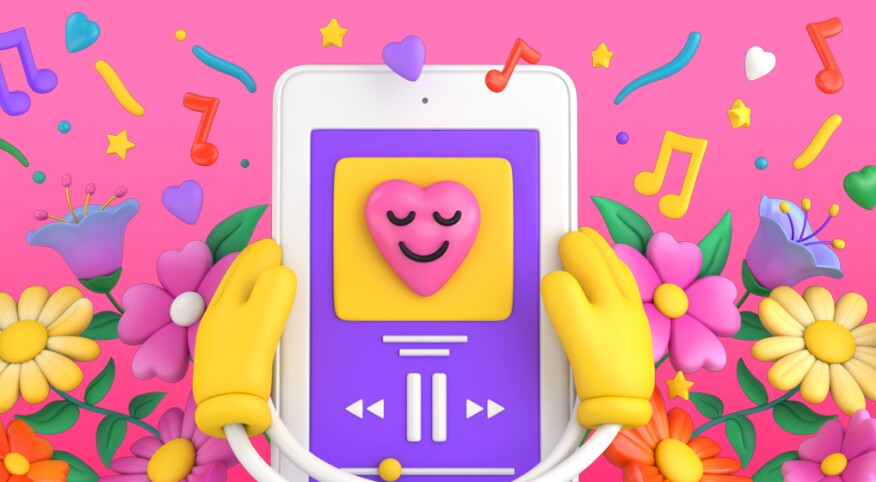 As RuPaul dramatically tells her queens at the end of RuPaul's Drag Race and sings in a folksy duet with Martha Wash, "If you can't love yourself, how in the hell you gonna love somebody else? Can I get an amen?"

Well, amen!

Those words of affirmation ring so true, and that's where this playlist packed with 25 uplifting and inspirational songs from artists both tried-and-true and new comes in.

Still the reigning Queen of Hip-Hop Soul, Mary J. Blige kicks things off on a high note with "Good Morning Gorgeous," a call to action to give the phenomenal woman you see in the mirror her flowers and shower her with praise. Taking it a step further, on "Black Woman," actress and singer Danielle Brooks says it loud and proud that she's a "cornbread fed, sweet tea sippin' Nubian queen with the skin that glistens" Black woman. Sometimes, however, you need a friend to remind you how great you are, and Angie Stone offers that soulful support on "Sisters."

To make sure your self-love cup runneth over, we've included confidence-boosting anthems from Alicia Keys ("Good Job"); Beyoncé ("Me, Myself and I"); Jazmine Sullivan ("Masterpiece [Mona Lisa]"); Ciara ("I Love Myself"); Andra Day (a remix of "Rise Up"); Cynthia Erivo ("I'm Here"); and Nina Simone ("Feeling Good"). And the emotive way that Lianne La Havas delivers an acoustic guitar–assisted rendition of the Aretha Franklin classic "Say a Little Prayer" sounds like a love letter to herself:

"Forever, and ever/ You'll stay in my heart and I will love you/ … to live without you/ Would only mean heartbreak for me."

Folded into this positive mix, we've also included encouraging tunes from artists to watch, like Lady Bri ("Best Self"); Sheléa ("You Are Enough"); Natalie Lauren ("God Morning"); Victory ("Extraordinary"); Mickey Guyton ("Love My Hair"); Iamjustjoy Anderson ("I Am [Affirmations]"); and Beautiful Chorus ("Hey Queen").

So push play, and continue to be gentle, loving and kind to yourself.