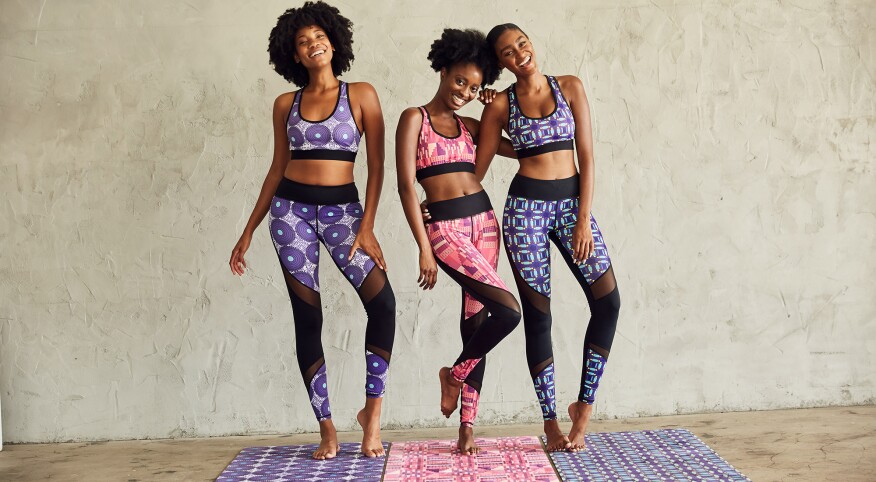 Walking, biking and other fitness activities are keeping many of us sane these days. But when not working out, a lot of us still spend a good part of the week in yoga pants and tees, pushing office attire to the back of the closet if we're working from home. Whether you're at the park looking to best your time on the mile or at the market looking for disinfectant spray, you'll look and feel great in trendy tops and bottoms from these Black-owned brands.

Brand: EleVen
Founder: Venus Williams
Shop here for: Sophisticated, everyday pieces great for the woman running a 5K or a few errands
Sizes: XS-XXL
Price range: Most pieces between $25 and $100

Venus Williams' fashion-forward line of activewear offers a wide assortment of streamlined, feminine, functional and high-performance tops and bottoms in modern colorways. EleVen offers sets and pieces suitable for varying forms of activity — running, walking, tennis and more. I especially love the bralette and legging sets.

Brand: CultureFit Clothing
Founders: A team of West African women entrepreneurs
Shop here for: Yoga tops, leggings and mats in traditional patterns such as Ankara and kente
Sizes: XS-XL
Price range: Clothes $30-$55, mats $89.99

Described as "globally inspired, high performance activewear," the pieces show off beautiful prints that echo those found in traditional African garments, rendered in fresh and feminine shades like pink, blue and purple. Each print can be found on a sports bra, top, capri legging and exercise mat for a complete, effortless-yet-intentionally-chic look.

Brand: Vertical Activewear
Founder: Tia Robinson
Shop here for: Barely there, body-conscious pieces that show off a sculpted figure
Sizes: XS to XXL
Price range: Many pieces between $30 and $75

This small but carefully curated collection is a favorite among tight, toned and limber devotees of dance fitness, barre, yoga and pole dancing. Size-inclusive and suitable for other sports as well as for street style, the tops, tees, bras, shorts, leggings and bodysuits all coordinate, coming in black, white and gray. If you've got it, consider a piece like the Never Sweat It! Bodysuit with sexy side cutouts and flaunt it!