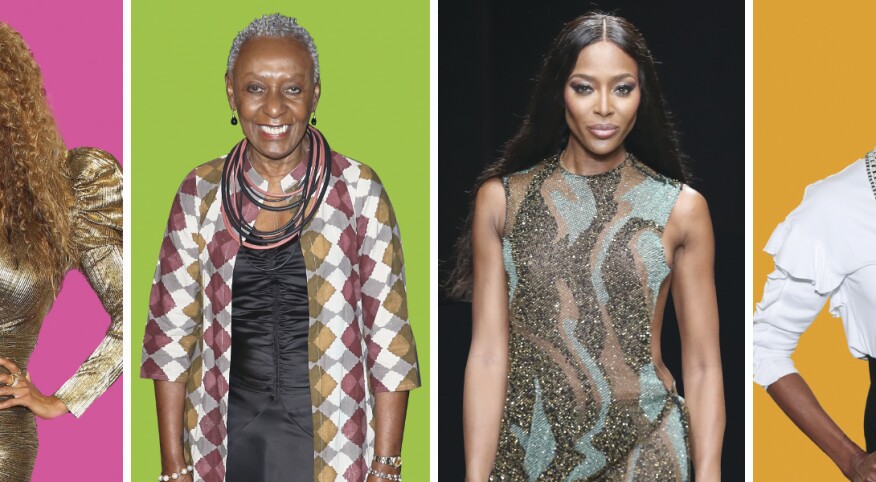 JoAni Johnson, 67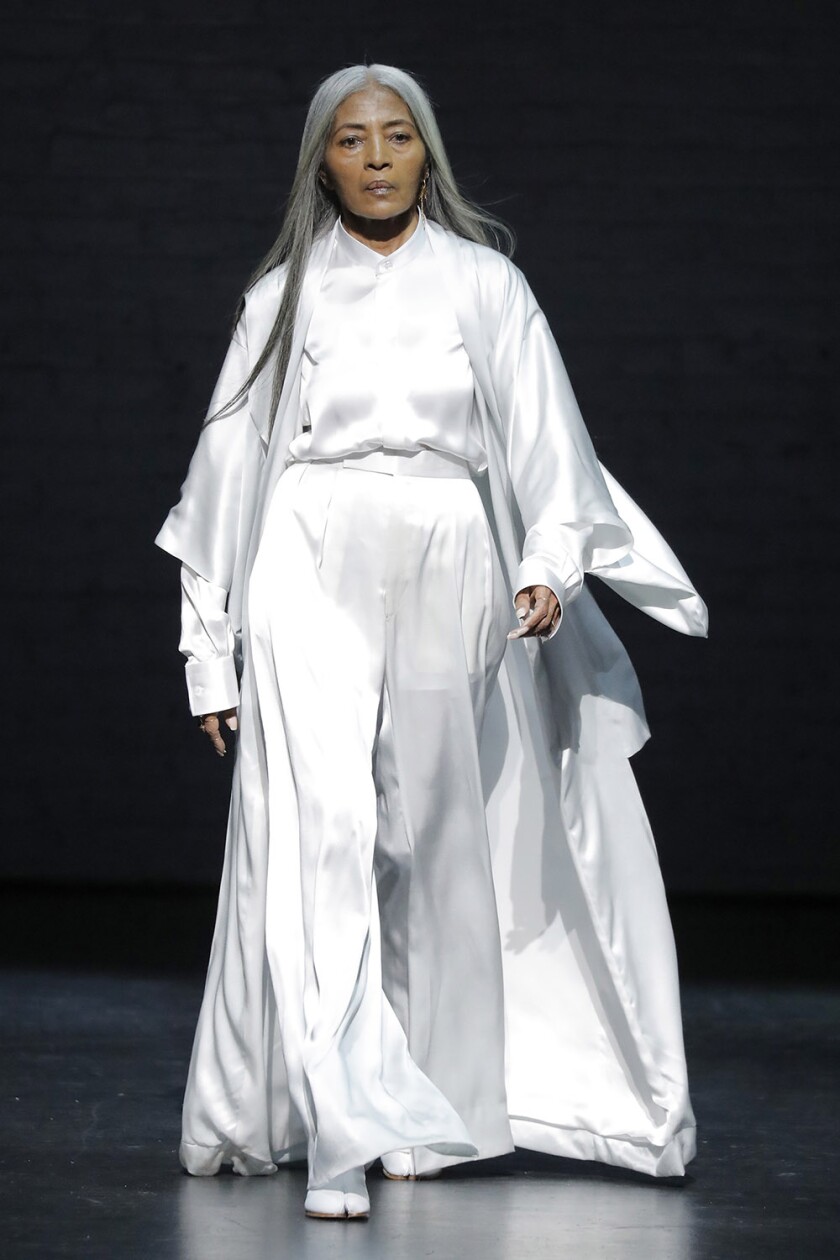 Why Her Look Is Ageless: A true renaissance woman, this former receptionist and accountant shot to fame in 2016, when she and her trademark silver-streaked mane were featured in a viral video about aging gracefully. Since then, the Harlem native (now a certified tea blender) has worked with fashion and beauty brands including Ozwald Boateng, Pyer Moss and Vaseline. But her biggest win is appearing as a muse for Rihanna's wildly successful LVMH-backed brand, Fenty.



Get Her Signature Style: In an interview with Who What Wear, Johnson shared her comfort-first fashion philosophy. "Are you comfortable? … The beauty held within radiates outwardly and carries the fashion with it." Comfort and style coexist in Johnson's wardrobe of effortlessly layered natural fabrics and can do the same in yours. Just combine head-to-toe monochrome dressing with loose, body-skimming pieces to create a universally flattering silhouette.



Borrow Her Beauty Formula: Johnson usually wears her salt-and-pepper tresses long and straight and, when she's not working, little makeup. To replicate her chic and minimalist look, focus on meticulous skin and hair care. Let your own natural beauty shine through.



Beverly Johnson, 66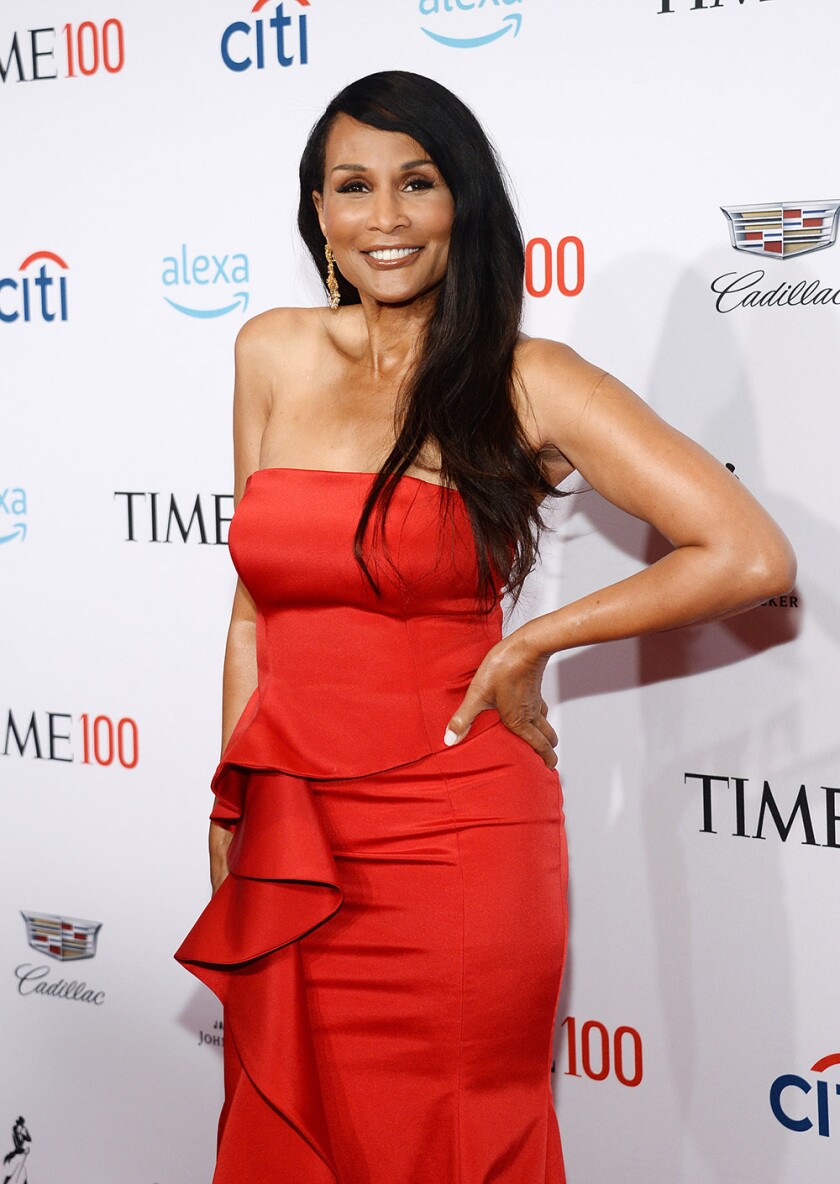 Why Her Look Is Ageless: The first Black woman to land the cover of American Vogue and French Elle has graced more than 500 magazine covers throughout her career. She's also an author, actress and producer.



Get Her Signature Style: Johnson clearly appreciates the simplicity and slenderizing effects of one-piece dressing and is often photographed in floor-length gowns and solid-color jumpsuits, which look good on everybody.



Borrow Her Beauty Formula: Johnson told AARP, "For me now, beauty is God, not manufactured beauty." The elements of her "natural glam" look: a subtle smoky eye, glowing skin and a nude glossy lip. But she will switch up her look with a variety of fabulous wigs and hair extensions, a protective style for her natural tresses.



Tyra Banks, 45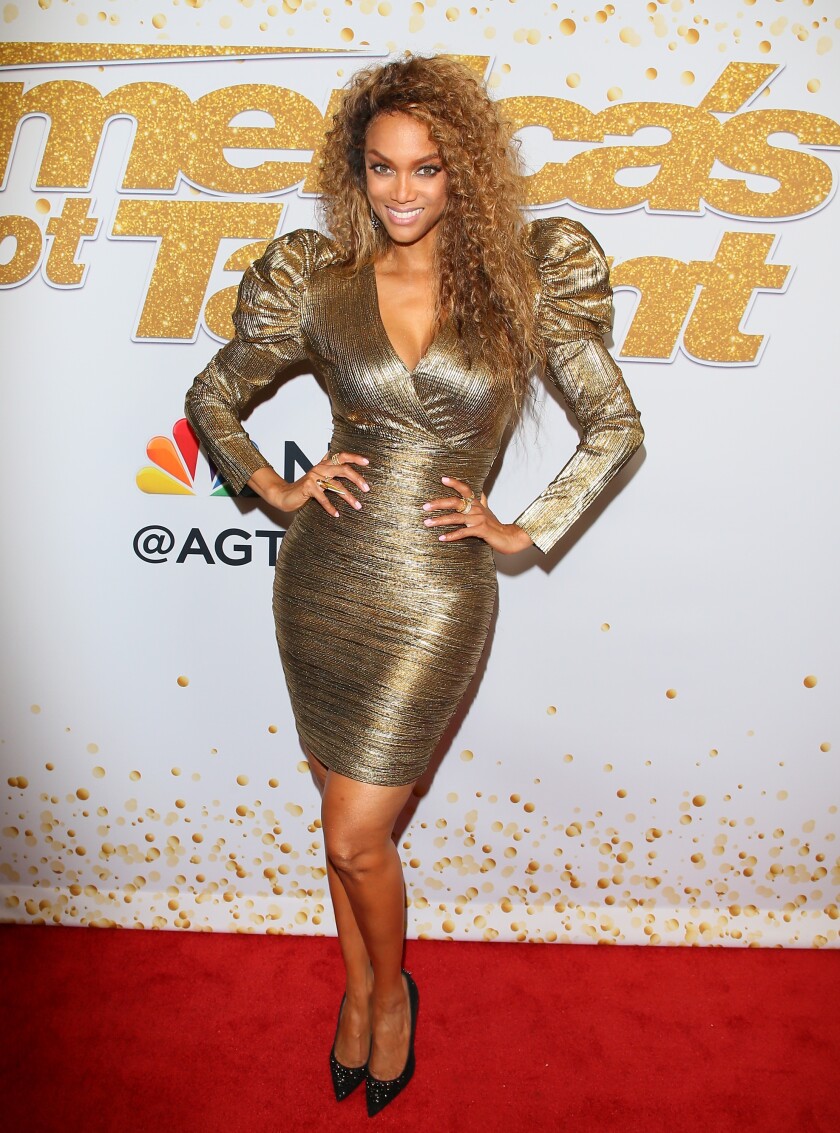 Why Her Look Is Ageless: From guest-starring in the '90s sitcom The Fresh Prince of Bel-
Air to creating and hosting the America's Next Top Model franchise, the first African American Sports Illustrated cover model has been a fixture in film, on TV and on the runaway for decades. And her triumphant return to SI this spring (22 years after her debut) is definitely #bodygoals.

Get Her Signature Style: Banks shows off her confidence, celebrates her curves and lengthens her frame in belted dresses, high-waisted jeans and form-fitting pencil skirts. We love how she's embraced the athleisure trend, wearing track suits and coordinated sets that elevate a casual, everyday look.



Borrow Her Beauty Formula: Banks always puts her best features first. A smoky eye, winged liner or thick lashes play up her green eyes, and she accentuates her cheekbones with golden highlighter. A nude lip ensures the focus stays where she wants it. Follow her lead by spotlighting your own best assets with color or shimmer and complimenting other features with neutral tones.



Coco Mitchell, 59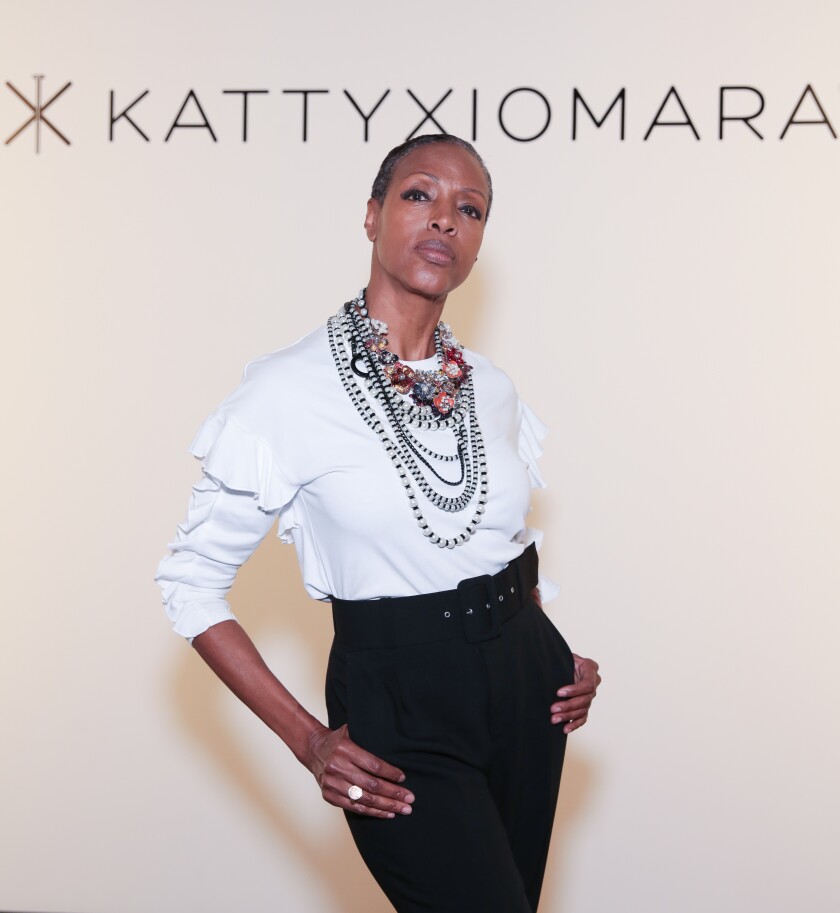 Why Her Look Is Ageless: Breaking ground in the 1970s with Revlon's Polished Ambers makeup campaign, one of the first African American models to appear in Sports Illustrated is a bonafide fashion and beauty icon. She continues to model for brands including Easy Spirit and Macy's, while also working as an editorial consultant.



Get Her Signature Style: "My personal everyday style is very eclectic. I believe a person should wear what makes them happy, have fun and own it. I love [using] accessories to change an otherwise classic look into something more whimsical."



Borrow Her Beauty Formula: Mitchell keeps her routine simple and is proof that ageless beauty doesn't require high-priced products. "To this day I brush my teeth with my grandmother's concoction of baking soda, peroxide and salt and only use essential oils on my face and neck and décolletage. On my body and hair I use good old coconut oil."



Naomi Campbell, 49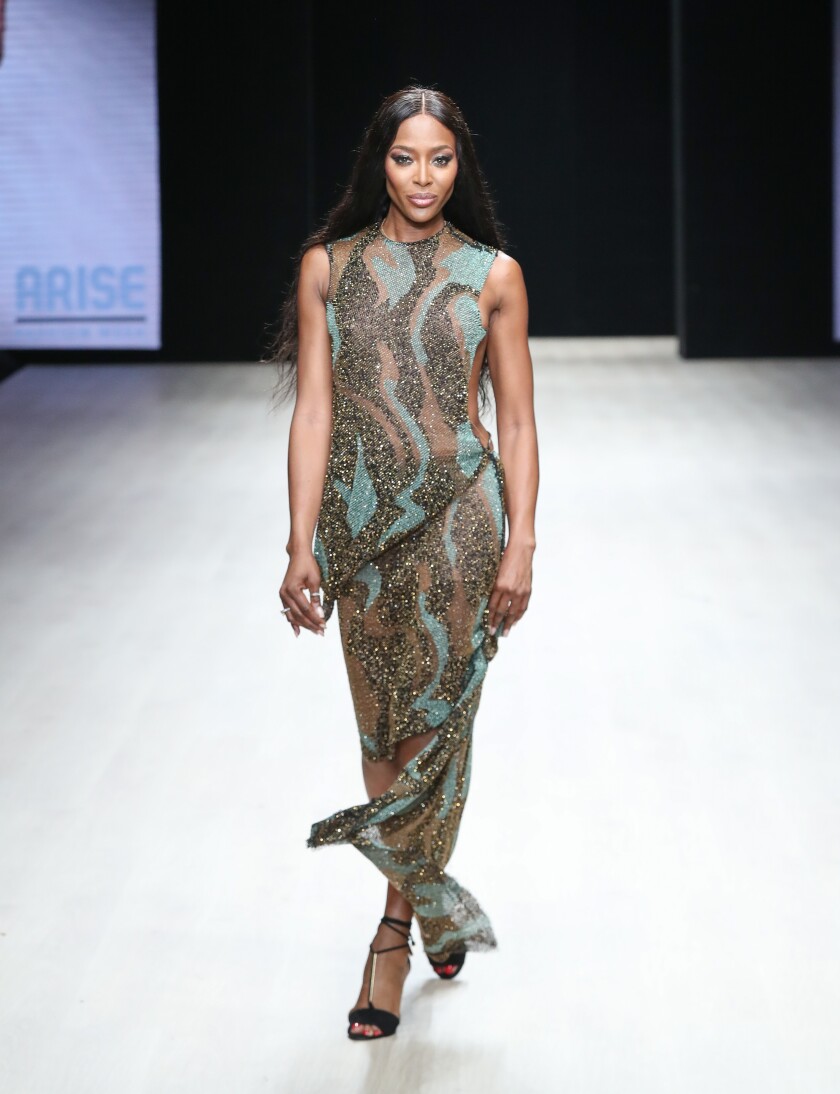 Why Her Look Is Ageless: One of the original supermodels, Campbell's status has solidified during a more than 30-year career that's included history-making covers of American and French Vogue and Time magazine. The actress (Empire) is also an executive producer (The Face) and, just this spring, walked her ageless assets down the runway for Valentino.



Can Get Her Signature Style: A lover of embellishment – ruffles, feathers, beading and sequins – Campbell wears everything from maxi dresses to capes and pant suits. Not that bold? Show off your toned legs, as she does her famous gams, in midi dresses and skirts. Rock dark tights that reveal their shape. Want glam camouflage for a crepey neck? Take a page from Campbell's style playbook by wearing a dramatic high- or mock-neck top or dress.



Borrow Her Beauty Formula: Never miss your monthly facial? Campbell would approve. In an interview with W magazine, she championed the value of self-care and regular beauty treatments. "Serums, under eye cream, mani-pedi – a woman should always maintain herself on a weekly basis."



Bethann Hardison, 61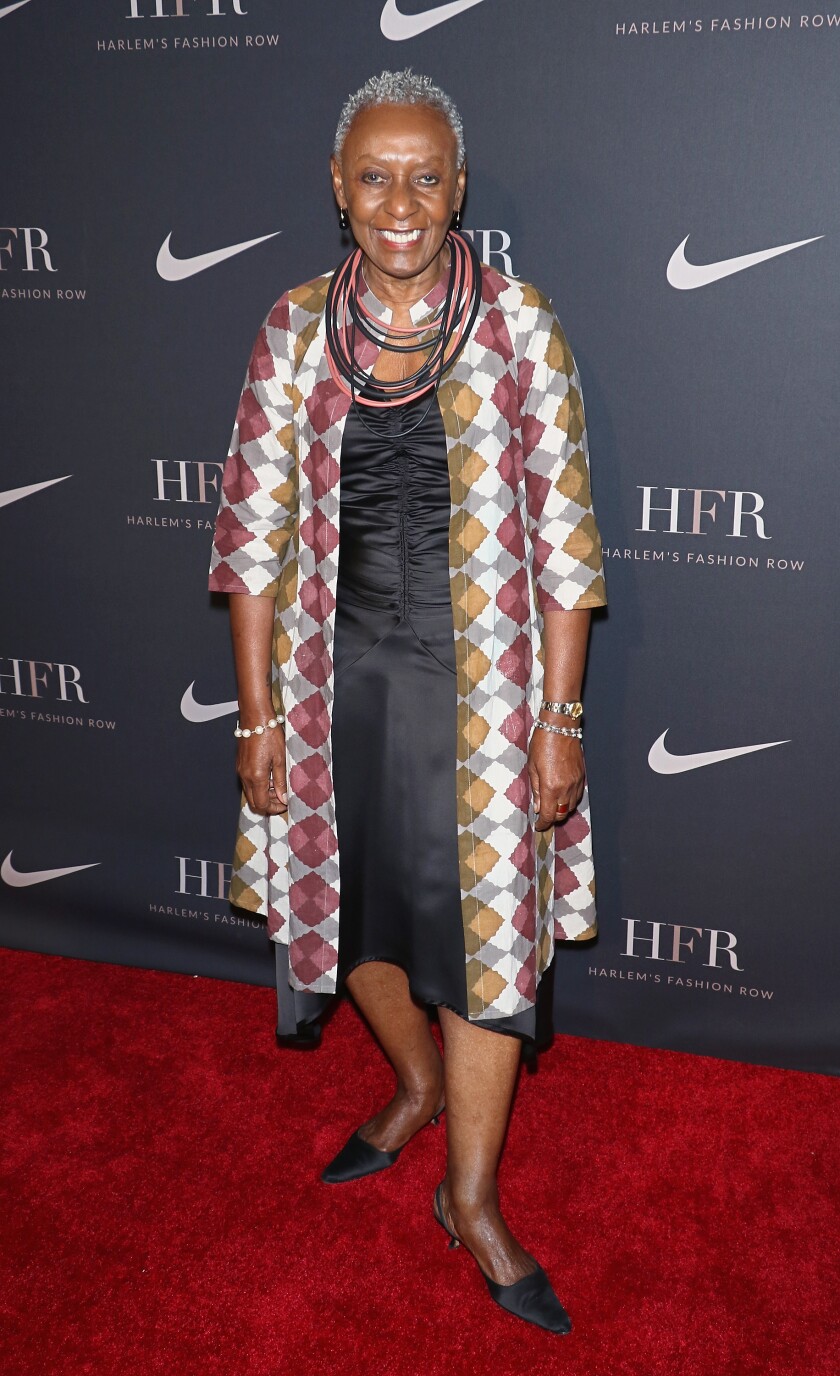 Why Her Look Is Ageless: Featured in the historic 1973 Battle of Versailles fashion show, this former model is also owner of Bethann Management, which focuses on bringing visibility to models of color. As impactful off the runaway as she as was on it, the activist advocates for diversity on runways and is in high demand today as consultant to companies including Gucci and the Council of Fashion Designers of America.



Get Her Signature Style: Hardison's style – think long overcoats and eye-catching prints in dark colors – speaks as powerfully as her voice. And age is no barrier to her bold fashion pairings, including printed coats and tunics over maxi dresses. Accessories – statement necklaces, scarves and headwraps – elevate even the most casual outfits.



Borrow Her Beauty Formula: Hardison is known for her glowing brown skin and signature close-cropped 'fro (now beautifully silver). Mimic her "no makeup" makeup with tinted moisturizer or a meticulously matched foundation, caramel blush and a sweep of bronzer.