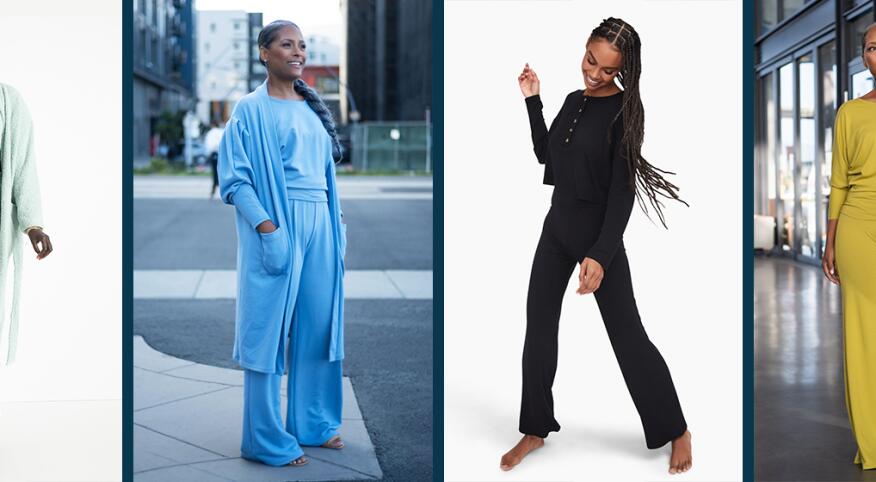 The pandemic gave us several fashion trends, some of which couldn't go away soon enough (adios, prairie dresses) and some of which are here to stay (hello, Zoom shirts!).

But one of the biggest trends the pandemic birthed by far was loungewear. Of course, loungewear already existed, but the pandemic gave it a huge boost. Many of us ran out, or should we say hopped online, and upgraded our tired old sweats to stylish but comfy joggers and flattering tops.

Fashion continues to feel the impact of the pandemic. While many businesses have opened up, others have delayed going back to the office. And of those that have returned, many have hybrid schedules, going in just a couple of days out of the week. The result is a large number of employees continue to work remotely — and our closets are forever changed.

We still need to look pulled together, but we want to be comfortable. And our inner divas want to be seen. Yes, after a year and a half of comfy pants, we want to remind everyone just how cute we can be. One style that checks all those boxes is matching knit sets — two- and three-piece sets in comfortable knit and sweater fabrics.

Knit sets are the perfect style to help you shift your closet from work-from-home to work-from-anywhere. If loungewear is elevated sweats, think of knit sets as elevated loungewear.

Here are some matching sets to give your closet a boost just in time for fall.

Polished Casual
Made in a lightweight rayon-blend knit, this two-piece set says "I'm pulled together" on top, yet "I'm relaxed and comfortable" on the bottom. But unlike a Zoom top and pajama bottoms, you can actually wear this to the real office. The drawstring cowl neck adds versatility, while the tunic length provides flattering coverage.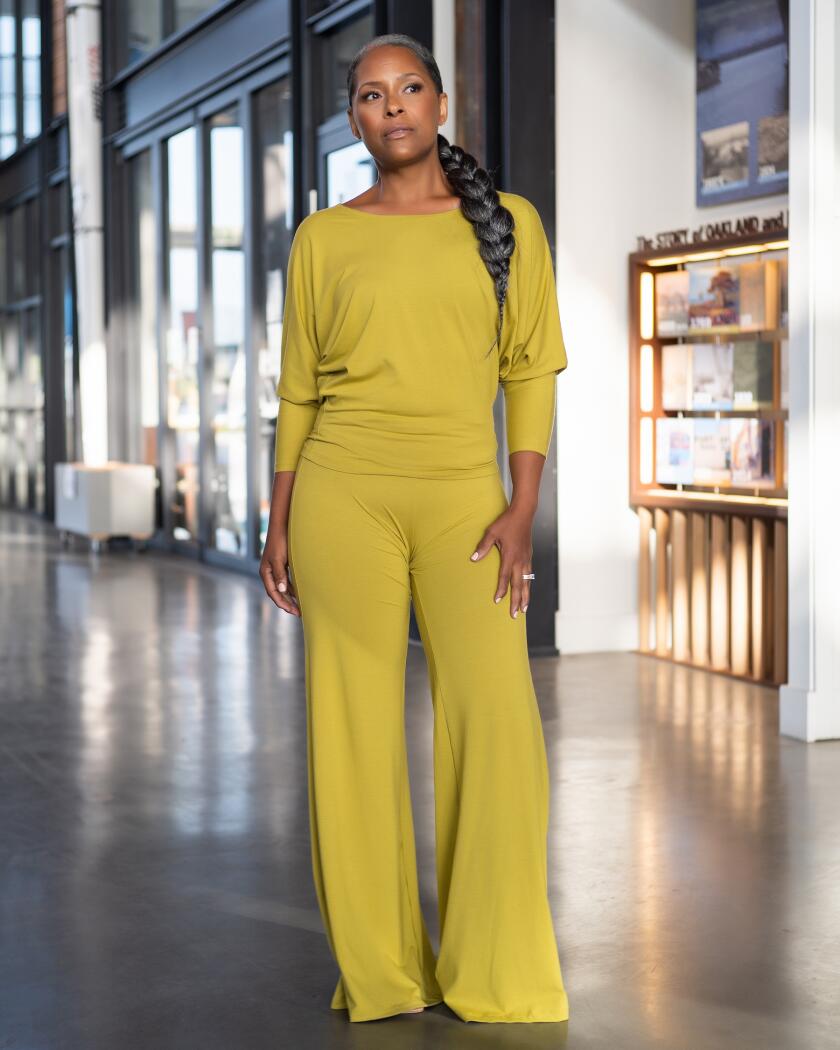 Soft Essentials Cowlneck Tunic and Jogger Pants, Chico's
Sizes: 0 – 22
Price: Tunic, $79.50; Pants, $69.50 (Items sold separately)
(Chicos.com)

Classic Comfort
This two-piece set pairs a classic dolman-sleeved top with yoga-style pants in an eye-catching chartreuse knit fabric. The drapey top and flared-leg bottoms fit and flatter in all the right places.

Toni Willow Set, Taylor Jay
Sizes: S – XL
Price: $196
(TaylorJayCollection.com)

Luxe Lounging
Made in a super-soft textured knit, this three-piece combines a cropped tank with flared-leg pants and a self-tie duster. Available in two colors, a peach and light aqua.

Fuzzy Robe, Flare Leg Pant, Fuzzy Tank, Eloquii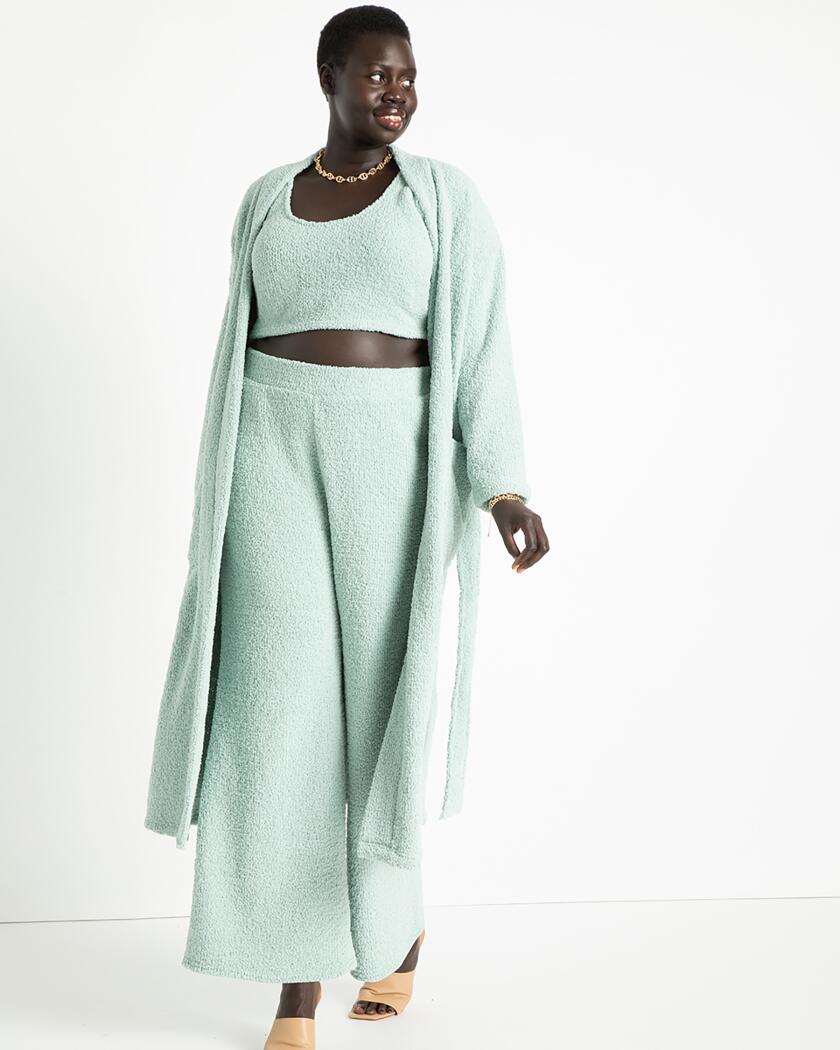 Sizes: 14 – 28
Price: Robe, $124.95; Pants, $84.95; Tank top, $39.95 (Items sold separately)
(Eloquii.com)

Power Suit
This is not your mother's pantsuit. Made in a drapey but sturdy stretch fabric, this three-piece set is as comfortable as it is stylish. As head-turning as it is effortless. The set includes knit pants, a dolman top and a duster, all of which make great wardrobe staples on their own. And the mid-tone blue is one of the season's trendiest colors.

Cool Blue Pant Set, Taylor Jay
Sizes: S – XL
Price: $284 ($325 regular price)
(TaylorJayCollection.com)


Casual Beauty
Looked pulled together in an instant with this jumpsuit and duster set. Made in a comfortable and drapey rayon blend knit, this pair is a great addition to your work-from-anywhere wardrobe.

Soft Duster and Soft Knit Jumpsuit, Eloquii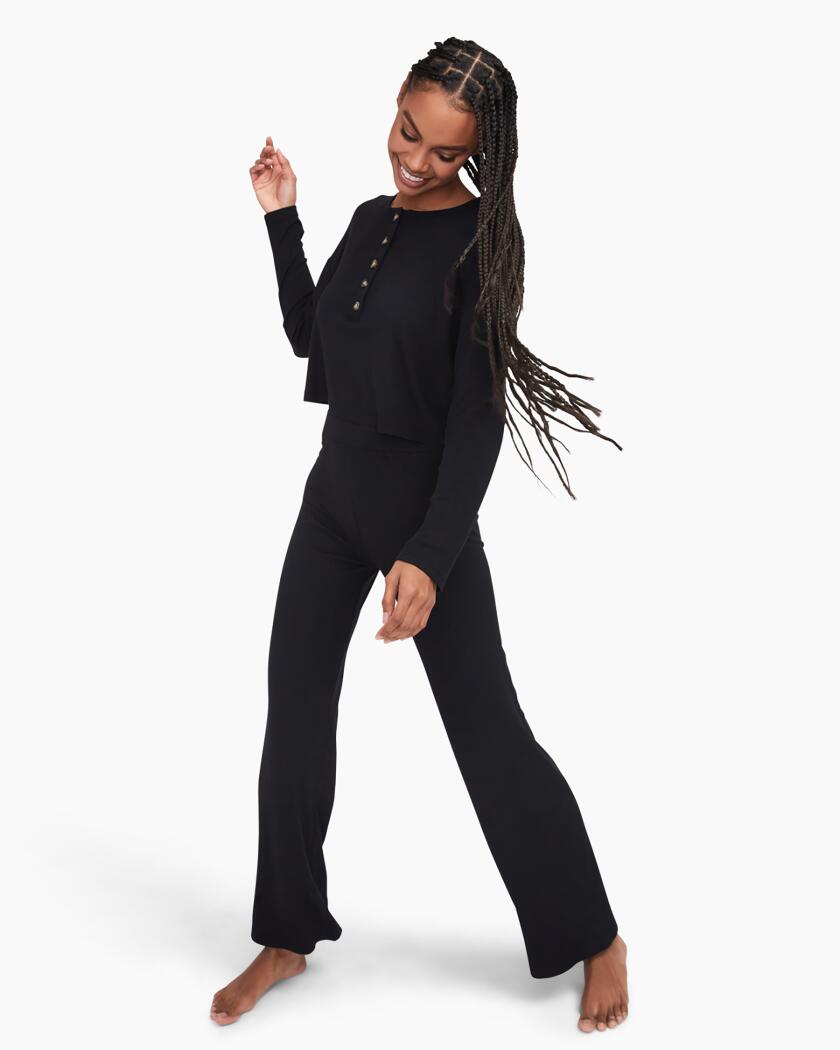 Sizes: 14 – 28
Price: Duster, price TBD; Jumpsuit, $39.99 ($119.95 regular price)
(Eloquii.com)

Sweater Situation
Get your lounge on in this lightweight ribbed set. Made in a modal/cashmere blend with a little bit of stretch, this two-piece sweater set is perfect for cool fall days.

Ribbed Lightweight Cropped Henley and Ribbed Lightweight Wide Leg Pants, Naadam
Sizes: XXS – XXL
Price: Top, $85; Pants, $115 (Items sold separately)
(Naadam.co)