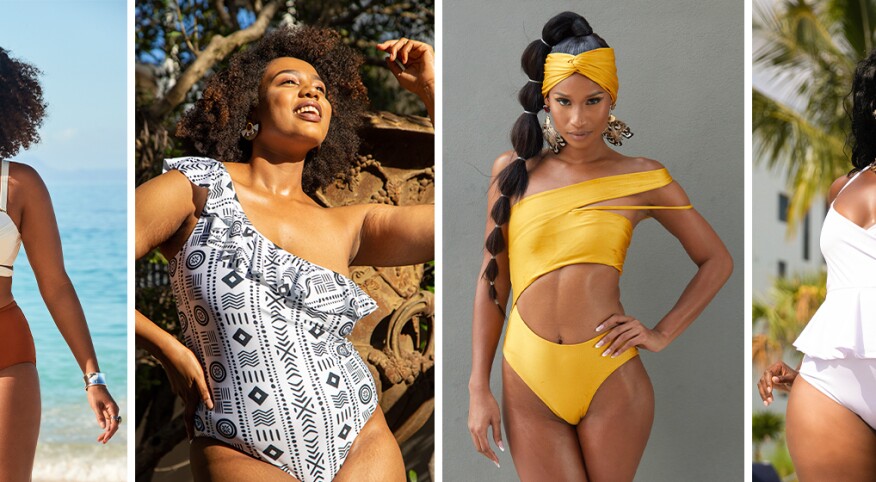 We're craving open spaces, picnic places, ocean breezes, cocktails by the pool — and a chance to let our skin be kissed by the sun. After last year's lockdown summer, shopping for swimwear feels like a celebration! Sisters is showcasing Black-owned swimwear brands. Browse these sites for flattering looks in a wide range of sizes and silhouettes. Why not pick out a new one-piece, two-piece or coverup and make waves like the beach goddess you are?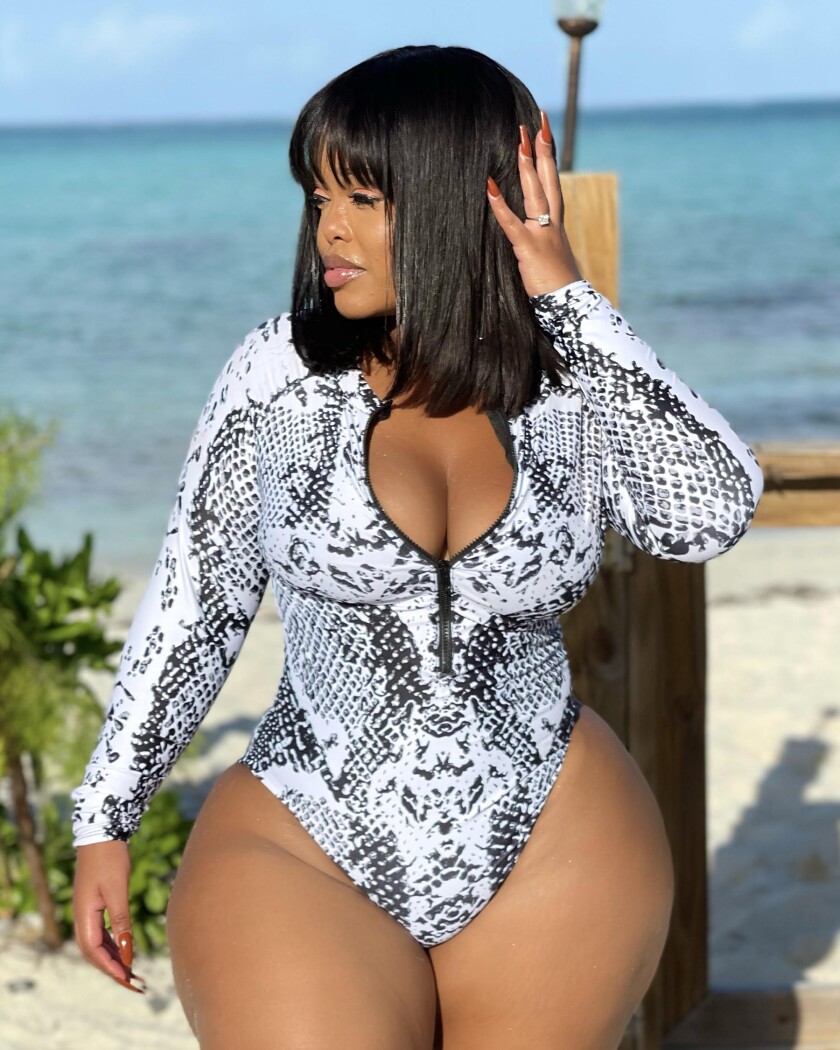 Swim Bunny Swim

Sizes: S, M, L and extended sizes
Pricing: $40-$120

Here, you'll find themed collections with pieces that call to mind dream vacation destinations. My favorite piece is the printed, long-sleeved, Kew style that echoes a wetsuit — but hotter. Swimbunnyswim.com.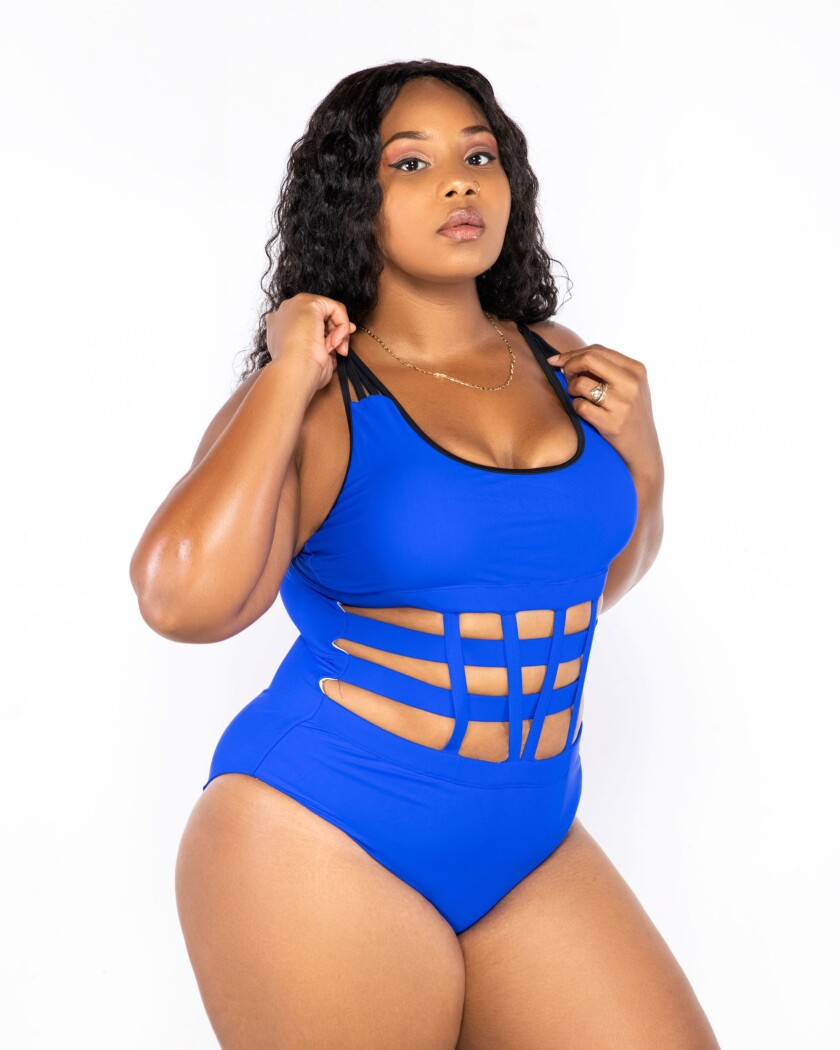 Ka'Lure Swim Boutique

Sizes: S to L; XL to XXXL
Pricing: Under $40

Owner Kameelah Walker's contemporary swimwear boutique offers a host of affordable and trendy styles. Every swimsuit has a cool visual element — a fringe here, a bunch of cool cutouts there. This isn't your run-of-the-mill collection. With both a standard size line in small to large, and a curve line in XL through XXXL, it's a stop for cute beachwear on a budget. Some must-have pieces for me are the laced-up Lacey suit that comes in black and the sporty Royal blue suits. Kalureswim.com.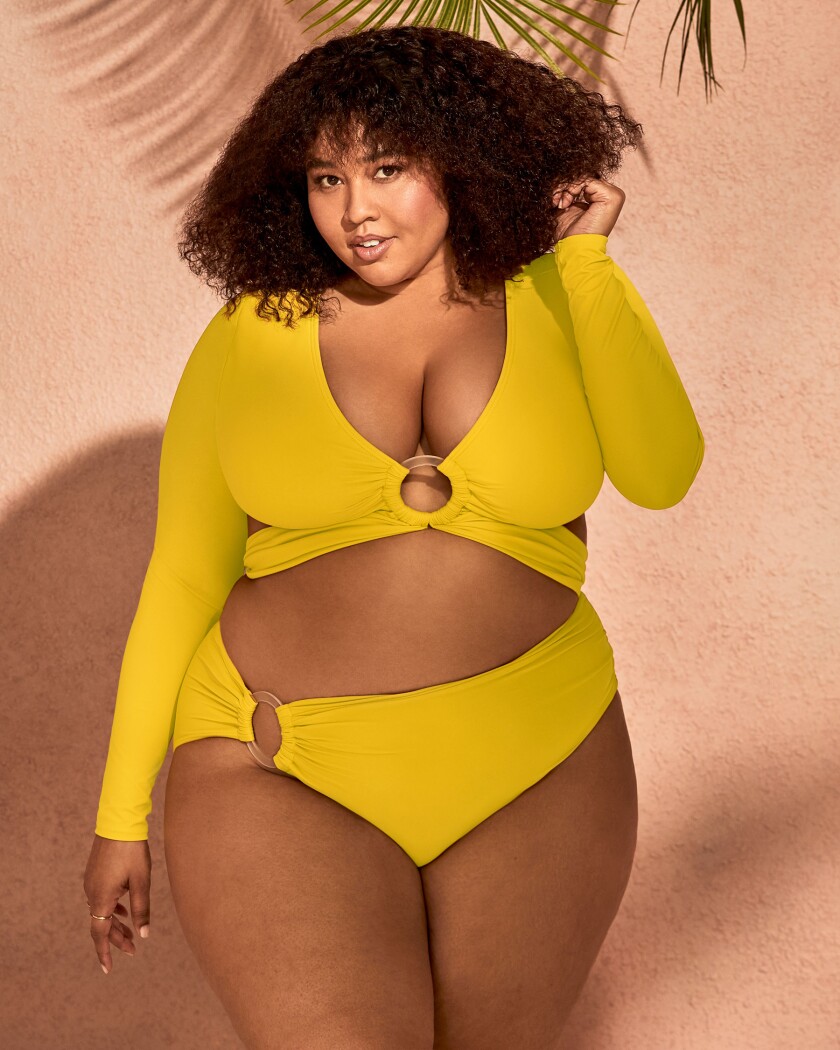 GabiFresh x Swimsuits for All

Sizes: 10-26
Pricing: $116-$155

This spring, plus-size influencer and fashion designer Gabi Gregg added another set of inclusive swimwear designs to her existing collection at Swimsuits For All. Partnering with the brand since 2013, she offers fresh, fun and feminine styles. Among my favorites are the beautifully color-blocked Cup Sized One Shoulder One Piece Swimsuit from her recent drop and the Cup Sized Wrap Underwire Bikini Set. The site has regular discounts and sales. Swimsuitsforall.com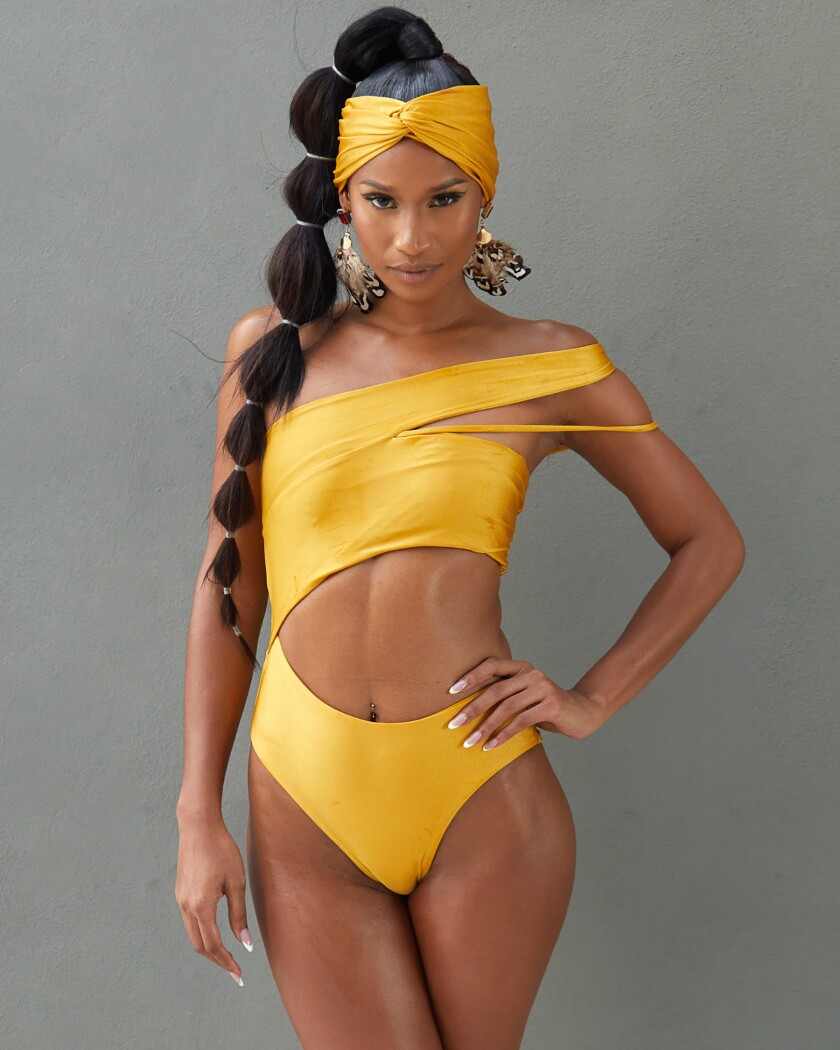 Keva J Swimwear

Sizes: XS-XL
Pricing: $70-$160

When shopping in-store for bathing suits, I sometimes feel like all the one pieces are the same shape. Similarly, once I've seen one tankini or bikini, I've seen them all. That is why Keva J's intentionally unique swimwear immediately caught my eye. The vividly colored and printed suits are meant to get noticed. Some of my favorites are the neon yellow Au Natural Cut Out Monokini, the Rema Cut Out Monokini and the beautiful Palm One Piece. Kevabykevaj.com.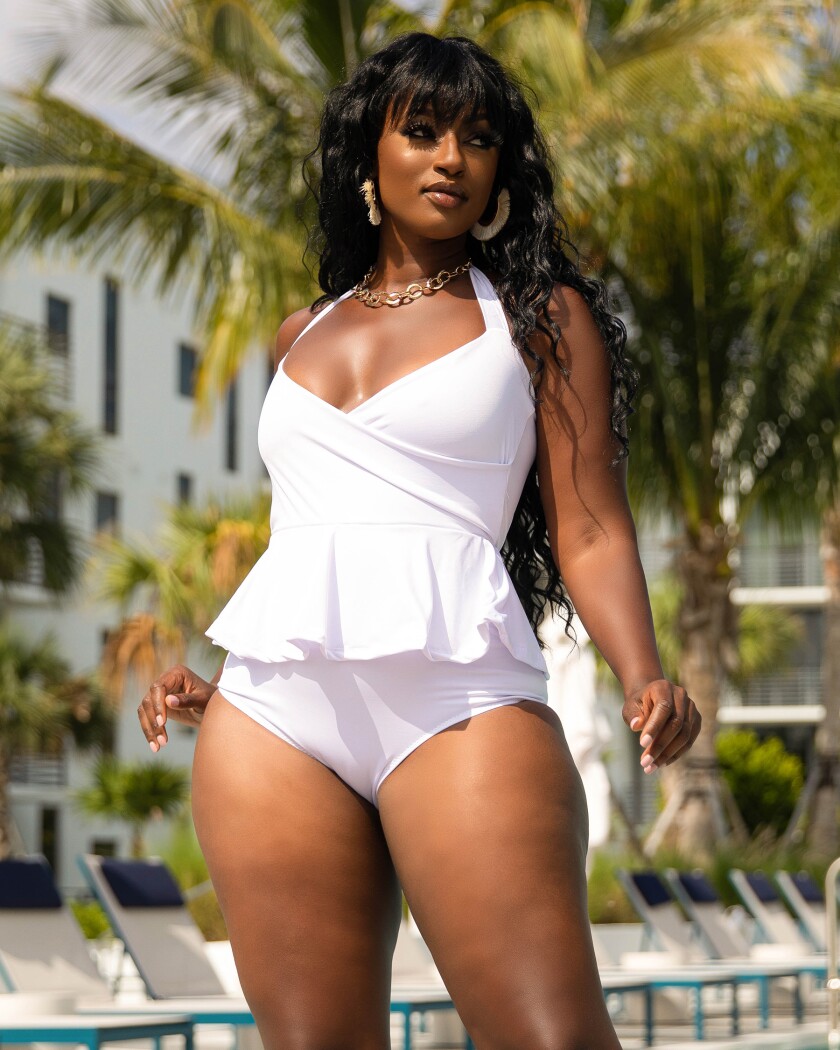 Rebdolls

Sizes: S-5X
Pricing: Under $45

Plus-size model Griselangel Paula created this size-inclusive line. The suits are both simple and versatile. My favorite things about these offerings is that I can tell that care was taken to address all body types. There are pieces for the top heavy, the bottom heavy, the petite, the curvy, the modest and the exhibitionist among us. One standout is the "Take Your Time" Peplum Halter Swimsuit with gathering at the midsection that provides both full coverage and a great silhouette. Rebdolls.com.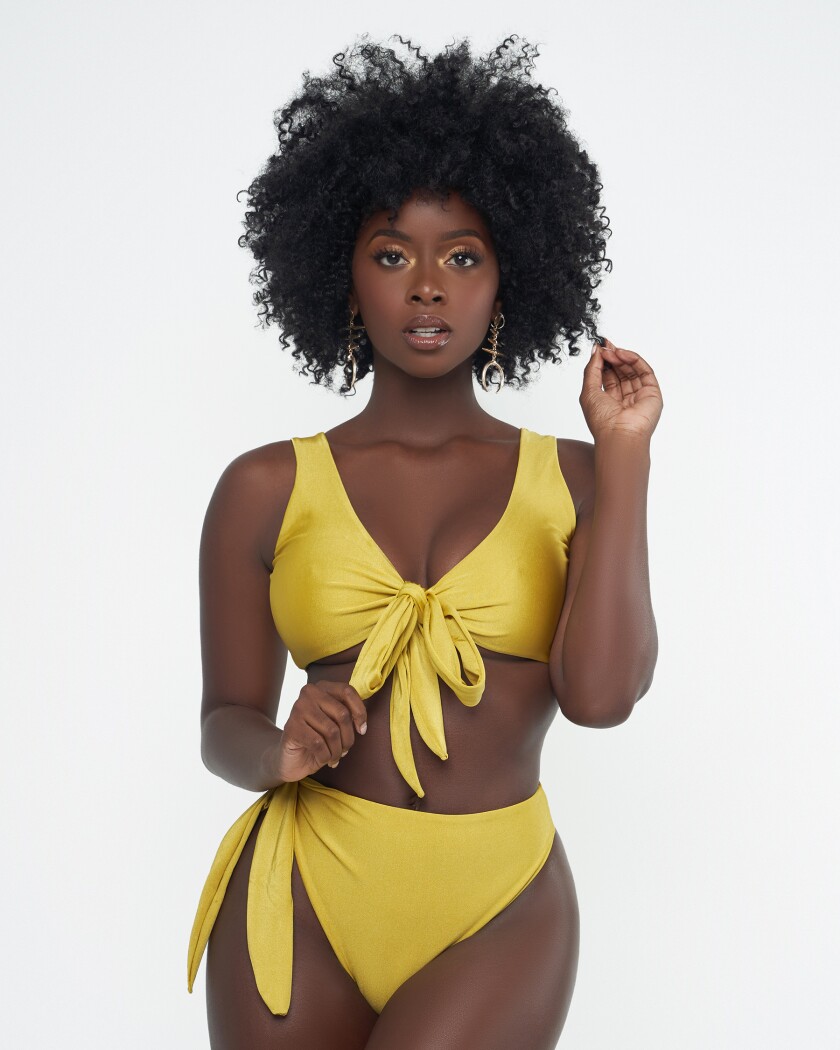 Dare U Boutique

Sizes: XS-XL
Pricing: $110-$130

Self-described as fashion-forward, fit-focused and luxury, this collection by founder Goldie is constructed with high-quality Italian Lycra fabrics. Coordinating pieces allow the wearer to create an eye-catching ensemble. Among the design details: Ruffles, fringe, strategically-placed transparent panels, suits that can be tied in multiple ways. I'm especially fond of the mustard colored 1980 Signature style — simple, yet statement-making. Dareuboutique.com.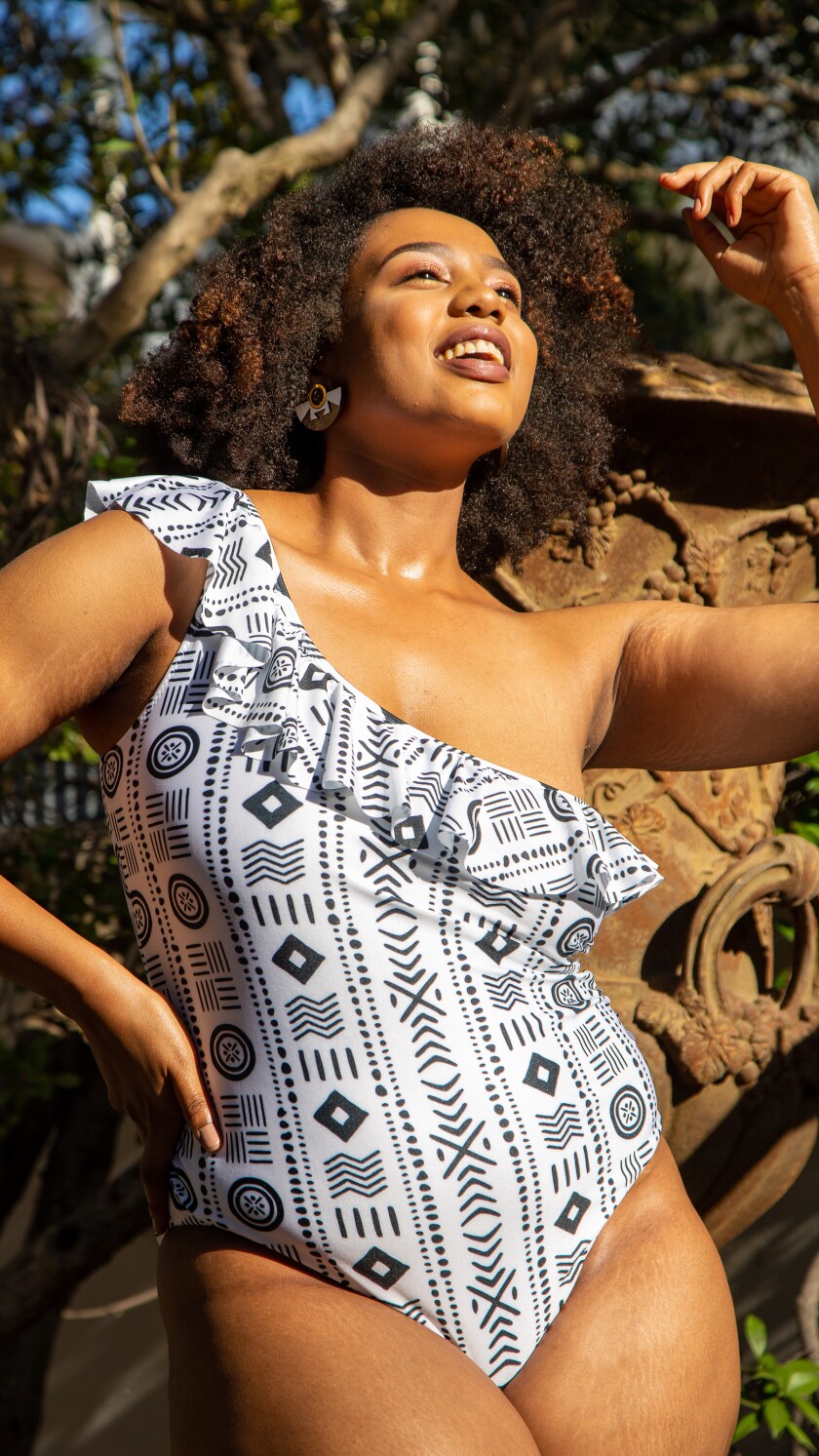 Regalia Swim

Sizes: XS-XXL
Pricing: $75-$110

Designer Tiffany Brown found inspiration for this line during a trip to South Africa, then brought it to life at her sewing machine. In addition to the African-inspired patterns, I love how she also plays with straps, shapes and strings. The One Shoulder Mudcloth suit is a great choice in a classic black and white colorway. I also like the reversible version of the Mudcloth suit, with complementary blue cutouts. Regaliaswim.com.