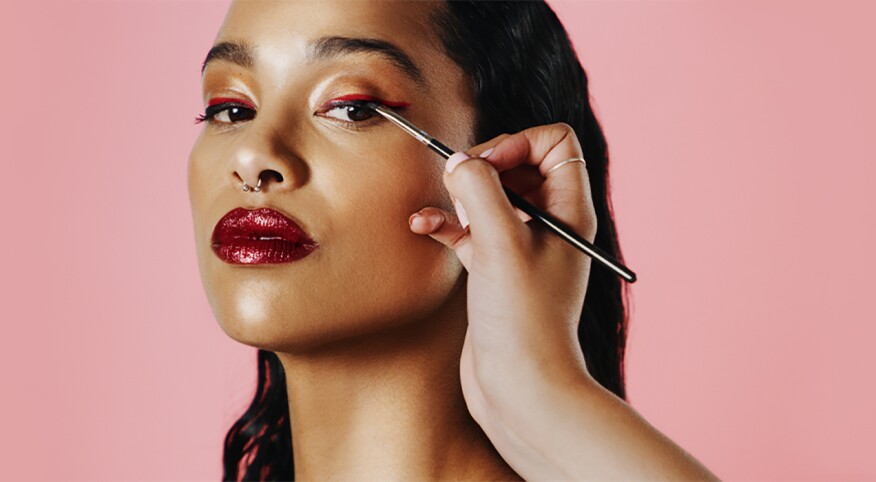 Of all the adaptations I've had to make in the last six months, forgoing lipstick definitely isn't the biggest or most meaningful. But I miss it just the same. Pre-pandemic, swiping on a neutral-colored gloss was the final flourish to my everyday makeup routine. And when I was stepping out, absolutely nothing made me feel more glamorous than a red lip. I'd painstakingly apply a base of M.A.C.'s Cherry lip pencil, a favorite of Tracee Ellis Ross too, then top it with Fenty Beauty Stunna lip paint in Uncensored (come through, Rihanna!). With my lips on fire, you couldn't tell me I wasn't the hottest woman in the room!

But then came COVID and the necessary directive to wear face masks. The first few times I ventured out of the house, without thinking I applied my lipstick as normal, only to find it smeared way beyond my lip line when I eventually unmasked at my destination. As the weeks wore on I tried applying less and using formulas that claimed to be smudge-proof, but to no avail. I still ended up with more lipstick on my mask than on my mouth. And I finally realized that my efforts were all for naught; no one was seeing my lips, anyway!

But with my pucker looks now rendered pointless, how else was a hot girl going to turn up the heat? Turns out the answer to my makeup dilemma lay in the very same Lucite organizer as all my lipsticks. Nestled next to my beloved Ruby Woo was an eyeliner I'd bought on a whim a few months before. A vibrant shade of peacock blue, it was all but guaranteed to draw attention to my eyes, the only feature my mask left exposed.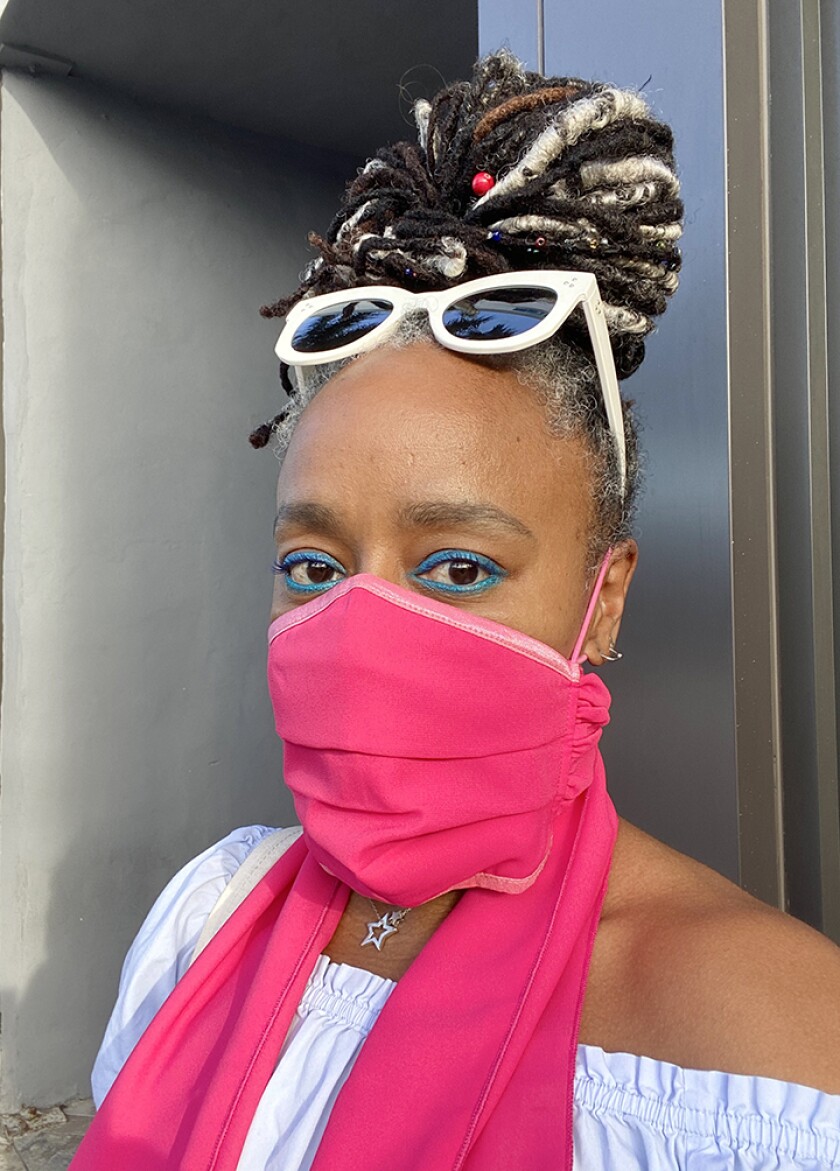 I rimmed my upper and lower lids with the creamy cerulean stick (subtlety has never been my strong point) and stepped back from the mirror to assess my work. I liked it! The blue really made my brown eyes pop. And it turns out I was right on trend — dramatic, generously applied eyeliner was an above-the-mask look employed by our own celebrity makeup artist Pat McGrath at Chloé's spring 2021 show. Vogue's Anna Wintour had proclaimed her "the most influential makeup artist in the world." But I knew I'd really hit the jackpot when, on three separate occasions, women stopped me during my Target run to get the scoop on my look.

Now a bold eye has replaced the bold lip as my signature, a move endorsed by makeup artist Bobbi Brown, who recommends lining the entire upper lid as the most important thing women 50 and older can do to define their eyes. I've quickly amassed a collection of highly pigmented liners in shades of blue ranging from bright turquoise to moody cobalt. I pair them with a sweep of blue mascara. L'Oréal Voluminous mascara in cobalt blue is a go-to, but if you prefer black, try the waterproof and volumizing Eyelash Icing from Black-owned brand, Beauty Bakerie. Either way, I collect compliments almost every time I leave my house.

If you're tempted to try, check out these options. Just don't be surprised when all eyes are on yours.

For all-day wear

KIKO Cosmetics' Intense Color Long-Lasting eyeliner ($9) glides on smoothly, with no drag or skipping, and lasts a full shift. The Metallic Blue works for daytime, but try Metallic Night Blue for a sultry, evening-appropriate look. And yes, older eyes can wear metallics; just make sure your eye area is properly moisturized so the particles don't sink into fine lines.

For nighttime sparkle

Go all-out with E.L.F's liquid glitter eyeshadow in Ocean Eyes ($5), a glitter-infused cobalt. The gel-based formula is quick-drying and long-lasting, so your lids will be lit until long after it's time to go home.

For definition minus drama

Add a neutral gleam to your lids with liquid eyeshadows from sister-owned brand the Lip Bar. Depending on your skin tone, the colors It Girl, Superstar or Girl Next Door ($12) will add a subtle neutral highlight. The vegan formulas dry almost instantly, so you can swipe them on your upper and lower lash lines (or your lids) and be out the door with a quickness.

For shadow lovers

Pencil liner requires a steady hand but powder eyeshadow is more forgiving; just blend it into your lash line and go. One to try: the 12-color eyeshadow palette ($18) from Luna Magic, a brand founded by two Afro-Latina sisters, which has metallics and mattes that you can use on the lash line as well as your lids. The purple shade Reggaetón is a showstopper.