I can't remember the last time I went on an official date night. The kind where me and my boo get all dressed up, go out to dinner and sit close, laughing and whispering about nothing and everything. After having my daughter, date night has turned into family night for us. Maybe that's your situation, too. In spite of that, every woman needs at least one or two go-to date-night outfits that make her feel and look just as hot as she looks in her dreams.

Nia Long wore this sultry, yet effortless, all-black look to the Launch Party for NowWith in Los Angeles a couple months ago, and it was one of my favorite looks I've seen in a while. The intimates-as-outerwear trend has been bubbling up for a while now, but this is a fresh take. Low on the risqué factor, but high on the allure. To add this look to your date-night arsenal, scroll down and check out some of the affordable options we've found.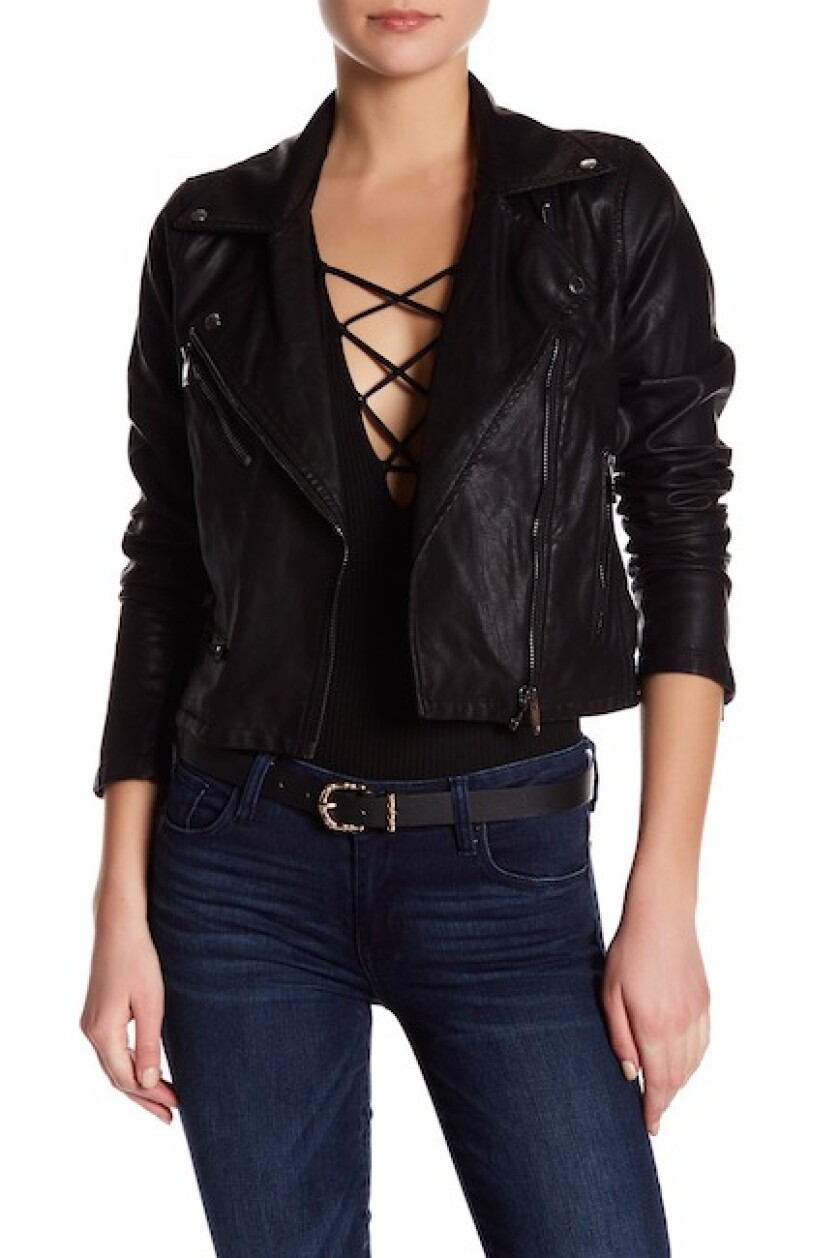 At first glance I didn't notice this, but the motorcycle jacket that Long is wearing here actually has a fringe along the collar and jacket zipper. Fringed jackets are everywhere, but a jacket with fringe along the collar was difficult to find. One similar option is this fringe-trim faux-leather jacket by Bagatelle ($118, Bloomingdale's) with fringe along the body and back. If you'd rather just keep a simple silhouette, you can always opt for a biker jacket without the fringe, like t he Vivica faux-leather jacket ($148, Nordstrom) or the Eloquii Moto jacket ($150, Eloquii), which comes in extended sizing and a variety of colors.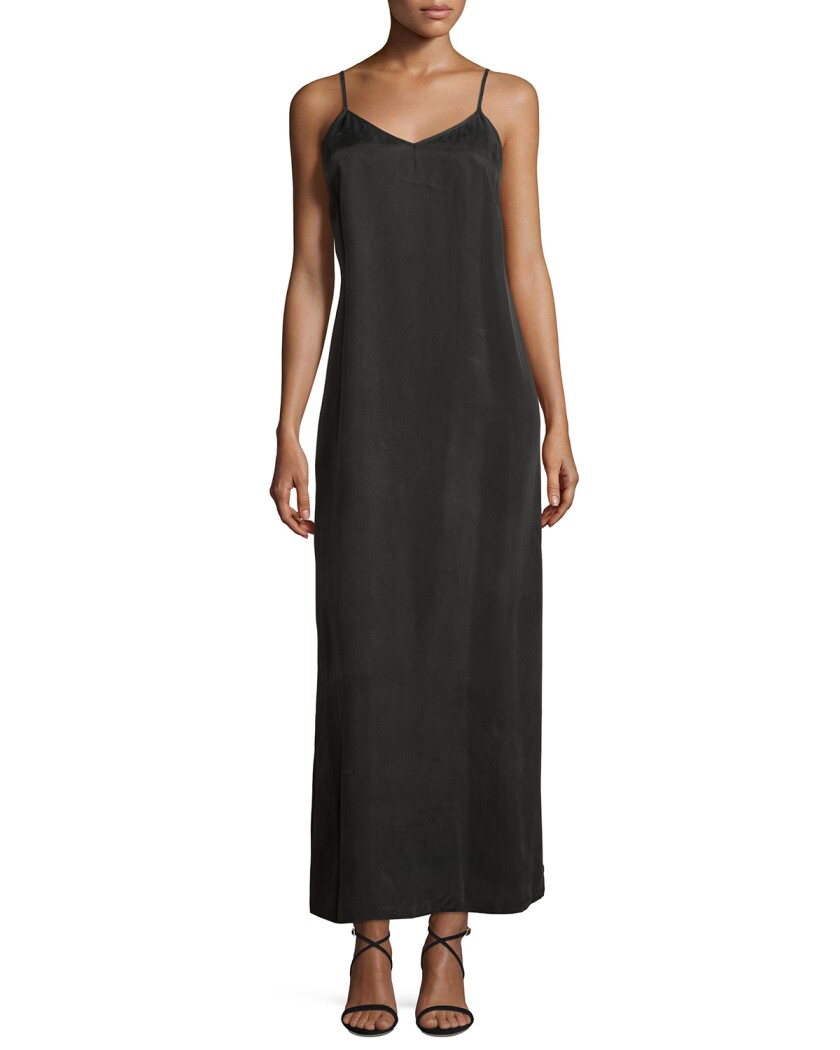 One of my favorite features of the slip dress in this outfit is its length and fit, which give what would normally be a little daring, a modest touch. For a low-priced option, try the ). If you're feeling extra, and don't mind showing a little leg, try the ASOS Design satin cami maxi slip dress ($45) or the tall plain satin slip dress from Topshop ($68).

If we weren't clear about what brand or designer made the other items, it's definitely clear who made her Chanel-logo embossed clutch. The size fits perfect in the palm while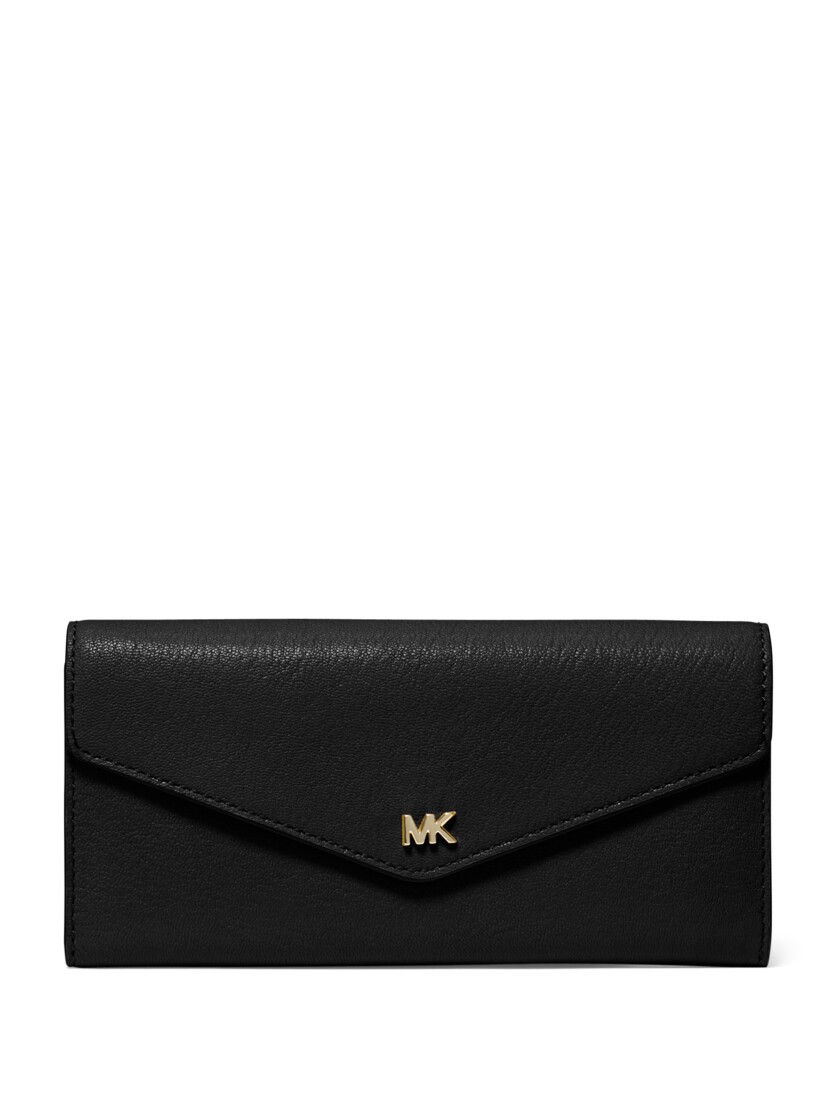 large enough to hold keys, lipstick and credit cards or money. Finding exact duplicates are hard, but these two slightly larger fold-over clutch options are just as cute. Kelly & Katie Cenade clutch ($25, DSW) Michael Kors envelope clutch (originally $158, Lord & Taylor)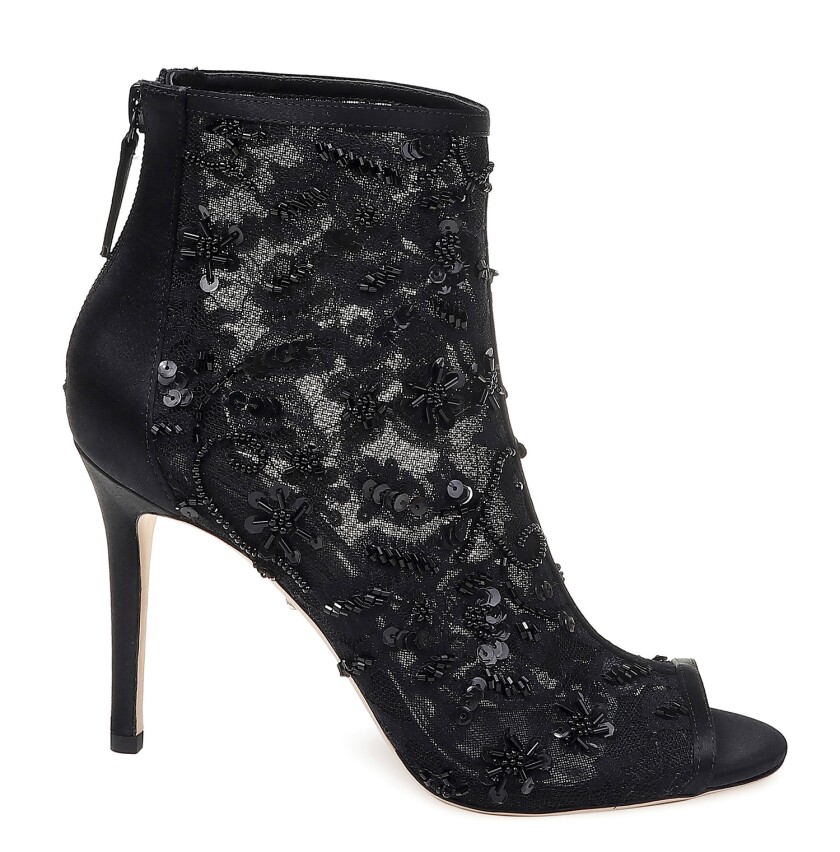 These ruffled, lace, red-bottomed booties are without a doubt by Christian Louboutin and will run you about $1200. While I couldn't find a twin to these one-of-a-kind designer duds, I was able to find some cousins. If the intricate lace is what appeals to you, then the Badgley Mischka Verona peep-toe bootie (originally $265, Nordstrom) might be more your speed, with its meticulously beaded design. If you favor a modern or sleeker silhouette, the Jingle peep-toe bootie (originally $80, Chinese Laundry) would top off the ensemble just as well.

Photographs by Neiman Marcus; Nordstrom; Lord & Taylor (2)