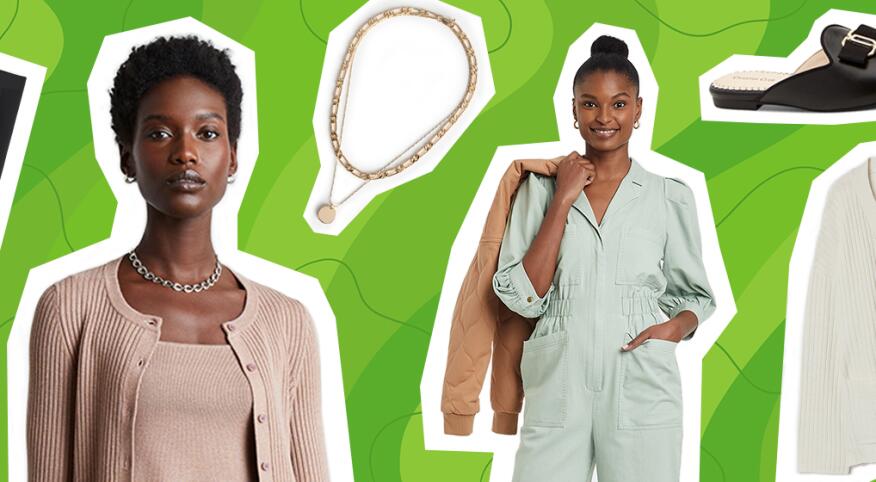 The "March" back to the office is gaining momentum. Over the next few months, large companies such as Ford, Microsoft and Wells Fargo, as well as public sector employers like the Social Security Administration, are welcoming workers back to job sites. Many sisters' schedules — and their clothing options — are about to shift big time. Now add the changing seasons to the mix. Picking out 'fits could give some of us, well, fits.

Our work wardrobes will never be the same due to the past two years. While leggings and knit joggers haven't completely infiltrated office attire (well, maybe some offices), what we wear to work has been redefined. We want comfort without compromising style. We want to look pulled together without spending too much time. And we need flexibility as we continue to transition to post-pandemic life.

Not only did the pandemic change our needs, but it birthed a new clothing category — workleisure. And many employers are relaxing their dress codes to adapt to the current hybrid times.

As a result, your work clothes may need a refresh. But remixing what you've already got will give you style mileage, too. (That's especially the case if it's still a bit cool for short sleeves or open toes where you live.) A few tips:

Now may be the right time to shift from boots to mules.
Shopping? Explore the bright tones we see trending for spring but consider neutral accessories for the office.
Don't pack away your knitwear but do choose pieces in soft shades and neutrals.
Monochrome looks equal one less decision (i.e., what pairs with what?) in the mornings.
Ditto for one-piece outfits — jumpsuits and dresses.

Here are some chic looks for every kind of work environment.
Button-down shirt + wide-leg pants + flats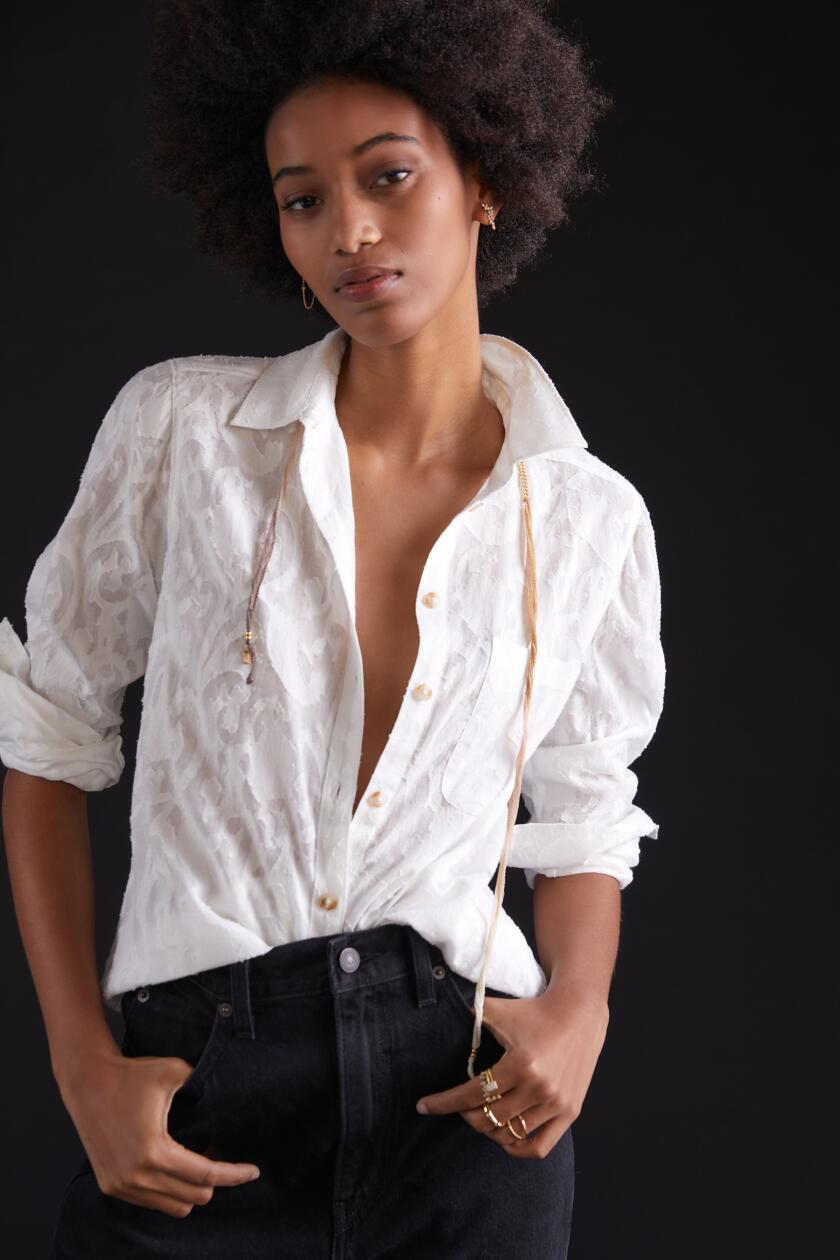 Rethink your idea of comfy pants by embracing the wide-leg pant trend. Team a pair of drapey wide-leg pants (bonus points if it has an elastic waist!) with a crisp button-down shirt. Complete the outfit with pointy-toe flats, mules or loafers for a polished office (or anywhere for that matter) look. Swap out the blouse with your favorite tee for a comfy chic variation of this outfit.

Shown here:

Maeve Classic Slim Buttondown, Anthropologie ($120)
Also consider:

Wide-leg Pants, H&M​​ ($34.99, shown at top)
​​Pendant Multi Chain Necklace in Gold, & Other Stories ($29, shown at top)
Charter Club Maggie Mule Flats in Black, Macy's ($59.50, shown at top)
Matching knit set + leather mules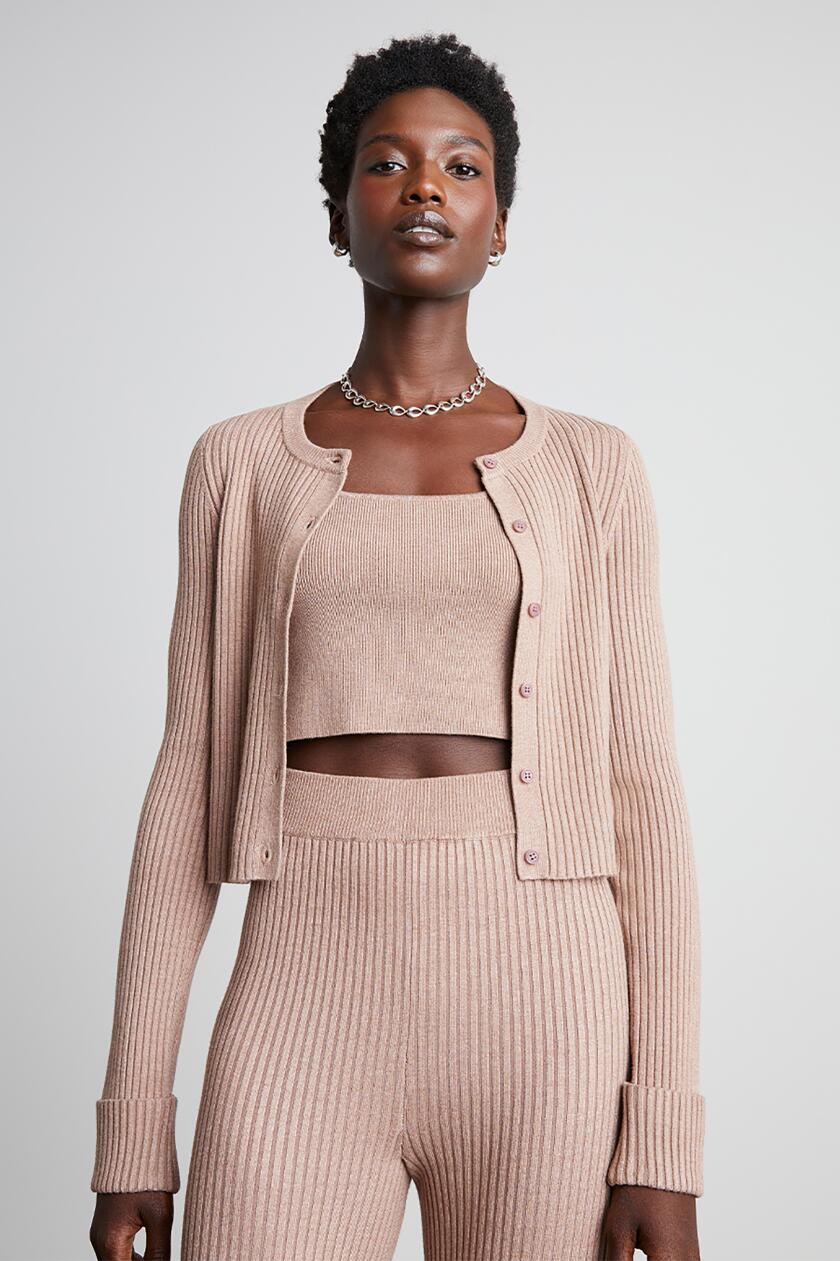 What's better than a cozy cardi on a cool workday morning? A cozy cardi with matching pants! Two-piece knit sets are perfect for those days when you want to prioritize comfort without looking sloppy. Not only do these sets work great as a head-to-toe look, but each piece can work with other items in your closet for additional outfits. Pair with leather mules or booties for a dressier look or keep things casual with sneakers.

Shown here:
Perry Ribbed Cardigan ($135), ​​Nico Cropped Tank ($85) and Isla Ribbed Pants ($110) in Brown, Who What Wear Collection
Also Consider:
Rib-Knit Merino Wool-Blend Cardigan ($79.99, shown at top) and Rib-Knit Merino Wool-Blend Pants ($69.99, not shown), H&M


Jumpsuit + flats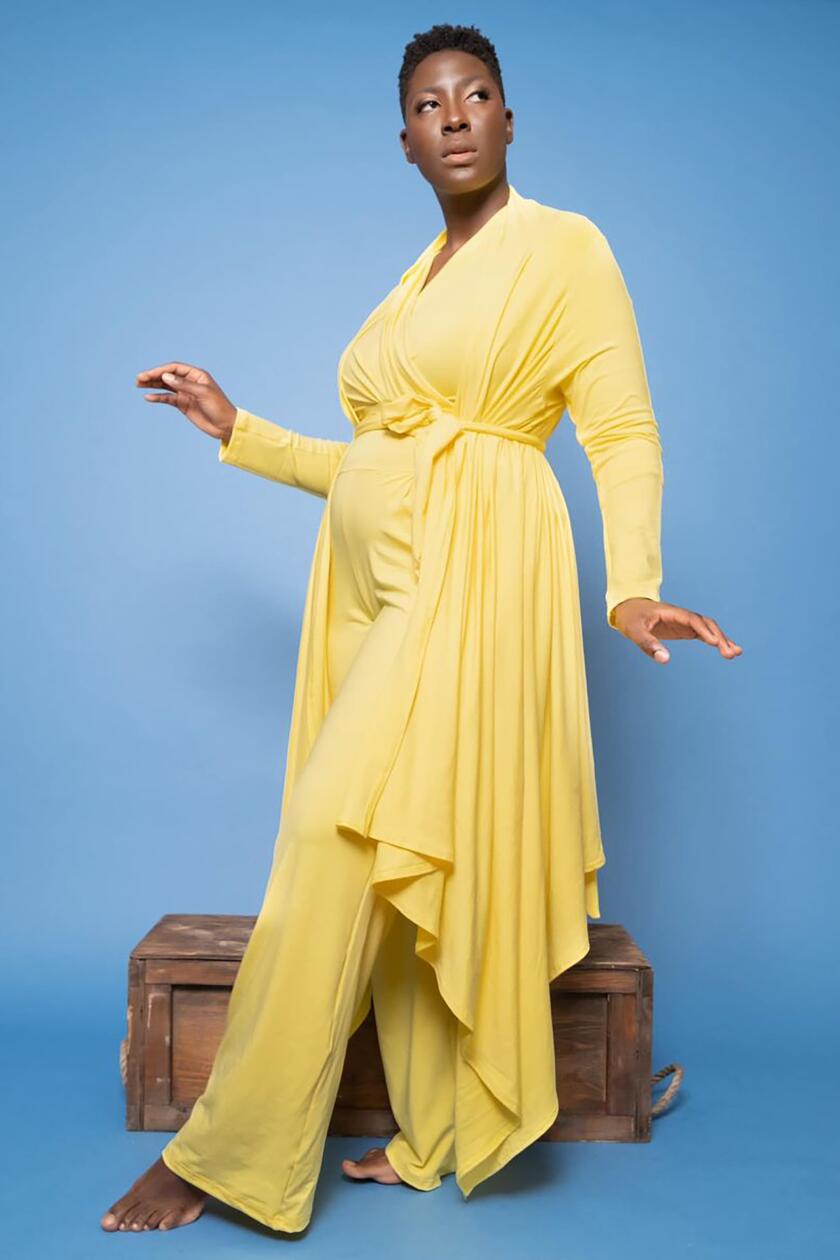 For the ultimate get-up-and-go (or get-up-and-stay-in) style, throw on a jumpsuit. A leather bag and flats dress up the look a bit, while casual sneakers or sandals set a laid-back tone. Jumpsuits range from structured to drapey to knit, so you have tons of options with this combination.

Shown here:
London Jumpsuit in spice, Taylor Jay ($165, cardigan wrap sold separately)

Also Consider:
Universal Thread Puff 3/4 Sleeve Boilersuit in Green, Target ($39.99, shown at top)
Calvin Klein Modern Essentials Tote in Fawn, Macy's ($128, shown below)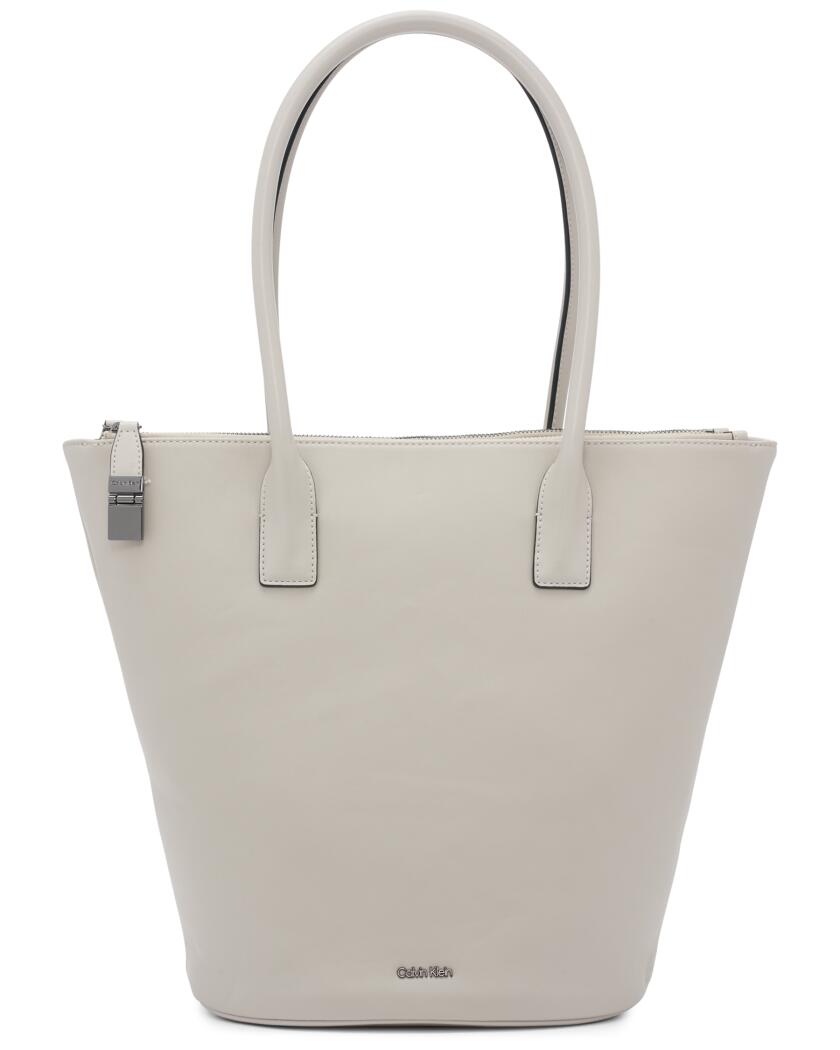 Other Combos to Try

Need more ideas, sis? Here are a few more ways to freshen up your work wardrobe.

Blazer + crewneck + jeans + heels
A crewneck paired with straight leg or slim bootcut jeans is a flattering look on its own, but you can layer the pieces with a blazer for an instantly chic vibe. Add a belt if you want a more cinched-in fit, but the outfit certainly works without it. Switch the top with your favorite crisp blouse for even more options. Finish off the outfit with heels or booties for an elongated look.

Midi dress + booties
Pair a midi dress with your booties or chunkier shoes for stylish one-and-done dressing. Try this combination with printed dresses, sweater dresses, shirt dresses and others for endless possibilities.

Printed blouse + leather skirt or pants + heels
A flowy printed blouse (especially one with a tie, ruffles or other feminine touches) paired with a leather skirt or pants is a perfect combination of edgy and flirty. Finish things off with block heel pumps.

Structured suit + new layers + kitten heels
If suits are still the status quo for you, think beyond the traditional suit and button-down blouse combination. Try layering a washable silk tee or rayon-blend knit shell underneath your suit, or pair a blazer with a dress. Play with length and materials as well. Longer-length and buttery leather/vegan leather blazers can add a bit of fun while still being polished. For a traditional pump alternative, try slingback kitten heels.