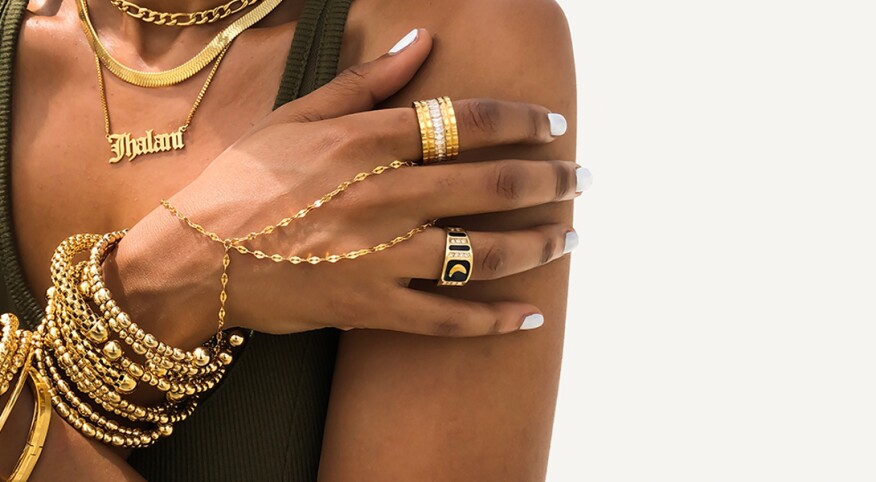 JLANI Jewels
Created by Lani Nesbit, JLANI Jewels is a eco-friendly line made of quality materials. Nesbit's skin is sensitive to nickel, a common element found in jewelry, so she so she made her own because there wasn't anything on the market for her. Filling this obvious void led to the creation of some of her most iconic pieces like the Flat Cuban necklace, the Africa necklace and the Isla bangle. Even though the pricing can be considered mid-range, JLANI Jewels has adorned the necks and arms of many celebrities, including Beyoncé, Angela Bassett, Naomi Campbell, Taraji Henson, Tyra Banks and Kelly Rowland.

Terri Ashley
In a sea of stud earrings and solitaires, Terri Ashley makes a welcome splash with earrings, necklaces, bracelets and other accessories in vivid colors and prints, interesting textures and geometric shapes. As her company story states, Ashley successfully brings us "edgy contemporary style that stands out." Some of my favorite designs, like the jeweled and tasseled Dionne earrings, look like they belong in a luxury department store or boutique. Yet these, like most items on her site, don't cost more than $30.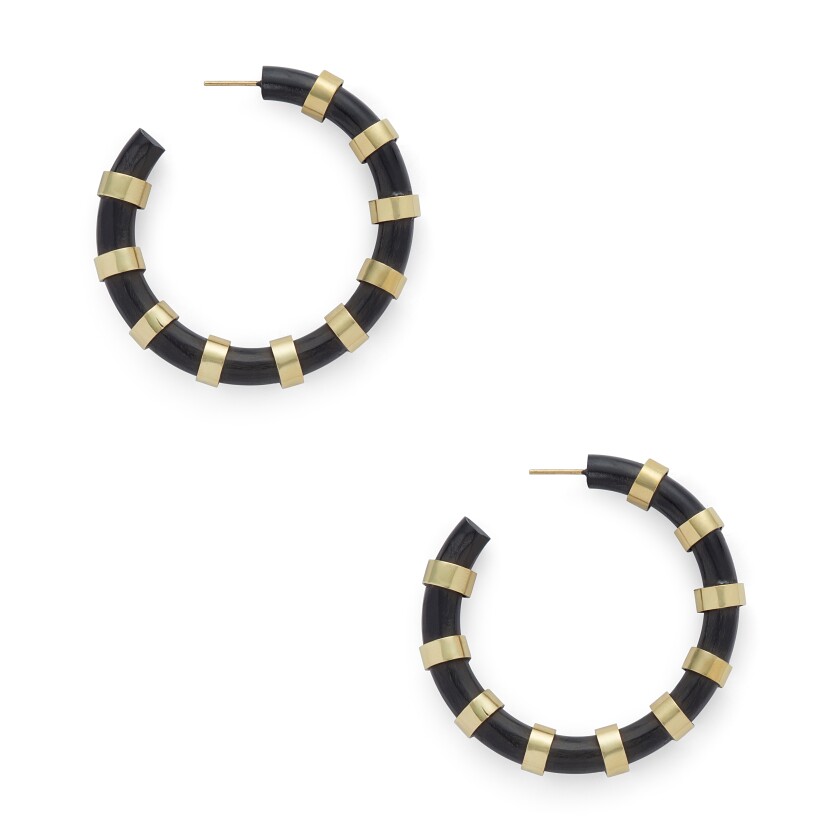 Shop Soko
Self-described as "designed in San Francisco, handcrafted responsibly in Kenya," it's one of the few jewelry lines of its kind sold at a luxury retailers like Shopbop, Orchard Mile and Amour Vert. I could only dream of owning most of the jewelry on those websites. But the artisans at Soko have created a line of luxury items that hard-working people like me and you can splurge on, like the Yara Drop earrings ($64) and my favorite, the Sabi Statement ring ($78). Many pieces cost even less. Yet Catherine Mahugu and her partners' creations have made their way to Michelle Obama's neck.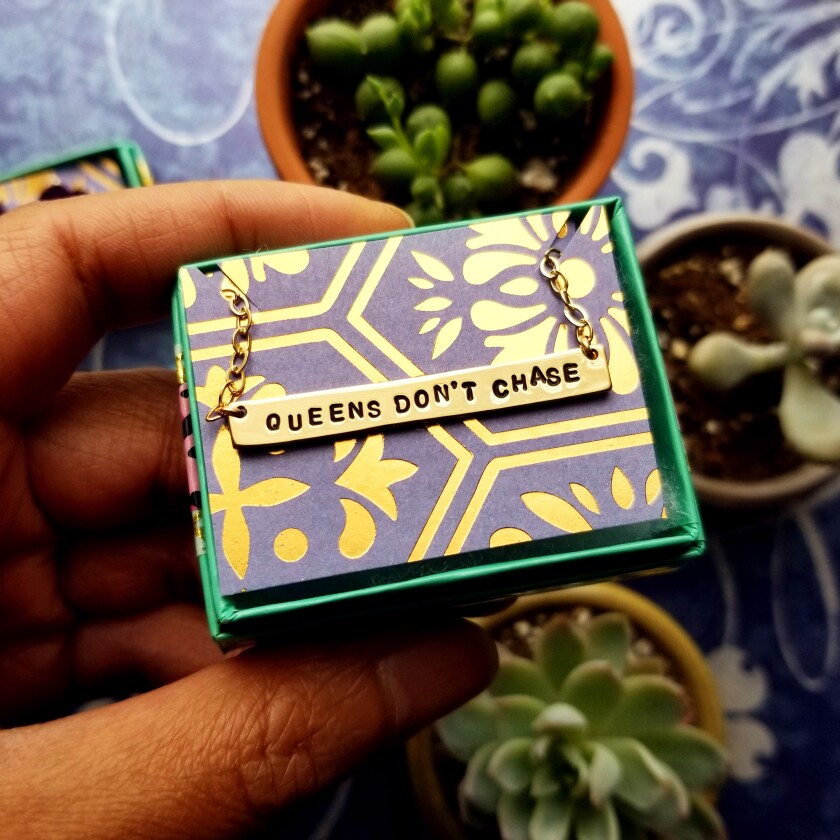 Arimas
The bio on Arimas' Instagram page reads, "Jewelry is handmade so pls be patient." The Philadelphia native lists her wide assortment of designs under the Art section of her website, and that's exactly what we find there. Sparkling druzy rings in the shape of the African continent, stud earrings and finger cuffs, tiny hair jewels and thin bangles with engraved quote charms are included in her wearable works. What I especially love is how dainty yet meticulously detailed her pieces are.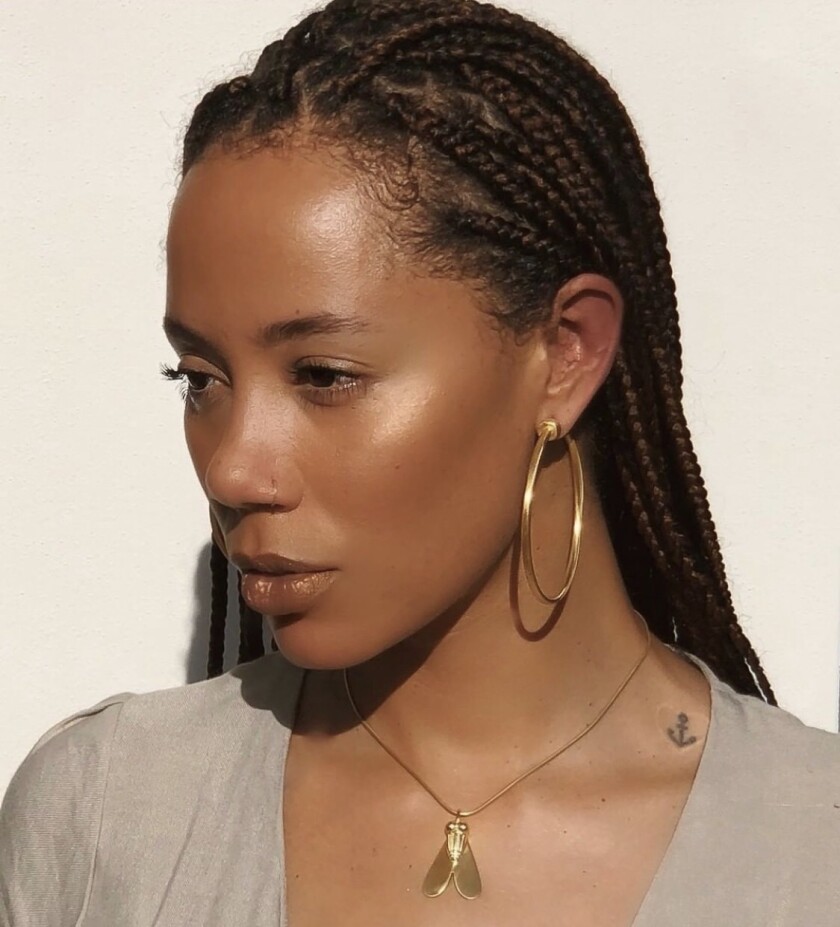 Gypsy BK
Anishka Boozer shares glimpses of her life, travels, tastes and love for vintage with her more than 100,000 followers on Instagram, and her jewelry brings all of those elements to life. Her other-worldly pieces sell out fast but she still has some great ones in stock. The gorgeous Indie hoop ($93) and the elegant Yoshi necklace ($77) are popular designs. Fan favorites include the Middle Eastern-inspired Ankle Cuff, so keep an eye out for those.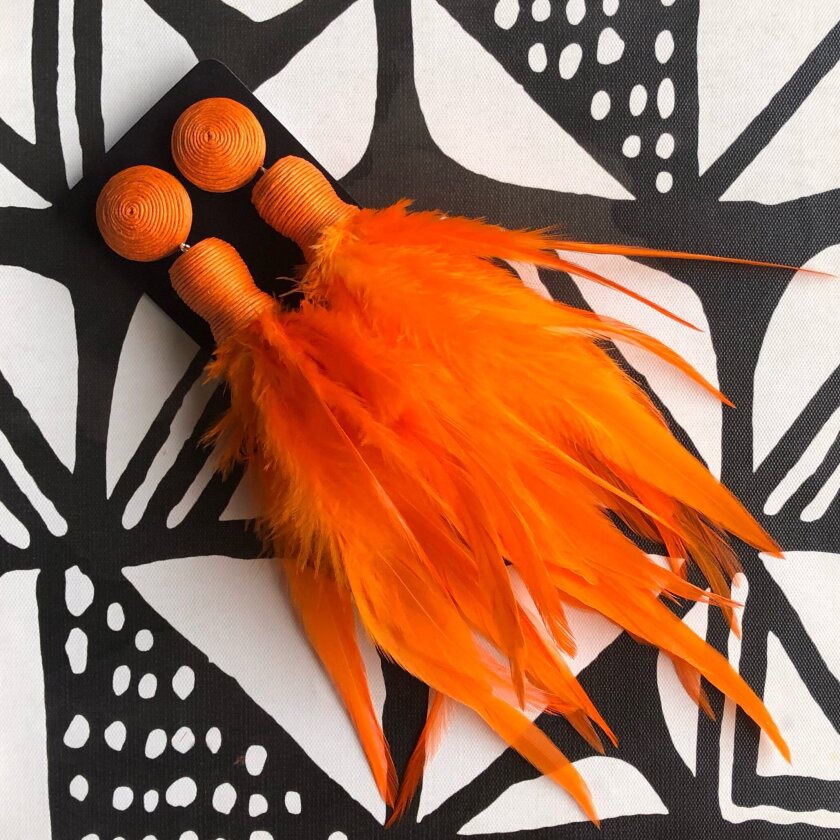 Ch0ked Handmade
With only $200, owner Ericka Myers started making chokers in her living room, even before they made their big style comeback a few years ago. Almost 3 years later, she has become a go-to designer, also noted for her dazzling rings and jeweled and tasseled earrings. With thousands of Instagram followers and fans ranging from celebrities to stylists to influencers, it's appreciated that her price point is accessible.