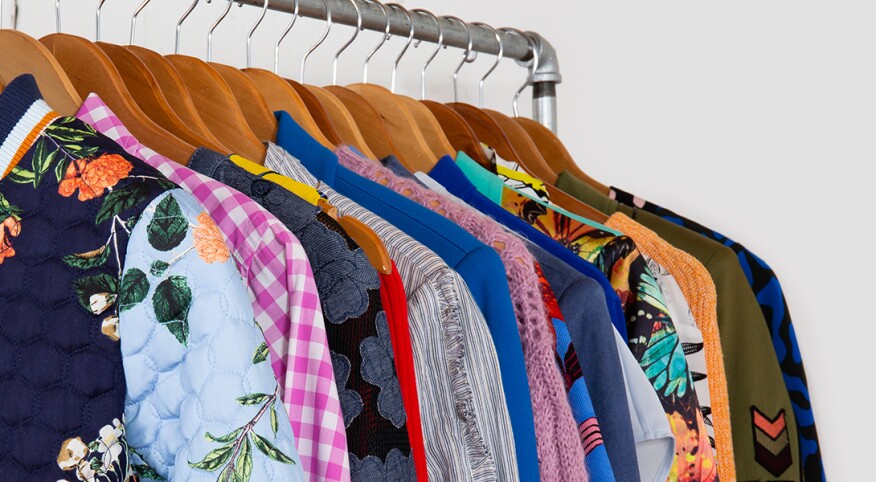 Have you ever wished you had your own personal stylist? Someone to browse all the new releases in your style and size, and select options they know you will like? I know I have. I love style and clothing, but combing through racks of clothes to find the right piece can be an ordeal.

Retailers are rethinking how to reach mall-weary women with offerings such as pop-up stores and designer capsule collections. Subscription boxes are part of that trend. Typically, an apparel company will mail curated clothing packages, filled with garments for your perusal, on a monthly basis. You keep only the pieces you like. The stylists who select the items base their choices on a survey you fill out when registering and your feedback on each box. Over time, these selections should better anticipate your preferences. Subscriptions usually run for a minimum of three months, and the fixed fee can be paid month-by-month or annually.

"Sisters" took a look at your options, focusing on brands that offer inclusive sizing.

Dia & Co
Size range: 12(XL) – 32 (5X)
Price: $20 set fee for styling plus the price of the clothing you decide to keep. Five items are sent per box.
Frequency: Customers can choose deliveries every two to three weeks, monthly or every other month or even make a one-time purchase.
Style notes: Catering exclusively to plus-size women, their silhouettes have curve appeal.

Gwynnie Bee
Size range: 0 – 32
Price: Subscription plans start at $49 and vary depending on the number of items sent at a time. A 30-day free trial is available for the two-item-at-a-time plan; after this trial period, the price for that plan is $69.
Frequency: Monthly
Style notes: Though the site doesn't carry specific petite or tall sizes, members under 5 feet 3 inches, or those over 5 feet 9 inches, can browse a curated collection of items.

Stitch Fix
Size range: 0 – 16 and XS – XXL; 14W – 24W and 1X – 3X
Price: $20 set fee per styling, in addition to the price of the clothing you decide to keep.
Frequency: If automatic styling is selected, you have the following options: a box of five items every two to three weeks, every month, every other month or every three months. Otherwise, you can also choose to set up stylings manually.
Style notes: Stitch Fix often partners with top designers and influencers to create exclusive collections. Collaborators include Jason Wu, Rebecca Minkoff and fashion blogger Katie Sturino.

Stylogic
Size range: 12 – 36 (L – 6X)
Price: $20 set styling fee, in addition to the price of the clothing you choose to keep. Five items per box, whose prices average $49 each.
Frequency: Options to receive sets manually, every two to three weeks, every month or every two months.
Style notes: The items in each box are referred to as a set, making up a complete outfit chosen by your stylist.

Wantable
Size range: XS – 3X and 0 – 24W
Price: $20 set styling fee, in addition to the price of the clothing you choose to keep. If you choose to keep five or more items a set, a 20 percent discount is applied.
Frequency: Customers can set their own automatic shipment frequency or request shipments manually.
Style notes: Wantable offers a styleedit featuring clothing for everyday wear and a fitnessedit featuring workout wear. Their boxes also include seven items, as opposed to the standard five items most subscriptions offer. Wantable's stream allows subscribers to see new items matching their style and request them in their next month's shipment.

Armoire
Size range: 0R – 24W
Price: Starts at $149 per month, or prepaid plans for less.
Frequency: Monthly subscription of four items per box. The number of items can grow over time, if you so desire.
Style note: A good choice for those who change their look frequently. Armoire offers subscribers the opportunity to rent clothing for as long and as often as they want. There is no option to purchase garments.

Trunk Club
Size range: Petite XXS – XXL, 00P – 12P; Standard XXS – XXL, 0 –18; Plus sizes 0X – 4X, 12W – 28W
Price: $25 per set styling fee, which is waived for Nordstrom card members. The Trunk Club is a subsidiary of Nordstrom.
Frequency: Trunk Club doesn't consider itself a subscription service, as it doesn't require customers to purchase boxes monthly. The option exists, however, to be sent a trunk on a monthly or quarterly basis or at any other specific interval upon request.
Style note: The Style Swipes feature allows subscribers to swipe left or right to approve or reject styles and clothing items, creating data that helps stylists curate selections based on your personal style.

Natalie Attired
Size range: 2 – 22
Price: $20 styling fee, plus the price of each accepted garment. You're offered a discount when you select more than three garments out of any box.
Frequency: Monthly, quarterly or custom intervals
Style note: The service offers a wide selection of jewelry and other accessories.