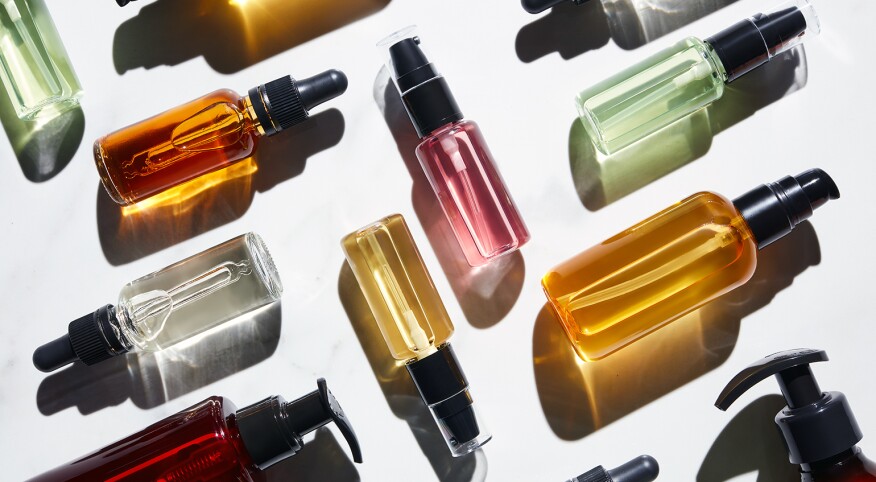 Oils are experiencing a bonafide beauty resurgence. Gabrielle Union credits luxe face oils for her forever-21-years-old complexion while Tia Mowry and Lupita Nyong'o sing the praises of natural oils as night serums and makeup removers. It seems nutrient-packed oils have gone from facial pariahs to buzzy darlings. Natural-beauty bloggers have long touted the benefits of face oil for dry skin with ringing endorsements of jojoba, castor and avocado oils, but it's safe to say the method is officially mainstream.

Wait, aren't we supposed to avoid oil?

From puberty on, most of us have spent a lifetime side-eyeing oil touching our precious pores. That's mainly because of the association between oil and acne, which is caused by clogged hair follicles. Certain oil ingredients may plug follicles and lead to stubborn bumps, so oil-free became the cosmetics industry buzzword to show their products were in the clear for acne sufferers.

Good to know: The FDA doesn't regulate the ingredients in most beauty products or stand-alone oils, and there isn't a standard test to identify acne-causing ingredients. As a result, many skin care professionals rely on manufacturers to supply a non-comedogenic, aka non-pore-clogging, label. It's not a perfect system, but it's a generally trusted way to ID oils that won't aggravate acne.

So, what can face oil do?

Dry skin really benefits from oils, says Michelle Henry, a New York-based dermatologist who specializes in skin of color. Aging reduces the natural lipids, or fatty compounds, in our skin, dimming that glowy plumpness we associate with youth. Powerful fatty acids, protective antioxidants and nourishing vitamins in oils help our skin retain elasticity and essential moisture. Dry skin can affect anyone, but some studies suggest Black women may be slightly more susceptible to the condition than women of other ethnicities.

Are oils right for me, though?

If your skin is oily or acne-prone, talk with a dermatologist to determine if face oil is safe for you. But if you suspect you have dry skin, first make sure it's not just dehydrated. "Dry skin can appear irritated or scaly, whereas dehydrated skin is sunken, dull and emphasizes fine lines," Henry explains. Dry skin wants oil-based moisture whereas dehydrated skin needs water-based moisture. If your skin is dry, go for a non-comedogenic oil like neem or castor. Sisters with any skin type can try Fresh Seaberry Moisturizing Face Oil, $52. You can also try Josie Maran 100% Pure Argan Oil, $48, which is suitable for dry, sensitive and normal skin.

OK, how does this oil thing work?

Face oils are best applied at night, when your skin is more absorbent. Henry recommends using face oil after a water-based moisturizer to help trap the water and keep it from evaporating from your skin.