To Protect and Serve (Face)
As you keep yourself healthy, say so long to that plain-looking mask and give one of these functional and fashionable face coverings a try.
After emerging as a pandemic in early 2020, the coronavirus is still very much with us as we go into the winter, and experts predict we'll be dealing with its effects well into 2021. The good news: Wearing face coverings may help stop the spread of the virus. Better news: Those face masks have come a long from the blue paper variety! In the months that we've been wearing them, designers have come up with face coverings that will keep your health protected and your look poppin', providing options that go far beyond the strictly utilitarian surgical masks of the spring. Check out these facial PPE MVPs and be safe, in style. Many are made by crafters in our communities. Learn more about effective mask materials here.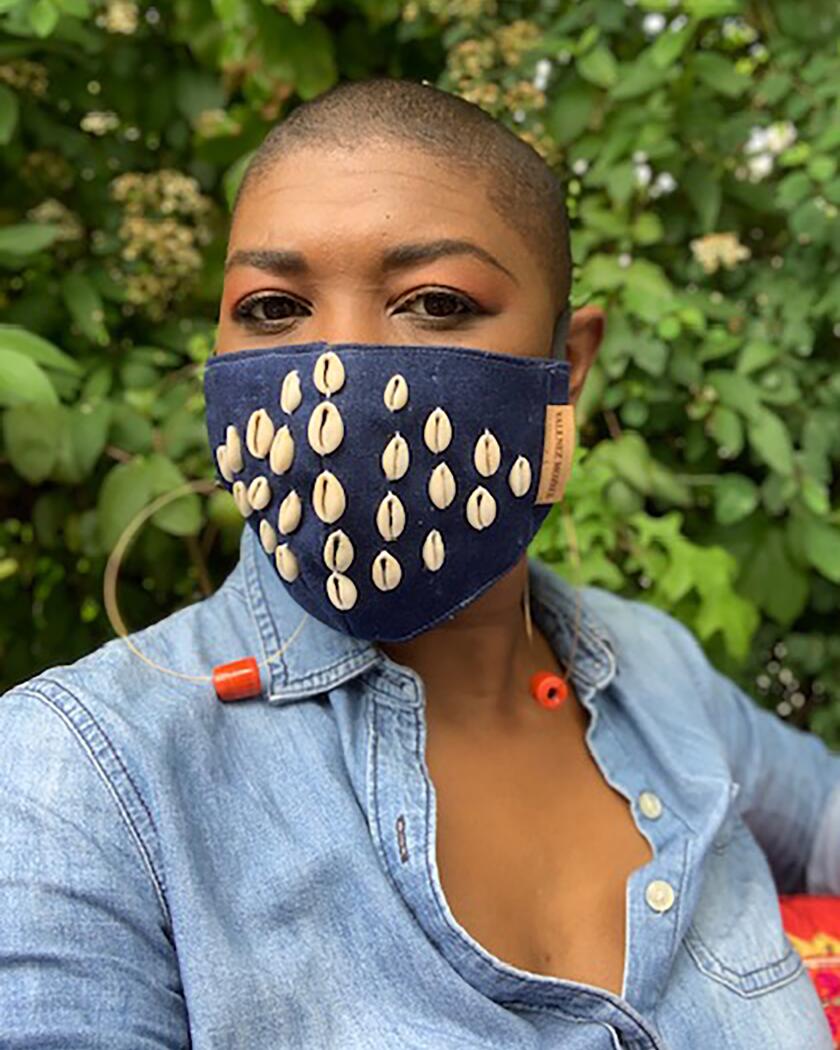 Everyday elegance
We love the versatility of denim, especially when fashioned into this mask by Brooklyn-based-maker Vallnez Mozell. The hand washable three-layer covering incorporates a sewn-in filter and soft muslin backing. And hand-sewn South African cowrie shells are cool motherland-inspired accents. $28 (vallnezmozell.com)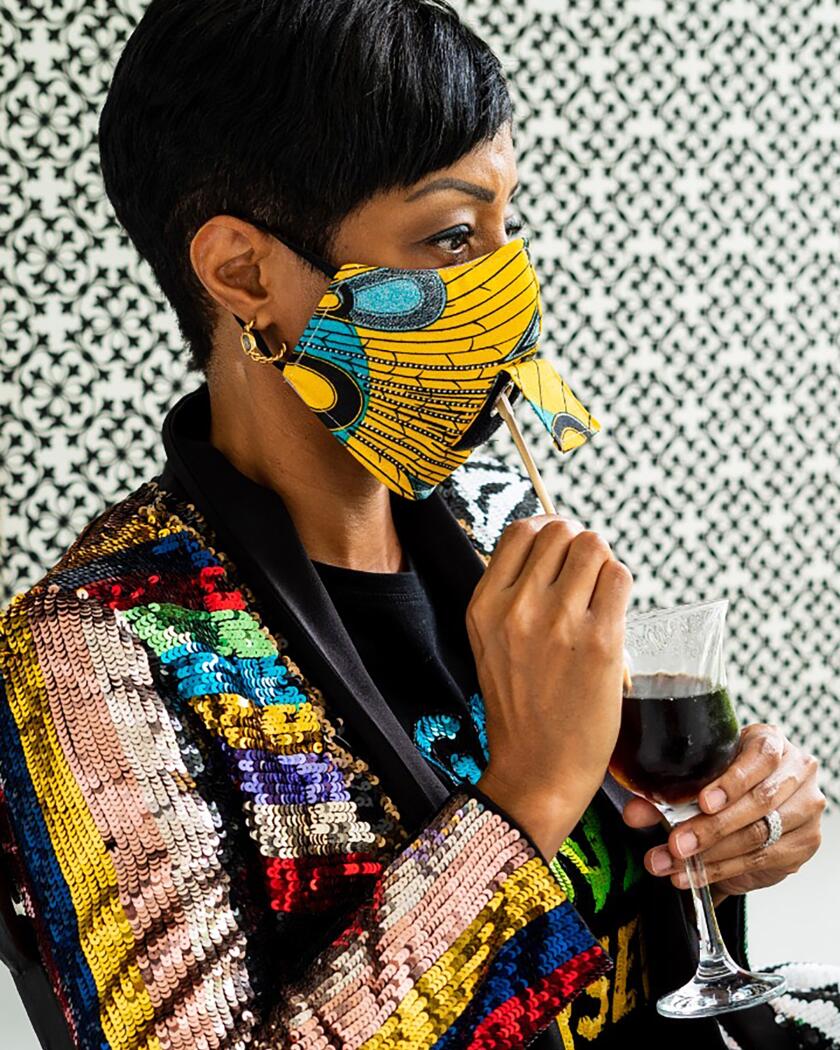 Pretty practical
Safety doesn't stop at happy hour. At least not when you're wearing Jamaican designer Eroleen Anderson's innovative mask, which incorporates a hole for a straw, handily concealed behind a front flap. Keep the flap closed when you're tooling around town; flip it up when the drinks start to flow. $6 (interiorsbyeroleen.com)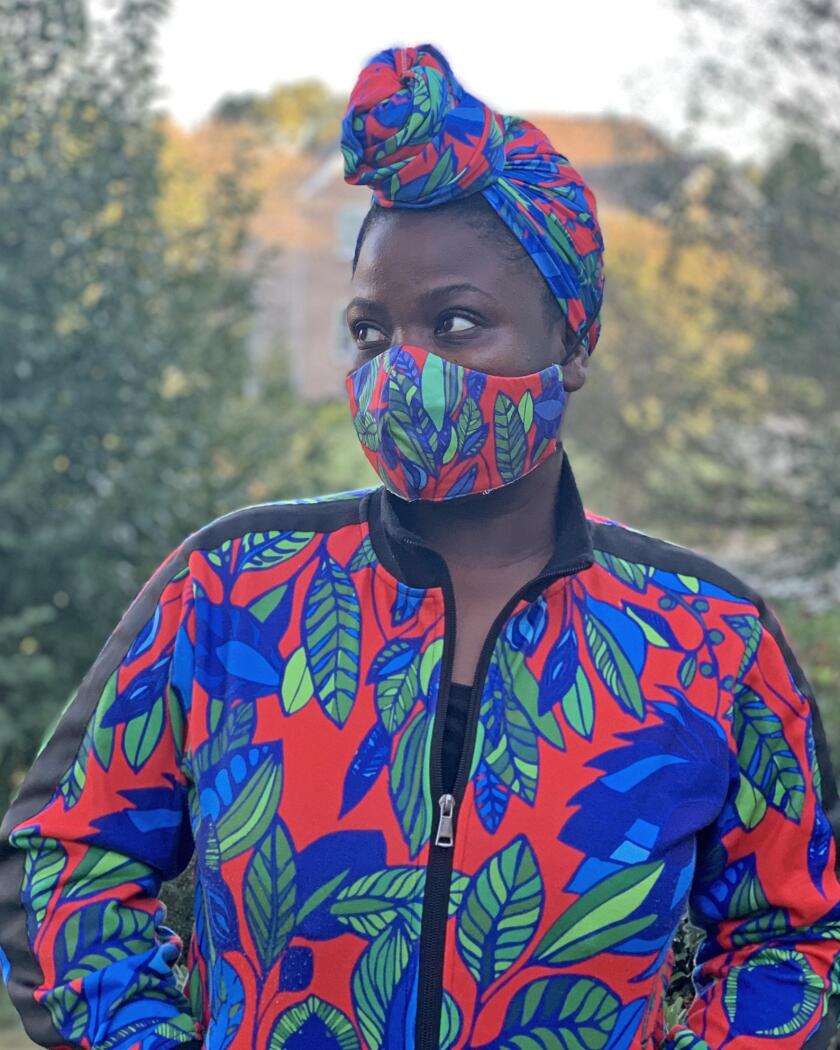 COVID-chic combo
If you're all about the matchy-matchy life, you'll love Rochelle Porter's face masks, most of which have matching headscarves. We adore the vibrant red-and-green Lala floral print mask, which has a built-in filter and twin elastic straps for a secure fit. Paired with the Lala print scarf, it's a head-turning combination. Want to match even more? Commit to the full Lala look with athleisure apparel in the same print. $18 mask, $28 scarf (rochelleporter.com)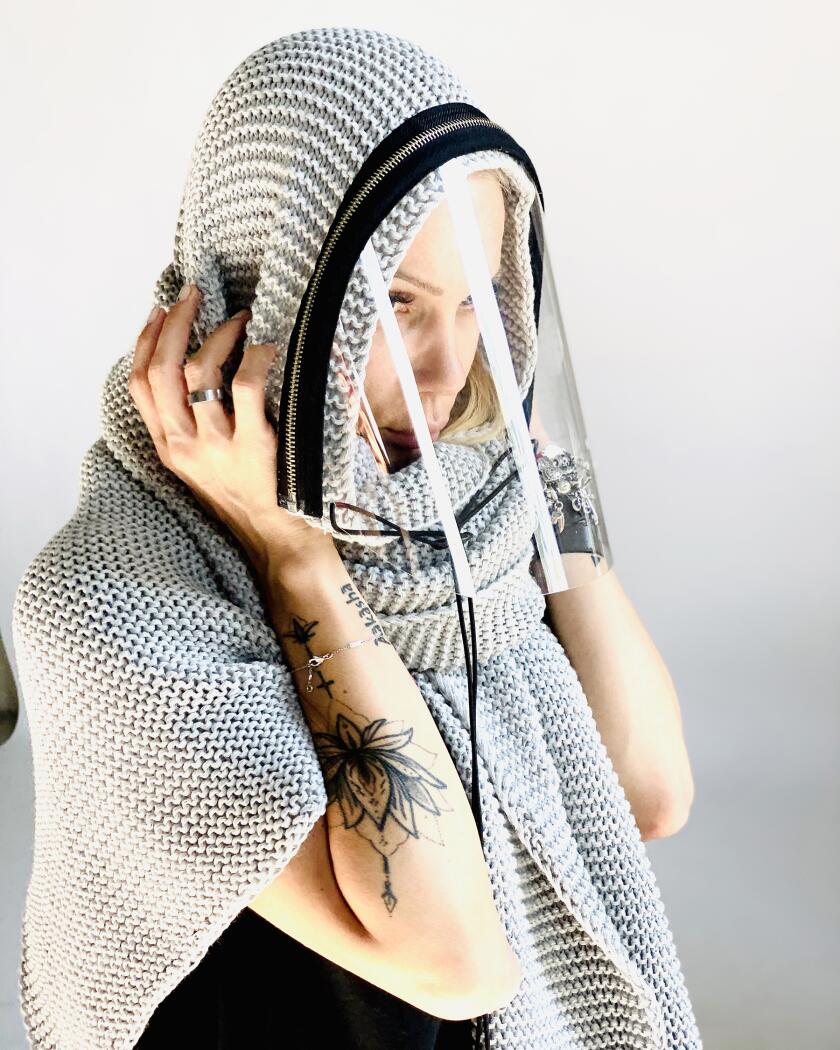 Wrap star
Stay toasty and protected in Aakasha's cozy scarf, which features a transparent face shield. Available in black or grey, the knit muffler can be worn long and loose or wrapped as a hood, with the shield securely zipped to the scarf, thereby covering your entire face. A toggle at the bottom of the shield keeps the cold — and the corona cooties! — at bay. $47 (aakasha.com)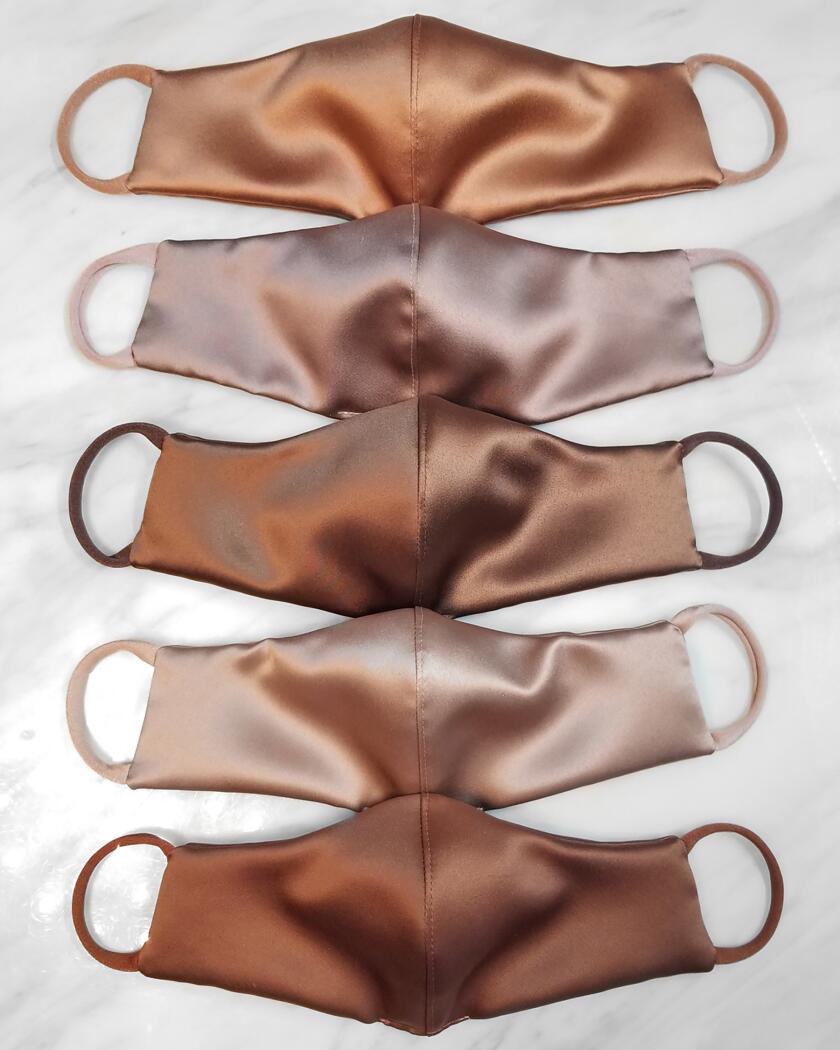 Smooth innovator
Wearing something silky always makes us feel special, and these silk satin masks from KGVCX are no exception. Available in five skin-matching shades ranging from taupe to mocha, they offer the versatility of a neutral lipstick, putting the emphasis where it rightfully belongs — on you! Double-layered with spandex loops, the coverings come in contoured or straight styles and can be customized to your measurements. $26.25 (etsy.com/shop/KGVCX)