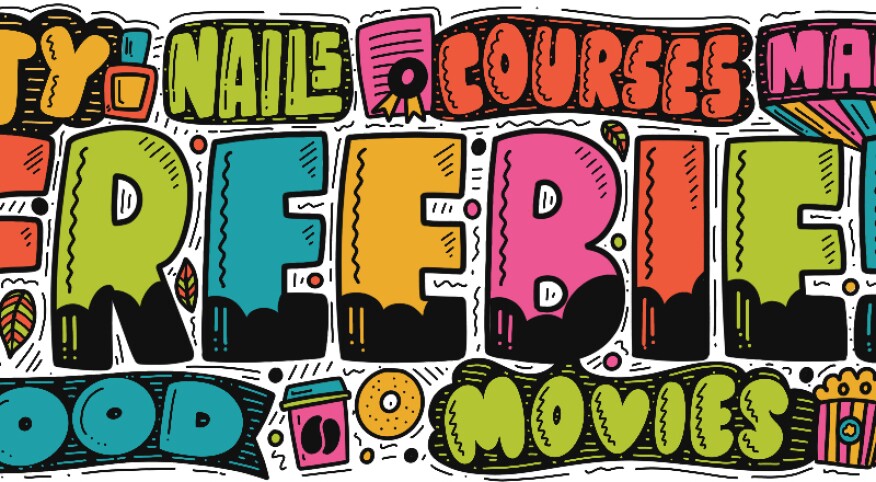 Whether you're stretching a tight budget, want to try new products or simply love the thrill of a deal, you can scoop up free products and services from companies itching to make you a new or newly loyal customer. There's a little legwork involved in finding all this free stuff, and we did it for you. Here are some of the best freebies available right now.

Beauty and Haircare

● Free samples — Freeflys.com is a go-to destination for free personal care and beauty samples. The site acts as a massive directory for the many, many freebies out there. The selection ranges and changes daily and includes both recognizable brands and new companies. I was able to grab a travel-size sample of my favorite face cream and some curly-hair lotion to try on my kids. To request samples, expect to fill out a brief form and provide your email address.

● Free nail and hair salon services — Sign up to be a volunteer or model at salonapprentice.com, and you can get free or discounted salon services. You'll have to be flexible with your schedule and, in some cases, with the service they provide, but scoring a free mani-pedi or relaxer is a big win! When you sign up, you'll create a profile and specify what services you're willing to get. Keep the CDC's and your state's health guidelines in mind when booking grooming services.

Food and Household

● Free samples — Freeflys.com is also a great place to score freebies on groceries or items for your home. Samples range from free snacks to pet food to vitamins.

● Free dining out — Free burgers, donuts and pancakes ... yum. Many restaurants offer free food through their loyalty programs or apps. Freesamples.org is another online directory that scours the internet and provides a convenient list of the food freebies available.

Entertainment

● Free drive-in movies — Walmart is offering free movie tickets to its drive-in family movie tour at store locations across the country. The movies aren't new, but it's a fitting time to rewatch Black Panther. (Rest in peace and power, Chadwick Boseman. Wakanda forever.)

● Free movie screenings— In some areas, major cinema chains are beginning to reopen with safety measures such as reduced capacity, mandatory face coverings and improved ventilation systems. Eventually going to the movie theater will be a normal thing again. Consider your coronavirus risk. If and when you feel comfortable, check out gofobo.com for free screenings of new and upcoming films.

● Magazines — Get free magazine subscriptions at valuemags.com. Selections include both digital and print subscriptions and come with no strings attached. You won't even have to enter a credit card!

Education

● Free college courses — Go back to school for free by taking classes at Coursera or Udemy. Both offer free courses from well-known colleges and universities like Yale, Stanford and the University of Pennsylvania. You won't get college credit for the free classes, but they're a great way to learn something new or brush up on some skills. For example, Coursera offers Chinese for Beginners, while Udemy has a course on job interview skills.

● Free e-books — Download the Libby app or visit libbyapp.com to borrow free e-books and audiobooks from your local library.