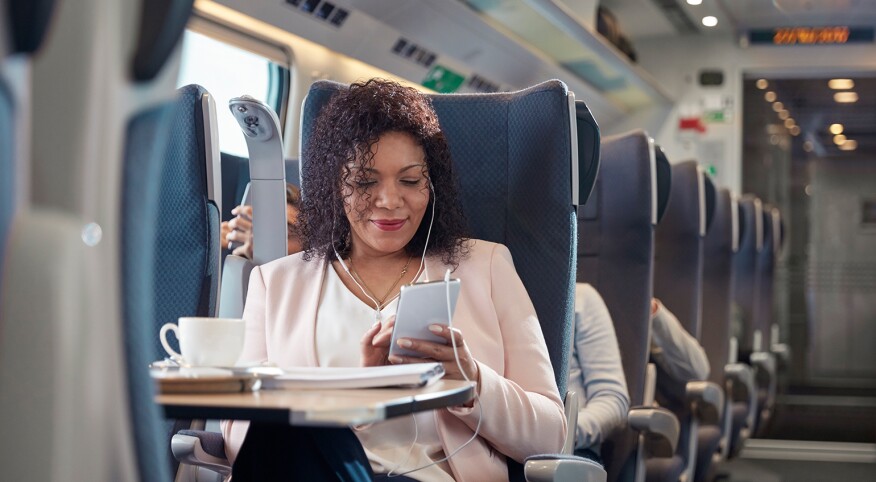 Health
1. Smile savings
Get dental work for a fraction of the cost from dentist-supervised students. Go to ada.org and click on Education/Careers, then click on Dental Schools and Programs to find dental schools in your area. You should call the school before you go to be sure they offer this help; not all dental schools offer this assistance.
2. Save big on health care
Enroll in a flexible spending account at work and pay up to $2,750 of health or dependent care bills with pretax dollars.
3. Apply for free meds
Go to the MedicineAssistanceTool.org to search for programs that offer financial assistance. Patients who qualify can save hundreds of dollars. The site was created by the Pharmaceutical Research and Manufacturers of America.
4. Elder's eye care
If you're 65-plus, you may qualify to have a volunteer ophthalmologist perform a comprehensive medical eye exam and provide a year of care with no out-of-pocket cost. Visit EyecareAmerica.org.

Travel
5. Take a daycation
"Intraday stays" allow the use of a room and amenities — pool, restaurant, spa, sports center — for 3 to 12 hours. Discounts can be 75 percent less than an overnight stay. See HotelsByDay.com and DayRooms.com.
6. Discount train rides
Amtrak cuts 10 percent off most fares for riders 65-plus. Via Rail Canada offers 10 percent off adult fares for travelers over 60.

7. Free walking tours
Visit GlobalGreeterNetwork.info to find out about taking tours with local guides. There's also NewEuropeTours.eu, which offers no-cost city walking tours with locals in Europe and Israel. In the U.S., call the chamber of commerce in your destination.
8. "Restaurant Week" eats
These are held during a city's slack season for tourism. You'll eat at top restaurants for a fraction of the regular cost. Be sure to reserve early.
9. Use an ATM overseas
Currency exchange booths in foreign countries tend to charge much higher fees than you'd pay if you just used an ATM. Also, stick to the local currency. Your purchase will cost about 20 percent more if you use dollars.

Auto
10. Shop late in the month
There's a scramble to meet quotas then, and salespeople seeking bonuses may share the wealth with you. Also, AARP's Auto Buying Program can save you big bucks. Check autos.aarp.org.
11. Cost estimator
RepairPal.com gives free quotes for car repairs and recommends competent repair shops.
12. Buy gas on Mondays
It's the cheapest gas day in 29 states, according to GasBuddy. Save up to $30 a year.
13. Older-driver discounts
Take a safety course and you may save about $100 a year on car insurance. AARP offers a Smart Driver course.
14. Rent remote
Choose a location near, not at, the airport, for a lower rental rate. Go to AutoSlash.com to track your reservation and apply deals and coupons.

Shopping
15. Max out couponing
Use more than one grocery store savings app. Combine Ibotta, Checkout 51 and Shopmium, and save hundreds of dollars a year.
16. Regifting rewards
Buy gift cards for up to 35 percent off their face value at CardCash.com and CardPool.com, where the cards are sold by gift-getters who don't want them.
17. Swap clothes online
RehashClothes.com has more than 10,000 items of clothing and accessories that its members can swap for just the cost of postage. See something you like? Offer a piece of clothing in exchange. You might save $100 on a nice dress or jacket.
18. Retroactive refunds
Stores will often refund the difference if an item drops in price soon after you buy it. Get the Earny app or Paribus app to find and claim refunds.

Financial Services
19. Free credit reports
Visit AnnualCreditReport.com once a year to request your score from each of the three credit-reporting companies, Equifax, TransUnion and Experian.
20. Reimbursed ATM fees
Most online banks and some traditional banks will reimburse you for fees incurred when you use another bank's ATM. That can save you an average of $4.72 per transaction.
21. Hire a haggler
Not a negotiator? Companies like Billfixers and Billshark will haggle with your cable TV company or other service providers, in exchange for a cut of your first year or two of savings. Billfixers says it saves clients an average of $300 a year.
22. Unclaimed property
Check states where you lived. They might be holding money from a savings account that you forgot, or an uncashed refund check. Go to Unclaimed.org, find your state and enter your name.

Insurance
23. Stop smoking
Nonsmokers, exercisers and people who maintain a healthy weight can get as much as a 50 percent savings on life insurance.
24. Combine and save
Companies charge up to 20 percent less if you get home and auto insurance policies from them.

Entertainment
25. Get free e-books
You can download nearly 60,000 public domain e-books, including many classics and favorites, at Gutenberg.org. Save $3 to $10 per e-book.
26. Cut cable costs
Call your internet provider or TV service to see what it will do to keep you loyal.
27. Stream free movies
Go to kanopy.com. If you belong to one of the 4,000 participating public libraries and campus facilities, you can stream about 30,000 movies for free. You could save about $156 a year over renting movies online.

Technology
28. Prepaid smartphones
A prepaid plan lets you pay up front. If you don't regularly browse the web on your smartphone, prepaid plans can save you money. A non-prepaid plan can cost $55 per month. Prepaid plans can go for $35.
29. Check card policies
Major credit card networks — American Express, MasterCard and Visa — often provide extended-warranty coverage for many products at no extra charge. Be sure to check before buying an extended warranty.
30. Find free Wi-Fi
Download Wi-Fi Finder, an app that locates free Wi-Fi nearby. But be safe: Don't do financial transactions.
31. Cut Microsoft Office
Download LibreOffice or Apache OpenOffice. Their free programs are usually able to open Excel, Microsoft Word and PowerPoint files. Save up to $150.

Dining
32. Free birthday goodies
The website Thrillist has a list of 96 major food and restaurant chains that offer free items to help you celebrate your special day. At Benihana restaurants, for example, you can receive up to $30 off your bill during your birthday month.
33. Coupons for meals
Check at restaurant.com. A coupon that costs $10 could be worth $25 off your bill. Savings: $15.
34. Have a happy meal
Many bars and eateries offer discounts on appetizers during happy hour. For example, at a Del Frisco's Grille restaurant in California during happy hour on a weekday, cheesesteak egg rolls are $7 (normally $15). Share three such plates with a friend and save $24.