Last year, many of us weren't able to see our daughters, moms, sisters, aunties, daughter figures or mother figures in person for Mother's Day, and Sisters From AARP recommended a few movies to watch together virtually. This year, however, as coronavirus cases continue to decline, getting together seems safer and possible. So, grab some healthy snacks, break out the bubbly if you're so inclined and get ready for a movie date with that special lady or ladies in your life.

We recognize that for some Mother's Day is a bittersweet holiday, but watching a movie that you know your mom would have loved is a way you can still share a good laugh or cry with her in spirit. So, whether you're in the mood for a gripping drama, laugh out loud comedy or a poignant documentary, here are six shows and films to put on your watch list.

The First Lady
(Showtime)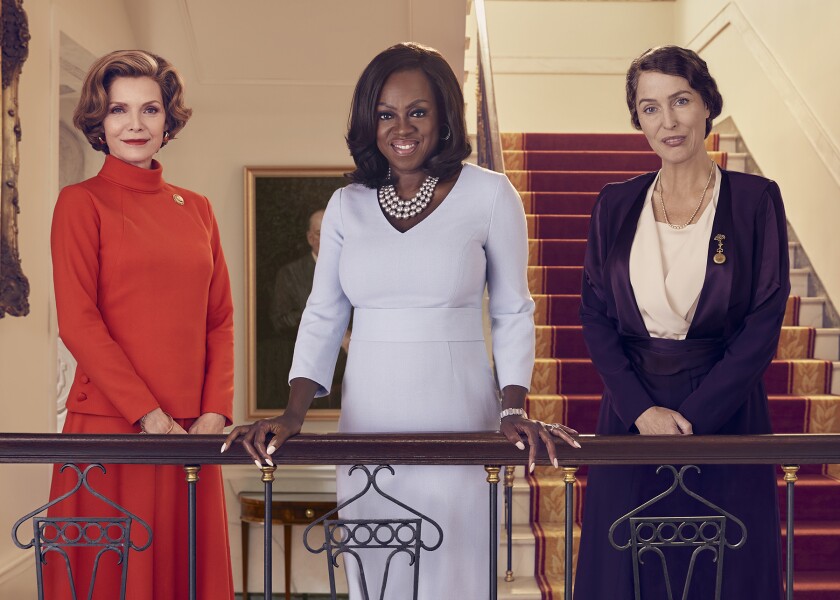 This revelatory limited series takes a deep dive into the personal and political lives of several of the most memorable first ladies in American history. But to be honest, you had us at Viola Davis playing Michelle Obama! We can't wait to watch the dynamic Davis embody our forever FLOTUS — the toned arms, savvy fashion sense and her quiet strength as a mother, wife and all-around boss. Rounding out the stellar cast are Michelle Pfeiffer as Betty Ford and Gillian Anderson as Eleanor Roosevelt.


Cheaper By the Dozen
(Disney+)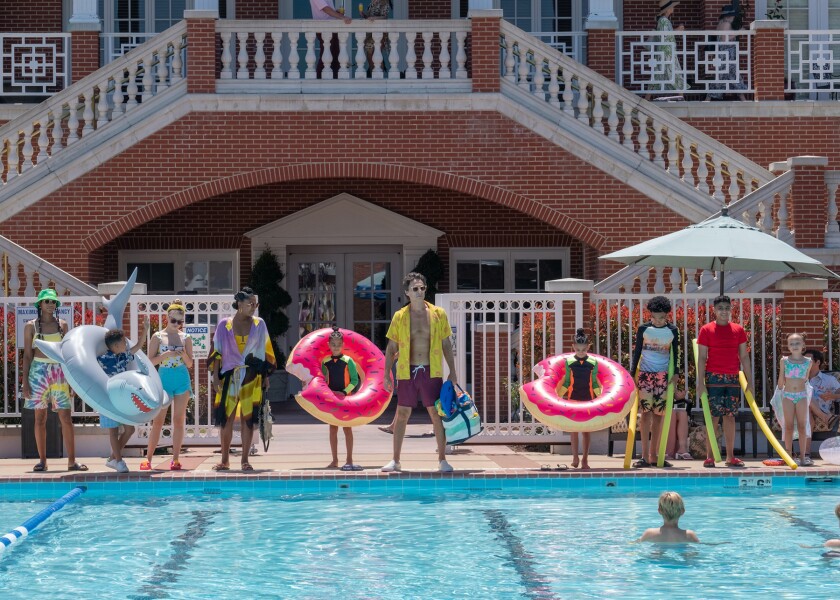 Gabrielle Union stars as a busy mom who has her hands full with the all-breakfast restaurant she runs with her second husband (Zach Braff) and their blended and multiracial family of ten kids. Cowritten by black-ish creator Kenya Barris, this Disney reboot of the 2003 comedy of the same name starring Bonnie Hunt and Steve Martin offers wholesome fun for the whole family. However, this remake addresses issues of racial discrimination and microaggressions that are unique to a Black woman married to a white man and raising biracial children.


Through the Night
(Amazon Prime Video)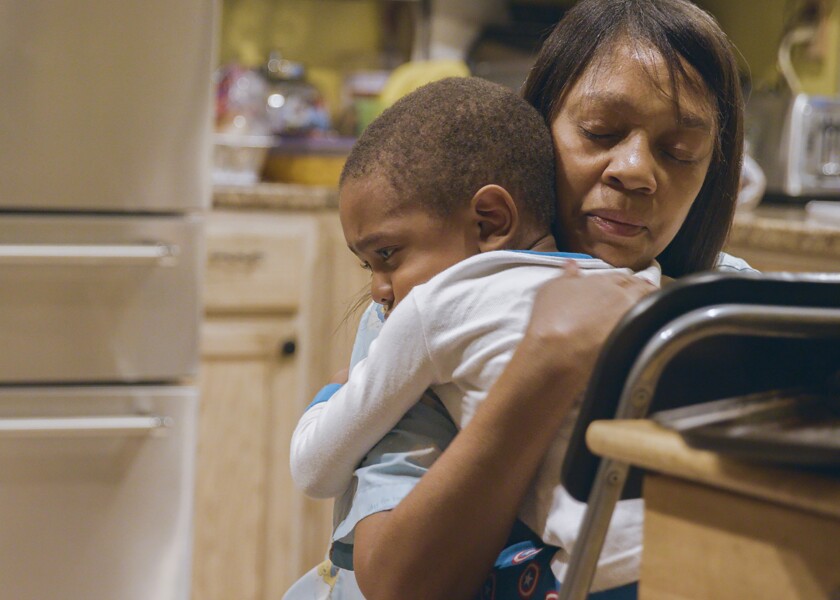 Directed by Loira Limbal, this moving documentary follows two tireless single mothers living in New York City who leave their kids with a 24-hour day care center in order to go to work. The owners of the center are a loving husband and wife team, and the wife is so dedicated to her role as a child caregiver that, as the film reveals, she often neglects to take care of herself. We all know resilient super women like these and Limbal handles their stories with tender care.


King Richard
(Amazon Prime Video)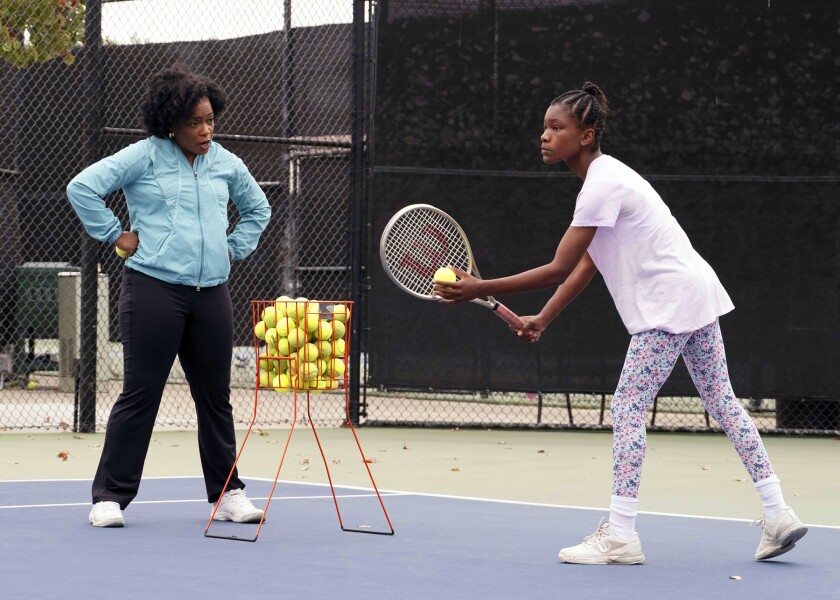 We loved seeing Aunjanue Ellis on the red carpet in a dress embroidered with a tribute to her mother. See why she has been showered with praise and earned an Academy Award nom for her portrayal of Oracene Price, mother of tennis champs Venus and Serena Williams, and the steadfast former wife of Will Smith's "King Richard." Ellis is a familiar face and she recently portrayed Hippolyta, an unexpectedly widowed and middle-aged mother who goes through an empowering transformation in the sci-fi horror series Lovecraft Country. Smith praised his costar and friend at the Essence Black Women in Hollywood Awards, saying, "... at the core of Aunjanue is a fierce, noble integrity."


A Madea Homecoming
[Netflix]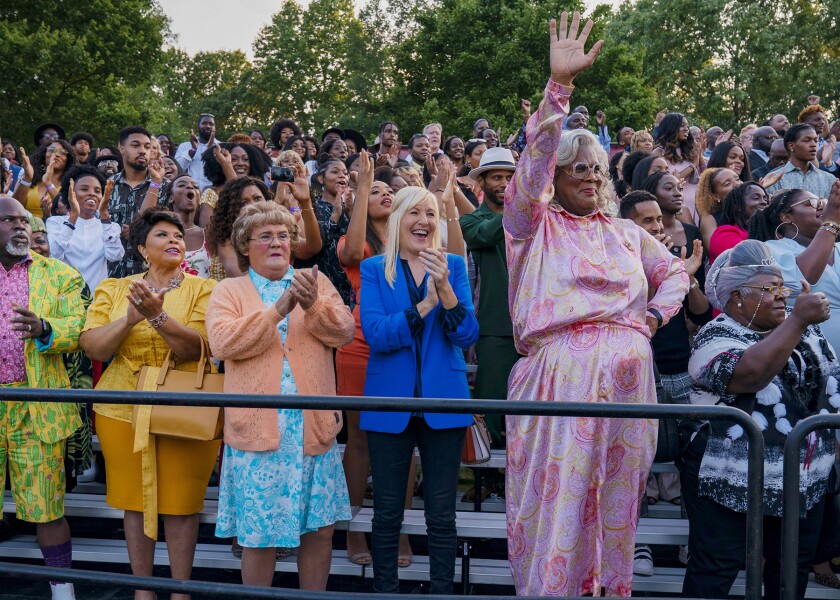 Tyler Perry is back as Madea. And the loveable Browns, played by David and Tamela Mann, are back in the house, too. Hallelujer! This time the drama is centered around the matriarch's great grandson's college graduation festivities. As expected from this hot mess family affair, crass humor and hijinks ensue. One critic calls it, "the best Madea movie yet." Stay tuned for the hilarious closing credits where a long and flowing silver-wigged Madea spoofs Beyoncé and the frenetic Coachella performance captured in her Homecoming documentary.


The Beauty of Blackness
(HBO Max)

Sisters, do you remember your first visit to the Fashion Fair counter? And if you were fortunate enough to go, didn't attending the Ebony Fashion Fair fashion show with your mom or auntie give you life? Because of this nostalgia and brand loyalty, it's nice to take a walk down memory lane with members of the original Fashion Fair team and prominent makeup artists, beauty editors and celebs, including singer Kelly Rowland and model Pat Cleveland. Directed by two Black women, the documentary traces the history of this iconic Black beauty brand, created by Eunice Johnson in 1973, and chronicles Fashion Fair's relaunch (sold online at FashionFair.com and at Sephora) by former Ebony executives Desirée Rogers and Cheryl Mayberry McKissack.