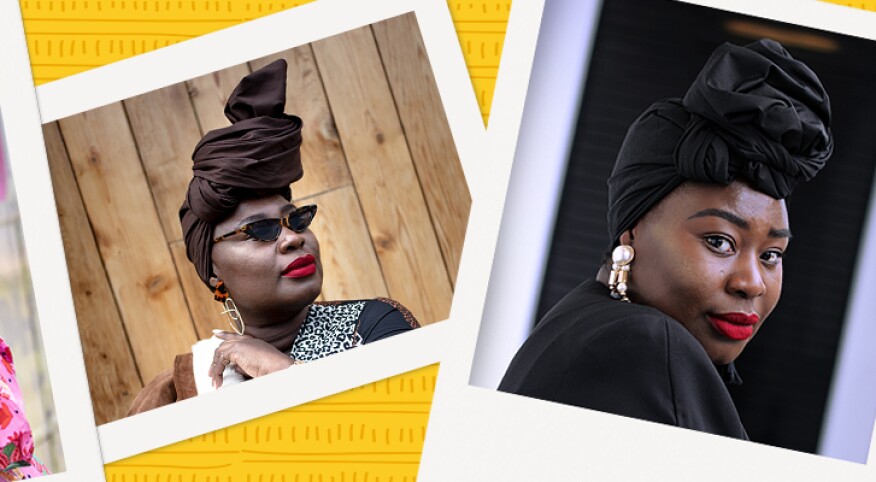 With higher temps, temporarily shuttered salons and the switch to a more relaxed wardrobe for those who no longer commute, turbans, scarves and head wraps have been the hero headgear of spring and summer. Within minutes, a turban can be folded, wrapped and tucked, and we can be out the door (or to our next Zoom meeting) looking chic! The challenge, however, can be head-to-toe styling. Without inspiration, we may think that with a turban we must wear one specific style or colored outfit. Not so! Some of my favorite stylish Instagram influencers are often seen in head wraps and turbans, showing us just how seamlessly they can be integrated into any wardrobe and anyone's personal style. Check out these options and get ready to turn some heads this fall.

Keep It Simple
A quick way to incorporate a turban is by pairing it with a very simple ensemble. Folake Huntoon of Style Pantry shows us how to do so by choosing to top off a simple color-blocked outfit with a turban of her choice. By keeping the garments simple, she allows both her body and her turban to be the star and makes it easy to find a coordinating head piece. You can dip your toe into this style, pairing your favorite LBD with a scarf that's your choice of print and color for starters. To learn more about the history of head wraps and where you can purchase them online, click here. (@stylepantry)

Shift Into Neutral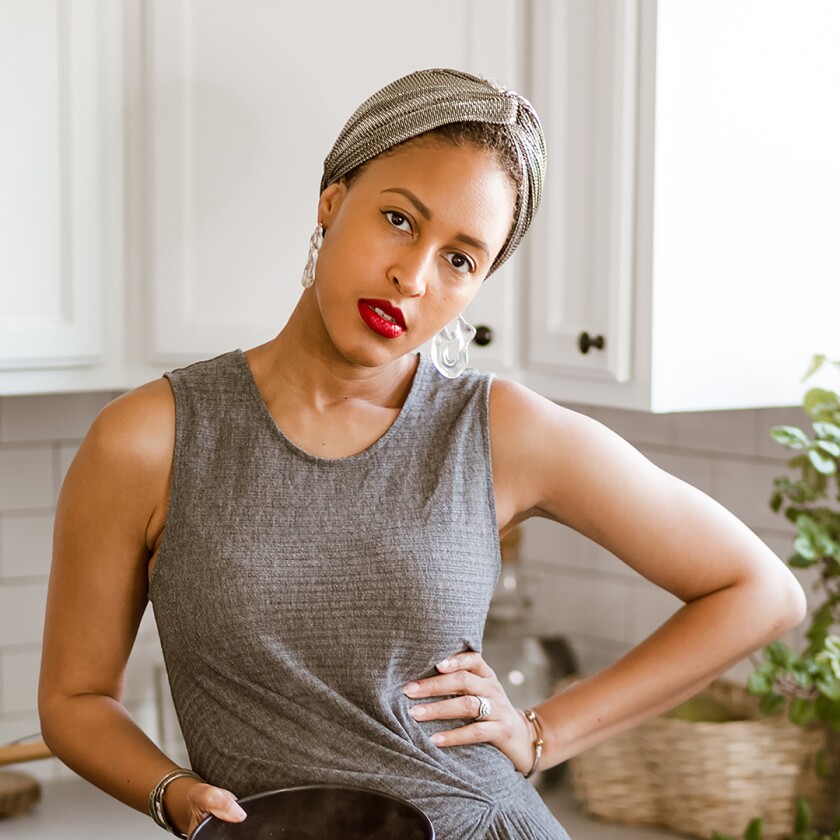 Neutral color palettes have become a huge trend in both loungewear and street wear. Jendayi Asha of Jendayiasha Creative and Honey Social Co., who spends her busy workdays as a photographer, brand strategist and designer, pairs her head wraps with comfy separates in greys and browns. The muted tones give her the freedom to mix and match with solid, but also printed and textured wrap materials. (@jendayiasha)

Go Boho
If you're more of a maximalist, you might prefer to make more of a statement. Cris Cavallari of Shop ICCON, and the Is It Tuesday? podcast gives us the keys with her polished bohemian style. She pairs her wraps with voluminous wide-legged pants and maxi dresses, while being generous with the accessories. Her turbans play a role in an overall masterpiece of an outfit. Try this at home by pairing a simply-wrapped scarf with oversized glasses, bangles and statement jewelry. (@cris_cavallari)

Have Fun With Color!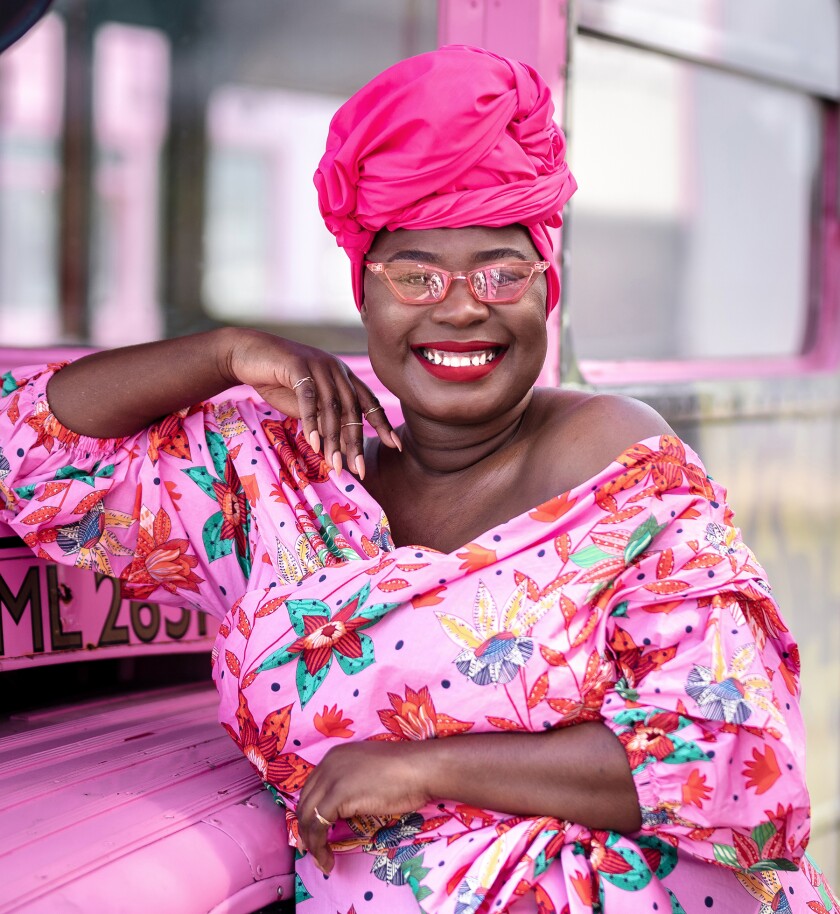 Musemo Handahu of Miss Lion Hunter uses an assortment of solid turbans in a rainbow of colors to complement her favorite printed and patterned ensembles. Try this at home by pairing your most vibrant ensemble with a turban in one color from the look and watch how it provides the perfect head-to-toe cohesion. (@misslionhunter)

Bold & Beautiful
Washington, D.C. stylist Katorra Enoch-Longshore of StyledforU gives us the keys to pairing a head adornment with a bold look. Try bright colors such as neons and edgy silhouettes like those provided by a high neckline or frilled top. Don't be afraid to pair your turban with long hair — they don't have to be reserved for when it's almost wash day. Let your scarf be a part of your hairstyle.

Create a theme
Claire Sulmers, editor-in-chief and founder of Fashion Bomb Daily, is known for being both à la mode and avante-garde. When wearing a turban, she seamlessly incorporates it as a part of her statement of the day, as seen in her ensemble matching a leopard top with a leopard turban and super luxe fur.

Experiment with various looks: Take one of your existing favorite outfits, try topping it with a head wrap and see what happens!