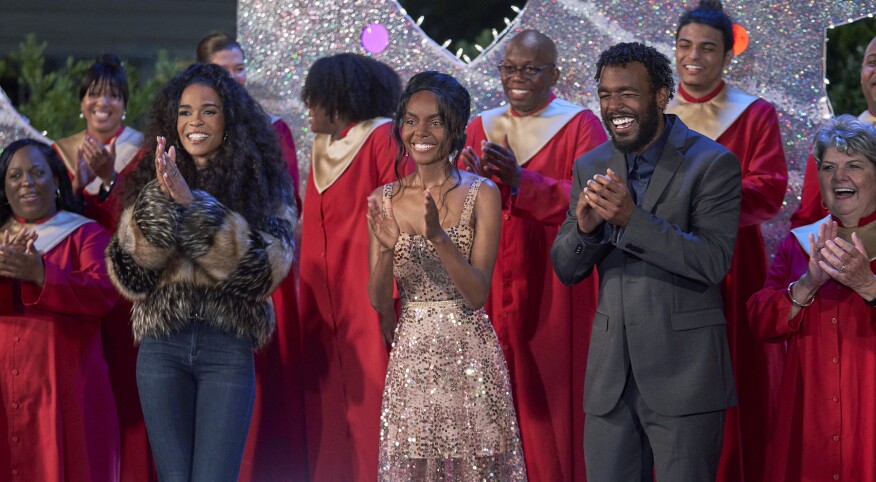 While the chestnuts are roasting and Jack Frost is nipping, curl up with a cup of hot chocolate and a heart-warming holiday movie … or two or three. For your yuletide viewing pleasure, we've outlined where to watch whimsical winter wonderland holiday specials and TV movies full of music, romance, drama and holiday cheer, all featuring strong, smart and sassy sisters.


Apple TV+

Get in the spirit with Mariah Carey and her exclusive global holiday event, Mariah's Christmas: The Magic Continues. Watch the "Queen of Christmas" belt her holiday hits, including her new single, "Fall in Love at Christmas," with rising R&B star Khalid and gospel great Kirk Franklin; a new rendition of the seasonal favorite, "Christmas (Baby Please Come Home)"; and her beloved sing-along classic, "All I Want for Christmas Is You," which recently reached diamond status, having sold 10 million units. Apple TV+ is available on the Apple TV app and at tv.apple.com for $4.99 per month with a seven-day free trial.


Lifetime

After a busy day of exchanging gifts and chatting and chewing with close-knit family and friends, unwind by watching Writing Around the Christmas Tree (airing Dec. 25 at 8 p.m. ET). It's about a jaded romance novelist who breaks her personal streak of bad romance when she meets a handsome fellow scribe during a quaint writers' retreat.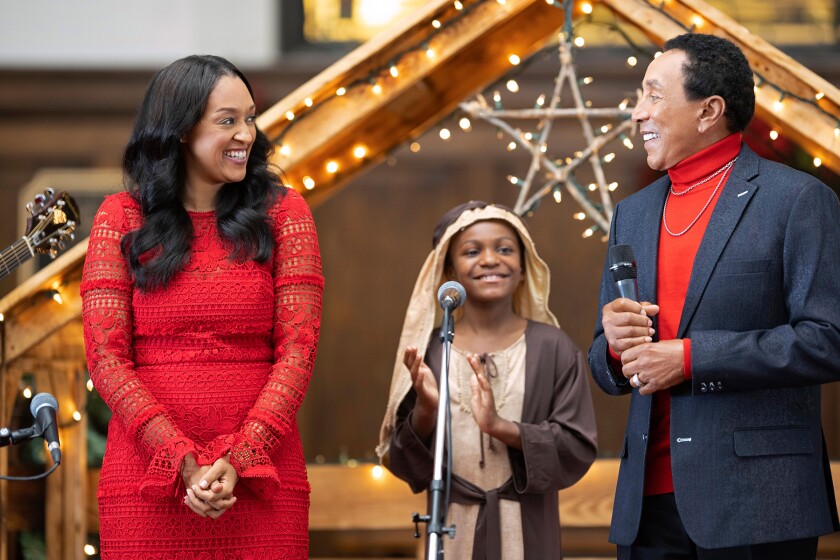 Want more kissing under the mistletoe moments? Check your local listings for re-air dates of festive films from the 2021 "It's a Wonderful Lifetime" lineup, including Merry Liddle Christmas Baby, starring Kelly Rowland in this third feel-good installment of the Liddle family saga; Miracle in Motor City, featuring Tia Mowry-Hardrict as a woman tasked with booking Motown legend Smokey Robinson for her church's annual Christmas pageant [1] ; and Kirk Franklin's A Gospel Christmas, starring Demetria McKinney as a young pastor who finds a Christian love connection while getting her new church home's choir ready for the yearly winter concert, and featuring songs written and arranged by Franklin. To level up your holiday movie watch list, binge holiday favorites from previous seasons on Lifetime's YouTube Channel page.


Hallmark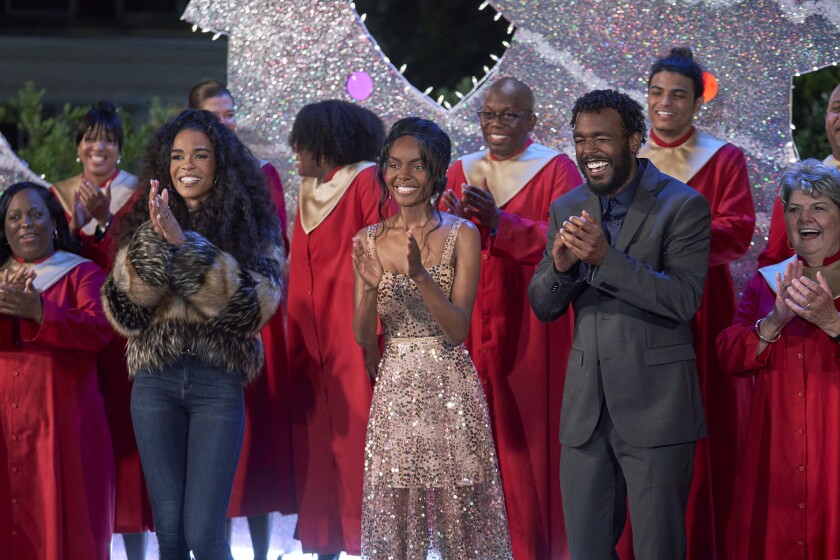 In the countdown to Christmas, we can always count on Hallmark for a feel-good time. And we love seeing wholesome stories starring sophisticated ladies like A Holiday in Harlem, about a jet-setting business executive who reluctantly spends time with her family in Harlem and rekindles a crush; A Christmas Treasure, starring Jordan Sparks as a writer who has a chance meeting with a charming chef; Christmas in Harmony, starring fresh face Ashleigh Murray and easy-on-the-eyes Luke James as exes who reunite for the sake of their town's holiday chorus (costarring Michelle Williams and Loretta Devine); and Our Christmas Journey, starring Holly Robinson Peete in a role that mirrors her life — a devoted mother with an autistic son. Visit HallmarkChannel.com or download the Hallmark Movie Checklist app to check for encore airings throughout the holiday season.


BET+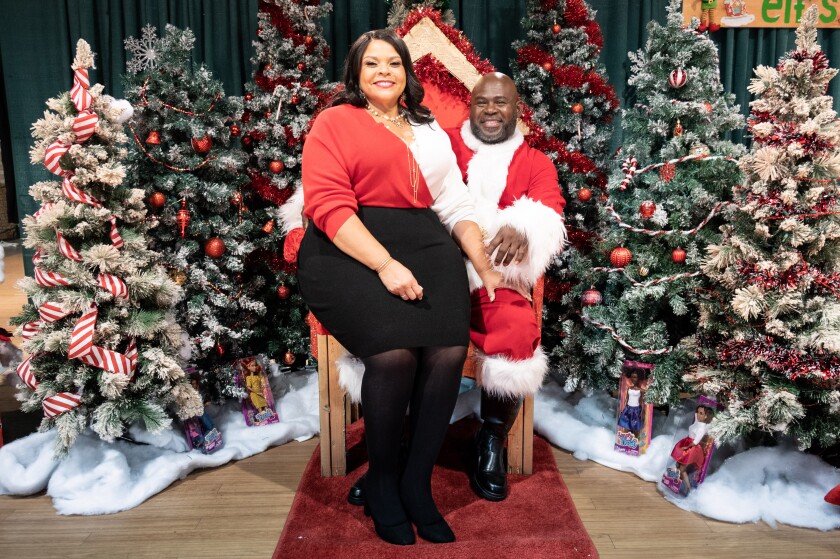 If you're dreaming of a Black Christmas, BET+ has a host of new holiday movies to help keep your spirits bright, including A Rich Christmas, featuring newcomer Tyler Abron as a spoiled brat who learns the true meaning of Christmas when her father (Bill Bellamy) forces her to live and work in a family shelter; the comical Soul Santa, starring David Mann and Tamela Mann of Meet the Browns fame, about a reformed con man who hides out as a shopping mall Santa and wins back his family; Christmas Déjà Vu, starring Amber Riley as a Grinch-like lass who has her wish to become a music star granted by a Christmas angel; and A Jenkins Family Christmas, directed by Robin Givens and costarring Kim Coles, the story of two sisters struggling to preserve their family holiday traditions in the wake of their father's passing, when a half-sister they didn't know existed shows up and stirs things up. These family-friendly flicks are streaming on BET+. To watch, sign up for a free seven-day trial.


OWN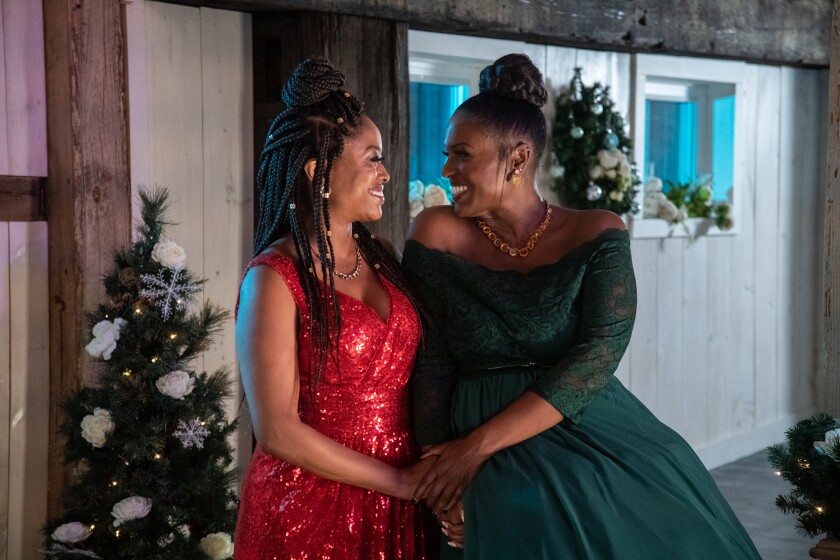 Not to be outdone, OWN offers season's greetings in the form of its own holiday originals:

A Chestnut Family Christmas, about a pastry chef and live-in cook who invites her family to "her home" for the holidays; A Sisterly Christmas, the tale of two sisters (Deborah Joy Winans and Lisa Michelle Cornelius) with different ideas about the reason for the season; and A Christmas Stray, about a lonely businessman who befriends a stray pup and falls for a fetching vet. Don't worry if you missed the original air dates — catch encore presentations on OWN throughout the holiday season on discovery+ and the Watch OWN app.