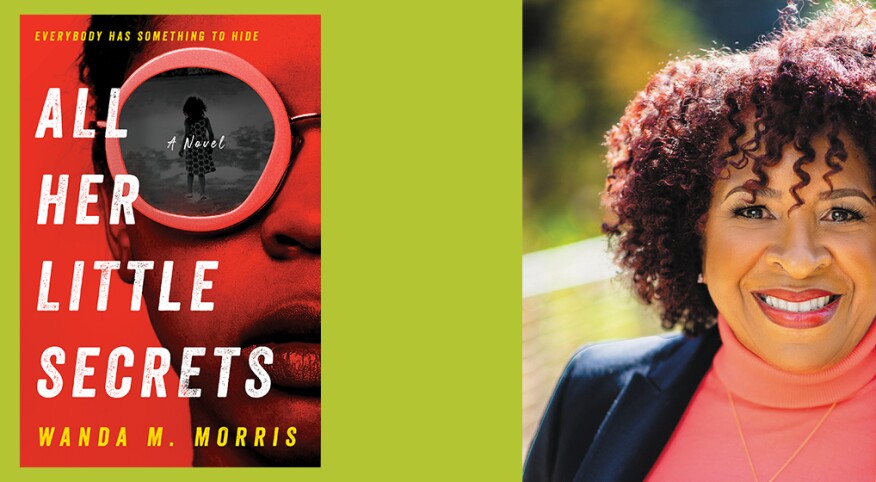 [Editor's note: The contest to enter for a chance to win a copy of this book has now closed.]

Taking on a new challenge or career can be daunting when you are a woman of "a certain age." I won't go into specifics, but let's just say I've been a member of AARP for a few years now. For me, pivoting and deciding to write the book that would change my life came with heartbreak and tears, as well as an overwhelming sense of accomplishment and joy. Over the 13 years it took me to write my debut novel, All Her Little Secrets, I had a baby, but also suffered several personal setbacks, some of my own doing. That baby is now in middle school and the setbacks are behind me.

Back in 2008, I wrote the first draft of All Her Little Secrets, a story about a Black female lawyer caught in a dangerous conspiracy following the death of her boss. I didn't have a clue what I was doing, but I'd always loved to write ever since my first short story in high school when I dreamed of writing books. However, I was encouraged to pursue a "real job," so I went off to college to become a lawyer.

The quality of that first draft was less than stellar. But it wasn't the quality of my writing that deterred me from publication. It was my own self-doubt. After writing that first draft of the book, I put it away for years, convinced that no one would want to read a book about a Black woman in her late 40s who worked with abominable people. Yes, I too bought into the misguided thinking that all success and achievement belonged to those 30 and under. I told myself: I'm a corporate lawyer with a good job, so why would I want to write books?

But six years ago, I had a health scare — the kind of health challenge that makes you seriously consider your mortality and the legacy you leave behind. I thought about all the things I do for everyone else — my family, my friends, my colleagues. But what was I doing for myself? What was I doing that gave me joy? I retreated to that thing — writing. I pulled that manuscript out again. It was bad, as all first efforts are, but that was OK. I could make something bad better. While working as a lawyer, I took night classes, attended workshops, all the things that would help me improve my craft.
I thought about all the things I do for everyone else — my family, my friends, my colleagues. But what was I doing for myself? What was I doing that gave me joy?
Just as I was humming along with my writing, my company decided to reconfigure my department. In the process, I was assigned a new role that essentially amounted to a demotion. I was devastated and, candidly, embarrassed by what I thought was a descending trajectory in my career. I stopped writing again. But in that time I realized I missed the joy that writing gave me. A few months later, I returned to the manuscript. After revising it, I started sending out query letters to get an agent, the first step for getting traditionally published. That effort yielded enough rejection letters to paper my bathroom wall. But instead of putting the manuscript away, I kept writing and revising. I also built myself a community, fellow writers who supported me through the rejection.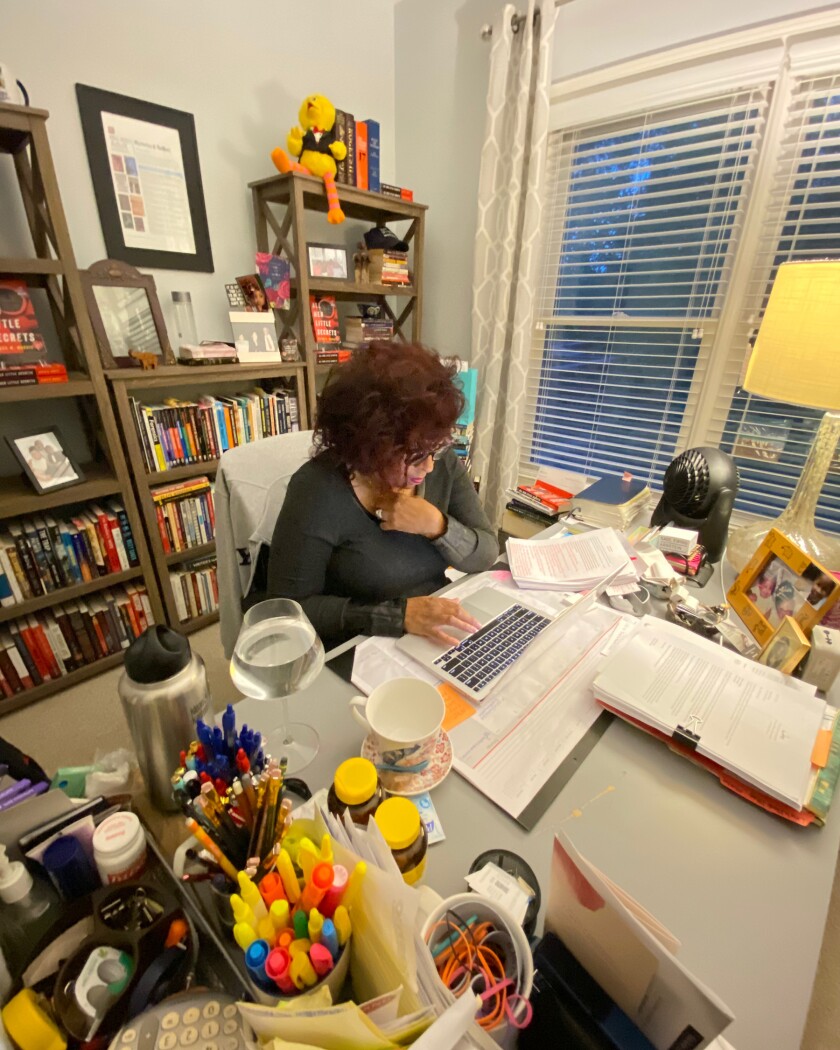 In 2018, I was finally on my way. There were more query letters and more rejection. And then the worst happened. The day I learned that I had been accepted into a mentoring program for writers, I got a call from my brother. He had been feeling fatigued and finally decided to see a doctor. The doctor wanted to run a few tests. My brother had always led a healthy lifestyle, so we were hopeful the tests would all come back negative. They didn't. He was diagnosed with end-stage cancer. He was gone three months after I received that call.

I couldn't write after his death. My book deals with a sibling relationship and to write about one when I was in the throes of grief was impossible. But I was gentle with myself, an important lesson to remember as we journey to the next chapter. I decided to step away from the manuscript again. I needed time to heal before I could write again.

When I picked up my writing again in 2019, I felt stronger, and I was sure I was on my way to getting an agent in just a matter of months. Not so. There was more rejection. Agents told me the premise was good, but the writing wasn't. I could have stopped but I didn't. Instead, I held onto the words of "I Almost Let Go" by gospel singer Kurt Carr — "I was right at the edge of a breakthrough but couldn't see it." I knew if I stayed with this my breakthrough would come. It finally did.

In the summer of 2019, I sent my manuscript to an agent and 24 hours later, I got an email from her. She wrote that she was "Loving" the book! Less than a year later, I had a two-book deal with William Morrow/HarperCollins publishers. My first book came out on Nov. 2!

There were so many times I could have given up. And a few times I did. But every time some obstacle threatened to drive me off course, I got back in the game. The reward for doing so is to see my dream come true.