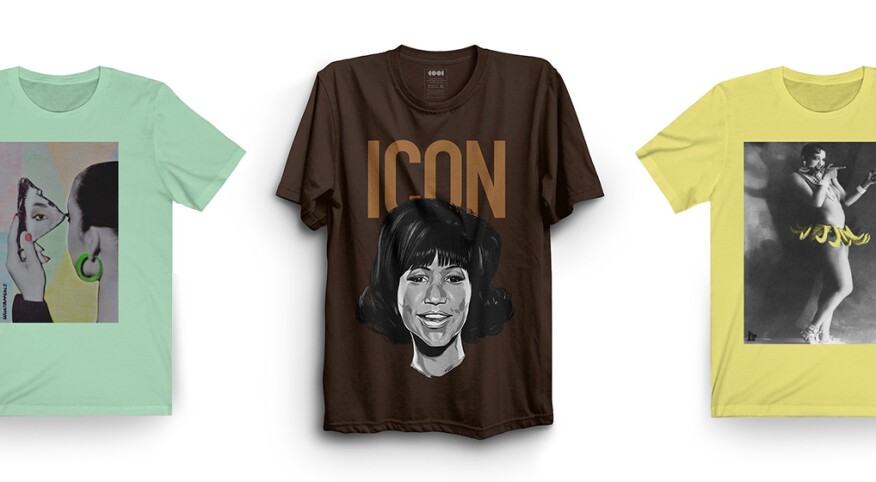 As a teen, I spent a lot of time putting records on the turntable and plastering my bedroom walls with posters of my favorite music artists. Prince and George Michael were well represented. But Sade held her own with the fellas on my wall of fame. And like most sisters who came of age in the '80s and early '90s, I was bewitched by this exotic fashion plate with the sleek ponytail, hoop earrings and red-lipsticked pout who was effortlessly cool, yet plaintively vulnerable. Can you listen to "Jezebel" without tearing up?

Decades later, Sade is still one of my muses, and I proudly wear T-shirts featuring her flawless freckled face. Graphic tees with fierce images of Grace Jones are also a wardrobe staple. This goddess with the high cheekbones reps for dark and lovely ladies like me. Grace waves her freak flag sky high, and she can work the heck out of a Hula-Hoop, topless no less, while singing "Slave to the Rhythm," as I witnessed firsthand at Afropunk. I'm inspired by how comfortable Grace is in her own skin.

For variety, I also rock shirts with photos and illustrations of other Black female music icons, including Nina Simone, Janet Jackson and Whitney Houston. These shirts are conversation starters and they make me feel empowered, comforted, seen and respected as a Black woman. I enjoy making a fashion statement that conjures their Black Girl Magic and you can, too.

In celebration of Women's History Month, we've handpicked T-shirts featuring six beloved music sheroes who have made significant contributions to the culture. These fly girl graphic tees designed by women of color will help you level up your Zoom-wear.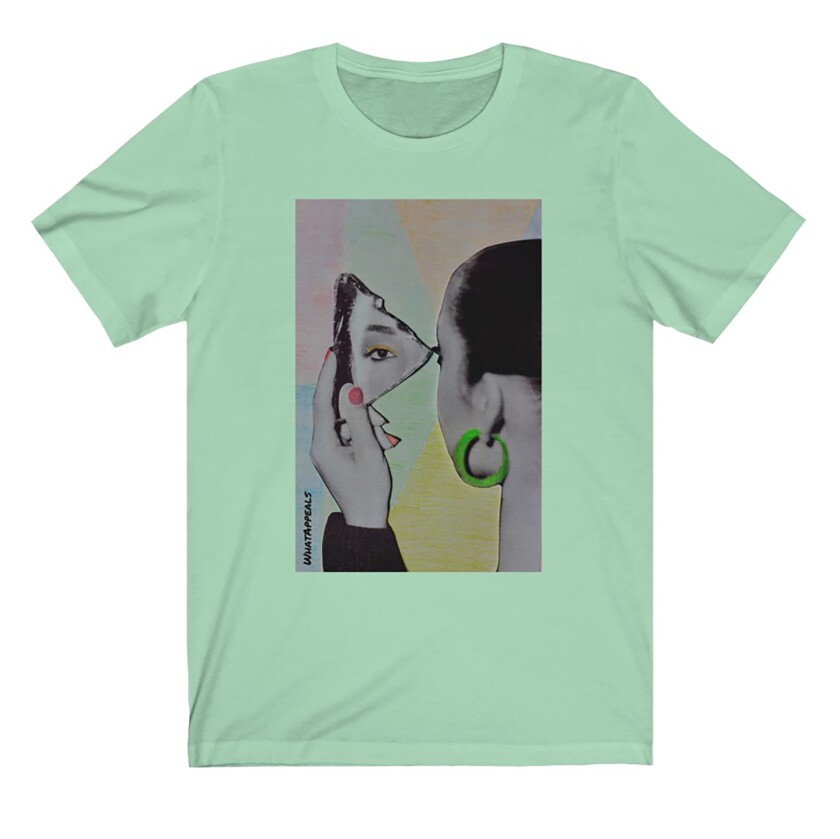 Sade

Before the Nigerian-born Brit beauty blessed us with her smoky vocals, Helen Folasade Adu was a menswear designer and model. Her debut album Diamond Life fused jazz, soul and pop, and in 1985 earned Sade and her bandmates the Grammy Award for best new artist. Since then, Sade picked up three more Grammys and was awarded the prestigious Commander of the Order of the British Empire (CBE) in 2018. (T-shirt by Whatappeals, $24, etsy.com)

Grace Jones

The trendsetting Jamaican-born model, singer and actress partied at Studio 54, played a statuesque Bond villain in A View to a Kill, and her signature flattop and androgynous style have influenced pop culture and contemporary art. Jones' music spans disco, new wave and reggae. Mother has lived, and she's still going strong. Read her biography, I'll Never Write My Memoirs, and watch her documentary, Grace Jones: Bloodlight and Bami. (T-shirt by KHouseClothing, $32.99, etsy.com)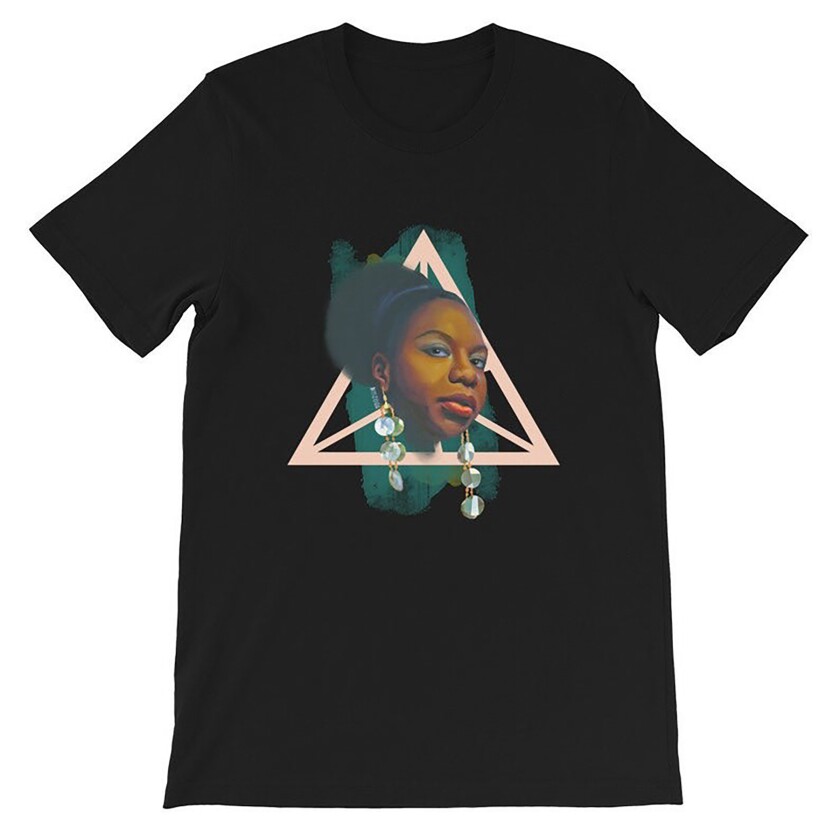 Nina Simone

With a voice that's equal parts pain and pride, the classically trained pianist put a spell on listeners with her compelling collage of jazz, blues and folk. Born Eunice Kathleen Waymon in the segregated South, the outspoken singer became the voice of the civil rights movement with her iconic 1964 protest song "Mississippi Goddam." She wrote songs that still resonate today, including "To Be Young, Gifted and Black," an homage to her friend Lorraine Hansberry. (T-shirt by Four91DesignCo., $25, etsy.com)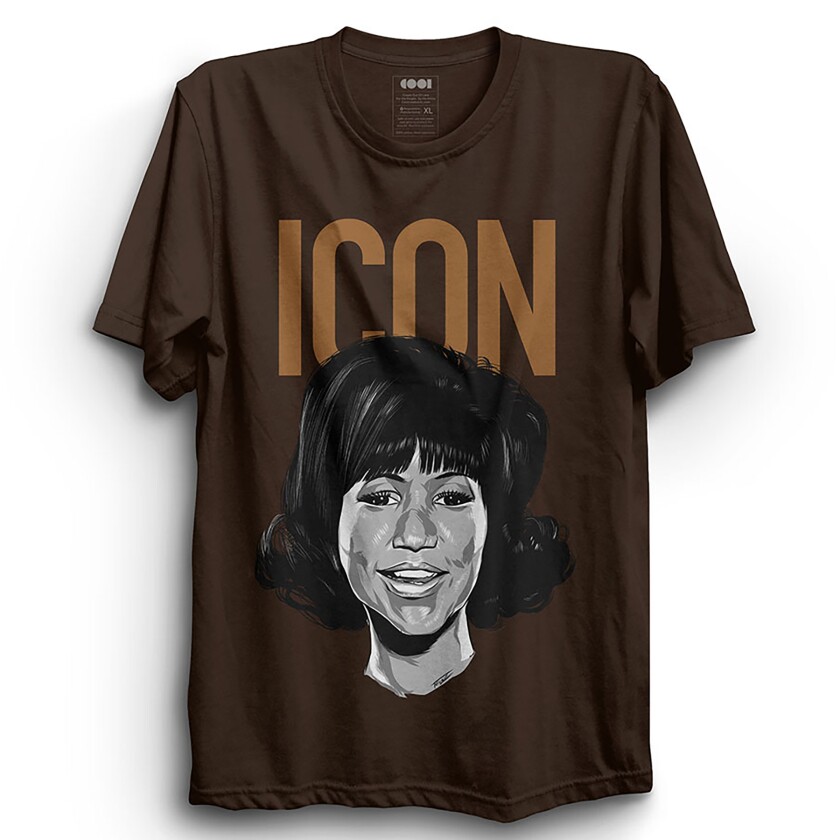 Aretha Franklin

We will always love and respect ReRe. The daughter of a preacher man grew up singing in the church, and after a string of hits, including "(You Make Me Feel Like) A Natural Woman," she was crowned the Queen of Soul. In 1987, Franklin became the first woman inducted into the Rock & Roll Hall of Fame, and in 1994 she was honored with a Grammy lifetime achievement award. Franklin's star was so bright, there's an asteroid named after her, "249516 Aretha." (T-shirt by #CreateOutOfLove, $56, shopcoolcreative.com)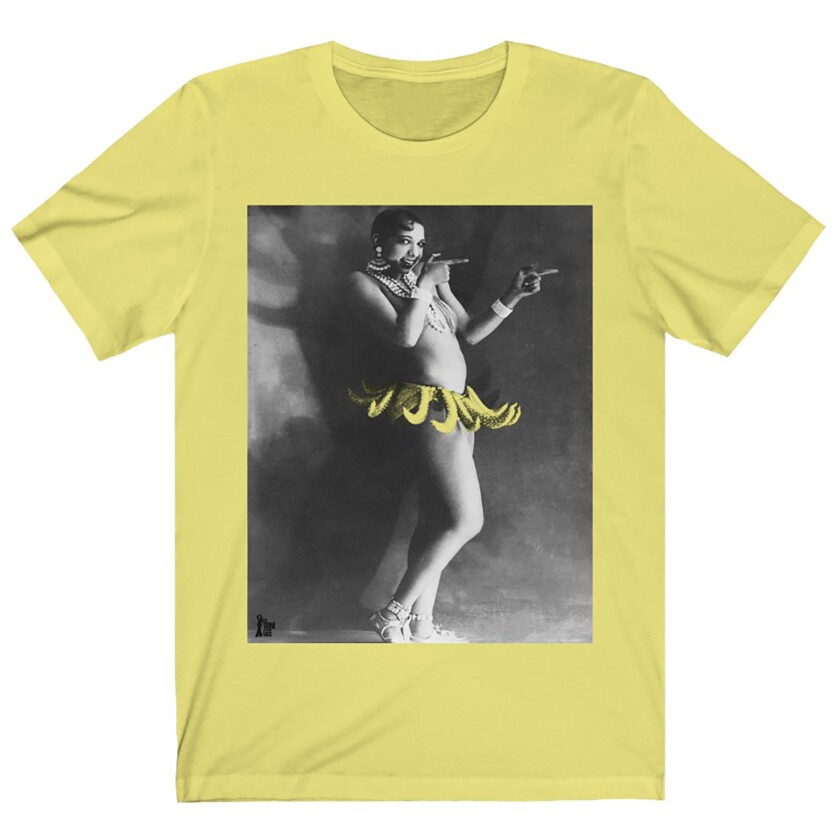 Josephine Baker
The St. Louis native turned heads in 1921's all-Black Broadway sensation Shuffle Along and became the talk of Paris, famous for performing in Folies Bergère in her iconic banana skirt. Baker, however, was more than a Jazz Age song and dance sensation. During World War II she spied for France, and in the '60s she supported the American civil rights movement. Baker also adopted 12 children of various nationalities. (T-shirt by TheTriniGee, $29.90, etsy.com)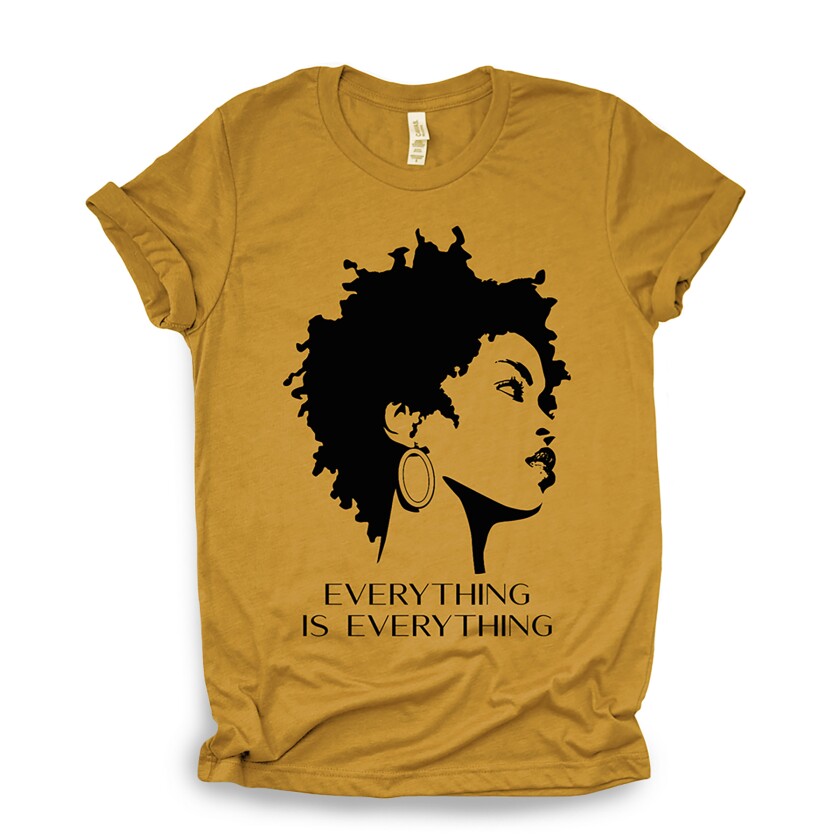 Lauryn Hill
Hill has been killing us softly with her song since we met her in the '90s hip-hop trio, the Fugees. In 1998, she released her solo debut, The Miseducation of Lauryn Hill and became the first woman to win five or more Grammy awards in a single night. This year, the album reached diamond status, making L-Boogie the first female MC ever to sell over 10 million copies in the U.S. (T-shirt by AfrocentricTribe, $27.20, etsy.com)