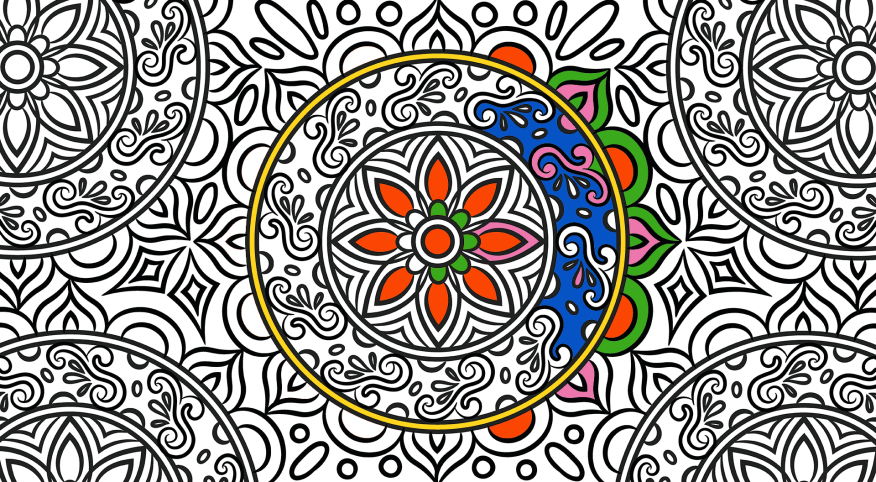 Sis, to celebrate your special day, Sisters From AARP's design team asked graphic artist Osheen Siva to render this beautiful floral coloring page. Inviting you to explore this art project is our way of gifting you with a few joyful moments of creativity and reflection. Did you know that coloring patterns, like the one we've featured here, can be a form of meditation and art therapy?

This rich floral motif reminds us of heirloom embroidery. Of cozy bed linens. Of fine china plates set out to welcome sister friends to afternoon tea or sweet lemonade. For some of us, the geometry is reminiscent of the colorful Ankara fabrics beloved for generations by stylish West Africans. (They've refashioned a cloth with colonial origins into an authentic cultural statement and economic engine for artisans and tradespeople on the continent.) Others see, in the circular forms, the eternity, sacredness and geometry of nature's beauty.

We sisters indeed have a gift for transforming everyday moments and materials into expressions of connection and joy. What sights, smells, sounds, flavors or textures will this lovely art evoke for you as you mindfully select the shades of marker or pencil that bring you delight?

Art therapists and other healers draw on research that suggests that meditative practices such as coloring can help combat stress, pain, depression and high blood pressure. Meditation may also support the immune system, and it may support sleep by promoting the release of melatonin, aka the sleep hormone. If you feel like it, try coloring in the early evening and see if it relaxes you.

Want to bring even more color into your life? You can find more themed coloring pages from Sisters here and here.

Enjoy your birthday!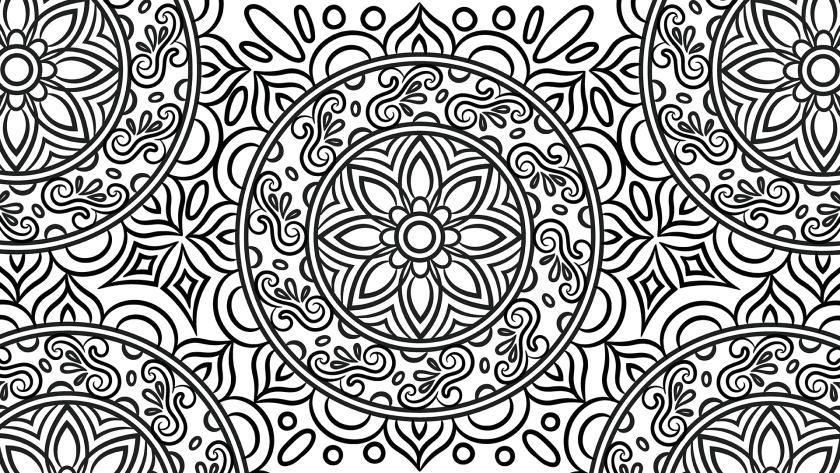 AARP SistersLetter.com Art Director Dian Holton, who leads the creative vision for our newsletter and website, tapped illustrator and graphic designer Osheen Siva to draw this beautifully intricate coloring page.

CLICK HERE TO DOWNLOAD THE FREE BIRTHDAY COLORING PAGE.