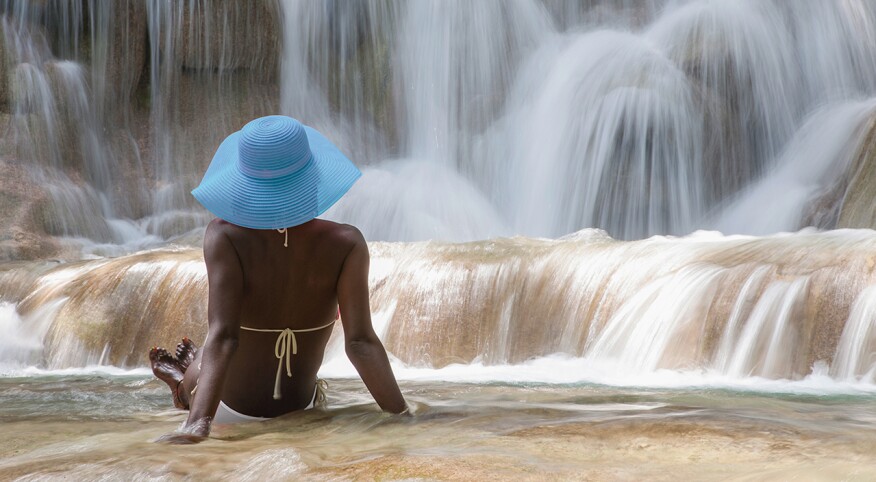 Typically we like to heed the wise words of TLC to "stick to the rivers and the lakes that you're used to." But when it comes to new travel adventures, Sis, we highly recommend that you go chasing waterfalls.

Since there are so many wondrous falls to choose from, here's some navigational inspiration to get your wanderlust flowing. Start with these bucket list treks to six breathtaking waterfalls around the world, including Niagara Falls in North America, Dunn's River Falls in the Caribbean, Victoria Falls in Africa and Iguazú Falls in South America.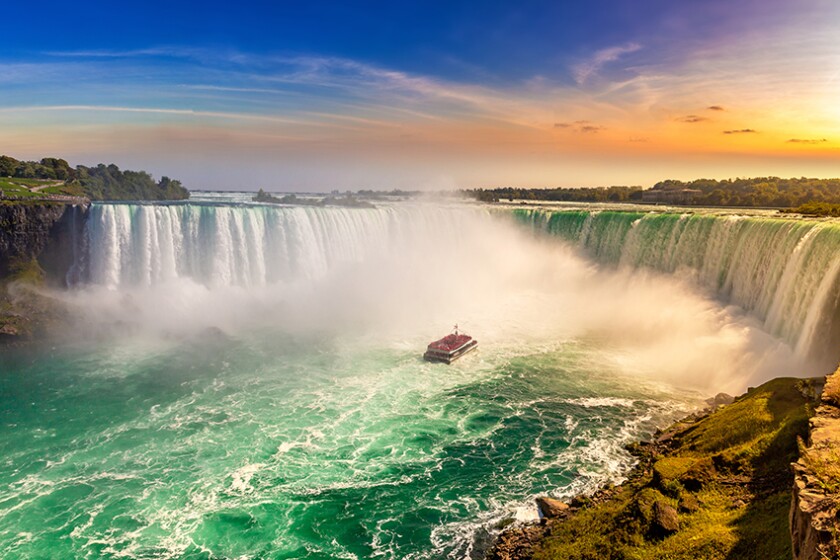 Niagara Falls
in the U.S. and Canada
Head to the oldest state park in the United States, Niagara Falls State Park, for breathtaking views of Niagara Falls. The attraction comprises the American Falls, the Bridal Veil Falls and the Horseshoe Falls. Each year millions of tourists flock from near and far to see the 750,000 gallons of water that rush over the three falls per second. To enhance your visit, take a ticketed boat tour on the popular Maid of the Mist or get a closer look from the Cave of the Winds' Hurricane Deck. If you find yourself on the other side of the river, however, our North American neighbors boast that the best view is from the Canadian side in Ontario. Admission to Niagara Falls State Park in the U.S. is free and open year-round.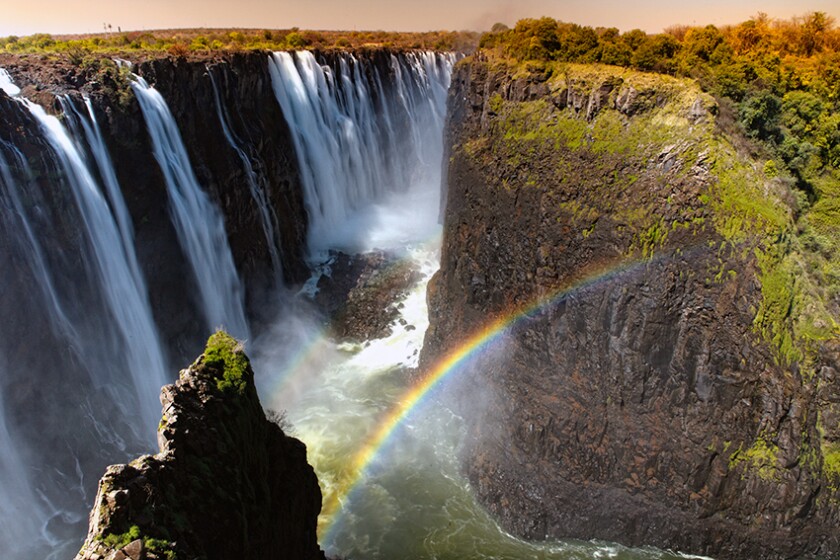 Victoria Falls
in Africa
Here's your chance to see one of the seven natural wonders of the world. Victoria Falls is an awe-inspiring waterfall located on the border of Zambia and Zimbabwe in southern Africa with a width that spans over a mile. If you can brave the heat, schedule a visit during peak flow, which is between March and May, when reportedly 132 million gallons of water per minute cascade over the falls into the Zambezi River. Entry fees range from $20 to $30 per person for international visitors.


Manoa Falls
in Oahu, Hawaii, in the U.S.
If you're a TV and film buff, the hike through the lush and rugged rainforest terrain leading up to Honolulu's Manoa Falls may look familiar from climactic scenes in Jurassic World and the sci-fi TV series Lost). The 1.7-mile out-and-back trailhead reopened in 2021 with improvements like traction gravel to better navigate muddy areas, a shipping container tunnel and a new rock wall surrounding the 150-foot-tall waterfall. The hike can take about an hour or longer depending on your stamina. But not all waterfalls in Hawaii are this accessible, so the strenuous trek is well worth it. Admission is free, but there's a $5 parking fee if you use the trailhead parking lot.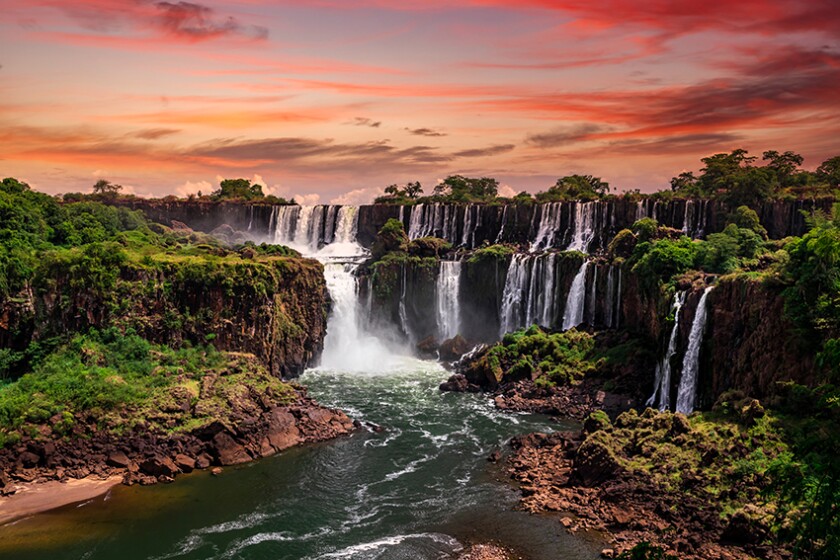 Iguazú Falls
in South America
South America's answer to North America's Niagara Falls attracts millions of visitors annually and is hailed as the world's largest waterfall system. Located on the border of Argentina (Puerto Iguazú) and Brazil (Foz do Iguacu), Iguazú Falls is made up of more than 250 different cascades. According to USA Today, Garganta del Diablo, which sprays 63,500 cubic feet of water into a 230-foot canyon, is the star attraction. Tickets are about $39 per person.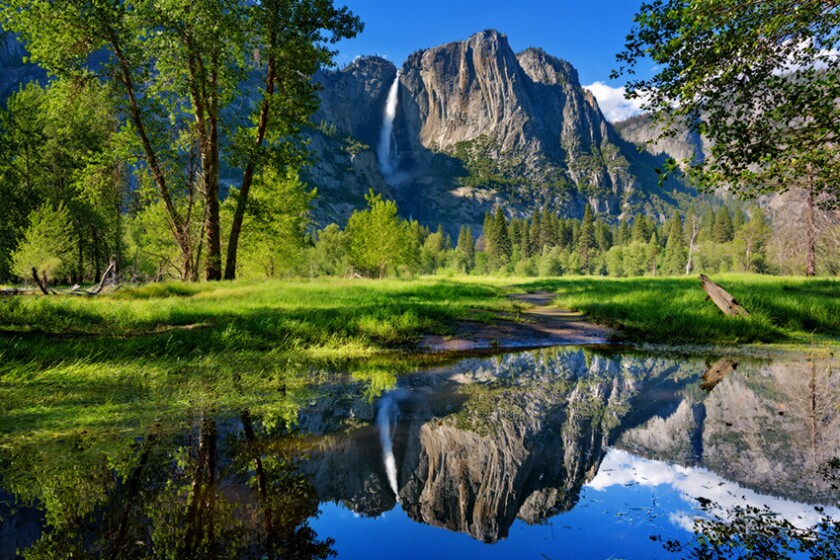 Yosemite Falls
in California, U.S.

Ain't no mountain high enough … unless you're talking about Yosemite Falls, located in Yosemite National Park in the Sierra Nevada Mountains of California. The scenic site is actually made up of a series of snow-fed falls — Upper Yosemite Fall (1,430 feet), the middle cascades (675 feet) and Lower Yosemite Fall (320 feet) — making it the highest waterfall in North America at over 2,400 feet. There's a one-mile loop that leads to the base of Lower Yosemite Fall, which is partially wheelchair accessible. Thrill seekers can also take an all-day hike to the summit. Flows fall approximately November through July, with peak flow in May. Entry fees vary, but the National Park Service offers a lifetime senior pass for $80, or an annual senior pass for $20 for U.S. citizens age 62 or older.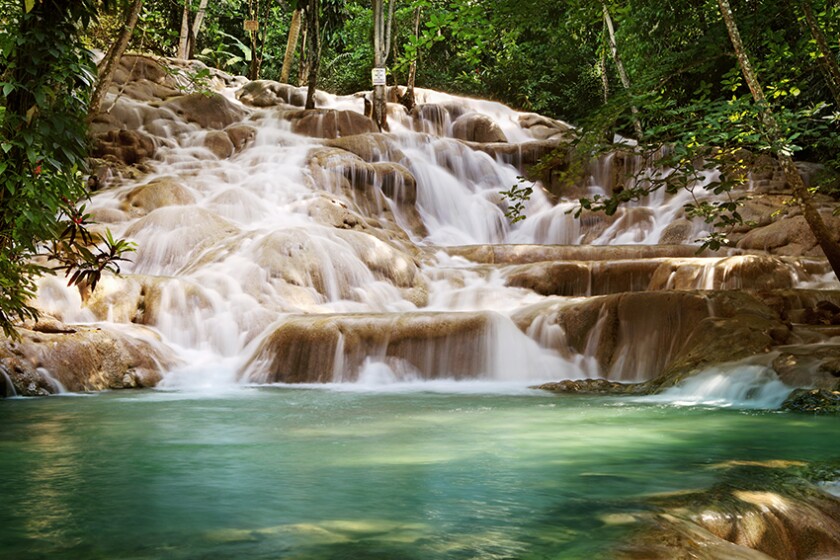 Dunn's River Falls
in Jamaica, Caribbean

A trip to the stunning Dunn's River Falls is a must-see when you vacay in Ocho Rios. The waterfall looks like a flowing staircase with a series of natural pools. Climbing Dunn's River Falls is often a team effort, with bathing suit-clad tourists helping each other navigate the slippery slope of the 180-feet-high and 600-feet-long landmark (I made it up far enough for a photo opp). What makes this waterfall unique is that it continually renews itself from limestone deposits and is one of the few rivers that flows directly into the Caribbean. Admission is $25 for adults and $17 for children ages 4 to 12.