Game night with your crew can be a blast as well as a great low-budget way to spend the evening. But everyone has that one friend who thinks game night is corny and never wants to participate. Well, we can almost guarantee that they'll want to try one of these games from creators of color celebrating Black and pop culture.

Here are some games and puzzles from Black creators to check out.

GAMES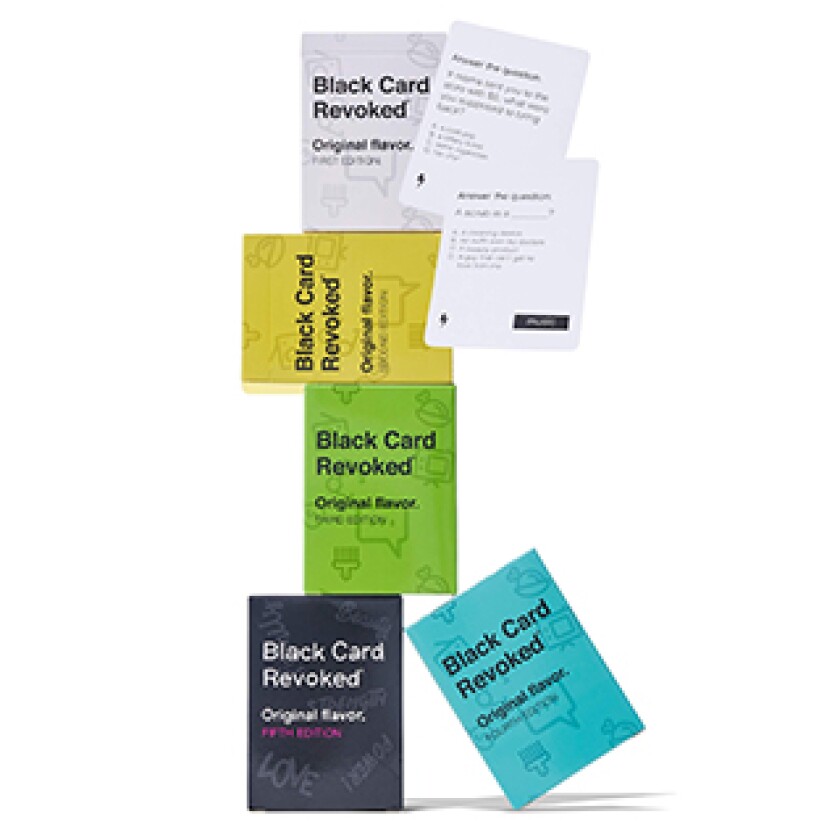 Black Card Revoked, Original Flavor

Trivia

A hilarious trivia game about Black culture including TV, music and film, and with topics like Black Twitter, According to Mama and HBCUs. It was turned into an on-air game show in 2018 for one season with Tony Rock as host.
(*$14, target.com)
How to Play: According to the creators, "Play the way you want. That's what you're going to do anyway."
Creators: Latesha Williams and Jay Bobo of Cards for All People
CardsforAllPeople.com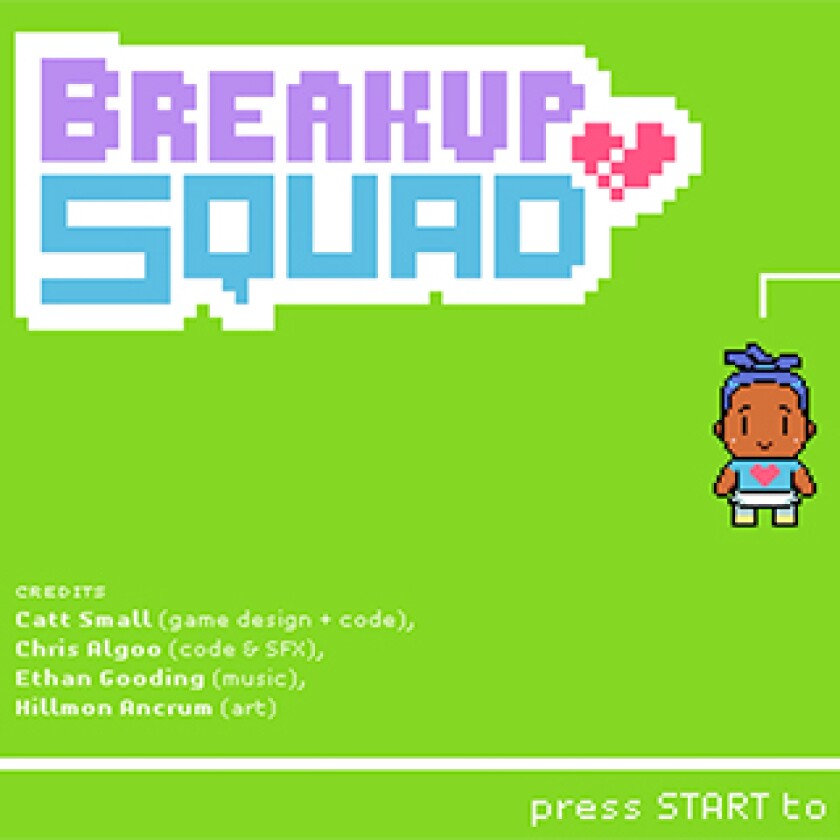 Breakup Squad

Video Game

A fast-moving, team-based video game for five players. Its theme is based on an awkward and funny scenario that most of us have dealt with.
($3, download at cattsmall.com)
How to Play: Who will win, the Friends or the Exes? Two players are ex-lovers and the other three players are their friends. The friends run interference by creating distractions and obstacles to make sure that the exes do not meet up, because we all know that it won't end well.
Creator: Brooklyn game designer Catt Small took a classic dilemma and turned it into a fun game.
CattSmall.com



BLeBRiTY

Trivia

A charades-inspired Black trivia game that's great for game night.
(Free with in-app purchases. Download at the App Store or Google Play.)
How to Play: Played similarly to Heads Up!, this mobile game includes more than 30 hilarious categories that test players' knowledge of Black pop culture.
Creator: Jesse Williams is an actor (TV's Grey's Anatomy and the Broadway play Take Me Out), an activist and, now, a video game creator.
Blebrity.com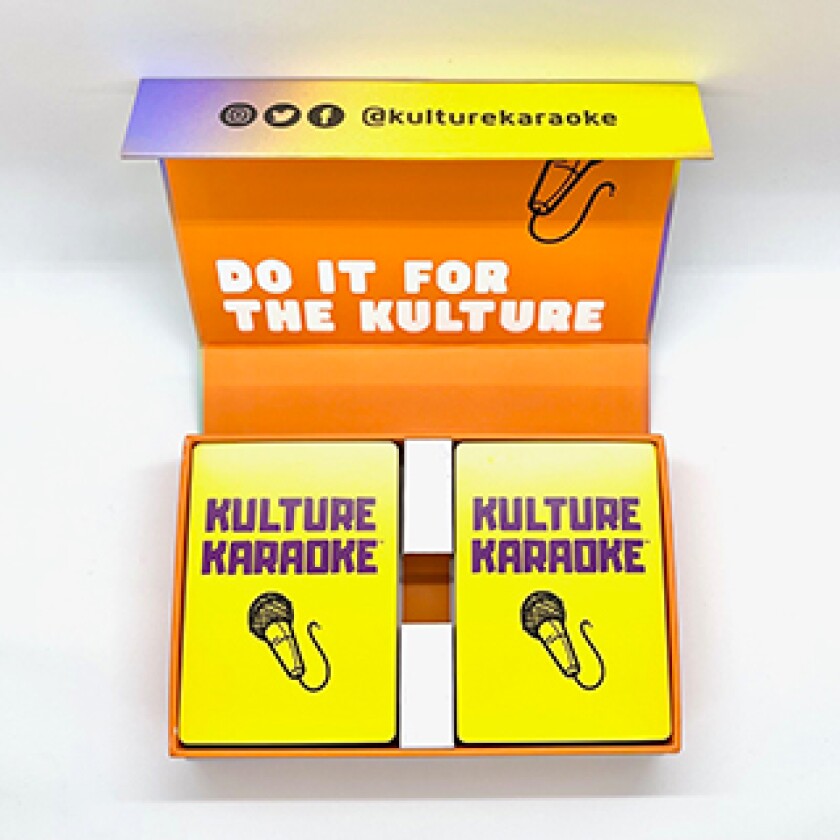 Kulture Karaoke

Karaoke

A karaoke card game, Kulture Karaoke claims to have the best selection of R&B and hip-hop tunes.
($20, target.com)
How to Play: Play as a karaoke battle with your friends and see who has what it takes to win the game, or just pick a card and sing a song for a fun karaoke night at home.
Creator: '80s baby and attorney Dae Fenwick
KultureKaraoke.com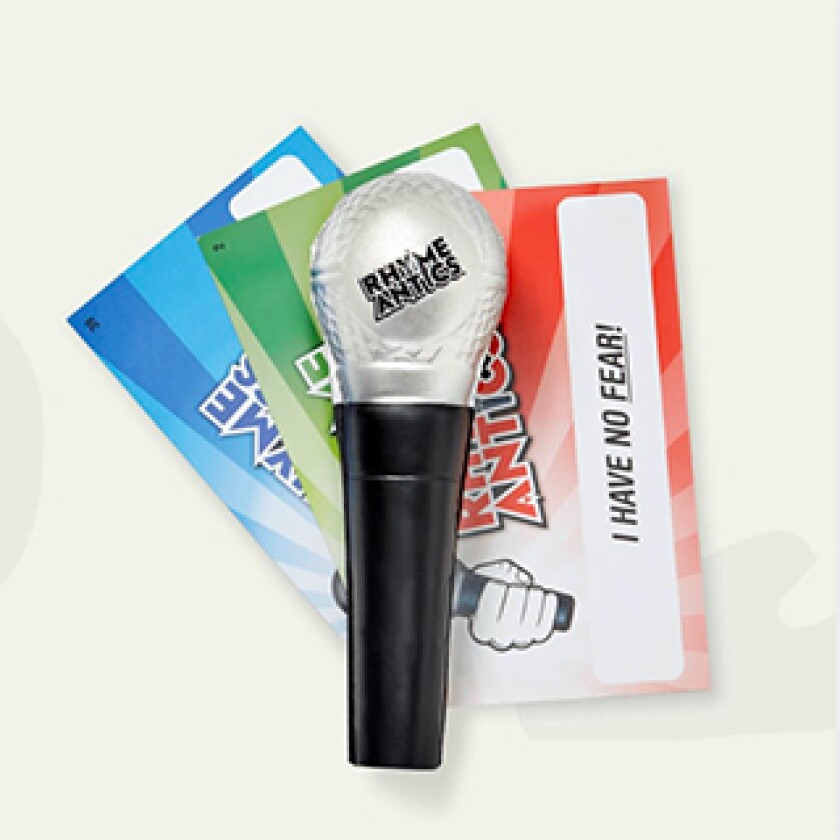 Rhyme Antics

Word Game

A rhyming vocabulary game that's a challenging battle of wits and words for the inner rap star in all of us.
($25, walmart.com)
How to Play: Two teams battle in the ultimate rhyme war that's bound to result in deep belly laughs. How many rhyming words can your team guess before the buzzer?
Creator: Chantel Calloway's aim with Rhyme Antics was to create awareness around literacy.
FundBlackFounders.com/rhymeantics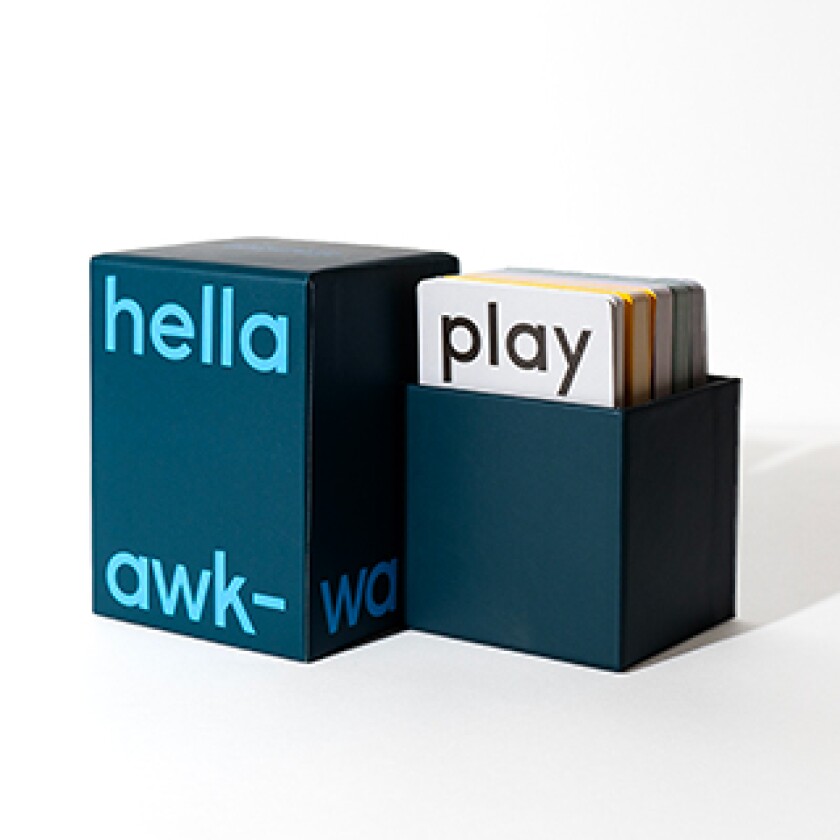 Hella Awkward

Conversation Starter

A card game designed to inspire meaningful conversations and connections. Get to know more about your friends while having fun.
($25, target.com)
How to Play: Played with up to six people, Hella Awkward is for ages 18 and up with four categories and more than 140 thought-provoking questions.
Creators: Game lovers Britt Rowe and her brother Brandon Rowe
Hellawkward.com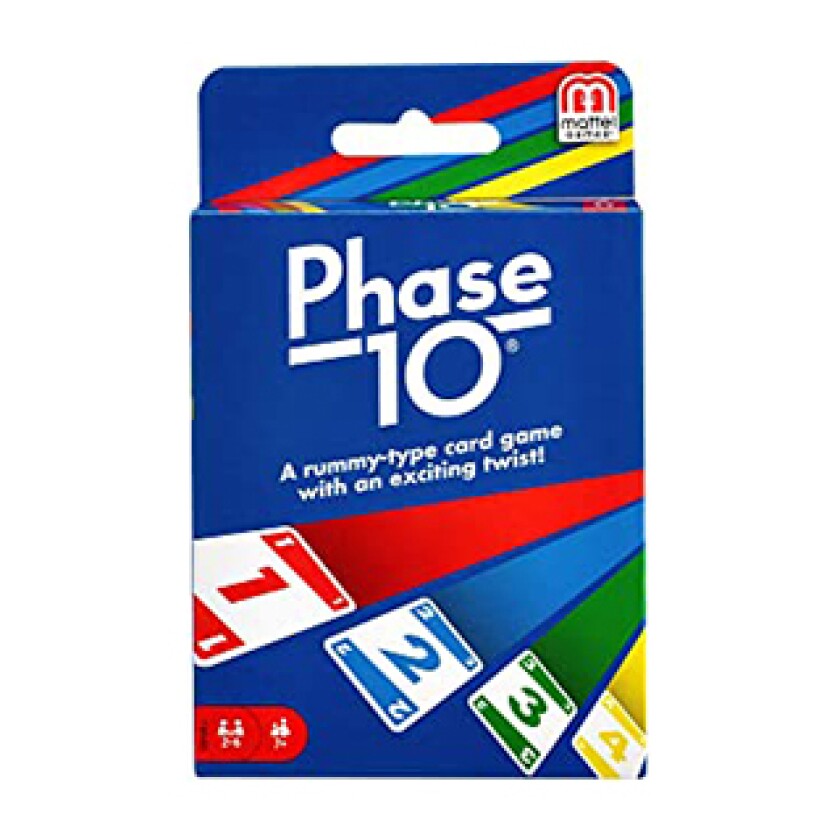 Phase 10

Card Game

A twist on rummy, Phase 10 is the world's second-best-selling card game and is simple and easy to learn.
($6, shop.mattel.com)
How to Play: Like Uno, part of the goal of the game is to get rid of all of the cards in your hand, but how you get rid of them is more like rummy. Complete all 10 of your phases to win or risk falling behind by completing the phase in the next round.
Creator: Ken Johnson created the card game 40 years ago, and it has since been sold in over 30 countries. Toy maker Mattel now has licensed the rights. They are the makers of Uno.
Shop.Mattel.com




University of Dope

Card-Based Hip-Hop Trivia

A card game that inspires conversations about hip-hop culture while also challenging your rap skills.
($25, target.com)
How to Play: Up to six people can join in the fun. Players may pull a card with a multiple-choice question, a pop quiz that requires players to challenge each other, or an answer card that they must answer.
Creators: DIY blogger A.V. "$upreme" Perkins and Marian "Skinni Bee" Andoh-Clarke
UniversityofDope.com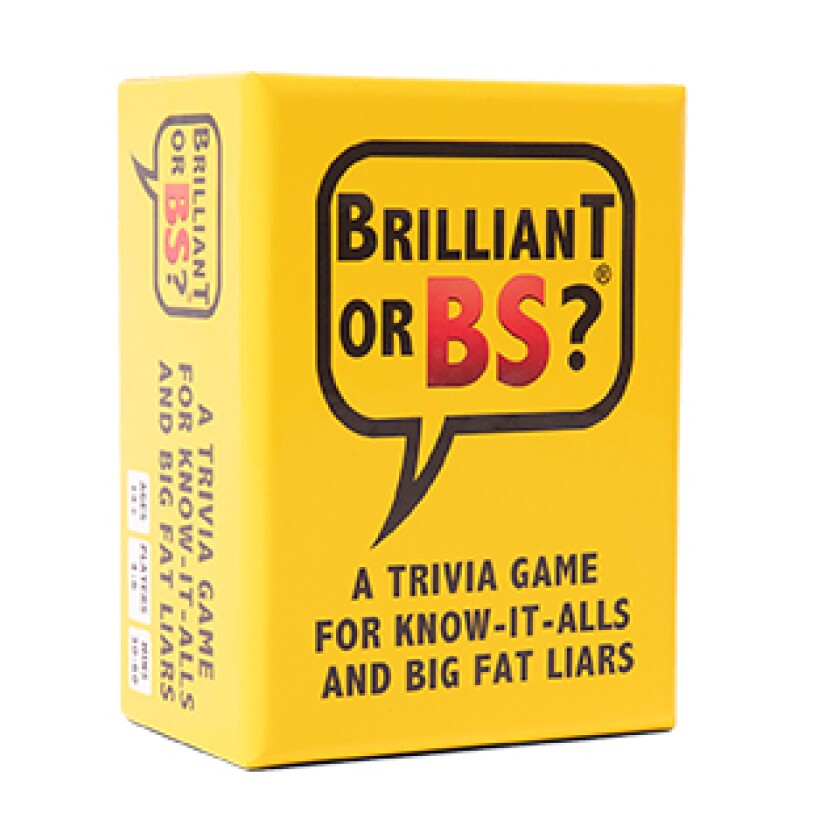 Brilliant or BS?

Trivia

A family-friendly trivia game that requires your friends to guess who's brilliant or who's bluffing.
($17, barnesandnoble.com)
How to Play: Pick a card and start your friends guessing. Win by racking up points by being the best at determining who's brilliant or who's faking it.
Creators: Kimelia Weathers Smith and Nick Smith, a wife-and-husband team who love competitive games.
BrilliantorBS.com



PUZZLES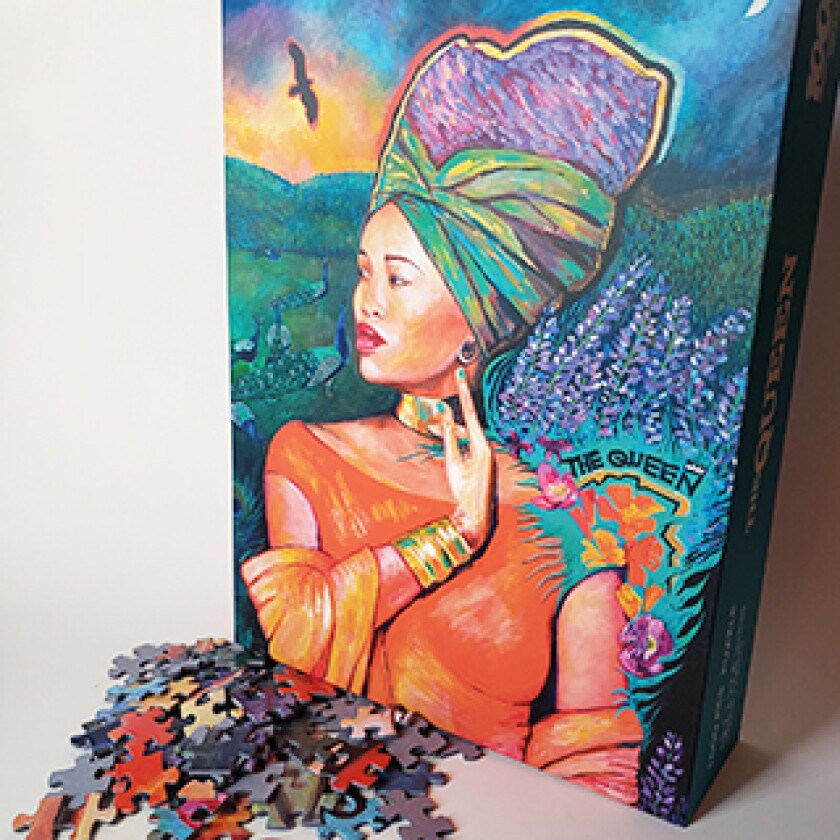 Unified Pieces

Jigsaw Puzzle

A collection of premium quality, beautifully crafted jigsaw puzzles. Each puzzle is a unique, original piece of frameworthy artwork by a contemporary artist.
($38, unifiedpieces.com)
Creator: Gamaliel "Meezy" James, a puzzle enthusiast dedicated to creating diverse and interesting puzzle images from artists across the globe
UnifedPieces.com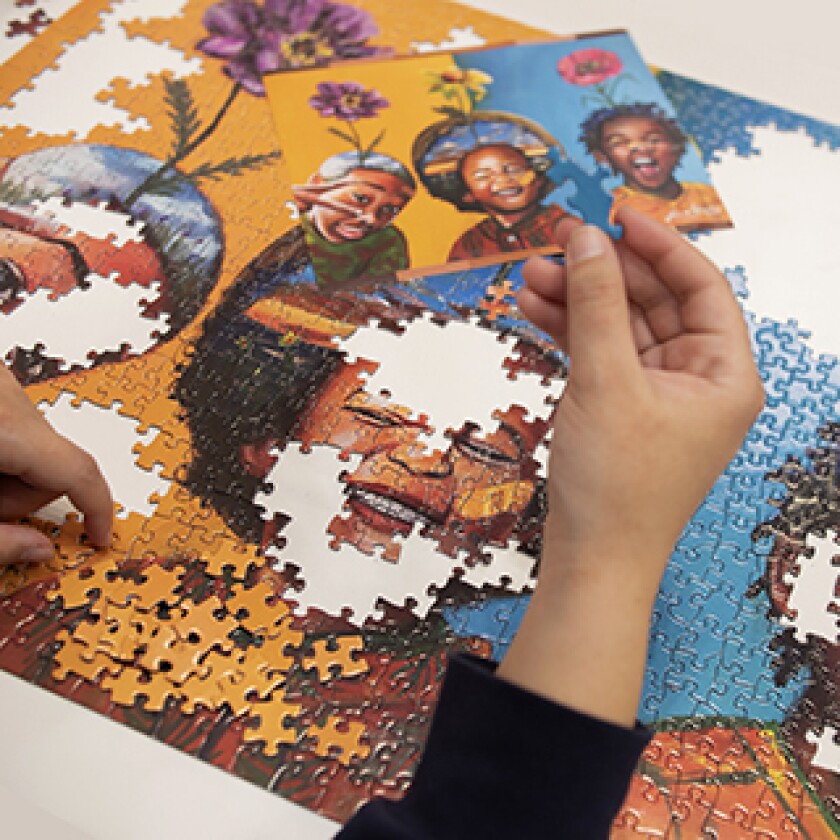 Puzzles of Color

Jigsaw Puzzle

Creative puzzles that are works of art depicting Black culture with beautiful images created by artists of color.
($28-$34, puzzlesofcolor.com)
Creators: A Black-owned family business run by siblings and puzzle lovers, Ericka Chambers and William Jones committed to delivering entertainment for all ages that celebrates Black culture and creativity.
PuzzlesofColor.com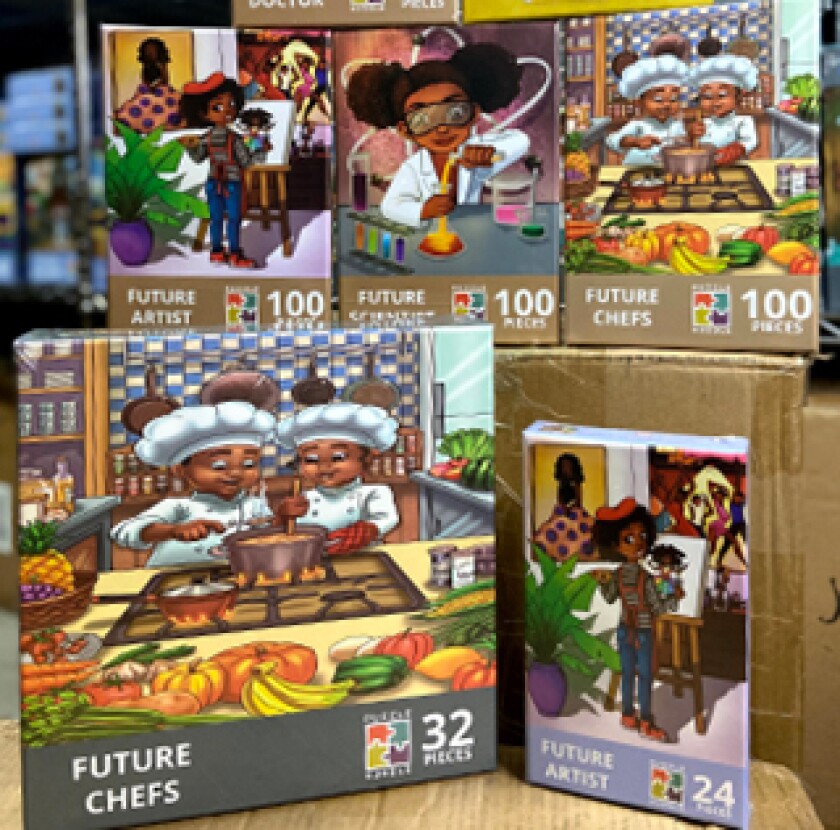 Puzzle Huddle

Children's Jigsaw Puzzle

A range of puzzles for kids featuring inspiring images of Black children, including a young Black astronaut, scientist, veterinarian and chemist.
($12-$25, puzzlehuddle.com)
Creators: Parents Matthew Goins and Marnel Niles Goins, Ph.D., founded the company out of their home in 2018.
PuzzleHuddle.com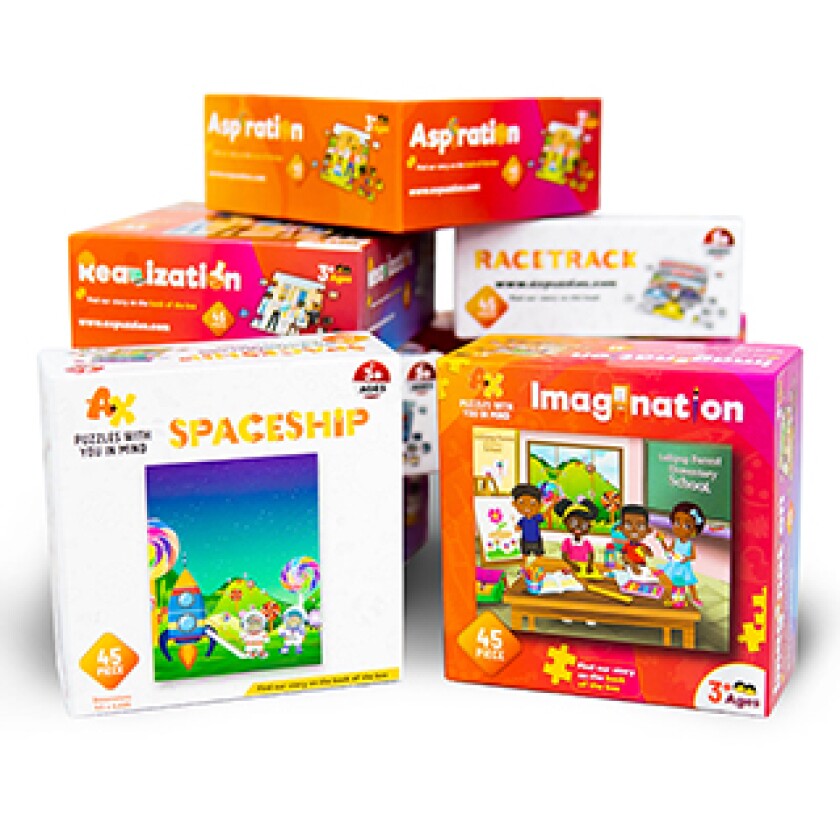 A+X Puzzles

Children's Jigsaw Puzzle

Puzzles designed with you, your children and your family in mind featuring positive images of kids of color. A+X is the first Black-owned puzzle brand to be sold at Target. Custom puzzles available.
($9-$13 range, target.com)
Creator: Pittsburgh-based artist Amanda Wilson
AXPuzzles.com

*Note: All prices are subject to change.