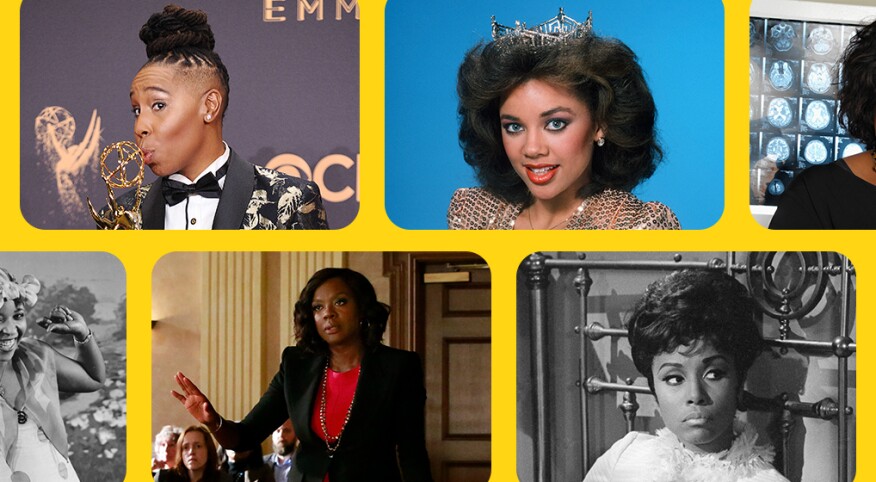 Growing up, there were some shows, characters, events and episodes we simply couldn't ignore. I'm talking about back in the day and before spoiler alerts. Because before there was DVR, if you missed it, you missed it and had to hope for a rerun or that someone recorded it on VHS. (Remember VHS!?)

Some significant moments in Black TV history made it into virtually all our living rooms. Let's relive some of the amazing moments that paved the way, kept us glued to the screen and made us proud to be seen as Black women.

1939: The Ethel Waters Show airs

Ethel Waters was the first African American to have their own television show. She would also make history roughly 23 years later as the first Black woman to be nominated for an Emmy.

1956: The Nat King Cole Show airs

The crooner became the first African American to star in a show that aired nationally.

1963: Cicely Tyson appears on East Side/West Side

Tyson appeared in all but a few episodes, the first African American star of a drama series.

1967: Eartha Kitt is Catwoman

Long before Halle Berry came along, Eartha Kitt was the first Black woman to put on the catsuit. She starred in the live-action television series Batman from the '60s. Meow!

1968: Diahann Carroll stars in Julia

The future Grey's Anatomy, Diary of A Single Mom and White Collar actress played the title character in Julia, a show that broke ground as the first sitcom depicting a college-educated, professional Black woman as the lead. Now that's smart!

1970: Gail Fisher becomes the first Black woman to win a Primetime Emmy.

She is recognized for her supporting role in the drama Mannix,

1972: Fat Albert and the Cosby Kids airs

Hey! Hey! Hey! The first cartoon featuring an entirely Black cast of characters earned an Emmy nod in1974.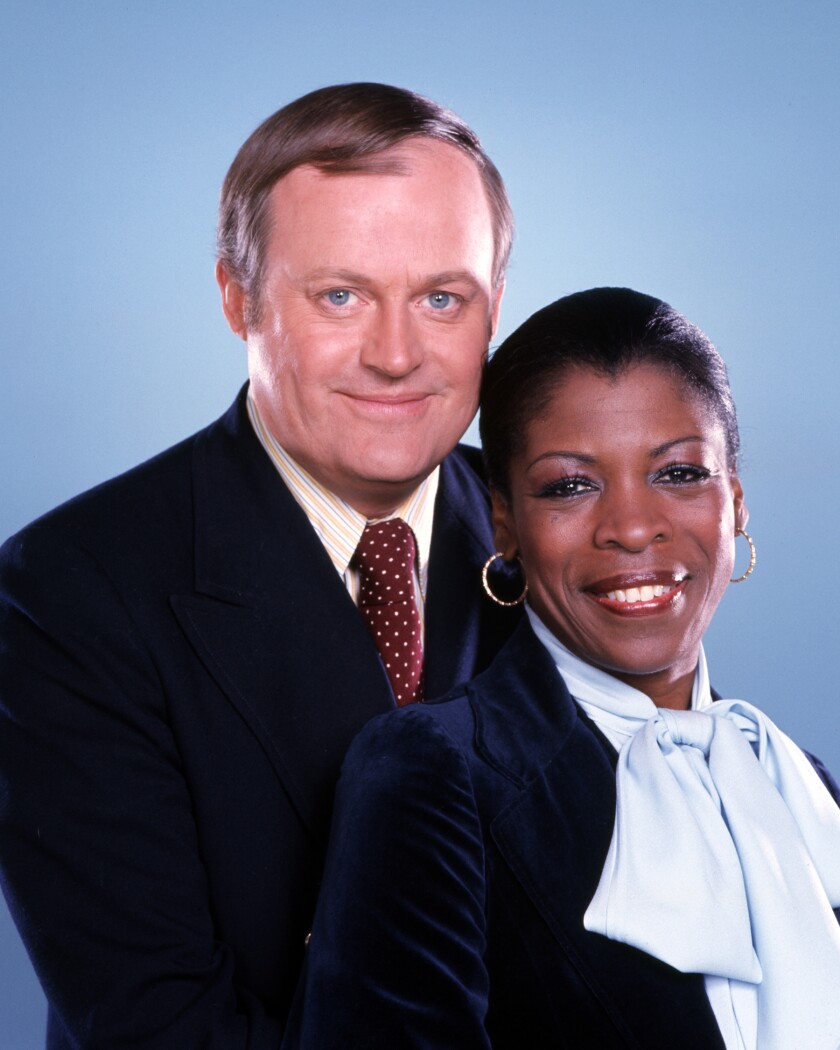 1975: The Jeffersons depicts an interracial couple

Penny-pinching George and his beloved Weezy broke barriers in TV's first show about a wealthy Black couple. It was also the first regular primetime show to prominently depict an interracial couple: Roxie Roker as Helen Willis and Franklin Cover as Tom Willis. Trivia tidbit: Roker is the real-life mother of musician Lenny Kravitz.

1977: Everyone is talking about Roots

Roots was a pivotal moment in Black television history, and it reverberated across the country. In addition to breaking viewership records, it also won nine of the 37 Primetime Emmys it was nominated for. And who could forget LeVar Burton's evocative performance as Kunta Kinte? Say his name!

1980: Robert L. Johnson and Sheila Johnson launch BET

Beginning as a weekly, two-hour block of television on Nickelodeon, BET became its own channel in 1983, the first created with Black viewers in mind.

1983: Michael Jackson moonwalks

While performing "Billie Jean," the King of Pop made jaws drops when he moonwalked for the first time on television as part of a Motown Records special. Raise your hand if you remember trying to mimic his masterful moves at recess with your friends.

1984: The Cosby Show airs

Who could forget Theo's lesson on finances and "the real world," Vanessa's night of "big fun" or the anniversary lip-sync performances for the grandparents? The Cosby Show was largely responsible for the rebirth of the sitcom. Two years later, it was television's highest-rated show.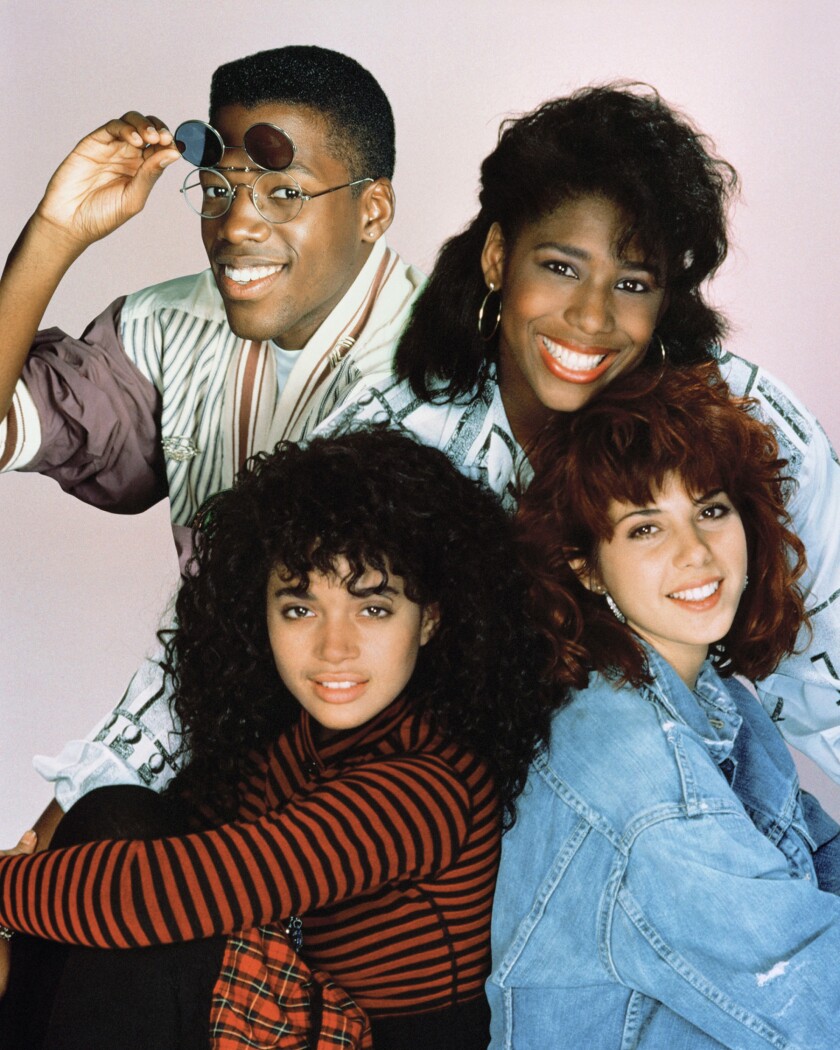 1987: A Different World airs

The Cosby Show's popular spinoff took the notion of an HBCU beyond the logos on Heathcliff's sweatshirts and made it the backdrop for a series. We followed Denise there, but we also got wrapped up in the stories of Whitley, Dwayne and Kim.

1989: The Arsenio Hall Show airs

Television got its first Black late-night talk show host with Arsenio Hall. His show wasn't just good entertainment, it was also highly relevant and boasted a diverse roster of A-list guests. Whoop! Whoop! Whoop!

1990: In Living Color airs

Keenan Ivory Wayans filled a void in the world of humor and kept us laughing at Homey (he don't play that) and a motley crew of other hilarious characters. The sketch and variety show was also a launching pad for actors Jamie Foxx and David Alan Grier.

2002: Whoopi Goldberg earns her EGOT

She does it all — drama (The Color Purple), comedy (Sister Act), sci-fi (Star Trek), a talk show (The View) and more. She's also the first African American to achieve an EGOT (winner of an Emmy, Grammy, Oscar and Tony Award). And as of December 2021, she's one of only 16 EGOT achievers. Now that's something!

2005: Shonda Rhimes breaks a glass ceiling

The first Black female creator and executive producer of a top network series (Grey's Anatomy) was just getting started. The hitmaker later created Scandal, Private Practice, How to Get Away with Murder and, extending her reign into the realm of streaming services, Bridgerton.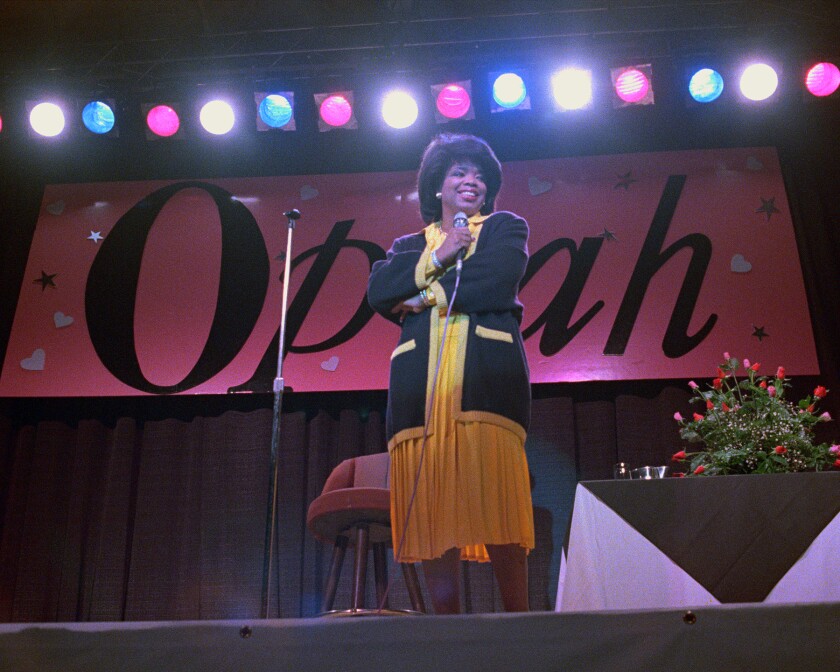 2011: Oprah launches OWN

In 2021, Oprah Winfrey made waves with a pointed interview of British royals Meghan and Harry, but she's already television royalty herself. The Oprah Winfrey Network (OWN) is a popular destination for shows that entertain and inspire. Just another reason she's one of our favorite things.

2012: Kerry Washington leads the cast of Scandal

Kerry Washington ended an almost forty-year drought for Black female actresses performing the lead role in a network drama. Her character, Olivia Pope, loosely based on a real woman named Judy Smith, was also a symbol of Black strength, intelligence, excellence and style.

2015: Viola Davis wins an Emmy

Playing law professor Annalise Keating on How to Get Away With Murder, Davis was the first Black woman to win the Emmy for outstanding lead actress in a drama.

2017: Lena Waithe becomes the first Black woman to win an Emmy for comedy writing.

She shares the award with Aziz Ansari for an episode of the Netflix series, Master Of None.

2021: Sonequa Martin-Green takes the helm as Star Trek captain

Martin-Green was the first Black female captain on a live-action version of Star Trek, leading the crew on Star Trek: Discovery. This is not the franchise's first notable milestone in Black TV history. In 1968, just one year after Loving v. Virginia, Star Trek aired that iconic interracial kiss between Lieutenant Uhura and Captain Kirk. Live long and prosper!