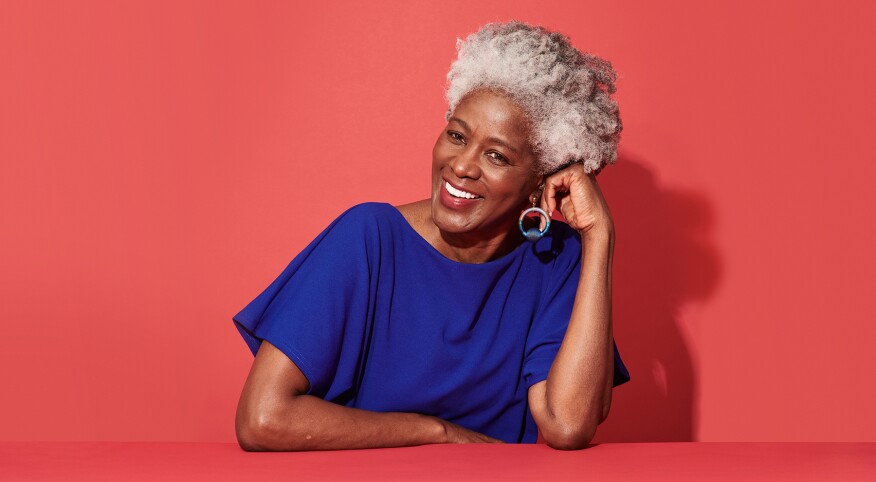 Black women have our share of things to worry about. Accelerated facial aging isn't one of them. I say that in jest, but "it's 100 percent true that Black skin does not age like other skin types," says Ife J. Rodney, a dermatologist and founding director of Eternal Dermatology and Aesthetics in Fulton, Maryland.

We've watched our mothers, grandmothers and even our celebrities age gracefully (we see you, Angela Bassett). If you ever had someone say you look 10 years younger than you are, here's why scientifically they might be right.

We have 'exceptional' genes

Beauty company Olay's Multi-Decade and Ethnicity Study conducted with Professor Alexa Kimball from Massachusetts General Hospital and Harvard Medical School found that certain women who look years younger than their actual age have a common genetic blueprint. Researchers called them "exceptional skin agers," and Black women were more likely to fall into this group than white women.


We have natural protection from the sun

Exposure to ultraviolet (UV) light is one of the main causes of wrinkles, according to the Mayo Foundation. A big source of UV light: our sun. However, you probably know that darker skin has more melanin, and melanin has properties that protect us from those UV rays. This not only reduces our risk of unsightly wrinkles but decreases our risk of skin cancer, as well.


Our skin's aging process is delayed

Here's one time when it's good to be behind the curve. A study published in the Journal of Cosmetic Dermatology compared the pores, wrinkles and skin tones of Black women from Mauritius Island with those of white women from France. They found that signs of aging were more advanced in the white women, leading researchers to conclude that light skin begins the aging process earlier in one's lifespan than darker hues.


Our faces aren't as prone to bone loss

Aging doesn't just affect the skin. The bones in our faces decrease in density as we get older, and that can affect the way we look. However, changes to the bones and structure of the face were less dramatic among Black subjects than among white participants, according to a study by researchers from Rutgers New Jersey Medical School and Yale School of Medicine, suggesting that we may experience less facial bone loss over time.


We literally have thick skin

The dermis is the layer of the skin directly underneath the outer layer, or epidermis. The thicker the dermis, the less pronounced the signs of aging. Black skin is known for having a thicker dermis than white skin, which helps us to look younger.
Even if you're 90 and you look 75, wouldn't it be better if you're 90 and you look 60?
Even if you're 90 and you look 75, wouldn't it be better if you're 90 and you look 60?
Dermatologist Ife J. Rodney
5 keys to healthy skin

While we may have hit the jackpot when it comes to aging, we can always do better. Try these five tips to keep your skin healthy at every age.

Wear sunscreen year round. Not only will a mineral sunscreen with a sun protection factor (SPF) of at least 50 protect your skin from the sun, but it can also help to protect you from the blue light that comes from your computer or smartphone, which can also be damaging, Rodney says.
Incorporate a vitamin C serum in your morning routine. Vitamin C is a potent antioxidant and it protects your skin from environmental pollutants that can cause aging to the skin, Rodney says.
Say yes to retinol. Consider using an over-the-counter retinol, or topical vitamin A, as part of your skin care routine to help prevent and reduce discoloration of the skin, Rodney says.
Watch your diet. Antioxidant-rich foods such as carrots, spinach and tomatoes have a protective effect on aging skin, according to the Mayo Clinic.
Keep the temperature down. Choose warm water when bathing, as scalding hot water strips the natural oils from your skin, according to Harvard Medical School.

"Even if you're 90 and you look 75, wouldn't it be better if you're 90 and you look 60?" Rodney asks.