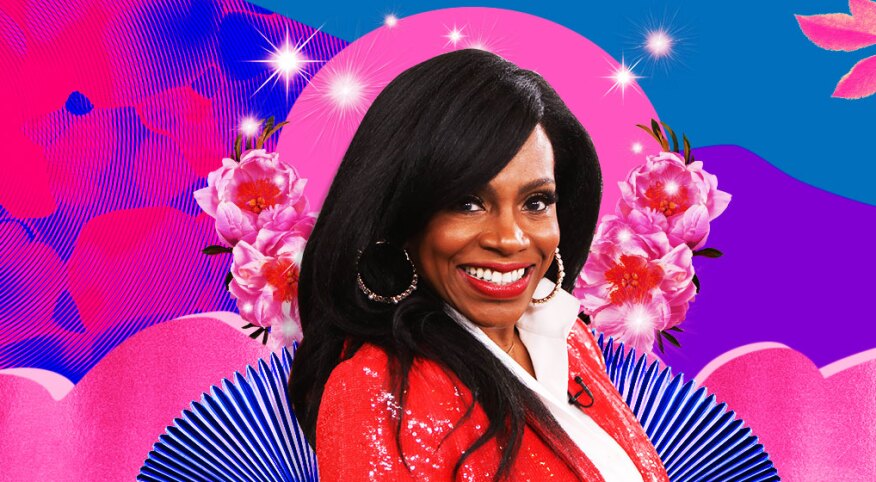 Sheryl Lee Ralph plays a teacher on TV. Sheryl Lee Ralph is on the phone now, schooling me. Lesson No. 1 is a master class in el·o·cu·tion. I watch the waveforms on my voice recorder app ascend to steep peaks as the classically trained singer and actress serves up grace, gravitas, intention and joy. Lesson No. 2 is in multitasking, as I hear her busy hands in the background match the energy of her conversation. Then it's my turn to ask another question, and those lofty summits of sound give way to speed bumps. Her resonant response will be just as rich, reflective and real.

Ralph (@thesheryleeralph) has achieved innumerable pinnacles over a 45-year career. Boomers and Gen Xers remember her as Deena in Broadway's Dreamgirls; millennials discovered her as Moesha's (played by Brandy Norwood) stepmom on the small screen or in theaters as the mother of Rita Watson (played by Lauryn Hill) in Sister Act 2. Each year for 31 years, she's presented Divas Simply Singing!, a health awareness benefit concert treating viewers to performances by artists such as Patti LaBelle, Oleta Adams, Jody Watley and the Clark Sisters. She played Claudette, the complex ex of Jon Voight's character and the mother of a troubled son, on Ray Donovan for seven seasons.


A Class Act

Currently, Ralph, 65, plays Mrs. Howard, a veteran kindergarten teacher on the record-smashing new ABC workplace comedy Abbott Elementary. Helmed by Quinta Brunson (A Black Lady Sketch Show), who plays second-grade teacher Janine Teagues, the mockumentary quadrupled its ratings during a monthlong gap between its first and second episodes. It follows a diverse group of beleaguered yet dedicated Philadelphia public school teachers. They rely on each other for help and humor while being overwhelmed, under-resourced and undercut. Tyler James Williams, whose character highlights the rarity of Black male role models in schools, has emerged as a fan favorite.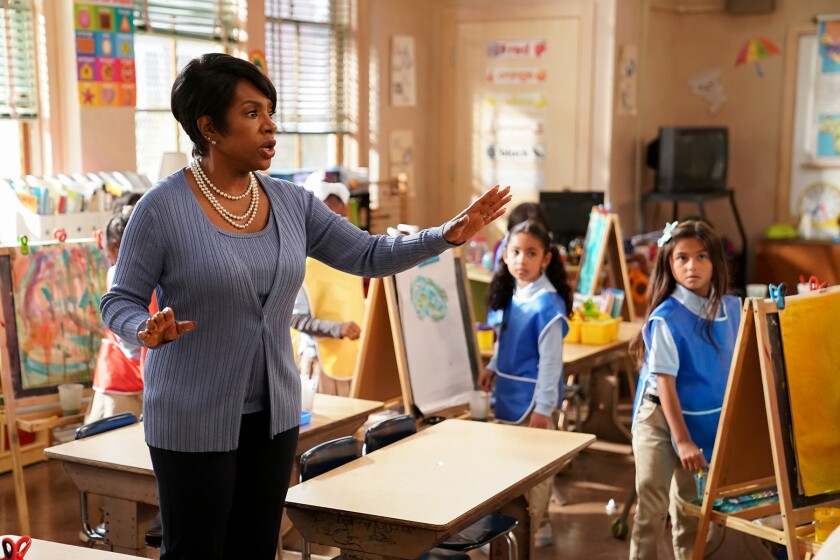 The show, praised for its realistic portrayal of primary educators, both tickles funny bones and touches nerves. We see adorable, bright-eyed, brown-skinned learners. We see budget woes, BS and bureaucracy. Teachers across America, feeling seen, tweet about the show.

Ralph's character Mrs. Howard stoically observes that "teachers at schools like Abbott, we have to be able to do it all. We are admin. We are social workers. We are therapists. We are second parents." Brunson, whose mother taught kindergarten in Philadelphia, named the show after her own sixth grade teacher; Joyce Abbott later surprised Brunson with a virtual visit on Jimmy Kimmel Live! But coincidentally, just an hour's drive from Philly, in New Jersey, the term "Abbott schools" can serve as a kind of shorthand for institutions in poor districts with a history of shortchanging students of color. The designation refers to decisions in the class-action case Abbott v. Burke, which ruled that disparities between rich and poor districts in the state were unconstitutional. The equal education decisions have been called the most important since Brown v. Board of Education. "Schools like Abbott" indeed.

Ralph, who also comes from a family of educators, says "You know, there's some people that are feeling a bit uncomfortable about the show, and my thought is, if you are feeling uncomfortable, that's a good thing because that's how we get change. That's how we get you to see … the inequities of education in America."

During our chat, I learned a lot. About activism. About what makes her marriage happy. About self-care. About Black Hollywood royalty, including a lovely story about her early mentor Sidney Poitier, who joined the ancestors just days after our call. I'm dropping some highlights below. You can play back the audio, too, for more lessons. It's not a polished production — just some girl-talk that was too good not to share.

On Her Current Role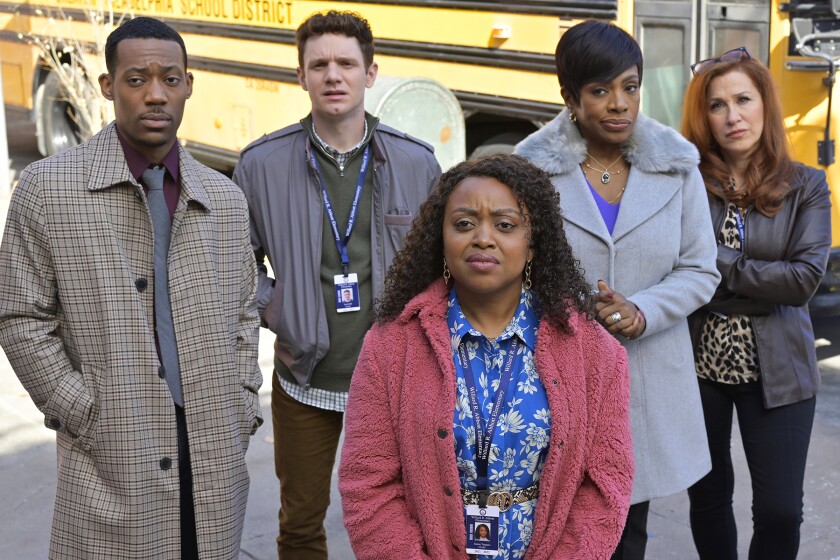 Quinta Brunson and I had met on the set of A Black Lady Sketch Show. I got a call about 18 months later. And she said, "Ms. Ralph, I have a project." And I was like, you know what? This young woman has been doing her research and waiting for this moment. And I am so thankful that I'm the one she would look to.

[Viewers] say, "I am Mrs. Howard." Teachers are feeling whatever it is I'm bringing to the character. And I'm so proud of that. [Fans share] how much they love to see different shades of people working for the betterment of these kids in a very challenged school.


On What "Prime Time" Means in Her Personal Life

Oh, looking at my children shine, at my husband be happy. All of that, you know, I'm just so thrilled. I'm happy. My parents always talked about furthering generation to generation. My parents were gonna do everything they could for me. And I had to do everything I could for my children to move them on up a little higher. I see it happening and I'm like, yeah, baby. We are in prime time, and this is good.


On Being Touched by Gun Violence as a Family

My son was very impacted by the murder of Ahmaud Arbery. And he took to the streets in protest, you know, having been someone who was shot himself. And at one point he said, "Mommy, after all this protest, we need healing." And he created WalkGood LA [@walkgoodla], where he started bringing hundreds of young people of color together to heal through yoga and spoken word and the mic.


On Her Multigenerational Artistic Legacy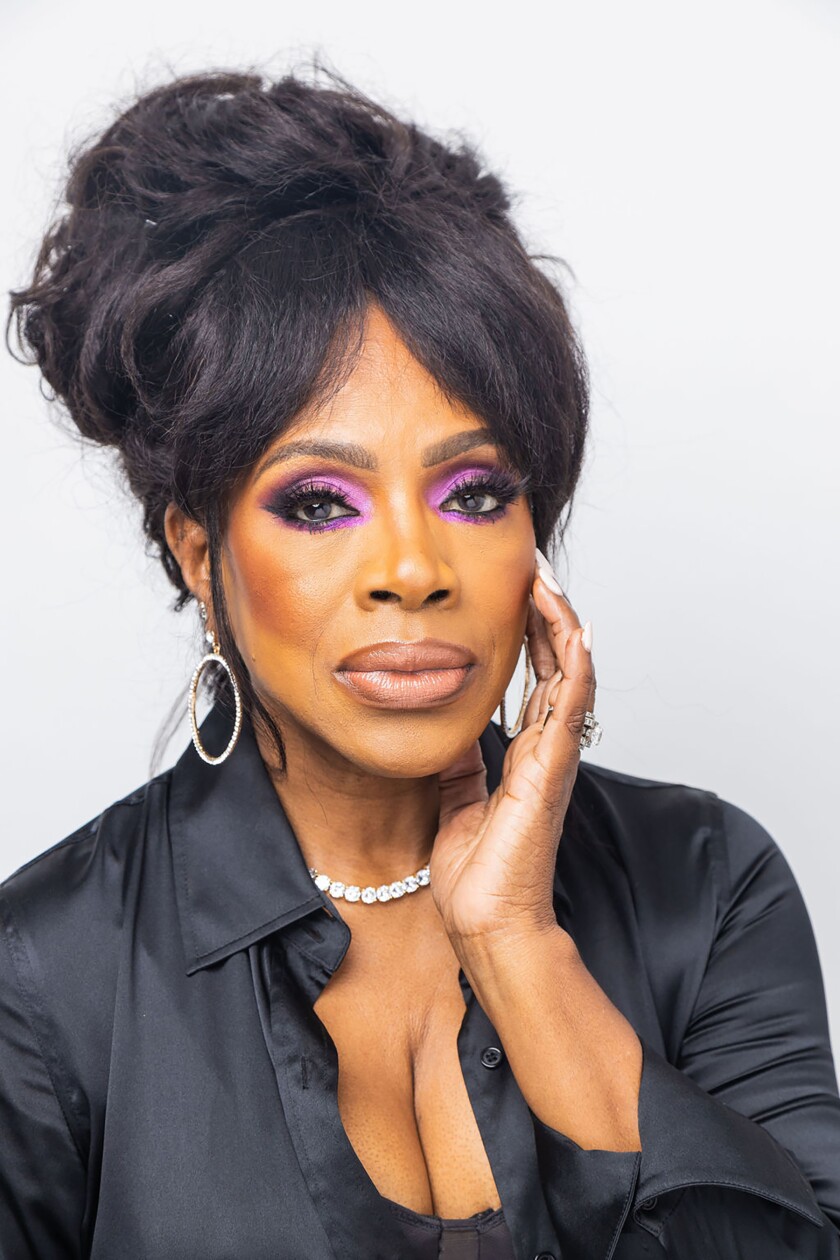 When my daughter (Ivy) graduated from Syracuse, [her program of study had been] social media and journalism. And my daughter told me that she was gonna be an influencer. And I was like, oh my God, how much money did I just spend [laughs] for her, for her to, to be a, what, who is she going to influence with what? But she is actually making a living. My mother had an atelier in Jamaica called house of Ivy. [Ivy] has taken it over [@thehouseofivy]. She's rebranding … some of the patterns within her social media.


On Her Long, Happy Second Marriage

I had to find a good man, because I had young children and you can't just have all kinds of men around. Especially when you have a daughter, you make sure that you take the time to find a good man. That was the focus of it for me. My husband, Vincent, continues to be nothing but a good man. He's worked his way up from Pennsylvania state rep to state Senator. He is now minority chair of appropriations, the first Black man to have that seat. And he's something wonderful.


On Her Showbiz Beginnings

I was a 16-year-old freshman at Rutgers University. My father told me that I could do anything I wanted with my life after I graduated. So, I created an independent study. I [auditioned for and] was accepted into the Negro Ensemble Company. Sarah Dash from Labelle was in my class. Trezana Beverley, who had just won the Tony for For Colored Girls Who Have Considered Suicide/When the Rainbow Is Enuf. Oh my God. Robert Hooks was one of our teachers. Kris Keiser was another teacher.

Oh, it was just amazing for me. The people that I met in this class as a teenager! I graduate from college. Paula Kelly [Sweet Charity, Uptown Saturday Night, Night Court], Rosalind Cash [The Omega Man, General Hospital, A Different World], Virginia Capers [Raisin, The Fresh Prince of Bel-Air], [NEC cofounder] Robert Hooks [A Raisin in the Sun, Hallelujah, Baby!, Star Trek III] — all of them stay in touch with me as 19-going-on-20-year-old.


On Her Early Mentor, Sir Sidney Poitier

[Producer] Kris Keiser calls me. I'm in Europe because I started making money singing. And I come back to California, and I have like 10 messages. Kris Keiser says you have got to be at Warner Brothers tomorrow morning. And I'm like, "For what?" And he is like, "Sidney Poitier is casting a film called Piece of the Action and you are perfect."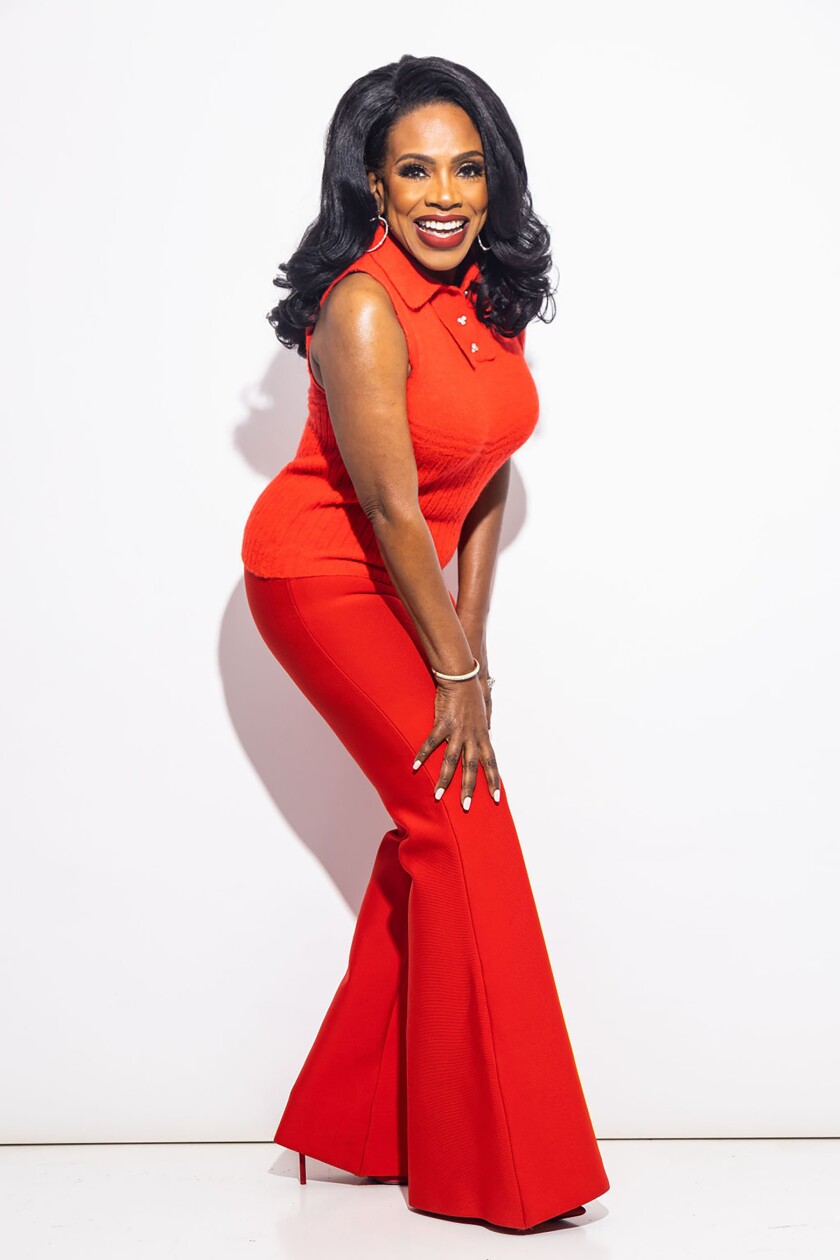 I go in there and I'm up against two wonderful actresses. Tamu [Blackwell] had made a big splash in Claudine. The other one was Pamela Poitier, Mr. Poitier's daughter. Now, out of these three young women, which one is not getting the role? [laughs] But I give it everything I've got. And Mr. Poitier cast me in that movie. When we [wrapped] he said, "I wish the industry had more to offer you because you deserve more." I was just 19 years old, but Sidney Poitier gave me my first movie and that was something very special.


On Black Women, Health and Self-Care

I've been talking about the health of my people for at least 30 years. When I was talking about HIV/AIDS and [the risk to the Black community], people told me I was stupid, I was a loose cannon and that I just needed to [stop] talking about these things. It was not popular, but it was what we needed to hear. Nobody is talking about Black women in the South and this disease. And it's such a shame, this whole COVID thing. We have been so hoodwinked and bamboozled that now, when people are trying to tell us the truth, we don't even want to listen to it. And it frightens me.

If Black women don't start paying attention to the weight [we] carry spiritually, mentally and physically, it's gonna kill us. Because all of these other things that come in from the outside, like COVID, it feeds on that.

I went down to Jamaica for the holidays, and I said to my husband, I'm getting a massage every other day. That first day it hurt so bad. And the [therapist] was just like, 'Oh my God, you've got all these knots.' The next day I had the massage — getting better. The next day had the massage. It was so soft. I could feel how soft it was. So, I think self-care is knowing what it is you need to do to fix what's going on with you.


On Aging Beautifully

An older woman said to me, 'Sheryl Lee Ralph, do you know why people grow old? Because they think they should.' Stay fresh, stay open to life and live it.


Audio was lightly edited for clarity and length.