14 Sisters Shaping the Conversation About Environmental Justice
Sweltering streets. Toxic tap water. Parched pastureland. People of color bear the brunt of pollution's effects worldwide. Meet Black women fighting to protect us — and the planet.
We can shake our heads or pop antacids at the endless torrent of headlines about plastic in the sea, wildfires, tornadoes and heat domes, or we can transform anxiety into action and get busy. Many sisters in the fight for climate justice are focusing their efforts on communities of color, which are deeply impacted due to geography, environmental racism, socioeconomic status, the pandemic and other factors. Black women are donating to our communities, shaping policy, researching solutions and advocating for a more sustainable lifestyle.


The Honorable Mia Amor Mottley, 56, prime minister of Barbados

Mottley is pushing for Barbados to phase out fossil fuels by 2030 and frequently speaks out about pollution and deforestation. In a 2021 speech to the United Nations General Assembly that immediately went viral, Mottley did not mince words in noting that the lack of action from the richest nations is placing small island states in peril. "We do not want that dreaded death sentence and we have come here to say, 'try harder, try harder' because our people, the climate army, the world, the planet needs our actions now," she said. In December, Mottley was awarded the 2021 Champions of the Earth Award, the UN's highest environmental honor. (@mamottley on Instagram; @miaamormottley, Twitter)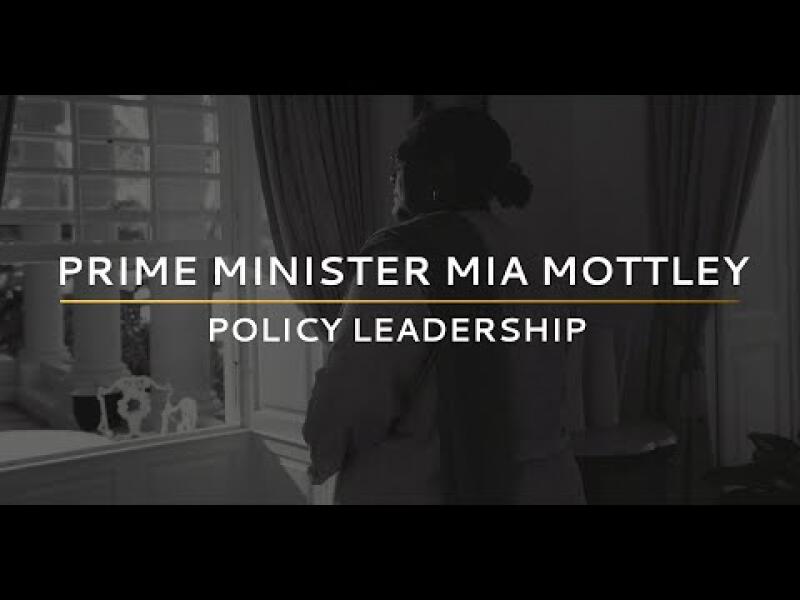 Prime Minister Mia Mottley 2021 Champion of the Earth - Policy Leadership
Rhiana Gunn-Wright, 33, climate policy director

Gunn-Wright is one of the key figures responsible for drafting the Green New Deal, a policy proposal to address climate change. The proposal has recentered the topic in national conversations. "Climate is more than just the environment … It's also important to talk about how climate change is an outgrowth of systemic oppression including race, patriarchy and colonialism," said the Roosevelt Institute climate policy director. (@rgunner, @rgunns.)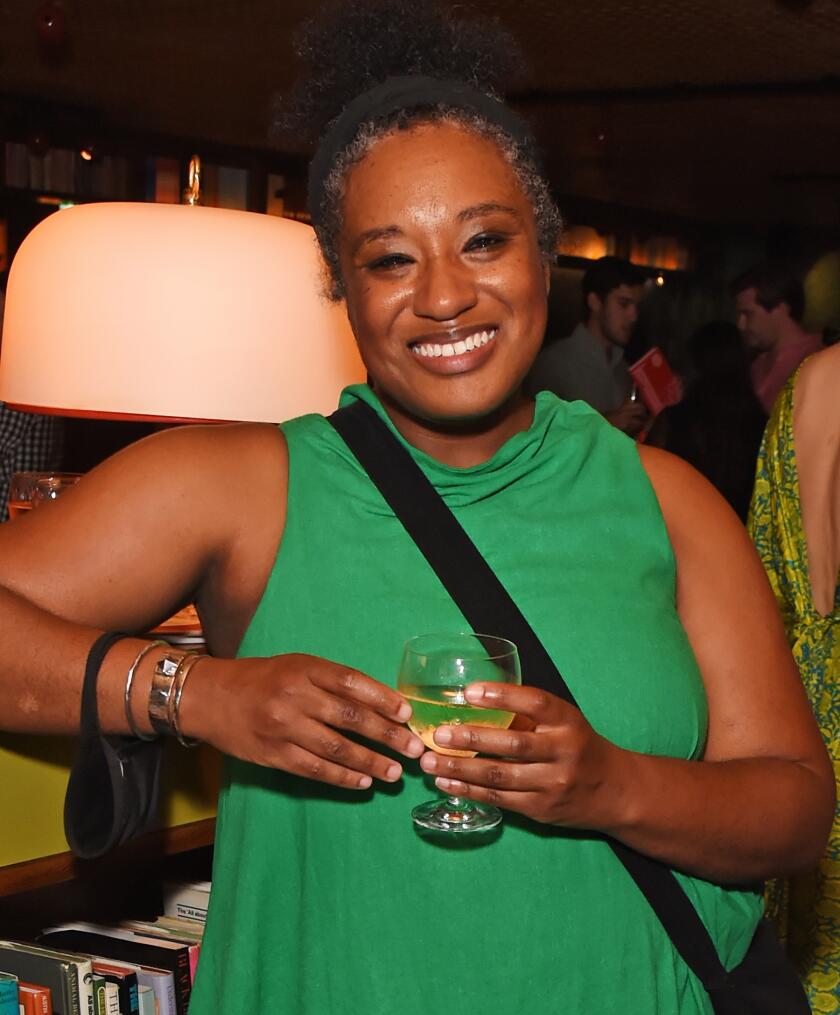 Aja Barber, 41, writer, stylist and consultant

Vogue, CNN and The Guardian are just a few of the places the London-based intersectional activist has educated others on the need for sustainable fashion. Barber regularly speaks out about fast fashion, clothing waste, ethics and other social issues. Last year she published her first book on the topic, Consumed: The Need for Collective Change: Colonialism, Climate, Change, and Consumerism, which challenges readers to analyze their buying habits. (@ajabarber, @AjaSaysHello)


Linda Goode Bryant, 72, documentary filmmaker and activist

The renowned artist developed New York City-based Project EATS during the 2008 global food crisis. The organization grows fresh foods and creates jobs for neighborhoods in need, including Brownsville in Brooklyn and the Belmont district in the Bronx. Despite the pandemic, the Guggenheim Fellow and Peabody Award recipient and her team continue to provide healthy foods year-round. (@projecteats, @ProjectEATS)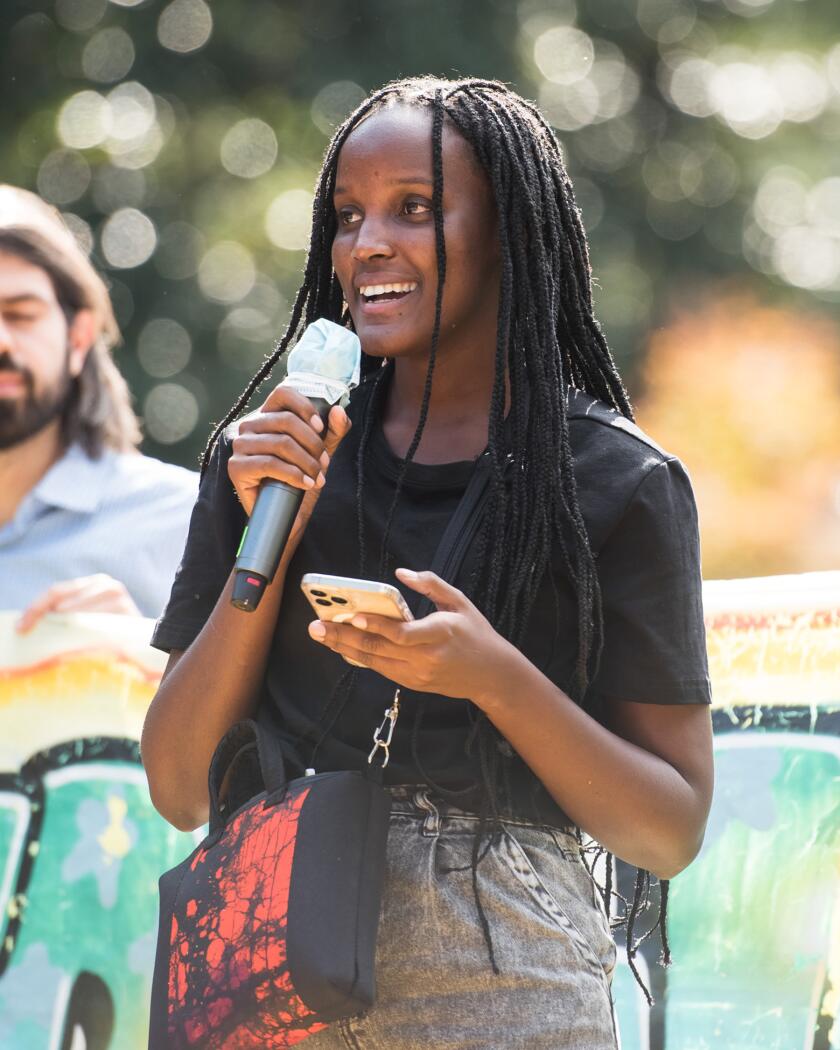 Vanessa Nakate, 25, Ugandan climate activist

The Uganda activist was compelled to act after witnessing the devastation from droughts and flooding in her community in 2019. Nakate, who made Time magazine's 2021 list of emerging leaders, spoke at last year's United Nations climate conference in Glasgow, detailing the threats of rising temperatures and the need for change. "I'm actually here to beg you to prove us wrong," said the Rise Up Movement founder. (@vanessanakate1, @vanessa_vash)


Pashon Murray, 44, green entrepreneur

Murray is the cofounder and president of Detroit Dirt, a compost company that collects waste from local small businesses, converts it into soil and provides it to local farmers and gardeners. Murray has taken her zero-waste mission further as she is now a cochair of Detroit's Climate Action Committee. She also works with businesses across the world to replicate her process and educates students nationwide on waste reduction. (@pashonmurray)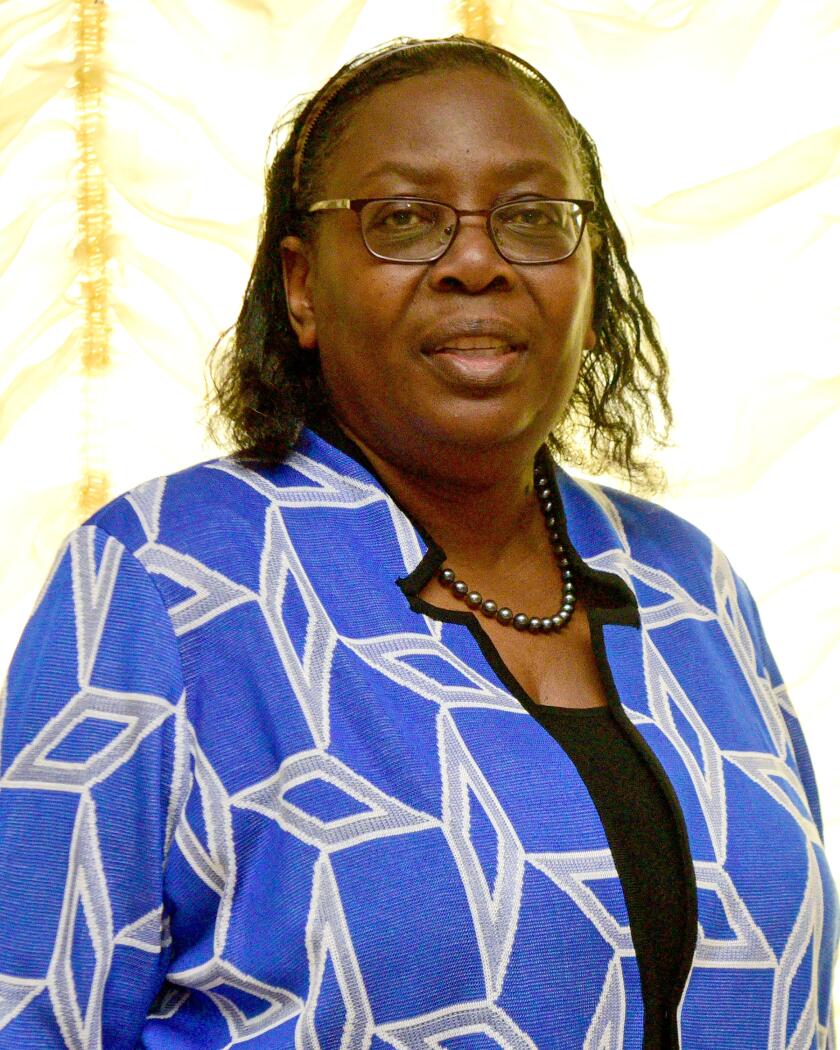 Dorceta E. Taylor, 64, environmental justice scholar

Taylor is a leading expert and researcher on the intersection of the environment and race. Her influential papers and books include the landmark 2014 report on diversity in environmental institutions. The Yale professor discussed the importance of climate justice in a recent interview and said, "What climate change didn't do very well, or not at all, was to understand disproportionality." (@dorcetaT on Twitter)


Adrienne Hollis, 61, environmental attorney and toxicologist

Through her work as a consultant, and previously at the science advocacy nonprofit Union of Concerned Scientists, Hollis is a leader in identifying and addressing health concerns caused by environmental issues and climate change. Last year she testified before a House of Representatives subcommittee to highlight environmental threats to health in communities of color. "We have to be active," Hollis, who holds both a doctorate in biomedical sciences and a law degree, said in a recent interview. "We have to step up and claim our space." (@EJ_Toxicdoc on Twitter)


Rihanna, 34, singer, actress and business owner

The songstress and style icon founded the Clara Lionel Foundation in 2012. In January, her nonprofit donated $15 million to 18 organizations that champion climate justice, including the Climate Justice Alliance and the Movement for Black Lives. "Climate disasters, which are growing in frequency and intensity, do not impact all communities equally, with communities of color and island nations facing the brunt of climate change," she said in a statement. (@badgalriri, @rihanna)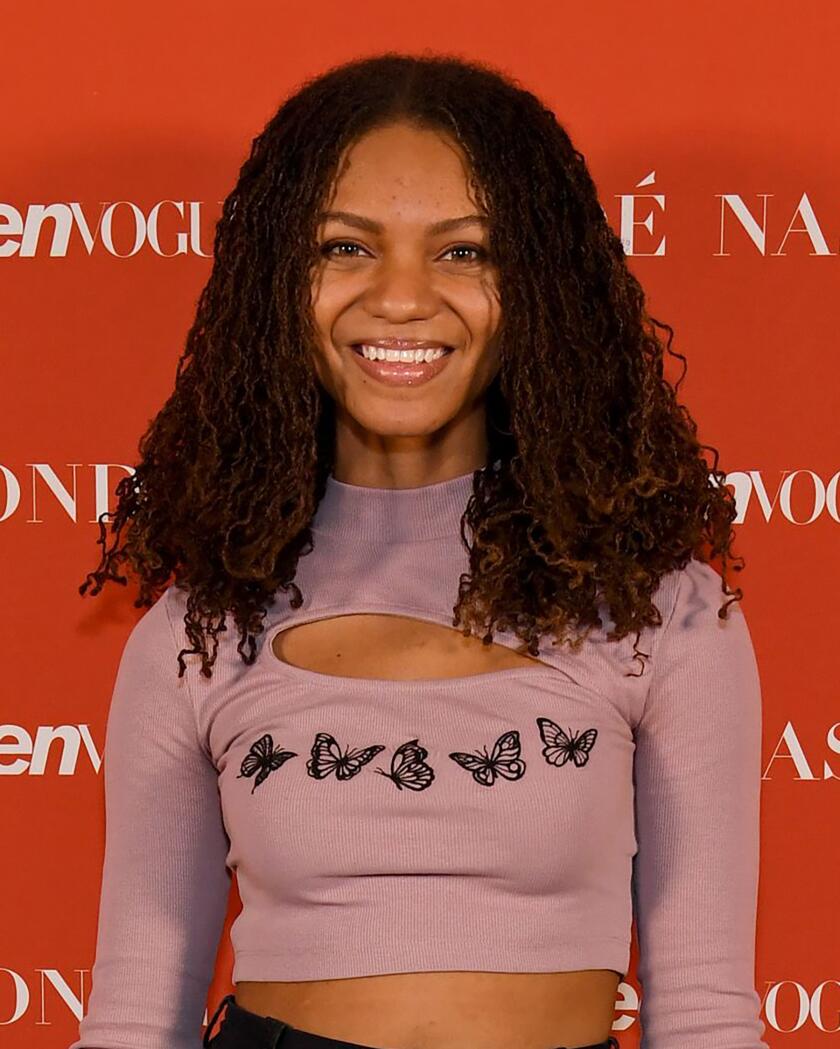 Leah Thomas, 27, founder, advocate and author

Thomas, the founder of Intersectional Environmentalist, went viral in May 2020 in a post calling on environmentalists to stand in solidarity with the Black Lives Matter movement. "Social justice cannot wait. It is not an optional 'add-on' to environmentalism. It is unfair to opt in and out of caring about racial injustices when many of us cannot," the self-described "eco-communicator" wrote. Her book, The Intersectional Environmentalist: How to Dismantle Systems of Oppression to Protect People + Planet, dropped last month . (greengirlleah, @Leahtommi)


Na'Taki Osborne Jelks, 47, environmental health scientist
Spelman professor and alumna Jelks leads environmental research and fiercely promotes civic engagement among youth. Last year she coled a citywide study to map temperatures across Atlanta neighborhoods to identify the hottest communities. In some cases, 10 to 15 degrees separated cooler shaded areas, which were mostly white neighborhoods, and the urban areas facing extreme heat. "This … disproportionately impacts Black and other communities of color," said Jelks. (@nojelks, @urbanecologist)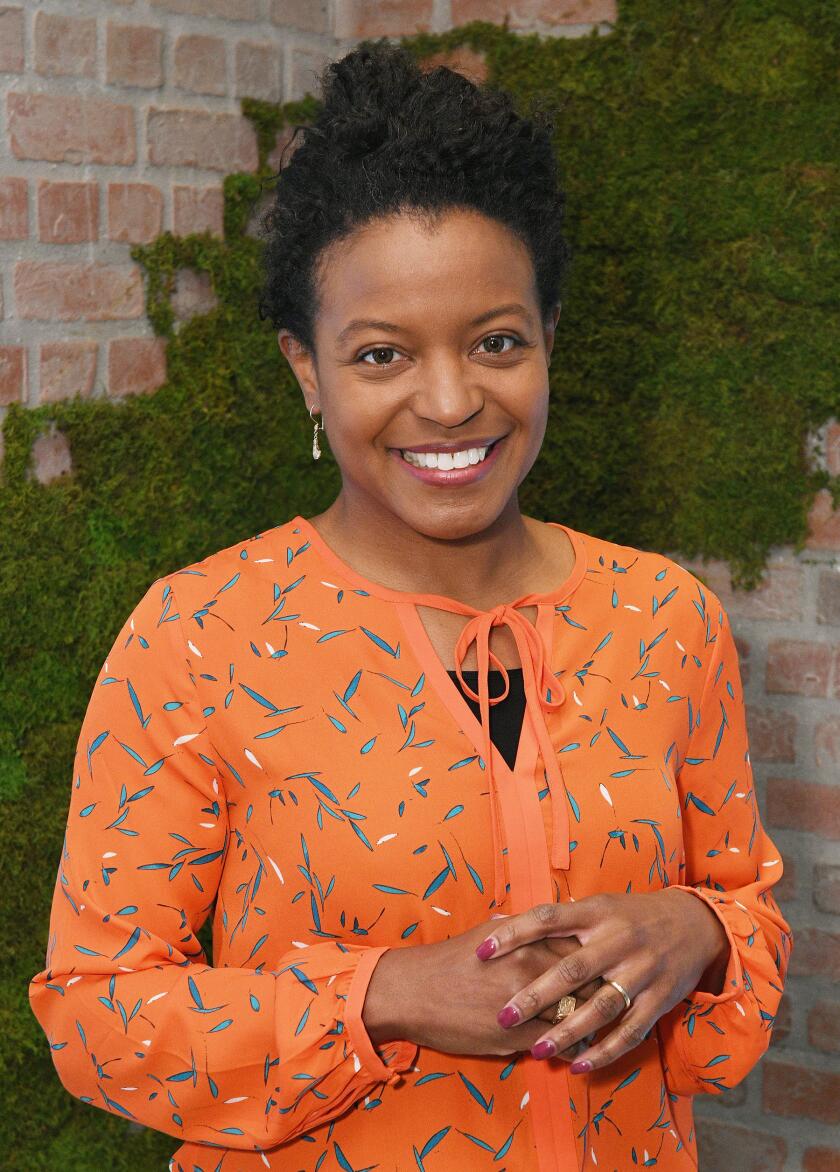 Lisa Dyson, 48, CEO and physicist

Having devoted her career to tackling climate change issues, Dyson leaned into food sustainability with the launch of her second company, Air Protein, in 2019. She and her team use a mixture of air and live cultures to produce a meat alternative using fewer resources than similar plant proteins. "I hope it inspires the innovators of tomorrow by letting them know that we can solve the problems of climate change and deforestation. We just need to focus our energies," Dyson said in a recent interview. (@airprotein)


Mari Copeny, 14, clean water activist

Dubbed "Little Miss Flint" when she brought national attention to the water crisis in her Michigan community, the teenager continues the fight for clean water and a heathier neighborhood. She partnered with the water science company Hydroviv in 2019 to design water filters to distribute in her community; they remove contaminants and reduce plastic bottle waste. She's more than halfway to reaching her goal of raising $1 million to distribute filters nationwide. (@littlemissflint)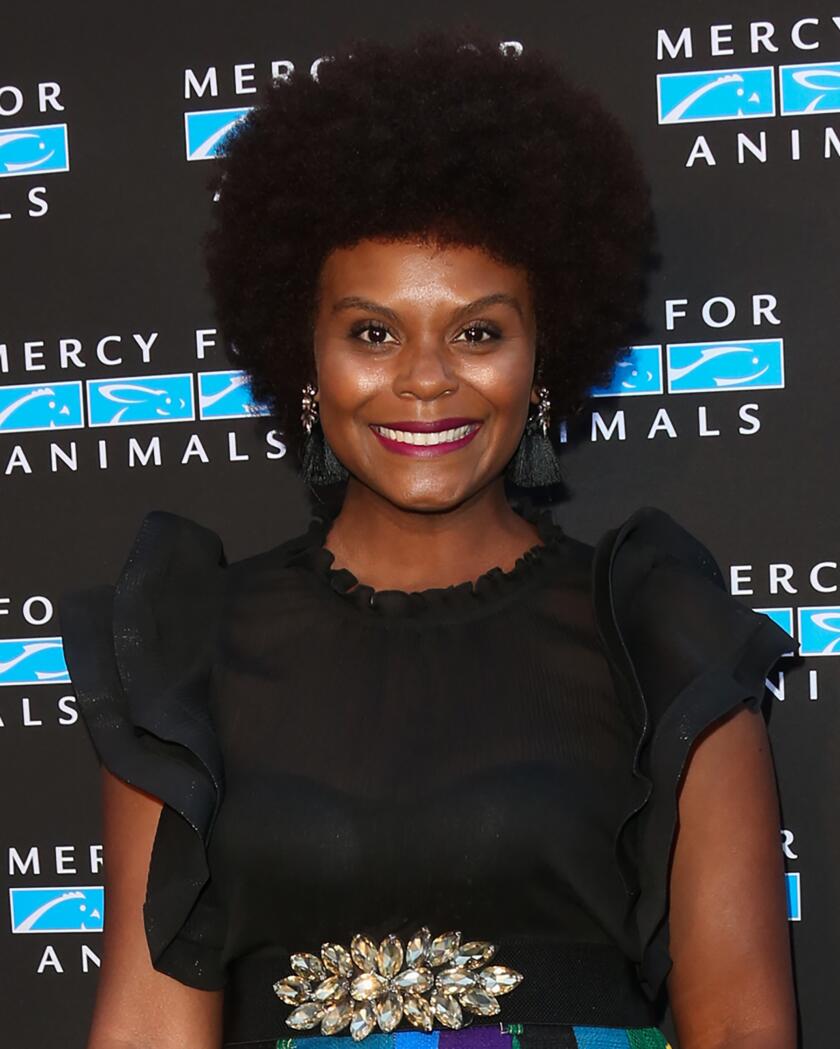 Tabitha Brown, 43, actress and influencer

The social media maven with millions of followers made the switch to veganism in 2017. Brown often provides vegan tips and tricks on her platforms and educates youth on vegan cooking as part of her hit YouTube show Tab Time. She recently shared a few recipes in her memoir Feeding the Soul (Because It's My Business): Finding Our Way to Joy, Love, and Freedom. And, she has opened a vegan restaurant in the Los Angeles area. (@iamtabithabrown)