If laughter is the best medicine, then streaming and syndication is like a 24-hour pharmacy that delivers. Binge-watching the feel-good, funny TV shows we've enjoyed over the years has been a healing escape since the pandemic began. And as we navigate changing times, revisiting comedy classics reveals how, in some ways, times can change for the better. The fashions (and fat jokes) may be played out — but fun never gets stale. Check your local listings for these newer and nostalgic delights.

1. Insecure

Issa Rae's series ignited a revolution in entertainment. The last season may be over, but we're not letting go.

2. The Fresh Prince of Bel-Air

Will Smith may have been the fun-loving Cousin Will, but we also got a kick out of his animated extended family, including Uncle Phil, Aunt Viv, Geoffrey the butler and cousins Carlton, Ashley and Hilary. Are we ready for the edgier reboot, Bel-Air?

3. Black-ish

Anchored by Tracee Ellis Ross and Anthony Anderson, this smart and thought-provoking family comedy tackles tough societal issues with good humor. And inviting Michelle Obama to guest star in the final season? Brilliant-ish.
4. Martin

We have funnyman Martin Lawrence to thank for adding "You go girl" to the pop culture lexicon and for giving us hilarious TV homegirls for life in Gina, Pam and, of course, Sheneneh.

5. Living Single

Before there was Friends, there was this '90s sitcom. Queen Latifah, Kim Fields, Kim Coles, Erika Alexander, John Henton and T.C. Carson star as an attractive group of single roommates and friends living in a brownstone in Brooklyn.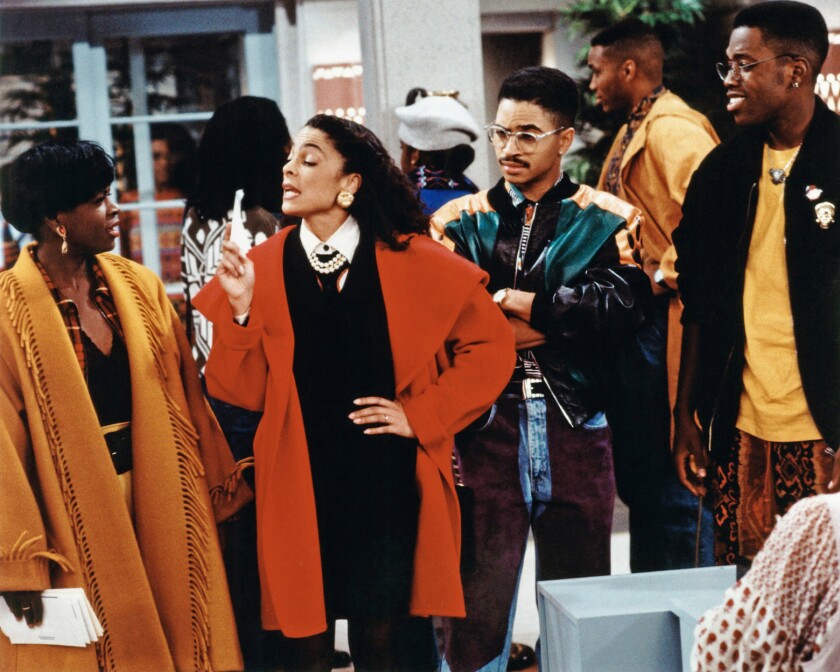 6. A Different World

Many of us tuned in weekly to laugh and sometimes cry along with high-strung Southern belle Whitley Gilbert, nerd-turned-hottie Dwayne Wayne and the supporting cast of Hillman College coeds.

7. Girlfriends

What would we do without our girlfriends — both our real life BFFs and fly and free-spirited sister-friend characters like Joan, Toni, Lynn and Maya?

8. The Cosby Show

Before the shocking and serious developments concerning Bill Cosby's treatment of women, the Huxtable home was our happy place. We shared some of our fondest and funniest small screen memories with the upwardly mobile and proud family.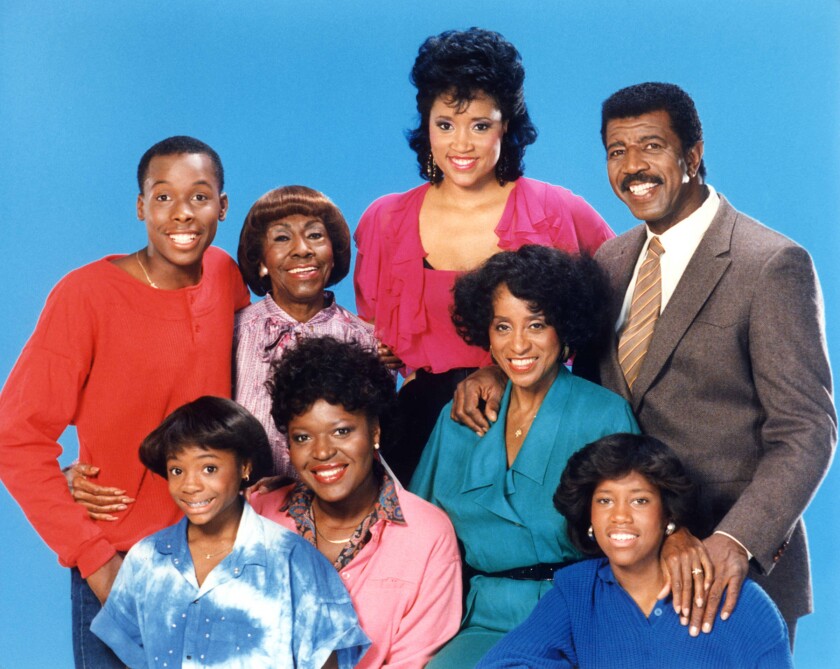 9. 227

If you live in a close-knit community, you probably know a group of gossiping neighborhood gals like Mary, Rose, Pearl and resident vamp Sandra.

10. Sister, Sister

In this wholesome, family-friendly sitcom, Tia and Tamera Mowry starred as twins separated at birth and adopted by Jackée Harry and Tim Reid, respectively.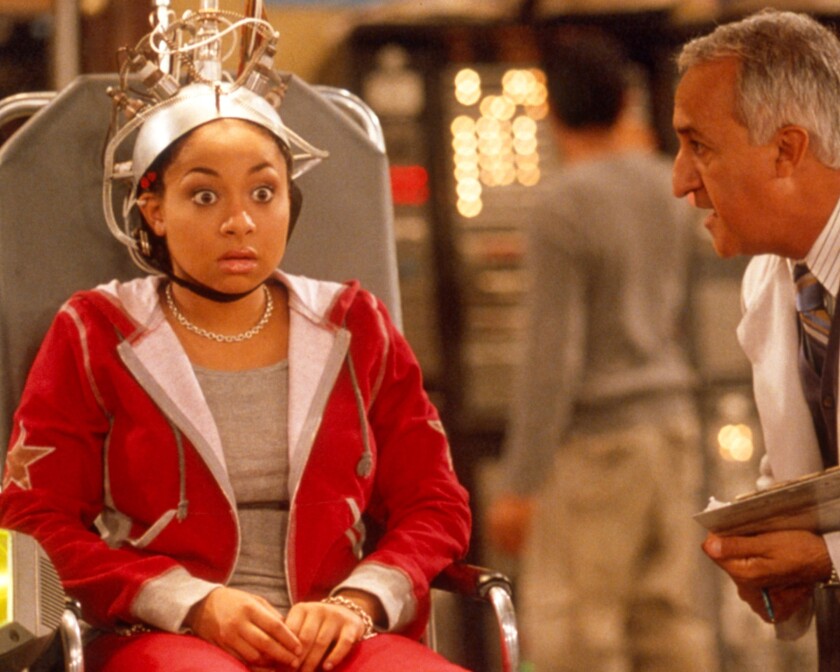 11. That's So Raven

Raven-Symoné has impeccable comedic timing, and in her Disney show about a teen girl with psychic powers, she channeled the madcap moxie of young Lucille Ball.

12. The Jamie Foxx Show

Foxx proved that not only is he naturally funny, he's also sexy (ask Fancy), and he can sing, too! Checking in to the King's Tower hotel was always a good time.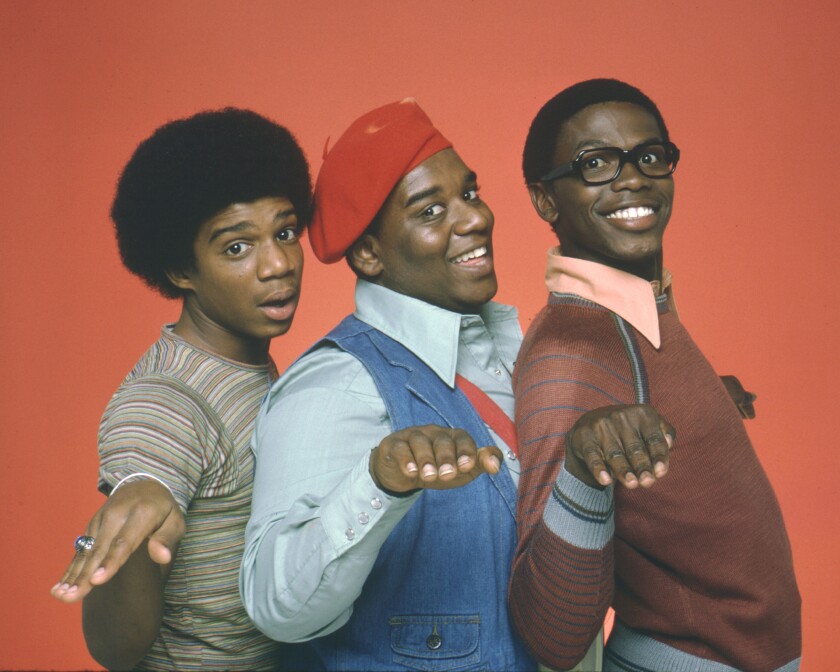 13. What's Happening!!

We knew hilarity was always on the menu at teen hangout Rob's Place. Buddies Raj, Rerun and Dwayne (didn't you crush on him?) were always up to something. But the strong women in their lives — Raj's Mama, wisecracking waitress Shirley and Raj's bratty baby sis Dee — always set them straight.

14. The Jeffersons

We loved watching bullheaded George Jefferson strut around that dee-luxe apartment in the sky like a peacock, knowing he'd never ruffle the feathers of his graceful and grounding wife Weezy. His verbal sparring with quick-witted housekeeper Florence kept us in stitches.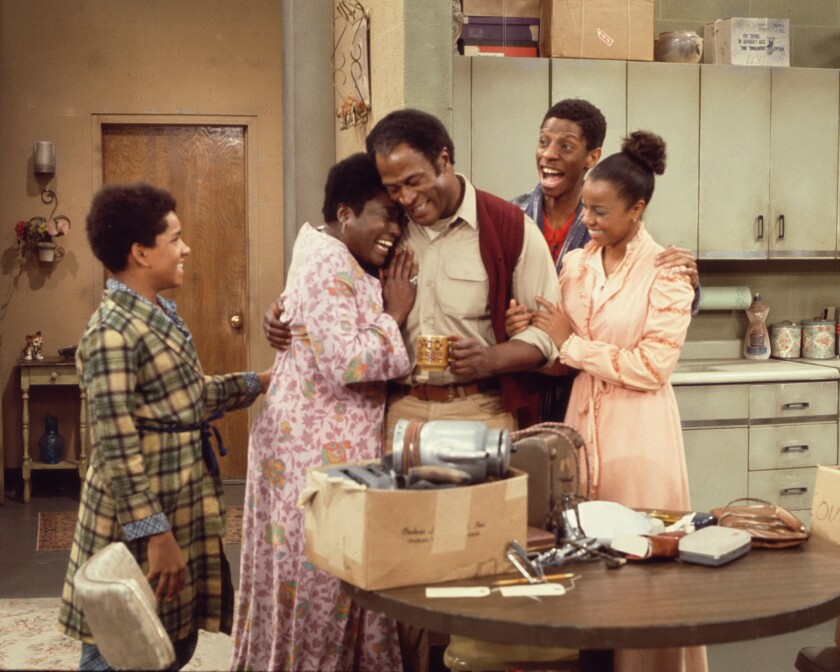 15. Good Times

Ain't we lucky we got 'em! Despite hardships, Florida and James Evans were Black love personified, and their three kids J.J., Thelma and Michael were dyn-o-mite!

16. Gimme a Break!

Broadway diva Nell Carter sang the catchy theme song. Her wisecracking wisdom and sterotype-defying caregiver role earned her Emmy and Golden Globe nods.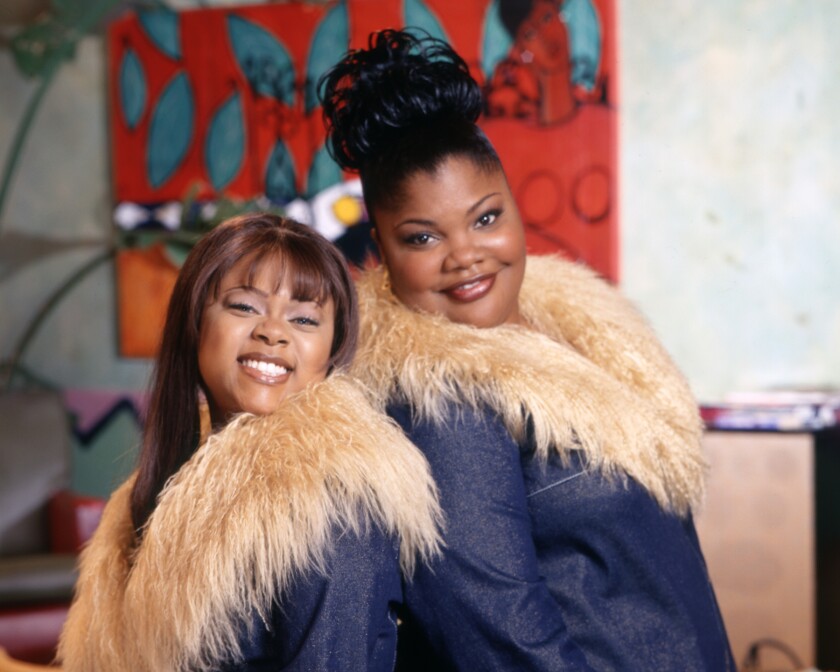 17. The Parkers

We adored the comedy tag team of Mo'Nique and Countess Vaughn as a mother and daughter who enroll in community college together. Their politically incorrect twist on the gender politics of courtship and objectification made viewers re-think real-world boundaries. "Hey Professor Oglevee!"