6 Buzzed-About Biopics and Documentaries to Watch
We thought we knew the stories of Billie, Whitney, Aretha, Toni, Wendy and Michelle. These revealing films proved us wrong.
When we think of the amazing Black women of our time, names like Michelle Obama, Aretha Franklin and Toni Morrison come to mind. These women's remarkable stories overflow with lessons of love, beauty, resilience and passion. Celebrate and get inspired during Women's History Month by watching revealing works about these history-making women and others.

The United States vs. Billie Holiday (Hulu)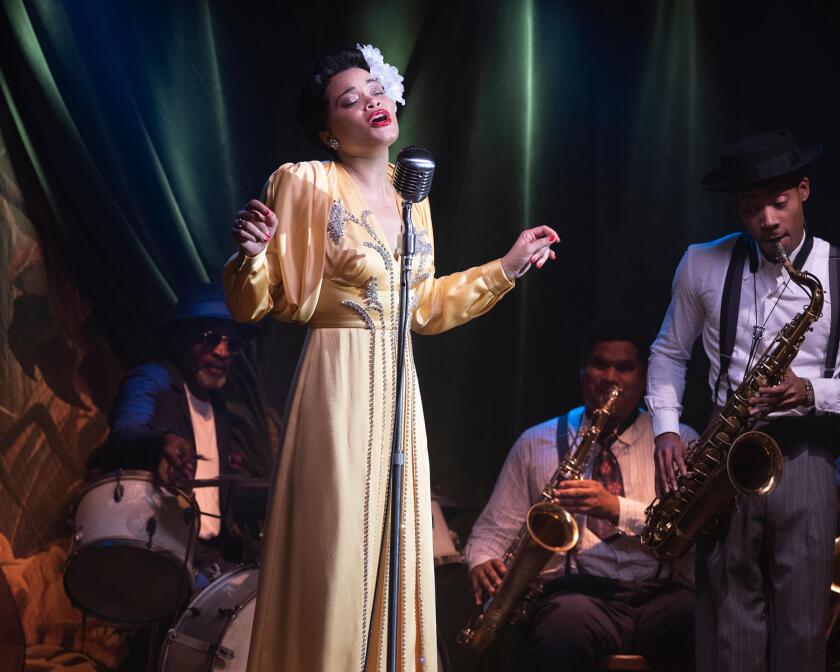 This biopic about the strength of a Black woman brings together all the juicy elements of a great movie including drama, love, passion — and serious awards season buzz. The film details how Billie Holiday ended up at the center of an investigation by the Federal Bureau of Narcotics. Holiday's song "Strange Fruit," about the dark history of lynching Black people, was supposedly the spark that put her on the FBI's radar (in addition to her alcohol and drug use). Holiday, portrayed by Golden Globe best actress winner Andra Day, ends up in a complicated love affair with Black Federal Agent Jimmy Fletcher (Trevante Rhodes), head of the undercover sting operation. The complex story, winner of AARP's Movies For Grownups best picture this year, is one you don't want to miss.

Whitney Houston & Bobbi Kristina: Didn't We Almost Have It All (Lifetime)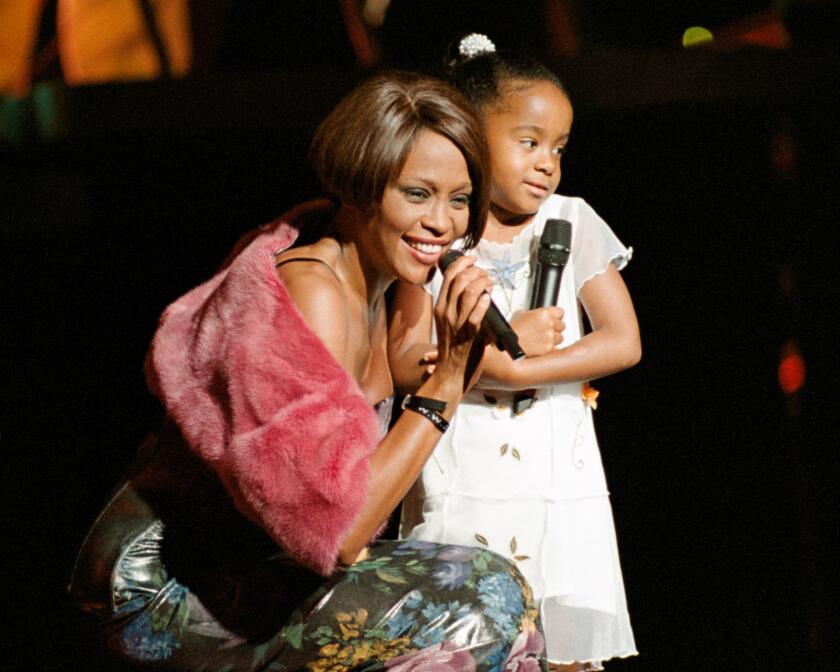 Although the late Whitney Houston and her daughter Bobbi Kristina Brown's stories include immense tragedy, this Lifetime documentary serves as a celebration of their lives. Brandi Boyd Burnside, Houston's goddaughter, is an executive producer for the project, which features a variety of friends and family offering a more personal reflection and understanding of who Houston and Brown were. I enjoyed this doc for its refreshing perspective, including hearing from people close to Houston who had yet to share their takes. As one of the best-selling artists of all time ("When You Believe" is among my favorites), Houston's story has been told many times, but don't let that stop you from adding this revealing documentary to your list.

Genius: Aretha (National Geographic)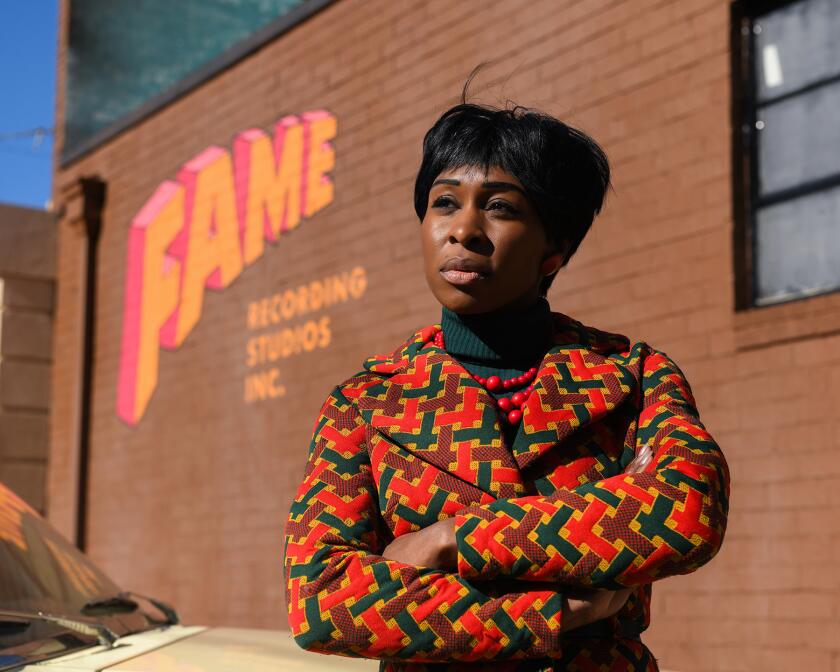 This eight-part limited series gives Aretha Franklin all the R-E-S-P-E-C-T and flowers she deserves for her legendary career. Actress Cynthia Erivo stars as Franklin for season three of the Genius series. This season is all about the Queen of Soul's life, musical journey and lasting impact on music culture as we know it. While we may all know her hits, I'm excited to learn more about Franklin's story and motivation as she made her way to the top. This is a must-watch for the music and the Black female empowerment this historic film exudes.

Wendy Williams: The Movie and Wendy Williams: What a Mess! (Lifetime)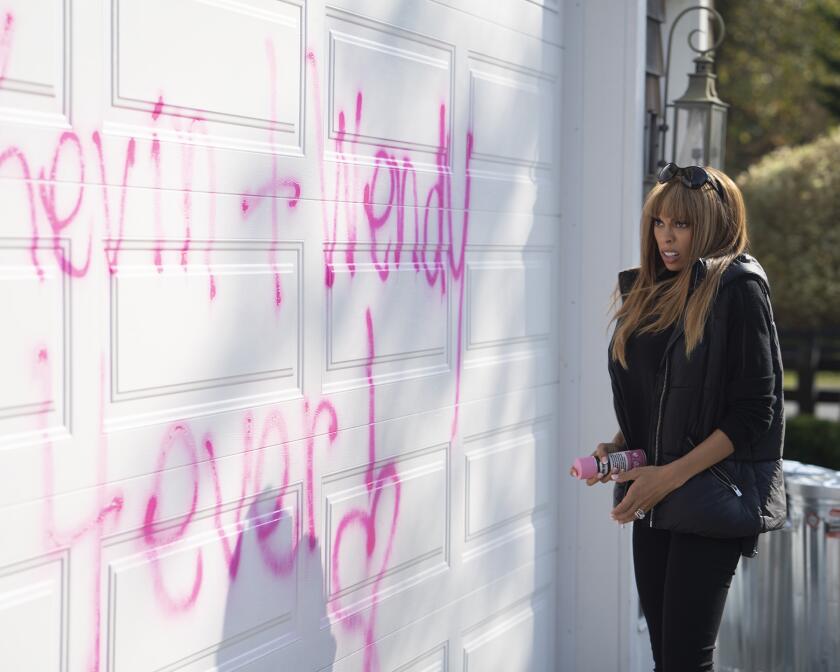 Wendy Williams did that. The radio and television extraordinaire served as an executive producer on this tell-all film about her own life. Actress Ciera Payton accurately captures Williams' big personality in this drama-filled biopic showcasing Williams' incredible career, as well as her divorce and addiction issues. The candid look at Williams' life doesn't end with the biopic, but also includes a sit-down style interview with Williams and others close to her. We all have heard rumors and been curious about Williams' story, so why not get the tea straight from the source herself!

Becoming (Netflix)
Former First Lady Michelle Obama's acclaimed memoir by the same name, comes to life on the screen in this documentary. Much like the book, the story captured on screen just makes you feel inspired. It's full of behind-the-scenes snippets from her American book tour and heartwarming moments as we see Obama interact with fans and family members. Obama is the queen of dropping gems, and there are just so many valuable life lessons and tips sprinkled throughout this movie. It's worth watching more than once.

Toni Morrison: The Pieces I Am (Hulu)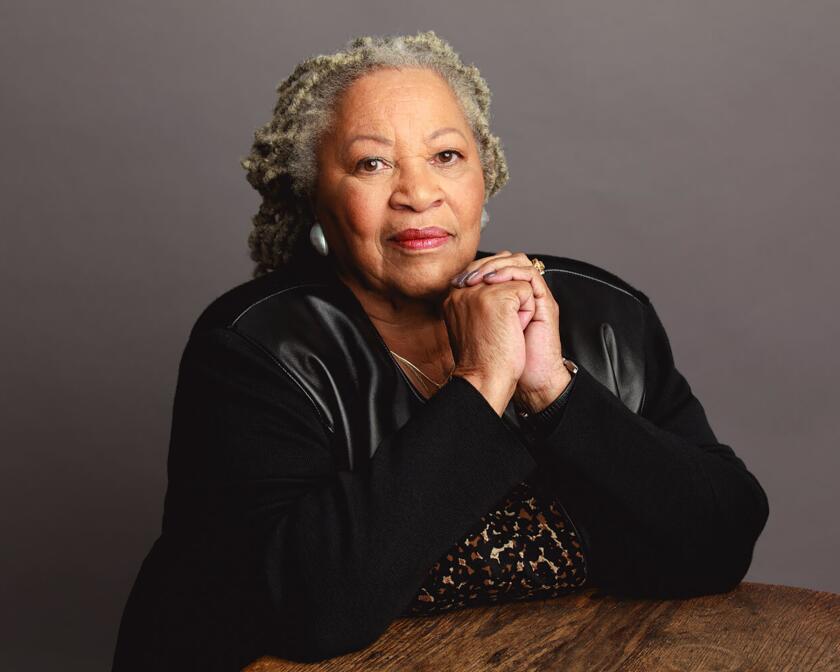 Renowned novelist Toni Morrison reflects on her life and career in this 2019 film. The Nobel Prize-winning writer, known for masterful works including Beloved and Sula, gets personal as she recounts stories about her parents, her upbringing and her education. If you're a fan of Morrison's works, you'll want to soak up this two-hour highlight, including interviews with other giants like Angela Davis and Oprah Winfrey. Knowing Morrison received her praise and flowers before her passing makes this film that much more heartwarming. She is a legend who experienced so much and had a wealth of knowledge and wisdom to give others. One of the biggest takeaways is her love of all Black people and her work to always uplift the culture. The message at the heart of this documentary is very much needed today.