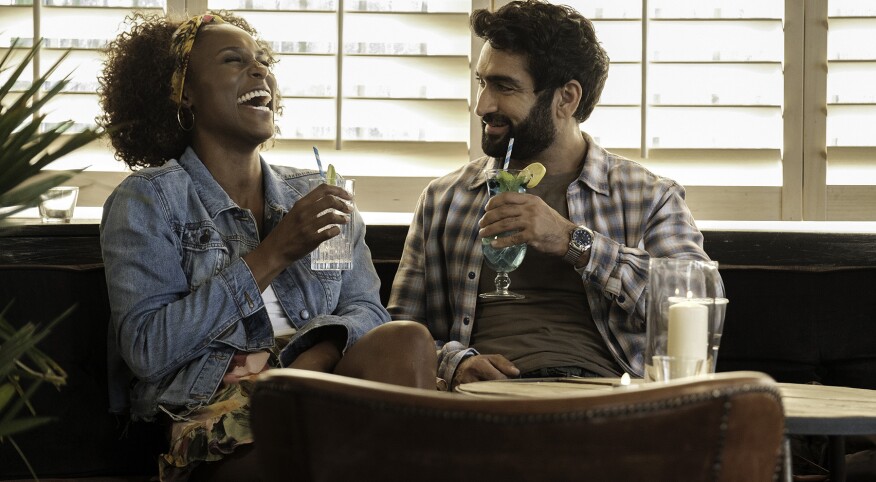 The times we are in are seriously stressful. Laughter is good for the soul, and these days we could all use a few moments to lighten our hearts. The Sisters Squad has rounded up seven good-humored film and TV comedies starring a few of our favorite funny ladies, including Issa Rae in The Love Birds, Tiffany Haddish in Nobody's Fool and Taraji P. Henson in What Men Want. Warning: Streaming one or all might lead to streaming tears of laughter!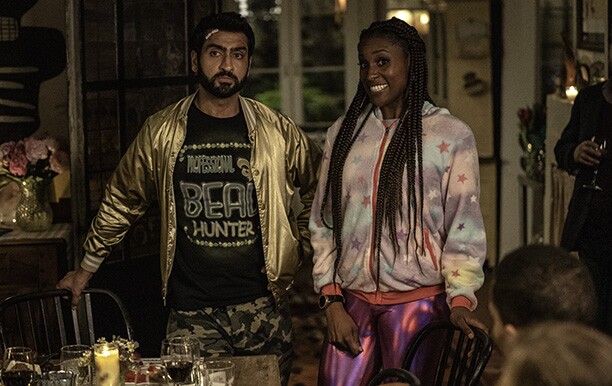 1. The Love Birds (2020)
Issa Rae (Insecure) and Kumail Nanjiani (The Big Sick) portray a couple on the brink of a breakup. Before they can split they become witnesses to a crime and embroiled in a murder mystery. As fun loving advertising executive Leilani and straightlaced documentary filmmaker Jibran, Issa and Kumail have a believable chemistry. Set in New Orleans, this romantic comedy caper, originally intended for a theatrical release, is packed full of one-liners, adventure and relatable relationship woes. Streaming on Netflix.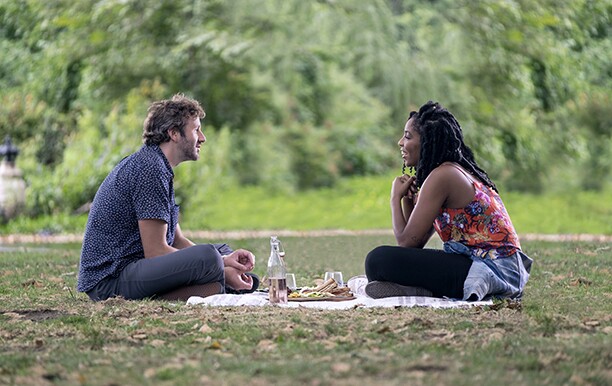 2. The Incredible Jessica James (2017)
"Look at me, I'm tall. I'm pretty. I'm a coco queen," the self-assured title character of this quirky comedy says in an early scene. The Daily Show alum Jessica Williams stars as a confident, if struggling, Brooklyn playwright, who makes an unlikely love connection with a divorced app developer (Chris O'Dowd) after a bad breakup with her oh-so-sexy ex (LaKeith Stanfield). Things get tricky when the pair agrees to stop stalking their respective exes on social media and instead follow each other's former flame. Streaming on Netflix.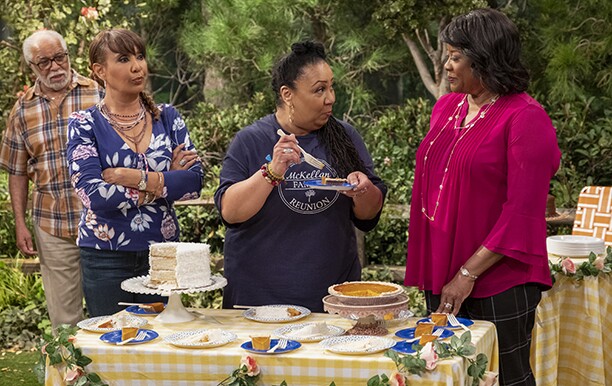 3. Family Reunion (2019)
Looking for a family-friendly series to binge? Watch two seasons of the sitcom, Family Reunion, starring Tia Mowry-Hardrict, Loretta Devine and Richard Roundtree. Filmed in front of a live studio audience, the show follows the McKellan clan, who move from Seattle to live with their extended family in Georgia. The Southern-fried culture shock that awaits the Northern coastal transplants makes for epically entertaining awkwardness. Streaming on Netflix.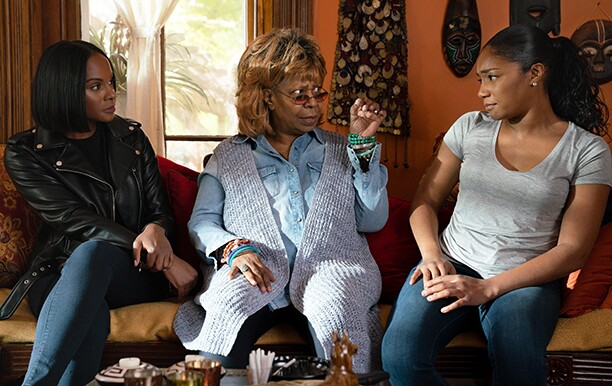 4. Nobody's Fool (2018)
In this Tyler Perry film, Tika Sumpter and Tiffany Haddish portray sisters with polar opposite personalities and paths in life. Haddish's character, Tanya, is a potty-mouthed ex-con with a healthy libido and Sumpter's character, Danica, is the prim and proper sister involved in an unfulfilling online love affair. Rounding out the comical cast is Whoopi Goldberg as their mom and Omari Hardwick as eye candy for all. Streaming on Hulu.

5. Otherhood (2019)
Angela Bassett stars alongside Felicity Huffman and Patricia Arquette in this endearing dramatic comedy about three suburban moms and gal pals who feel neglected by their busy adult sons on Mother's Day. Hijinks and heartfelt conversations ensue when the women head to the big city to surprise their boys with a pop-in visit. Streaming on Netflix.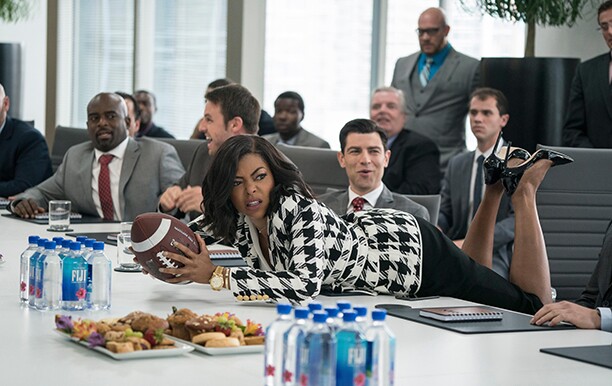 6. What Men Want (2019)
Taraji P. Henson stars as a smart, competitive sports agent struggling for equal treatment at a company that's an old-boy network on steroids. She gains the ability to hear the inner thoughts of men after she visits a wacky psychic hilariously played by Erykah Badu. Now it's time to settle a few scores. Funnyman Tracy Morgan costars as the offbeat dad/manager of a rising basketball star. Streaming on Hulu and Amazon.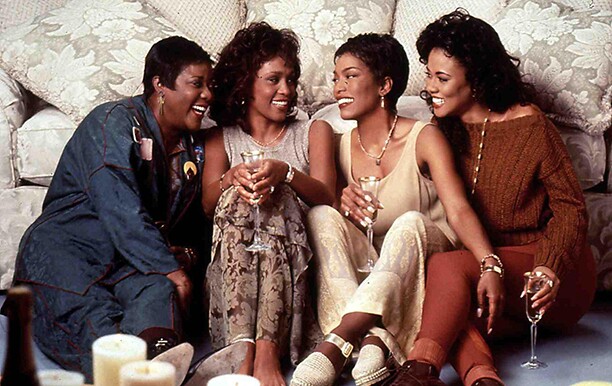 7. Waiting to Exhale (1995)
We forgot how wickedly funny Waiting to Exhale is. For all of the dramatic moments that punctuate the film adaptation of Terry McMillan's bestselling novel, there are also plenty of laughs. Rediscover this irreverent dramedy, starring Whitney Houston, Angela Bassett, Lela Rochon and Loretta Devine as four girlfriends — Savannah, Bernadine, Robin and Gloria, respectively — who support and count on each other through thick and thin. Available for rent on Amazon.