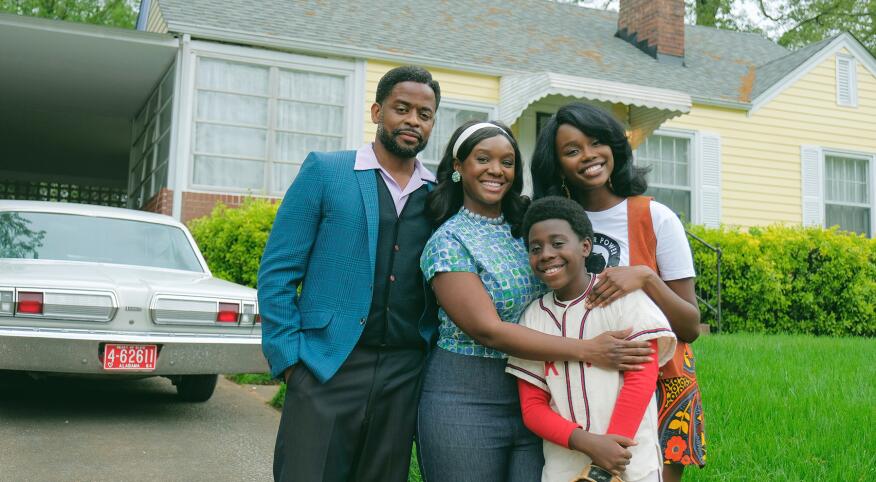 If you enjoy taking a walk down memory lane with your favorite television shows from the '80s and '90s, then you're in good company. Among the squad here at Sisters, it's a favorite way to chill.

Whenever I catch reruns of A Different World, I think about my freshman year at Howard University when most of the gals in the female freshman dorm tuned in for the must-see TV, college coed antics of free spirit Denise Huxtable (although Lisa Bonet was fired after only one season), Southern belle Whitley Gilbert (Jasmine Guy), lovable nerd Dwayne Wayne (Kadeem Hardison) and the rest of the Hillman College crew. A Different World reboot has been rumored for years; however, members of the cast, including Guy, Hardison, Dawwn Lewis, Cree Summer and Sinbad met us halfway when they reunited for E!'s event series Reunion Road Trip.

To keep the blast from the past vibes going, here are four popular TV shows and one movie that have been rebooted and reimagined, with diversity and storyline twists.


The Wonder Years
Starring Don Cheadle as the narrator and Dulé Hill as the family patriarch, this revival reimagines the beloved coming-of-age drama that followed angsty adolescent Kevin Arnold (Fred Savage) through a Black family lens. This time the story centers around 12-year-old Dean Williams (newcomer Elisha "EJ" Williams), who is trying to find his place in the world and in his family, while growing up in Montgomery, Alabama, in the late '60s. Coming to ABC this fall.


Waiting to Exhale
The film, starring Angela Bassett, Lela Rochon, Loretta Devine and Whitney Houston as four African American girlfriends who support each other through their respective relationship drama, is iconic, and we are here for this beloved dramedy to be reimagined as a television series also based on Terry McMillan's novel. Produced by Lee Daniels, who also produced The Wonder Years reboot, the series, according to Deadline, "looks at the next generation of our women through the lens of the tangled friendships and complicated lives of their daughters." Sounds juicy! Currently in development.


Sex and the City
Back in the day, we lived for Sex and the City — the HBO series and its two spinoff films. But diversity was always lacking in the storylines about Carrie (Sarah Jessica Parker), Charlotte (Kristin Davis), Miranda (Cynthia Nixon) and Samantha (Kim Cattrall), four fashionable and sex-positive girlfriends in New York City. And the most significant Black character in the SITC universe to date has been Jennifer Hudson as Louise, Carrie's assistant in the first film. So it's about time the creators recognized that BIPOC characters matter, and the 10-episode Sex and the City revival for HBO Max, titled And Just Like That, will reportedly feature at least three new Black characters as regulars and a number of nonwhite writers. Although we'll miss Cattralls' naughty Samantha Jones, we look forward to raising a Cosmo toast to a more inclusive cast. Air date to be announced.


The Fresh Prince of Bel-Air
We were thrilled that Will Smith and the original cast members of The Fresh Prince of Bel-Air, including Janet Hubert, the original Aunt Viv, and her replacement Daphne Reid, reunited for a TV special in 2020. And we look forward to the forthcoming Fresh Prince reimagining of the sitcom as a drama. The new Fresh Prince series, titled Bel-Air, is based on a viral video by superfan Morgan Cooper, and the one-hour drama will depict Will's journey from the mean streets of West Philadelphia to tony Bel-Air. Coming to Peacock later this year.


Highway To Heaven
The original, family-friendly TV series from the 1980s starred Michael Landon as an angel who came to earth to bring help and hope to people struggling with life. We'll again see themes of love and kindness as the planned reboot, a movie series being created by Lifetime, stars Jill Scott as the angel, named Angela. Scott's character works alongside a junior high school principal named Bruce as she intervenes on behalf of people in need who face contemporary, relatable issues. A release date for the first film in the series hasn't yet been announced.