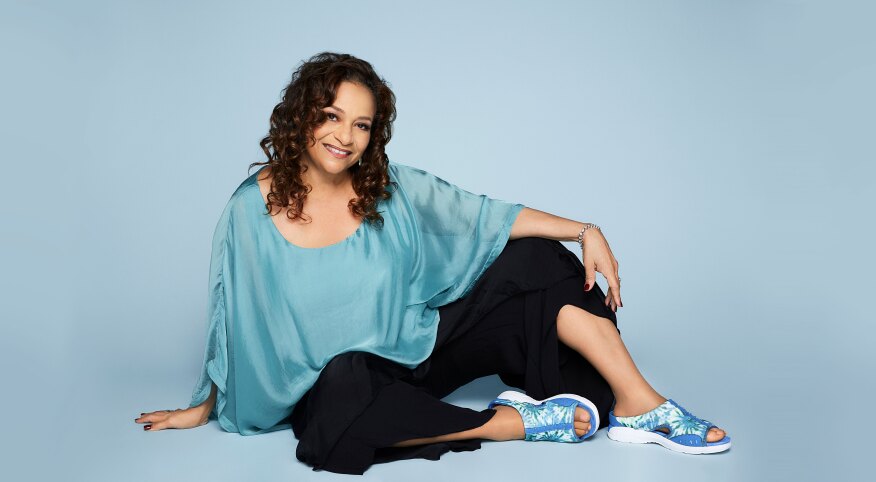 On Grey's Anatomy, actress, director and executive producer Debbie Allen, 70, plays Catherine Fox, M.D., a doctor living with cancer. When she leaves the set, the celebrated choreographer heads to her nonprofit, the Debbie Allen Dance Academy, where she teaches dance and movement to cancer patients and survivors. The program, called J.O.Y. (Journey of Yourself) grew out of a partnership with oncologist Lawrence Piro. Over seven weeks, dancers learn the role of exercise in overcoming illness, to tell their story through dance and to manifest joy through movement. AARP visited Allen at the studio where she described the generosity of friends Shonda Rhimes and Berry Gordy, shared updates about directing a pilot for hilarious sister comedian Ms. Pat and talked about the genius that runs in her family and why she's designed a new shoe. — The Editors

Why movement is "holy"
I really believe that dance is [foundational to] people recalibrating their physical health. Dance. You need to move. The whole world is in motion. Nothing is static. This planet is moving, swirling in the air. You know, the physicists started talking about how planets move around each other and they call it cosmic dance. Anyway, movement is so important. And if you can help people through the art and make them understand that. I tell them when they're sweating its holy water. You come into a space where your mind is so strong.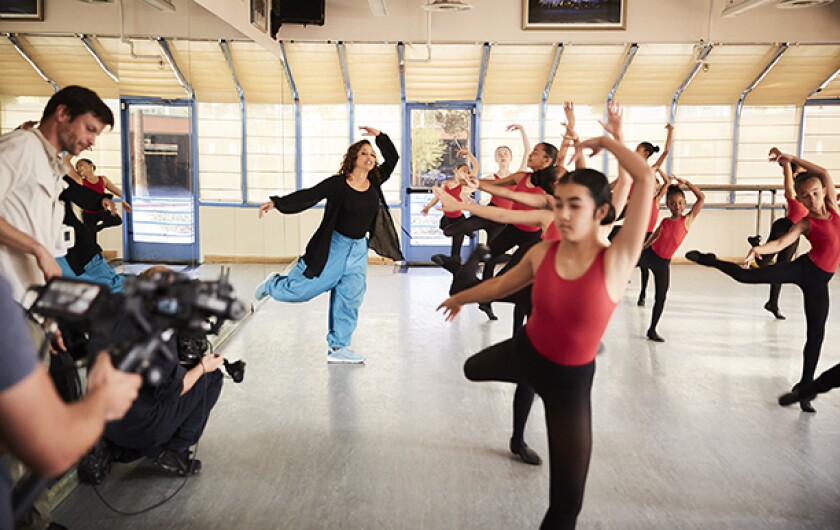 How friendships take our dreams farther
I'm trying to build a building for my dance academy. I'm in my first capital campaign, and it's really no joke; it's a lot of work. It's all about annoying all your friends to get out their checkbooks. So, it's just getting out there in the world. Berry Gordy gave us our first donation. [Funding partner] Wallis Annenberg has been amazing, and Shonda Rhimes, my God, that's why we're building this building.

Why she designed a shoe for Easy Spirit — and will become a brand ambassador
The shoes are terrific, first of all. They're comfortable and even our costume designer at Grey's Anatomy wears them. But I liked that the company is trying to improve the quality of life for people. If your feet don't feel good, you're miserable.

What keeps her focused
I don't do anything that I don't believe in or that I don't think is going to be helpful or make sense. So that keeps me in a good place.

How she feels about aging
Well, there are challenges. My mind is going faster than maybe my body, you know. I'm staying active, but sometimes I have to look at my daughter Vivian and say, OK, you do it, because she is incredible. But aging is a part of living, and hopefully, you live long enough to age. Instead of looking at it as a curse, you look at it as a blessing that you are still here and you are productive and that's what's important.

What else she's working on — it's "off-the-hook funny!"
The problem I have is saying yes to so many people. Right now, I'm working on Grey's Anatomy, and I'm executive producing over there, and we now have our little sister series, Station 19, so we're always paying attention to what they're doing. I just directed a pilot for Hulu, The Ms. Pat Show, which is based on the real life of comedian Ms. Pat. It is off-the-hook funny, knockdown, drag-out funny.

Why family values drive her desire to give back
It's very difficult, but when something feeds you, you will continue, you will find a way. And mommy is here with us now for an extended period of time, and it's a blessing. She's a poet who's been celebrated by NASA, and she was nominated for a Pulitzer Prize for poetry when she was first starting writing. We have a history of educators and successful people in different walks in our family. And so we've always been told we had better do something for people other than ourselves.

How she found new purpose
When I teach those classes, I have a feeling that is just… it's like you have a real purpose in life, and that you're connecting on a higher plane with people. It gives me something. So, I'll tell the people at Grey's Anatomy, "look, I've got to go teach my class," and they love it. They wish they were here [at the dance studio]. But I started teaching a class over there, too, a workout for the whole crew and everybody. It's fun.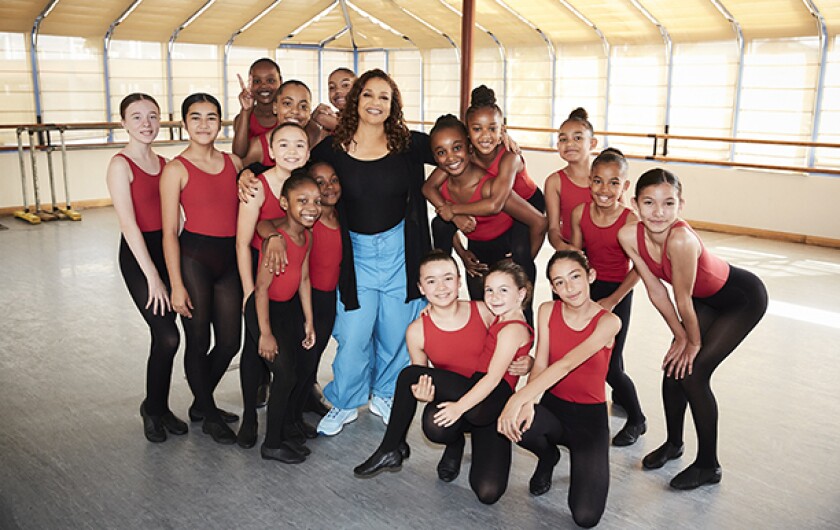 Why she also created dance classes for folks over 50
They need classes tailored to their needs. They need to understand that movement is important. I think sometimes people think when they get older, they don't need to move any longer and they can just give in.

What's next
We're going to start a tap class for deaf kids. I directed an episode of Quantum Leap where there was a deaf girl, and I learned so much working with her. She could feel the vibration when we put a pulse through the floor, and she could dance in time. I said, "Wow, we could do this with kids." I'm excited to explore it.

What she needs most
Debbie Allen needs to take a nap. She's got too many things to do. She needs to be told, shut up and sit down!