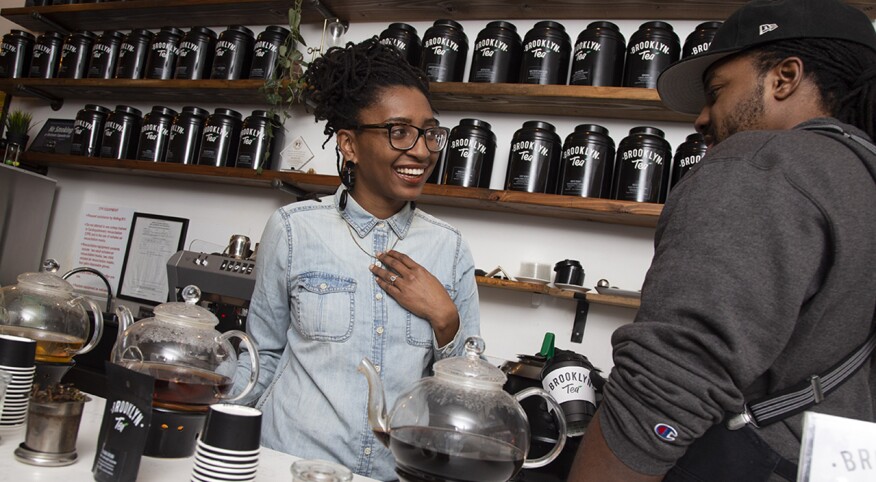 If tea is your preferred morning or midday caffeine boost, you're in great company, Sis.

Oprah has spoken fondly of her morning chai tea ritual. "I like everything about it. I like the coloring. I like pouring it from the pot. I like putting it in and watching the tea leaves expand," she said in a video clip from OWN. "I like mine savory and strong. I like at the end of one cup, to be able to go YES!"

Around the world, tea is the most socially shared drink
Like Ms. Winfrey, nearly half the U.S. population enjoys a tea beverage every day, including caffeinated black, green and oolong teas, according to the Academy of Nutrition and Dietetics.

In West African countries like Gambia, Mali and Senegal, tea is commonly served as part of an informal ceremony called Ataya, which means "gifts" or "God helps." This leisurely tea time can stretch for hours and includes several steps – first a kettle of Chinese green tea leaves brews for a long time, mint and sugar is added, and finally the tea is repoured back and forth between small glasses and the kettle, which creates a thick foam.

For African Americans, the traditional use of tea can be traced back to our enslaved ancestors who brewed herbal medicines that were handed down over generations. Then between the 1920s and 1940s Black-owned tea rooms flourished and were a safe haven for their elite patrons.

That tradition of tea as cultural and ceremonial continues today
Black sororities, including Alpha Kappa Alpha and Delta Sigma Theta, throw fascinator-ready tea parties to fellowship and to raise awareness about health issues affecting Black women. And fancy afternoon tea parties that promote self-care – with scones, tea sandwiches and pretty pots piping with assorted fine teas – are popular social calendar events, hosted by organizations like the Los Angeles–based Tea Party for Black Girls and entrepreneurs like New Yorker Shelby Olatutu Banks of the small batch "tea apothecary" Campbell and Carr.

"I have been hosting tea gatherings for years with women in a variety of settings [like] cultural centers, churches, event spaces [and] my home. I love being a woman and love holding space for women that is safe and allows us a moment of respite from the pressures of the world," says Banks.
Research suggests that drinking tea can aid in weight loss, support digestion, lower the risk of developing glaucoma, and reduce the risk of heart disease, type 2 diabetes and potentially certain cancers.
"As I've grown into myself, I've discovered that like me, many women have found it harder to take moments for ourselves. So, why not tea with a purpose?"

Another benefit, as any Caribbean auntie will tell you, is that drinking a spot of tea a day may help to keep the doctor away. Because it's rich in polyphenols (protective antioxidants found naturally in plant foods, such as fruits, vegetables, herbs, spices, tea, dark chocolate and wine), research suggests that drinking tea can aid in weight loss, support digestion, lower the risk of developing glaucoma, and reduce the risk of heart disease, type 2 diabetes and potentially certain cancers. Green tea in particular packs a powerful wellness punch and has been linked to improving brain function and cognitive health in middle-aged and older adults.

"I believe in tea for overall wellness. In my personal experience, there are countless stories from my customer base of tea bringing balance to health challenges such as hot flashes and gout," adds Banks, who comes from a family of herbalists, healers and farmers.

To find a place to unwind solo, spill the tea with your girls and keep the community spirit flowing, here are six Black-owned tea cafés to support across the country (this is just a sampling, so search for tea businesses closer to home).


Cuples Tea House
in Baltimore, Maryland
cuplesteahouse.com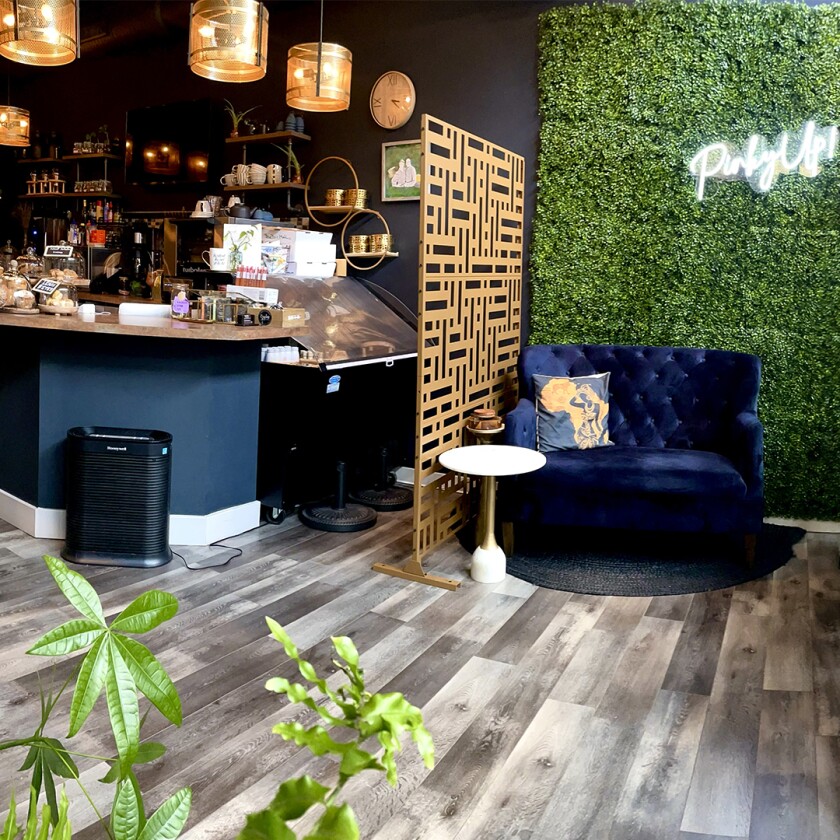 Husband and wife team Eric and Lynnette Dodson are proud to be part of the revitalization of downtown Baltimore's business district. With Cuples Tea House, they're contributing to the health and wealth of their family and their community.

"We started Cuples Tea while researching ideas to create residual income for our family, and what we ended up with was a product that provides alternatives to carbonated, sugar-laden drinks," the couple shared on their website.

In addition to premium teas, the menu boasts tempting sweet and savory fare (the sweet potato scone sounds divine). Customers can also take home a tin from the curated selection of over 50 loose teas, including BMore Chai and Afro BlueBerry Green Rooibos.


Brooklyn Tea
in Brooklyn, New York, and Atlanta, Georgia
brooklyntea.com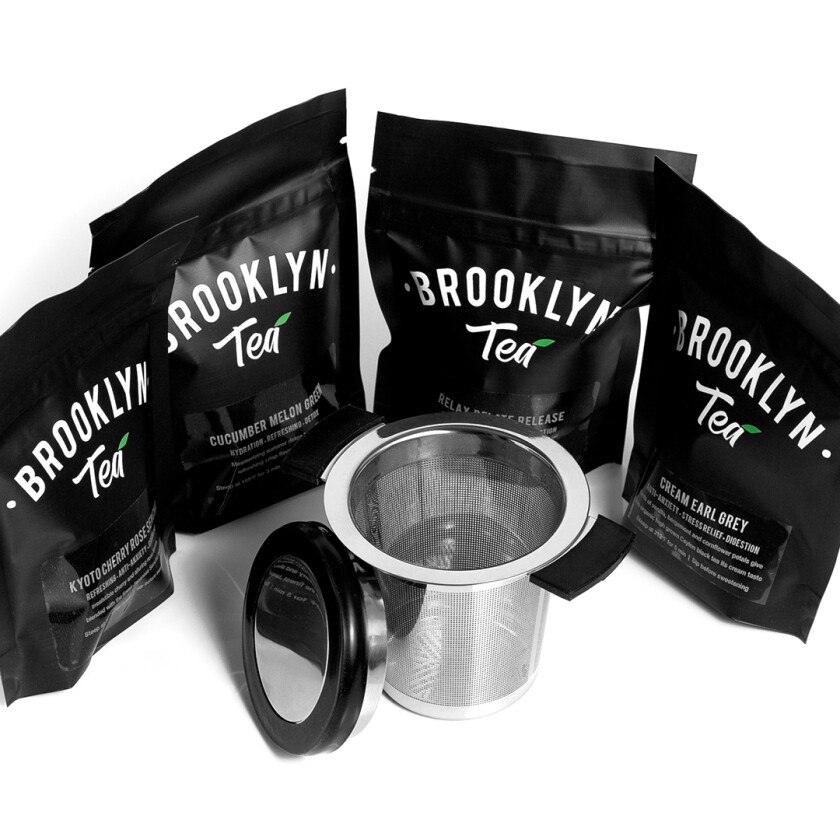 Spreading love is the Brooklyn way, and Jamila Wright and her husband Alfonso Wright (a tea sommelier) share their love for the storied New York City borough through their beloved tea business.

"People want to be in a space where they can commune, where their health is being put first, especially now. And tea creates that," Jamila said in an interview with American Legacy Network.

The couple's café in Brooklyn's historically Black Bed-Stuy section boasts over 100 varieties of quality loose teas, an all-day breakfast menu with vegan options like the Foxy Brown chocolate chip waffle and the What's Beef breakfast sandwich with vegan sausage and cheese, as well as iced coffee drinks. The expanding brand has a new location in Atlanta's Castleberry Hill nabe. Popular teas like chocolate mint and lavender Earl Grey can also be purchased online.


Tea Pot Brew Bakery
in Chicago, Illinois
IG teapotbrewbakery

This Chi-town family business specializes in scrumptious baked goods made fresh daily like banana bread, pumpkin scones and peanut butter cookies. Tea offerings include refreshing varieties and blends served either hot or iced, like tropical coconut, hibiscus berry and cinnamon plum.


The Pauline Tea-Bar
Apothecary in Charlotte, North Carolina
thepaulineteabar.com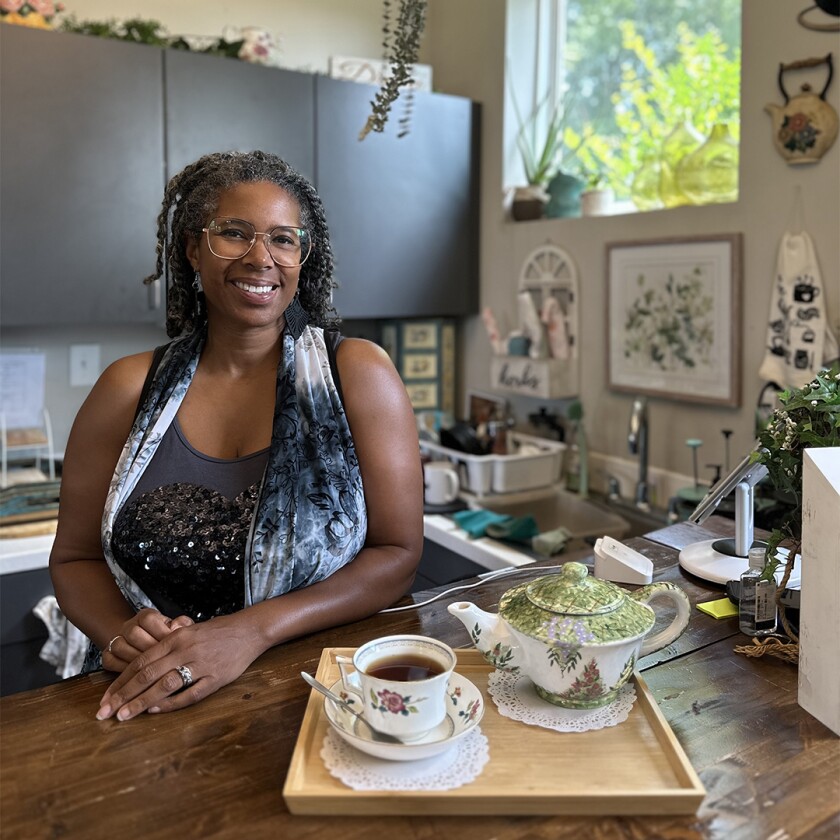 Owner Sherry Waters designed her tea bar to be a serene and spiritual space beaming with Southern hospitality. Waters believes in the healing power of herbal teas, and patrons are greeted with the soothing aroma of essential oils and treated to complimentary pastries. Guests can sit for a spell and enjoy popular blends like turmeric ginger, raspberry green and spiced Indian chai, or pick up teas to savor at home.


TeaLee's Tea House and Bookstore
in Denver, Colorado
tealeesdenverteahouse.com

During her recovery from a life-threatening event following her leukemia diagnosis, Denver native Risë Jones' husband asked her, "What do you really want to do?"

Her reply was to make her entrepreneurial dream and create "a business in the neighborhood where I was raised."

Located in the historic Black district of Five Points, the Afrocentric tea shop has become a community fixture for locals who come in for a pot of tea (white, green, black and chai) or a cup of coffee, afternoon tea, Sunday brunch and tea-infused cocktails. Visitors can peruse the selection of books, and the venue also hosts special events.


Mingles Tea Bar
in Inglewood, California
minglesteabar.com

Locals in the burgeoning Inglewood area southwest of downtown Los Angeles come to this low-key tea bar to relax, read and of course to mingle while enjoying premium teas and homemade sweet treats like peach cobbler, zucchini loaf and red velvet cake. Event highlights include art shows, jazz performances, Taco Tuesday and Savory Saturday brunch. Healthful tea blends include Immuni Tea with organic green rooibos, turmeric, marigold, ginger, lemongrass, lemon myrtle, chili flakes and bergamot oil, and Soothe with organic peppermint, chamomile, lemon balm, fennel and licorice root.