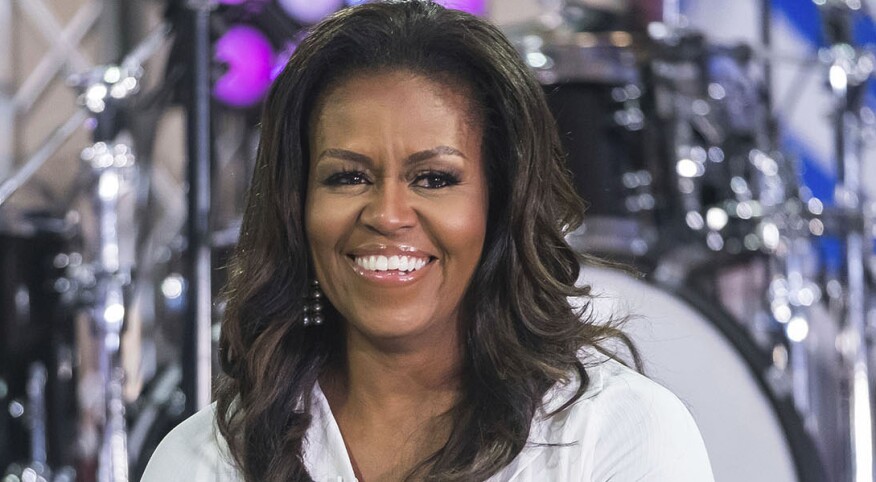 Call it the "Michelle effect." The former first lady's memoir, Becoming, released Nov. 13, hovered near the top of the Amazon bestseller list for weeks beforehand thanks to preorders. Like Hillary Clinton's Living History and Laura Bush's Spoken from the Heart, it's an eagerly anticipated look into the first family's private life during their White House years. But here's something a book tour for a memoir like these hasn't done before: Sold out arenas and concert halls in cities from Los Angeles to London. An estimated 14,000-plus fans will attend Obama's first appearance. (Harry Potter series author J.K. Rowling's largest audience to date was around 6,000.) Tickets range from $29.50 to $3,000 for VIP access. Traditional author readings are free! Produced by Live Nation Entertainment, this is a tour for a rock star.

In each city, Obama holds an intimate conversation with another A-list woman. She kicks things off with Oprah at Chicago's United Center. Tracee Ellis Ross, Valerie Jarrett, Sarah Jessica Parker, Reese Witherspoon and others join her for subsequent dates. The author's live appearance on Good Morning America the morning of her book launch, which followed a taped interview with Robin Roberts over the weekend, has admirers worldwide rushing to get a copy. The book is available in 24 languages. Michelle and Barack Obama negotiated a joint book deal reportedly worth $65 million in a fierce bidding war. The couple plan to donate a portion of the proceeds to charities, including the Obama Foundation.

Additionally, Michelle has set aside 10 percent of the tickets for each tour date as a donation community groups in that city, including Whitney M. Young Magnet High School, her alma mater. ABC's Roberts, who got a tour of Obama's South Side neighborhood, also joined her as she delivered tickets to the awestruck students in person!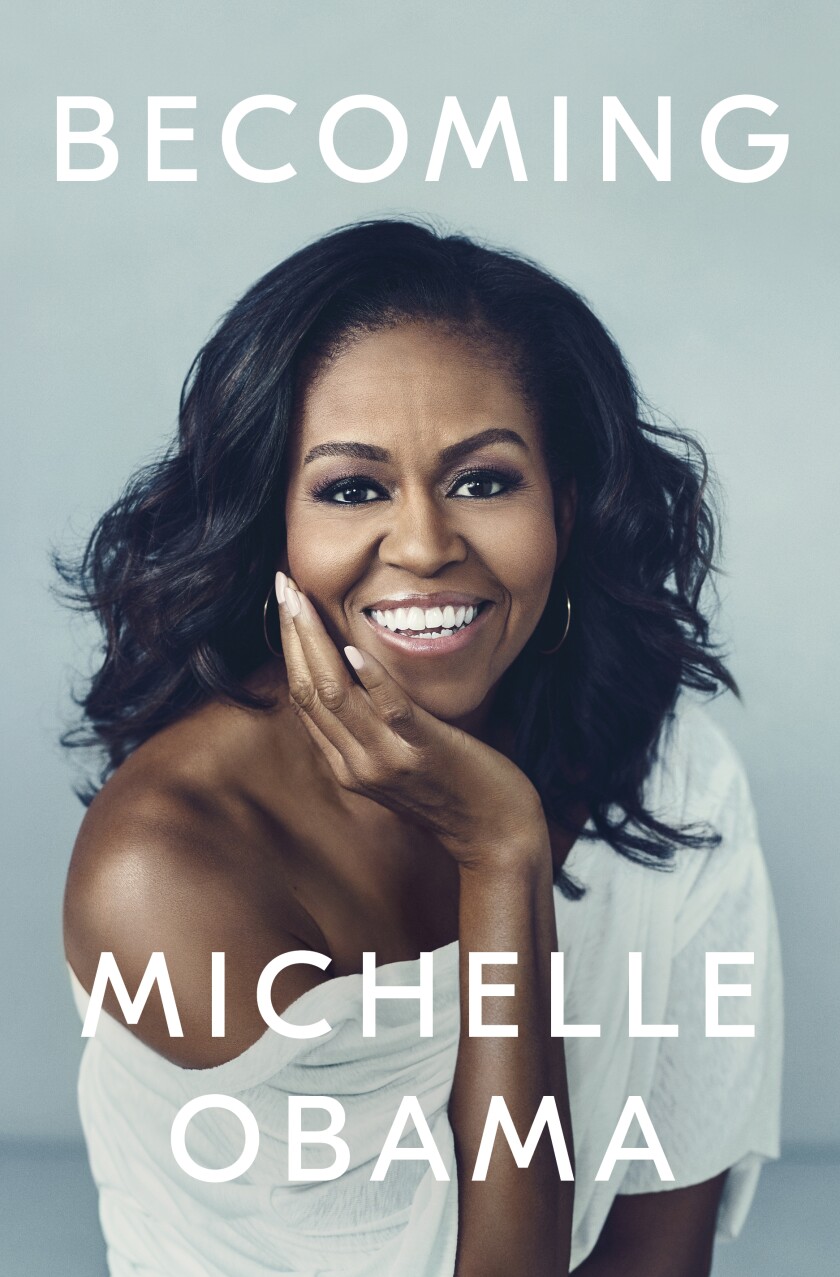 And that relatability, that warmth, is the heart of the Michelle effect. She's the hugger-in-chief, embracing everyone from George W. Bush to her youngest fans. Parker Curry, age 3, who captivated the internet with her reaction to Obama's official portrait (the one the National Portrait Gallery had to relocate to manage the crowds), rocked a replica of the Milly dress from the painting on Halloween. Obama tweeted, "You nailed the look, Parker! I love it!"

Sasha and Malia's mom has an uncanny connection to younger generations, embracing social media and pop culture. She danced to "Shake It Off" with Curry during a visit with the toddler. She crushed "All the Single Ladies" on "Carpool Karaoke," a moment she recalls in the book. She delighted her Instagram fans with photos she chose for her memoir. One shows her as a child, relaxing on the couch with her parents, Frasier and Marian. In a wedding photo, she's seated opposite her new husband, Barack, as he removes her garter. In another shot, she's a fresh-faced student on campus at Princeton.

Only the third first lady with a postgraduate degree, Obama has made education and kids central to her work since her White House years. She visited the Today show on International Day of the Girl in October, announcing the Global Girls Alliance, her first major project at the Obama Foundation. Its mission is to empower adolescent girls around the world through education, equipping them to support themselves, their families and their communities.

Another hallmark of the Michelle effect is Obama's candor. In the early days of her husband's first campaign, she was criticized for being too open about her life. This soon proved to be among her most endearing qualities. And that openness, evident on every page of her new book, is what fascinates us. The woman famous for saying "When they go low, we go high," shares the truth about her own highs and lows: The "lust, gratitude, fulfillment, wonder" she experienced as she fell in love with Barack Obama. The couple's struggles with infertility. Keeping it 100 while living at 1600. Helping her girls stay grounded. Standing with her husband as the president led the nation through troubled times.

With this history-making tour, our history-making African American first lady appears to have reached a crowning achievement. It could stand as a culminating event in an extraordinary public life. But in titling her work Becoming, Michelle Obama has put the world on notice that she's not done yet.